Jona Frank is the daughter of an accountant and homemaker, and, in a sense, she took up her mother's profession. The photographer's most recent book Cherry Hill, draws its name from Frank's childhood suburb, and is a multimedia photo-and-text evocation of the artist's difficult upbringing in–and flight from–a stifling suburban household.
Frank employs a cinematic approach to construct vivid scenes from her youth. Using elaborately dressed sets, era-specific wardrobes, and multiple actors to portray herself as a child, she refashions her memories into vibrant tableaux. Unusually, Frank cast Academy Award-winning actor Laura Dern in the role of her strict and complicated mother in a performance as bravura as her film and television work.
Frank's photographs have appeared in print and online publications including Newsweek, The New York Times Magazine, and The New Yorker, while her still and moving images have been exhibited internationally and are held in the collections of the J. Paul Getty Museum, and SFMOMA among other institutions across the world.
Still, she returns to the lure and allure of home. The domestic domain seems to recur in these, her fine-art selections from Artspace. Where would she hang these pieces? With the others! "Art is all over my house," she says. "On walls, on the floor and in my closet!"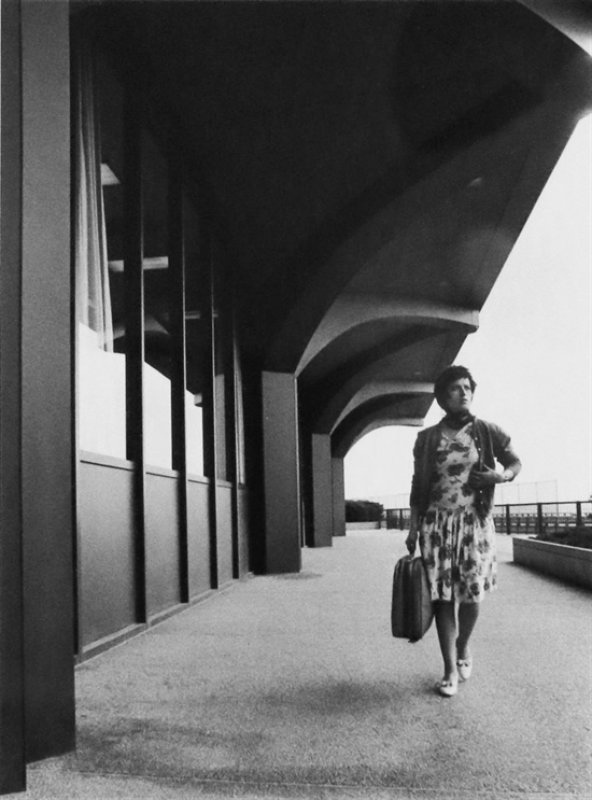 Untitled, Under the World Trade Center, 1980, by Cindy Sherman
Cindy Sherman inspires one to LOOK, to contemplate women and think about who they are. Her recreations make me consider how women have been depicted throughout the history of art. Like Bourgeois they make me want to extend her work into my own. This woman looks like she has a secret. She looks like she is being watched.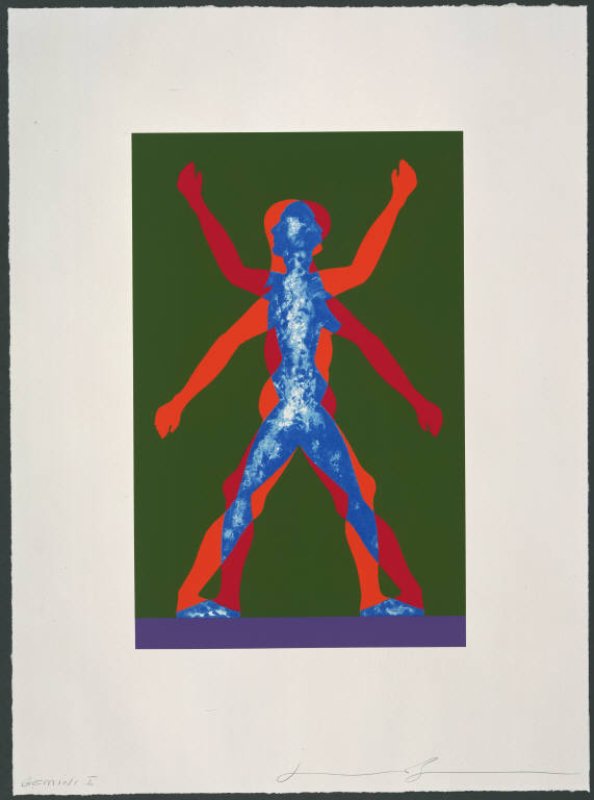 Male-Female, 2000, by Jonathan Borofsky
When I was 19 I saw an exhibition of Borofsky's work at MOCA in downtown Los Angeles that changed how I saw the world. I don't think a week goes by when I don't think about that exhibition. I still have days when I wish I could return to it. Large, dark images of men were repeated throughout the exhibition. Some were large sculptures in motion of men hammering over and over. In the center of the exhibit there was a basketball court where you could shoot hoops. I thought this was brilliant. The whole exhibition was about how creating lives within us - that we don't make work between this hour and this hour, rather, we make work everyday, through repetition. Creating lives within us and walks with us. It exists in this space between men and women, night and day, still and motion.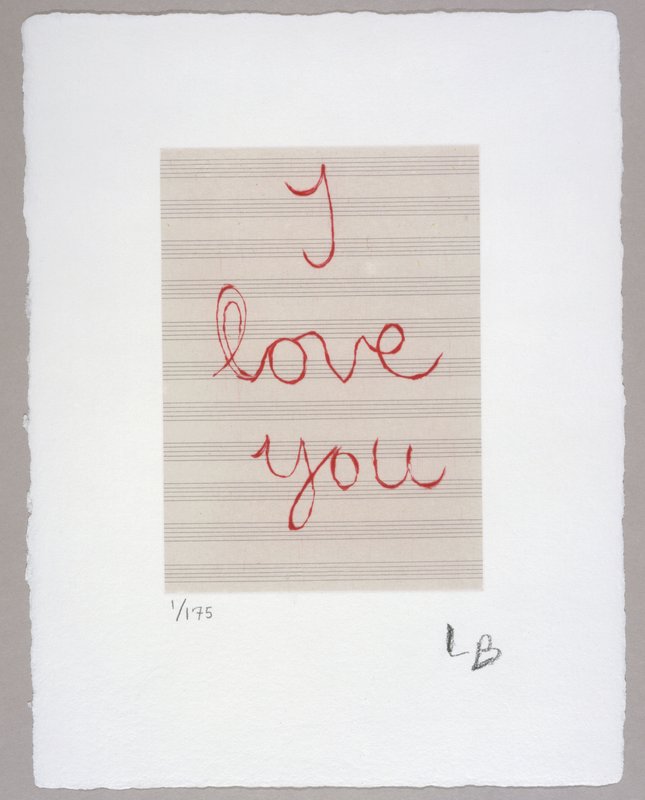 I Love You, 2007 by Louise Bourgeois
I look to Louise when I am stuck. She always awakes an idea and helps me change my approach. Her work tells a story I want to continue in my own work. Her combination of materials, the textures, the use of language -- her work is the perfect meeting of the domestic and the artistic. It's bold and intrepid and inspiring.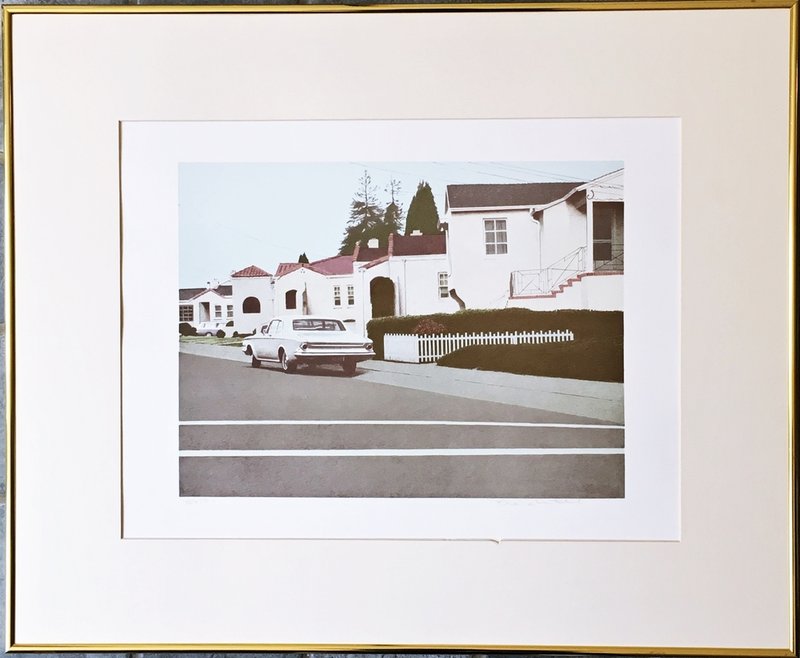 Chrysler, 1964, by Robert Bechtle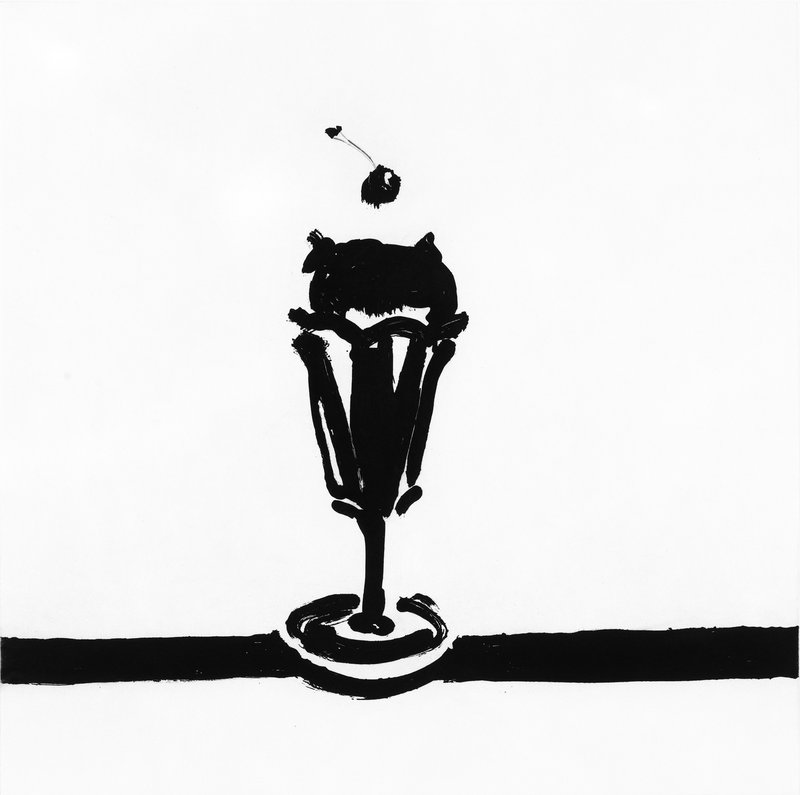 Tulip Sundae, by Wayne Thiebaud
When I was working on Cherry Hill, I looked at a lot of painting. Both Bechtle and Thiebaud were very influential. Both take us into these moments of the everyday that are often taken for granted. There's something quick and temporary for me about that car parked on the street. Like it won't be there for long and it should not be there. It feels like a Polaroid. And we are far enough away from it that it feels like the person documenting it is trying to do so quickly without getting caught. His paintings beget stories and make my mind wander to hidden domestic moments. I love to bake and I love dessert. The whip cream in Thiebaud's black and white painting is perfection.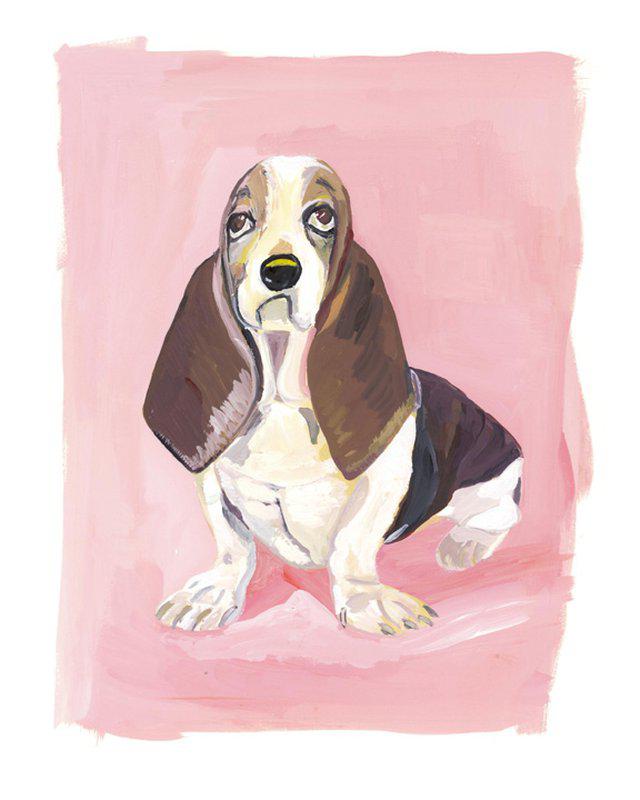 Well, Susan, 2004 by Maria Kalman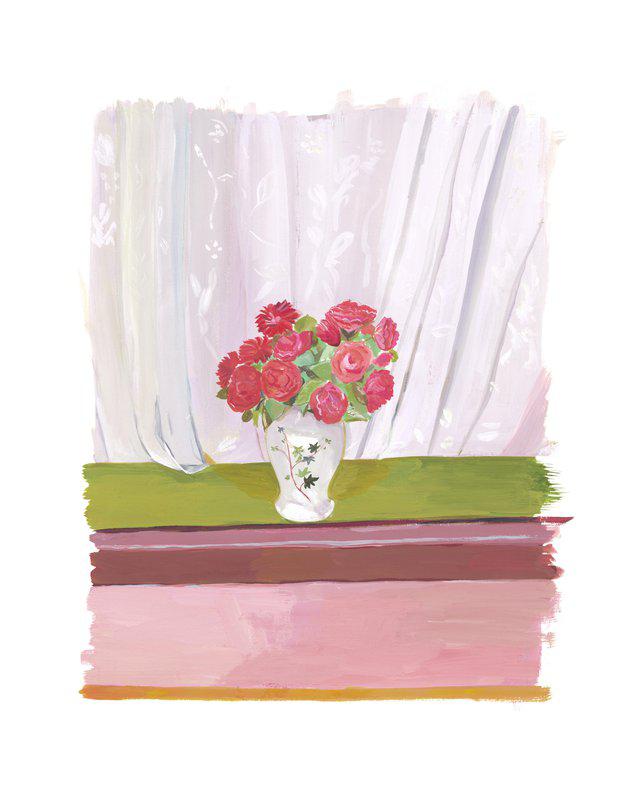 Roses, 2004 by Maria Kalman
I approached this with the idea if I could purchase five or so prints what would I choose. Maira Kalman is at the top of my wish list, so it was too hard to pick just one. I am a fan. Her work brings me joy. Following her as she journals her life makes me appreciate all the small details of my own life. She is a kindred spirit. Her favorite things are my favorite things: dogs, desserts, flowers, color, gardens, history. Her blues and greens are familiar and comforting. She celebrates the everyday and makes me want to celebrate it, too.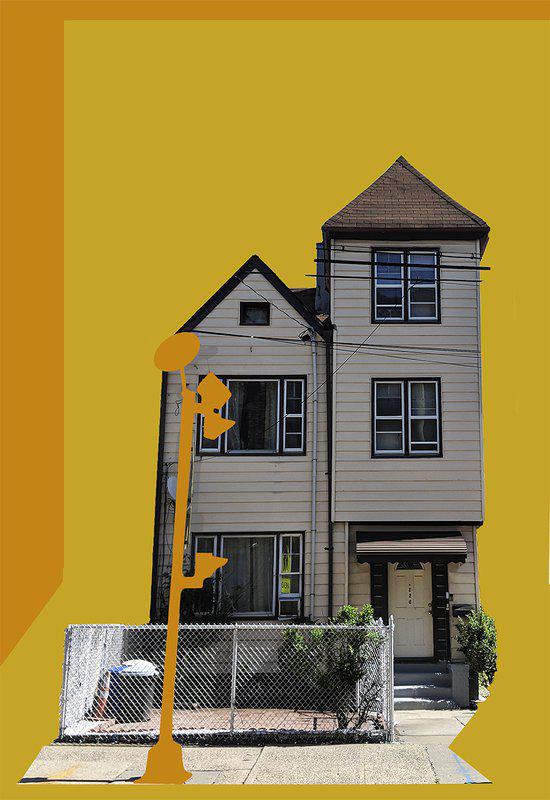 #226, 2020, by Leslie Sheryll
I collect images of houses and this would be a perfect addition. I love the sense of things that could be there, that were there, that aren't there. I have been thinking a lot about how to photograph things that are invisible. This image makes me think about how memory is fragmented. It makes me think about being that kid who stood outside her family's home unsure if she wanted to enter, worried about what awaited within those walls.
You can find out more about Cherry Hill, Jona Frank's brilliant, beautiful and highly acclaimed book, and perhaps even buy your own copy, by going here.
[JonaFrank-module]