As annoying and problematic as the "starving artist" trope might be, it's unfortunately an all too real scenario for many artists. New York City was once a gritty hotbed of underground culture—where the fusion of social and artistic life lead to a creative explosion of alternative, artist-run collectives—and you could rent a three bedroom "chic artist's flat" in the East Village for $660/month according to an East Village Eye ad from 1984. Now, that same apartment would cost upwards of $4,000/month, in an arts district filled with blue-chip galleries that have relentlessly multiplied since 2007 when the New Museum opened on Bowery.
Needless to say, as rent continues to climb in art metropolises like New York City and San Francisco, it can seem like there's nowhere to turn. If you're a discouraged artist who feels like it's impossible to make art without a trust fund anymore, we're here to tell you that there's hope! Not only are there affordable cities in the U.S. to live in, but many also have thriving art scenes. Here, we've compiled a list of some of the country's best cities to reside in if you're a "starving" artist. And at the end you'll find our pick of some affordable art to buy from artists born or based in each city.
ASHEVILLE, NC
Average 1B rent: $1085/month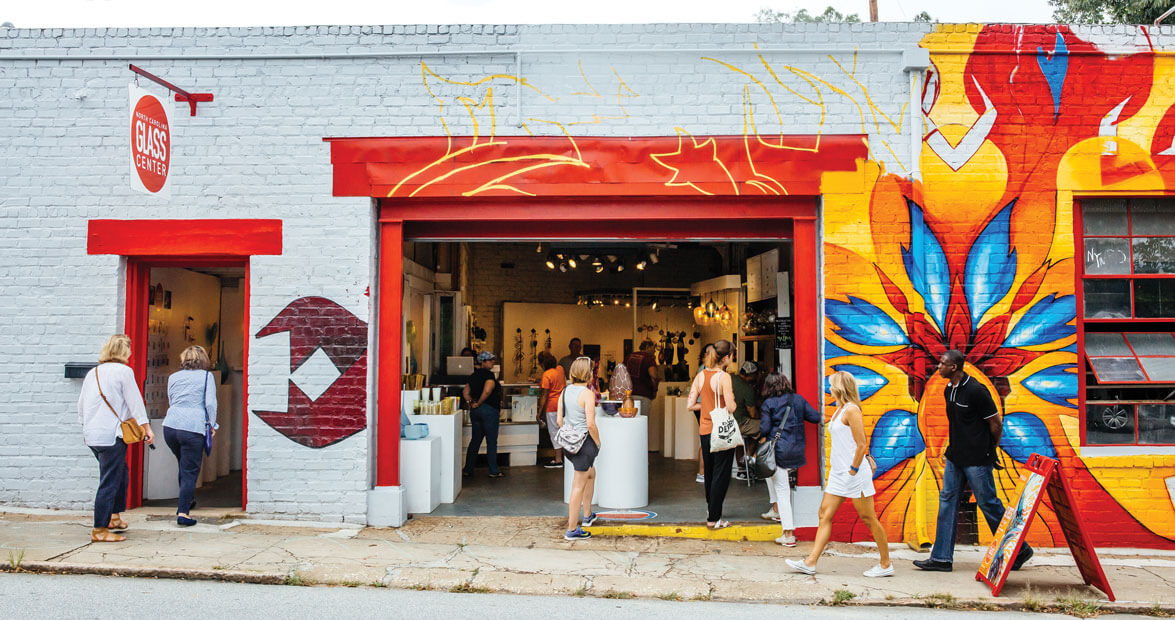 Image via ourstate.com
Sitting between lush national parks and the Blue Ridge Mountains is Asheville, the largest city in Western North Carolina, with a population of over 92,452. Asheville doesn't just attract hikers looking to explore the nearby Great Smoky Mountains National Park, but there are over 25 art galleries, studios and museums within a half-mile radius of the downtown area, making Asheville an inspiring home for creatives. There's a long history of glass art in the area too, with numerous glass blowing studios around town. And if you're an artist who also likes a cold beer, Asheville is a must—it has more breweries per capita than anywhere else in the States.
PROVIDENCE, RI
Average 1B rent: $1770/month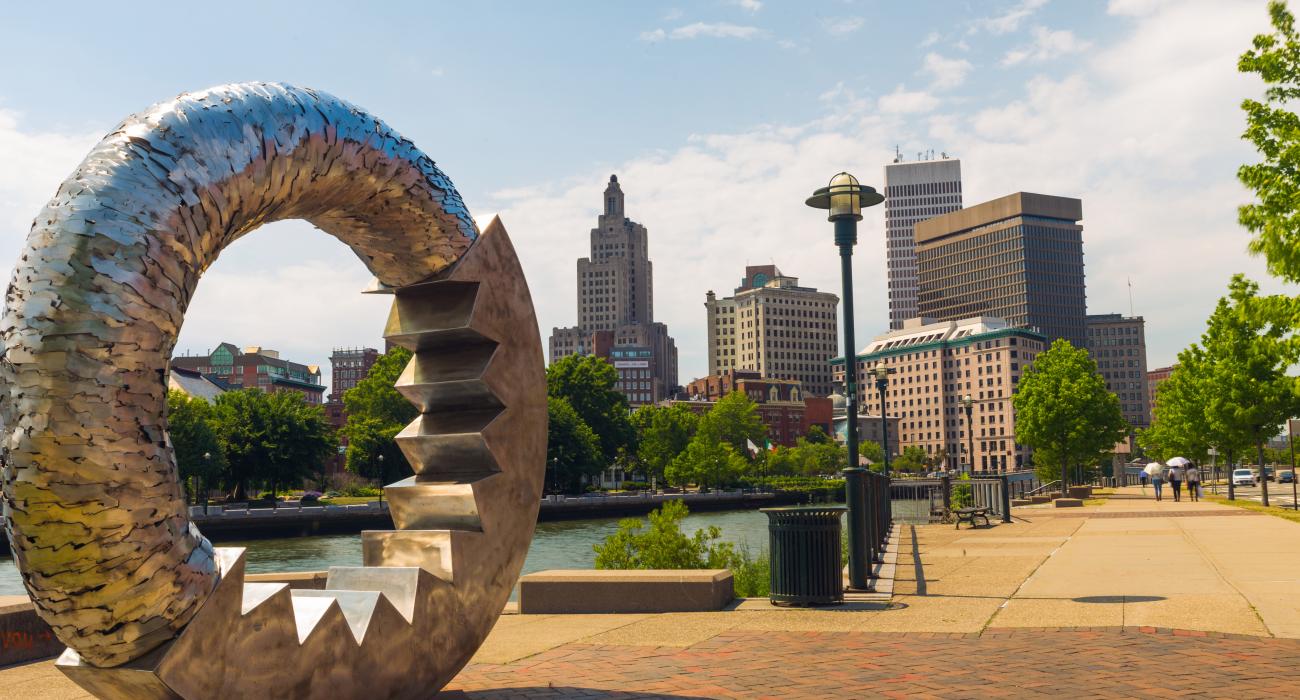 Image via visittheusa.com
With numerous universities in Providence, including the esteemed Rhode Island School of Design, it's no surprise that the city has a bustling art scene. Between the David Winton Bell Gallery (which houses Brown University's permanent collection of more than 5,000 works), Providence Art Club, and the non-profit AS220, which spans over 100,000 square feet of buildings in downtown Providence, there's no shortage of creative energy in what's one of the oldest cities in the United States. Also, with gorgeous beaches nearby, the New England summer is worth moving for alone.
SAVANNAH, GA
Average 1B rent: $974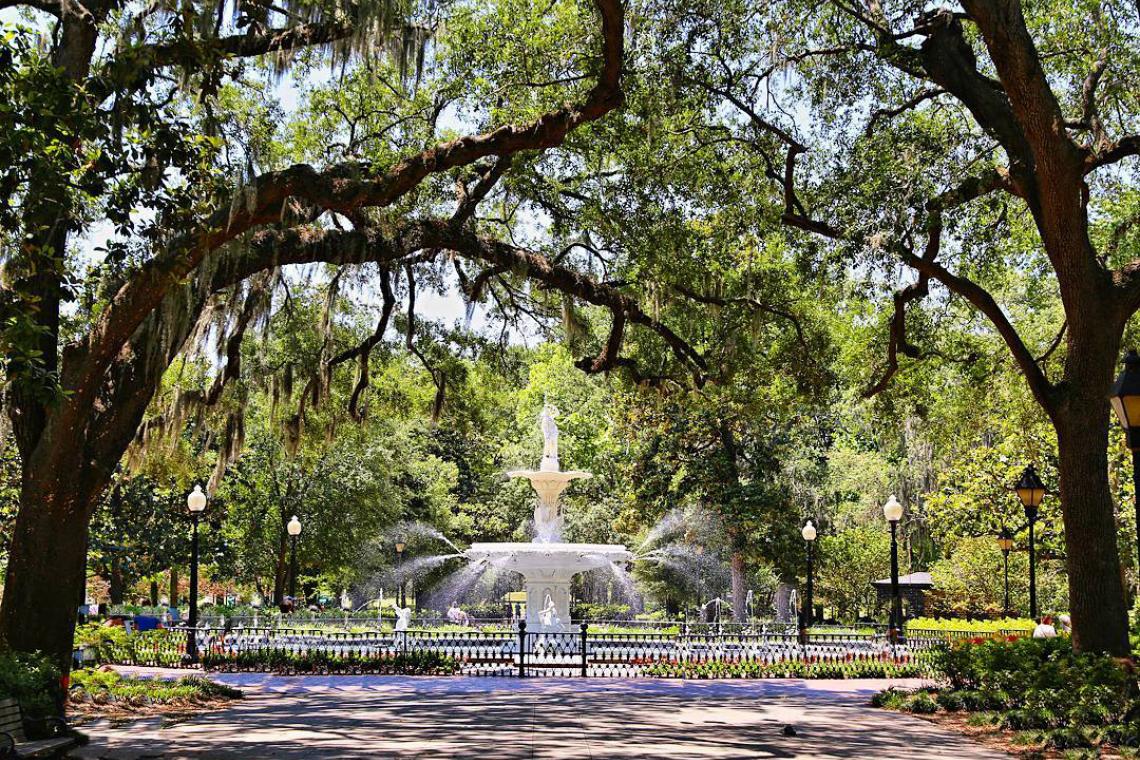 Image via exploregeorgia.org
For a relatively small city, Savannah has a lot to offer when it comes to art. Artist studios line the entire upstairs of City Market, and contemporary galleries and artist co-ops attract tourists from all over. The Savannah College of Art and Design (SCAD) also contributes to the city's explosive visual art scene. As Georgia's oldest city, the place is rich in history and Southern hospitality. You may recognize the city's Chippewa Square from the movie Forrest Gump.
SANTA FE, NM
Average 1B rent: $800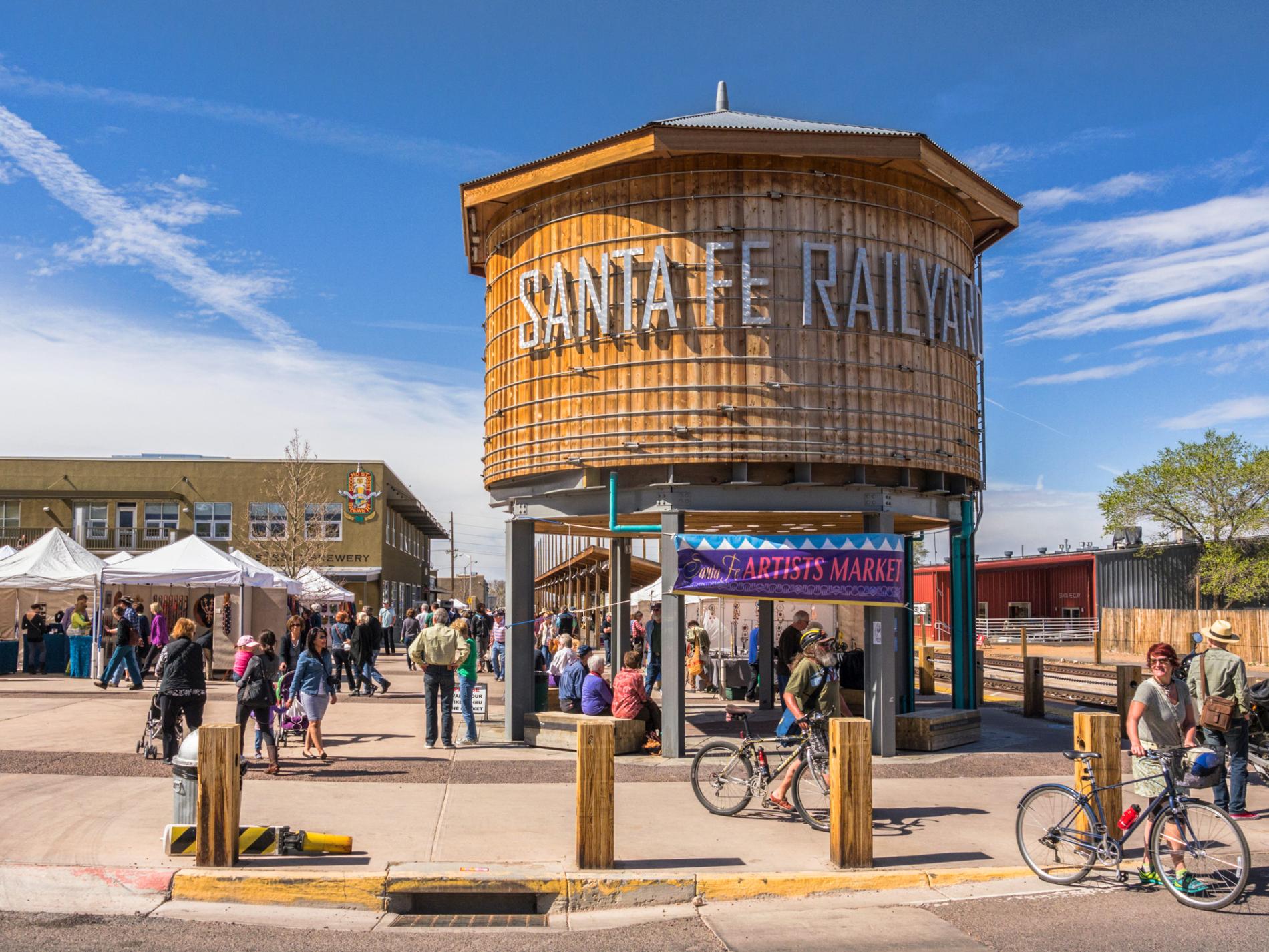 Image via nationalgeographic.com
Home to more than 250 galleries, Santa Fe is the third largest art market in the country. With events like the SITE Santa Fe International Biennial and artists' residencies/ fellowships offered at The Santa Fe Art Institute, it's easy to feel supported as an artist in New Mexico's capital. The city also provides an art experience like no other with "The House of Eternal Return" created by the Santa Fe-based art collective Meow Wolf (which now seems to be taking over the U.S.). Oh ya, and the desert landscape is absolutely magical—we totally get why Georgia O'Keeffe moved here and couldn't stop painting it.
NEW ORLEANS, LA
Average 1B rent: $798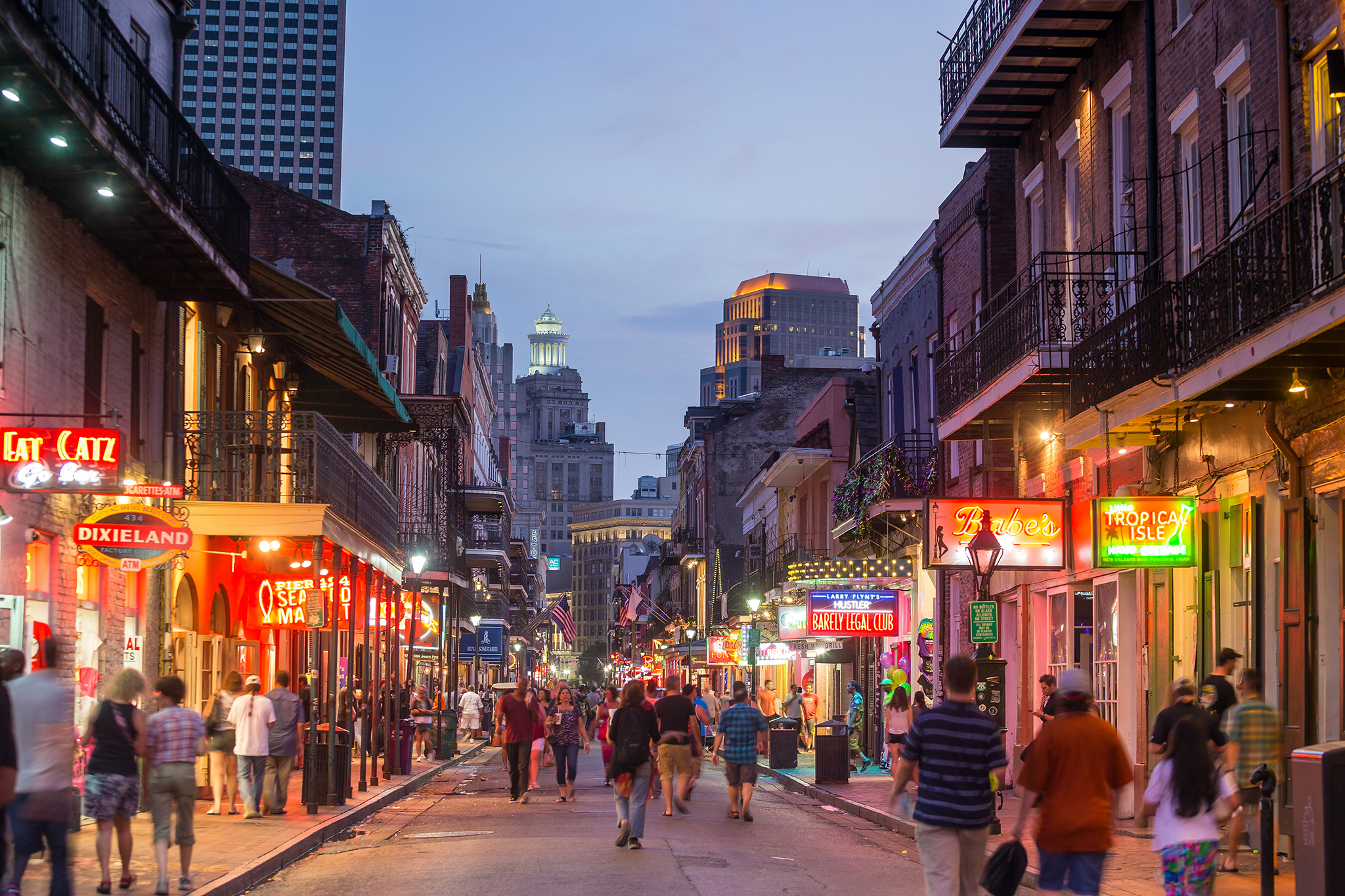 Image via timeout.com
Rich in culture and filled with great music, parties, and food, New Orleans has plenty to offer any tourist. But the city's art scene is just as energetic. The Bywater and Marigny neighborhoods in downtown New Orleans exhibits dynamic art by local talent. The St. Claude Arts' District also has plenty to offer, including public art displays. You can also find impressive pieces by local artists in the Frenchman Art Market, and twice a year at the Avant Garden. The Big Easy is certainly an easy place to live as an artist, as long as you can survive Mardi Gras and Hurricane hangovers.
MARFA, TX
Average 1B rent: $688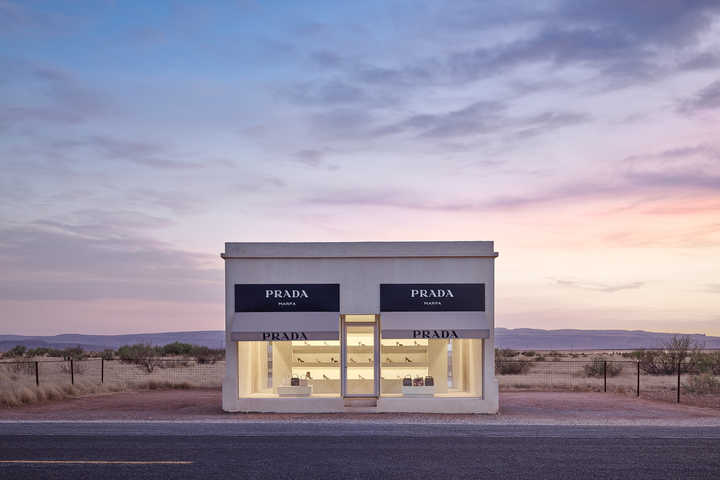 Image via lumas.com
Since Donald Judd moved to Marfa in the 1970s, the small desert town has become an art oasis. Located on the high plains of the Chihuahua desert, Marfa has 19 permanent galleries and hosts several annual music and arts festivals, like Marfa Myths and Marfa Open. Artists Elmgreen & Dragset also helped put the town on the map in 2005 with their faux boutique installation Prada, Marfa. The 400 acre Chinati Foundation, created by Donald Judd with the support of the DIA Foundation, also gives artists the opportunity to work within the surreal desert environment with their residency program. All of this, and more, contributes to a surprisingly buzzing art scene for a town with a population just shy of 2,000.
Buy art from artists born or based in our chosen cities in the module below!
[StarvingArtists-module]
RELATED ARTICLES:
New Study Shows Artists "Like" Being Poor—But the Starving Artist Stereotype Has Got to Go
4 Ways For Artists To Fund Their Studios Without Actually Selling Any Art
Show Me The Money! 10 Paid Residencies Around The World For Savvy Starving Artists