This past week, social media was completely flooded with selfies paired alongside images of their obscure, painterly, and canvas-bound doppelgängers. Using a feature powered by Google's Arts and Culture app, users take a picture of their own face, which then undergoes a facial scanning process (Google insists that the data gleaned from this process is deleted immediately after use and is never distributed). Once all of the subtle, individualized features of your face get turned into data points, Google compares them against its database of millions and millions of artworks from around the world to find... well, you! While the feature is still limited to certain cities in the United States (they're working on it), it's already gone viral. Everyone from comedian Kumail Nanjiani to Cinnamon Toast Crunch has gotten in on the trend, and Google Arts and Culture has been the most downloaded free app since Friday.


Ok #GoogleArts is spot on guys pic.twitter.com/1nuNu7kOPh

— CinnamonToastCrunch (@CTCSquares) January 15, 2018

Most people will likely delete the app immediately after their selfie fix, but culture vultures like us were both awe- and dumbstruck—how was this the first time we were seeing this app? How long have we been living without it? Where can we buy the cheapest set of virtual reality goggles? Somehow, this incredible gem of the internet has managed to live in obscurity since 2016, needlessly hoarding all of its spectacular resources, articles, and 360-degree views from the roof of the Taj Mahal from popular consumption. Whether you like getting your face scanned by an AI or not, Google Arts and Culture is absolutely worth downloading and exploring. Just start clicking around, let your eyes guide you, and try not to let the whole day slip by. Here are some of our favorite, not-yet-viral features on the app:

1. THEMES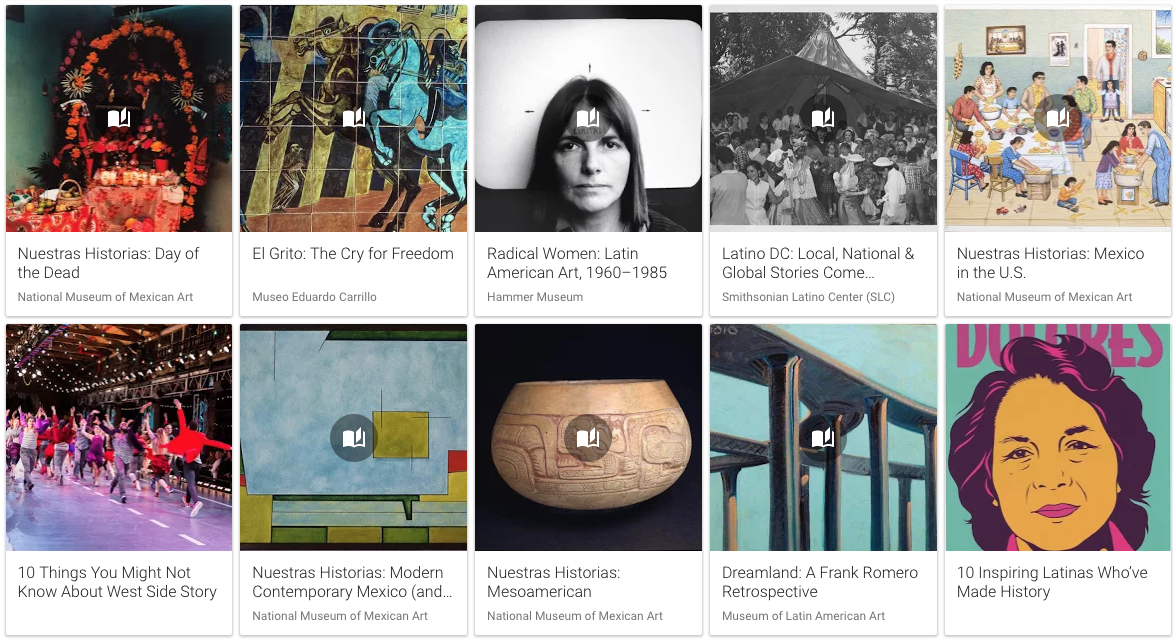 If Google was a museum, Art and Culture's Themes would be the museum's curated shows. Currently, themes include "Women in Culture," "Latino Culture in the United States," "English Culture," "Made in Japan," and the ever seductive topic, "What is Contemporary Art?" Exploring each topic leads you to a plethora of related multimedia resources, from articles and videos to Google street views of museums or specific sites. My favorite thing to do in each theme is explore its Online Exhibits where museums and cultural institutions around the world contribute small multimedia presentations on specific topics related to each theme. The Latino Culture in the United States theme, for example, has online exhibits from The Hammer's recent Radical Women show to an exhibit on Detroit's Lowrider Culture, produced by Latino USA.

2. VIRTUAL REALITY

Haters will say that virtual reality is gimmicky and typically, I'm inclined to agree. But that was before I stepped inside an animated Breugel painting and looked around at all the little winged demon freaks! And I don't even have virtual reality goggles (yet). Other experiences include a virtual reality version of Zaha Hadid's The Peak: Blue Slabs from 1983, and tours of museums and cultural destinations around the world.

3. ART CAMERA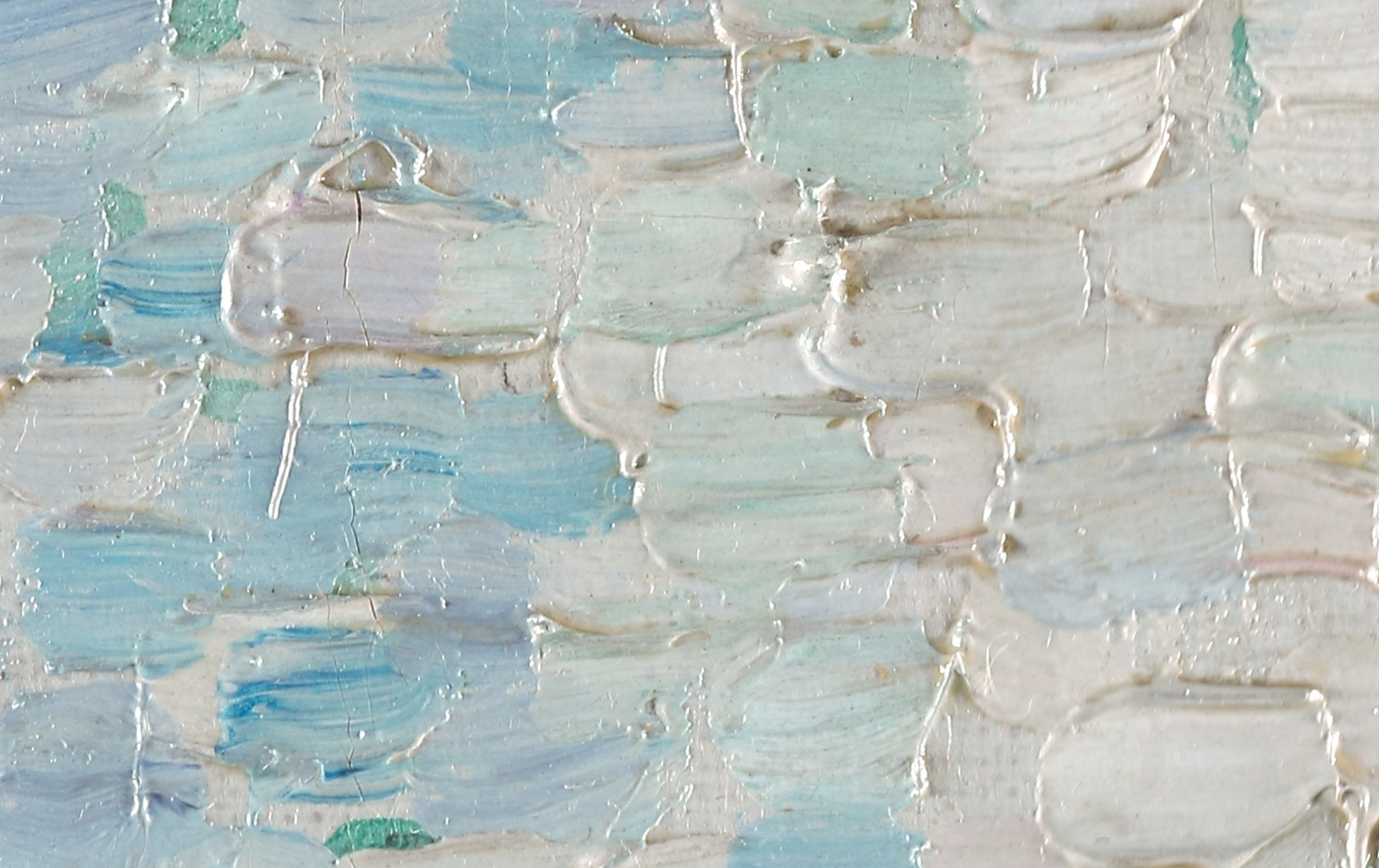 What you're looking at here is actually an extremely close-up view of a small area in the top right-ish quadrant of Impressionist Paul Signac's 1906 piece, The Port of Rotterdam: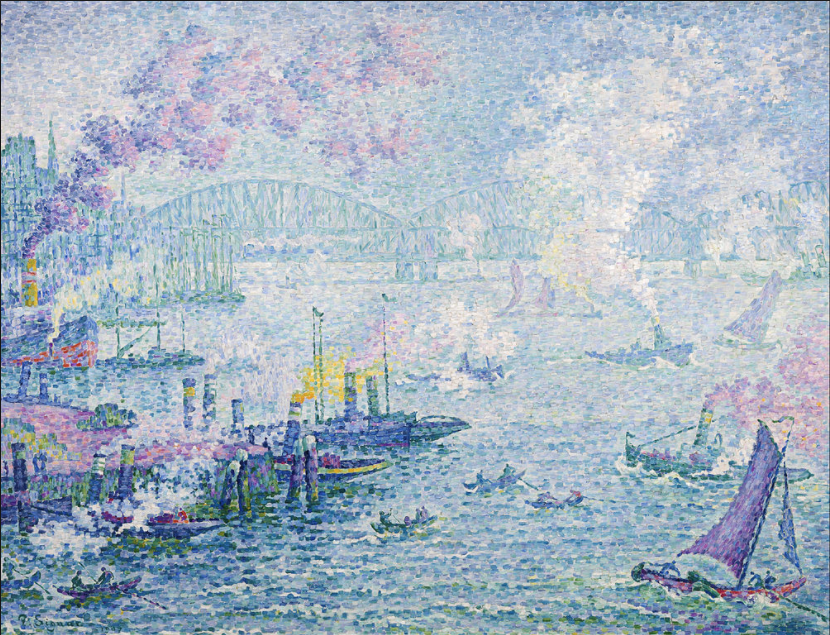 And in astoundingly high resolution! For those of us who get scolded at museums for having the tips for our noses brushing the surfaces of priceless works of art, setting off alarms and receiving looks—this feature is for us.
4. BROWSE COLLECTIONS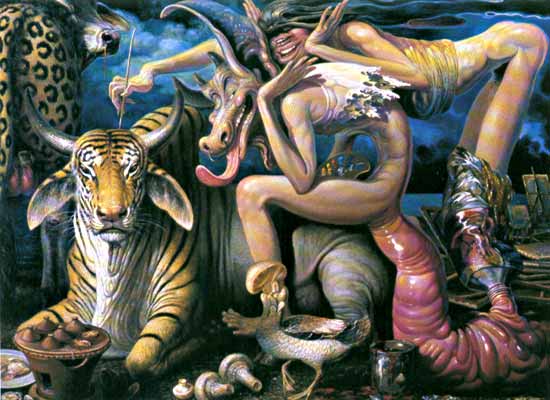 Calumny (2002) by Prateep Kochabua, from MOCA Bangkok's Collection. Image via Rama 9 Art.
This resource is perfect for those who find themselves in a creative rut, itching for inspiration but are also too lazy to leave the studio. In Google's Collections feature, you can browse the collections of over 1,000 museums around the world, discovering completely new worlds of artworks, styles, and artists. You can even explore by location when you select the feature's map view. One of my favorite discoveries has been MOCA Bangkok's collection of contemporary Thai art. Who knew Surrealism would find a contemporary home mingling with Southeast Asian Buddhism?

5. EXPERIMENTS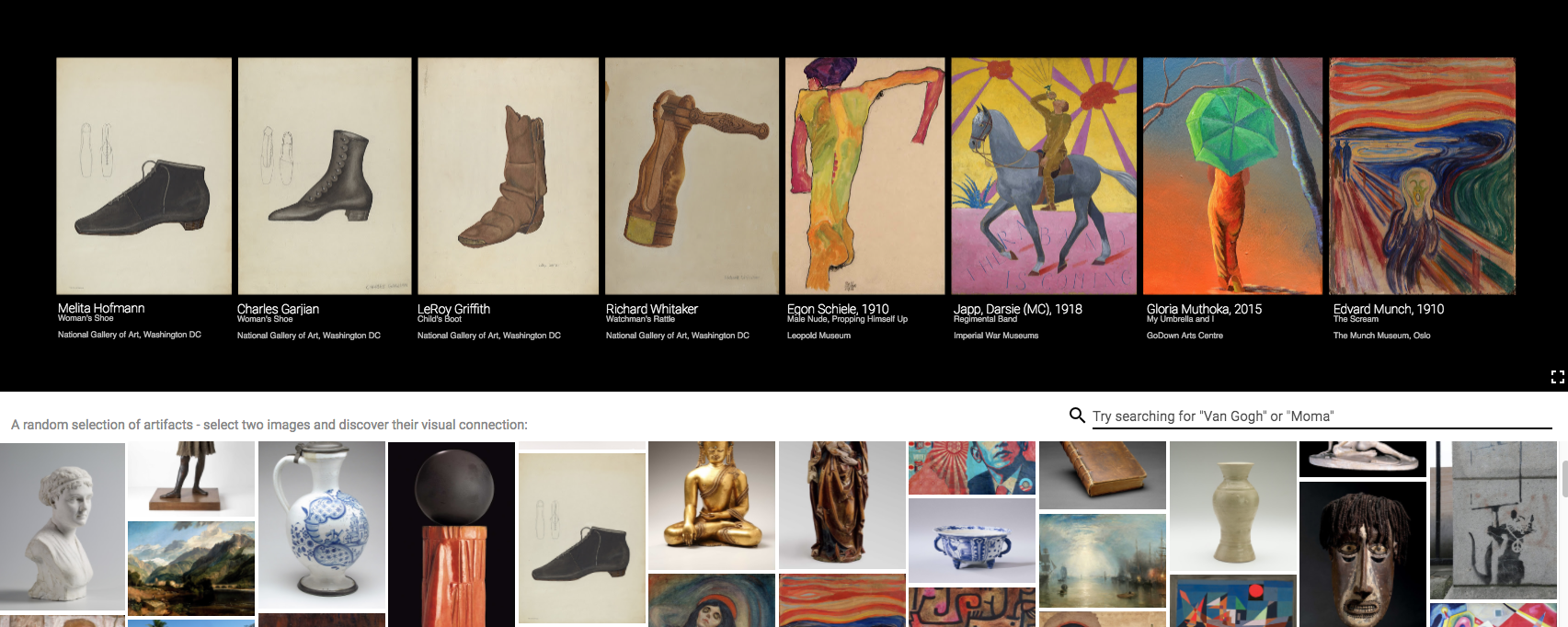 A screen-cap of Mario Klingemann and Simon Doury's Google Experiment, X Degrees of Separation.

While it's a little bit more difficult to find on the app's dashboard (it's hidden in the drop down menu on the top left corner of the app), Experiments might be Google Arts and Culture's most mind-blowingly cool feature. It's also probably where the selfie in a museum feature was born. The Experiments section of this app is basically a tech hub that showcases the works digital artists and coders have made using Google's practically infinite image database. You can explore a landscape made entirely of images from museum collections, or experience a "cultural big bang" beginning with a figurine from Berakhat Ram—the oldest artwork ever found. My favorite experiment is probably "X Degrees of Separation," which uses machine learning techniques to connect any two artworks of your choice by finding the works that visually connect them. If my editor only knew how much time I've spent looking at all the ways a pair of shoes could be linked to anything else in Google's visual universe...
So, before you let your Google Arts and Culture icon join the list of proverbially dusty apps that you download, open once, and then totally forget about, be sure to dig around—as long as you have an hour or two to kill because trust us, you're entering a rabit hole.