The art season is officially open! Here's who we can't stop gabbing about this month:
JUDITH HOPF
Metro Pictures, New York, NY
September 5, 2019 - October 5, 2019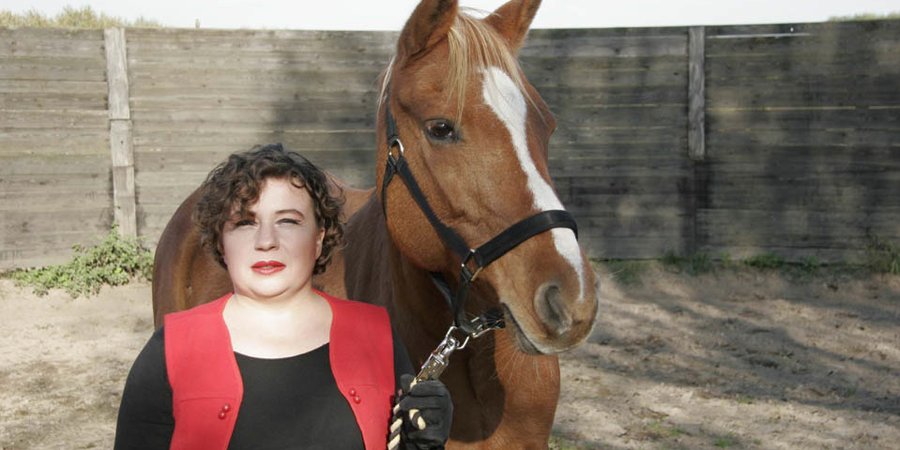 The artist in a still from her 2008 film Zahlen
Hopf has been a presence in the German art scene since the b-book days of '90s Berlin; she currently holds concordant Professorial and Vice-Rector appointments at the influential Stadelschule Art Academy in Frankfurt, and was spotlighted in a solo exhibition at Berlin's KW Institute last year. Her work deploys juxtaposition as the kindling for spatial dialogue, rendering organic forms in sturdy, industrial materials that feel disquietingly monumental in space. Hopf makes sculptures that map the influence of built environments on human behavior, begging larger questions about the larger ecological and social impacts of the anthropocene. In Metro Pictures' inaugural exhibition of the artist's work, Hopf is debuting three separate sculptural series that form a through-line of material excision, reversal, and commentary. Hopf has shown all over the world, including the Hammer Museum in Los Angeles, Museion in Bolzano, Italy, Neue Galerie in Kassel, PRAXES Center for Contemporary Art, Berlin, Malmo Konsthal in Sweden, and Studio Voltaire in London. She has also participated in the Liverpool and Montreal Biennials. (Check out Artspace's 2015 interview with the artist here!)
CELIA GERARD
John Davis Gallery, Hudson, NY
September 14- October 6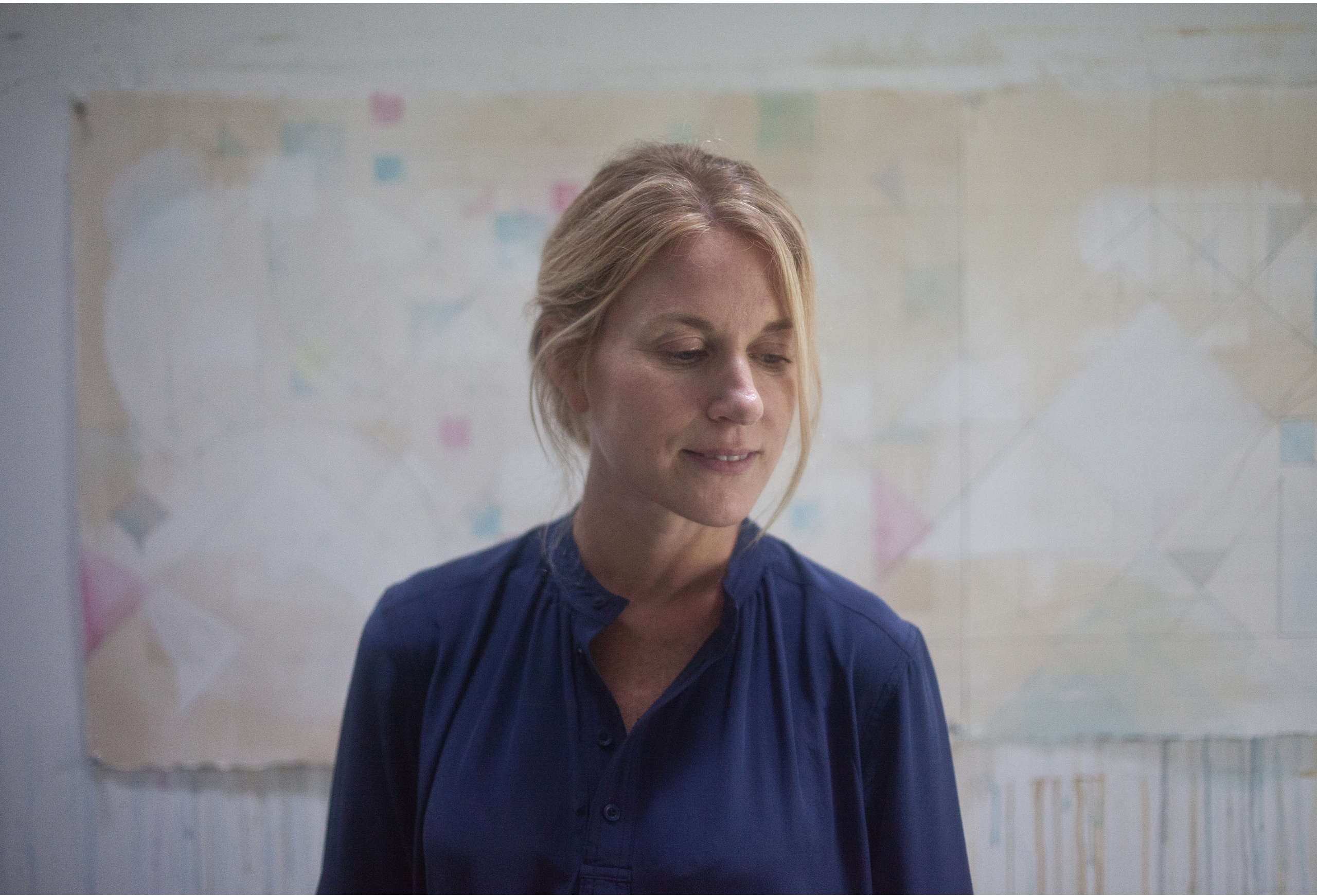 The artist via APiece Apart
Gerard's fierce, crumpled ceramics reflect the hijacked geometry of their making; tears, indents, drips, and folds freeze in time to create each piece's soft, seamful scaffolding, a kind of intuitive architecture that extends the careful linework of her paintings into three dimensions. There's a corporeal quality to her work in porcelain, which doesn't so much evoke the body as recall it through touch, simultaneously deconstructing and reconstructing the complicated longing inherent to intimacy. Latent violence also bubbles under the surface of these sculptures—Gerard's interventions sizzle in their stillness. A graduate of the New York Studio School and Harvard University, Gerard has exhibited widely and taught at Bard, Swarthmore, Pratte, Columbia and SVA.
NAUDLINE PIERRE
Shulamit Nazarian, Los Angeles, CA
Sept 7 - October 26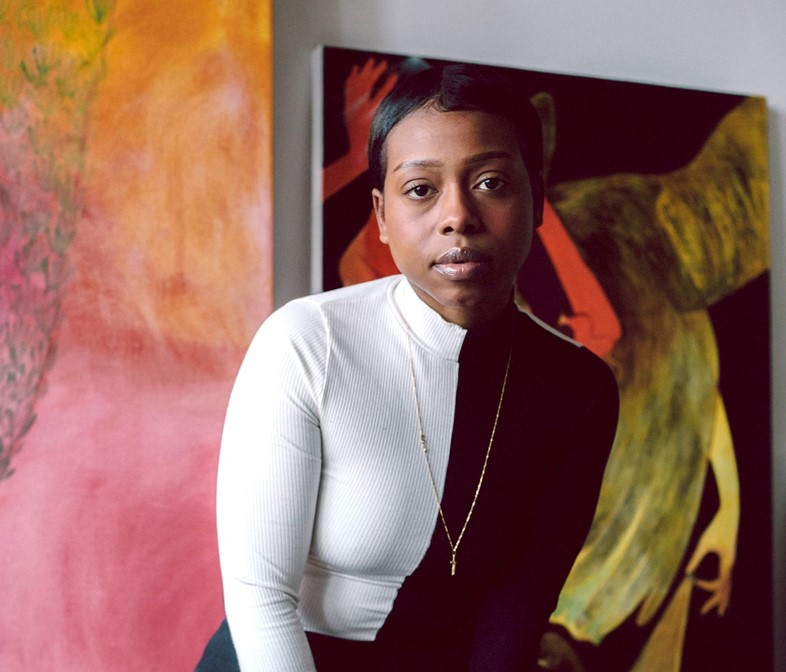 The artist via Dazed Digital
Brooklyn-based painter Naudline Pierre paints with an oneiric dynamism that won't be ignored. Her large pieces boom with warm, operatic color, elegantly relaying an active interchange between the personal and universal spheres. Pierre reinterprets art historical and religious motifs as hybridized parables of individual struggle, melding metaphor, allusion and academia into plumes of compositional flourish. Rapturous, dreamy, and devastating in equal turns, these paintings feel as human as they do native to nightmares, weaving complex personal mythologies for the viewer in seemingly real time. Originally hailing from Masachussetts, Pierre holds an MFA from the New York Academy of Art, and has been included in exhibitions at the Museum of Contemporary Art, Chicago, The Armory Show, and Friedman Gallery, London, among others. She will also be an artist-in-residence at the Studio Museum in Harlem from October 1st 2019 to September 1, 2020, with a subsequent exhibition at MoMA PS1 slated for summer of next year.
DOROTHY CROSS
Kerlin Gallery, Dublin, Ireland
September 6 - October 19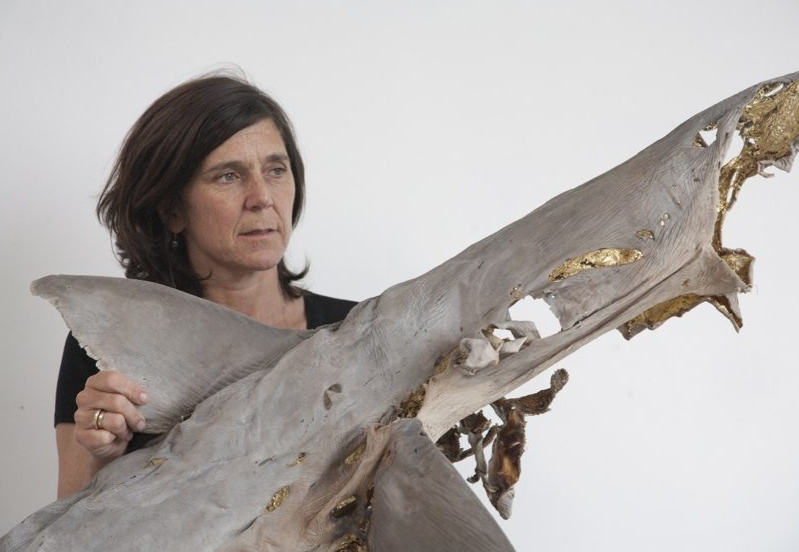 The artist with a helpful shark carcass friend via Irish Arts Review
Cross, who is based in Connemara, Ireland, is best known for her 1998 public installation "Ghost Ship," which featured a disused ship illuminated through glow-in-the-dark paint and docked in Scotman's bay. This phenomenological bent has made Cross a well-respected artist in her home country, and an utter material magician—her sculptures are never quite what they seem. As she mines personal, national, and sexual cultures for sparkling fragments of affect, she implicates her objects in their own spatial balladry with the profundity of a Language poet. Skin becomes marble, marble becomes fabric, fabric becomes a prurient whisper between strangers. As she expertly articulates the tenderness in haunting across, viewers of Cross' work will invariably find themselves steeped in contemplation. Hers is a strange and liquid subjectivity, equally likely to roar as it is to insist on silence. Dorothy Cross has exhibited internationally since the '80s, and has participated in the Venice, Liverpool, and Istanbul Biennials, as well as the landmark 1994 show Bad Girls at ICA London. She is included in a number of public and private collections, including the Hugh Lane Gallery, Dublin, the National Gallery of Ireland, The Norton Collection in Santa Monica, and the TATE, London.
FATIHA ZEMMOURI
Katharina Maria Raab, Berlin, Germany
Sept 5 - October 12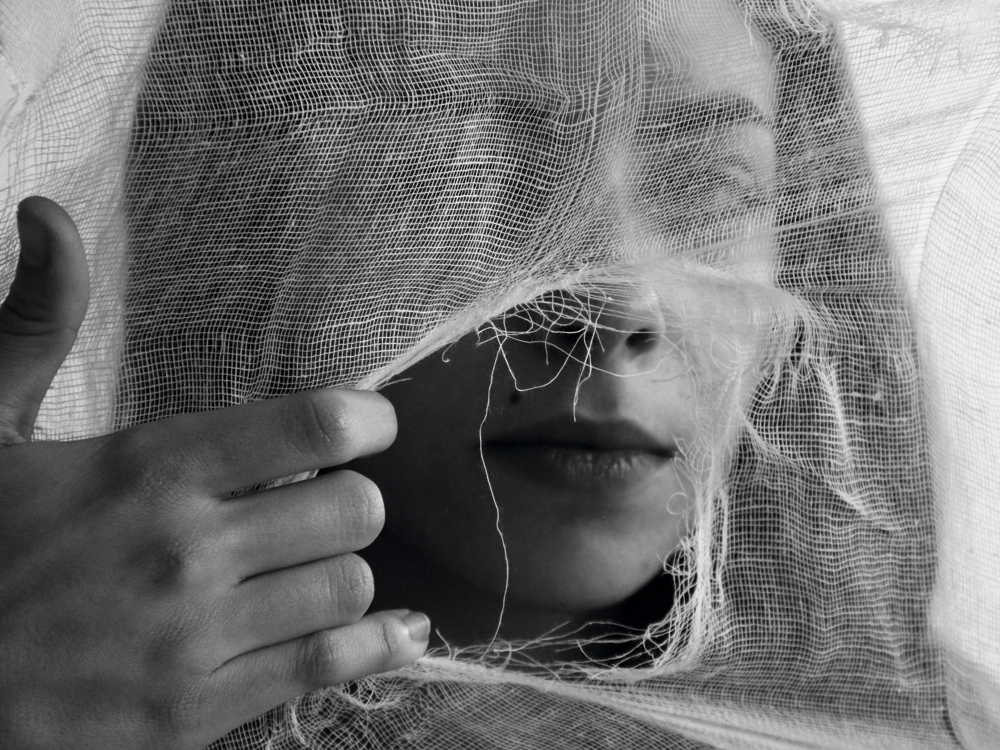 The Artist via BillBoard Casablanca
A graduate of the Casablanca School of Fine Arts, French-Morrocan artist Zemmouri is primarily interested in the artistic ramifications of material destruction—her work is replete with holes, singe marks, and the residue of interventions like lacebration and combustion. Her ferocious hand often gives way to introspective, quiet abstractions, abstractions, asking viewers to interrogate our comfort with finding beauty in ruin, ancient or recent in flavor. Zemmouri traffics in monochromatic, moody compositions, setting a sleek aesthetic tone that belies its own traumatic history. Invested in the inherent alchemy of artwork, Zemmouri excavates a universal, ontological yearning, at once evading and courting their own sites of transformation. Zemmouri has exhibited her work internationally, and her pieces live in several private and public exhibitions in Morocco and abroad. Recent turns include a solo show at Gallery 38 in Casablanca, the Senagalese Biennial, and BCK Art Gallery in Marrakesh.
LAUREN GREENFIELD
Louisiana Museum of Art, Humlebaek, DK
August 22 - February 16
The artist with one of her subjects, the self-proclaimed "Queen of Versailles", Jackie Seigel via NoFilmSchool
Legendary documentarian Greenfield is exhibiting her gut-punching photographic series "Generation Wealth" in a show of the same title at the Louisiana Museum of Modern Art this season. The series, which is also the subject of an Amazon Studios documentary and a Phaidon book, follows Greenfield's 25-year inquiry into the human cost of money, our cultural fetishization of material accrual, and the dangerous, tawdry, and precarious manifestations of late capitalism. The photographs, which will be accompanied by screenings of the film on various dates, assume a queasy intimacy with subject desire, framing its figures both as agential protagonists and living symptoms of social decline in action. The compositions often capture a vulnerable moment of rupture in an otherwise staged setting, like her portrait of notorious German fraudster Florian Homm exhaling cigar smoke in a lush study, forgetting for a frame to look appropriately hardened behind the eyes. Meticulously plumped, coiffed and occasionally botched sitters are aggrandized and exposed in equal turns by Greenfield's exacting, off-kilter lens, making for insidiously murky parables of our own compromised ethics in the wake of global consumerism. Greenfield is an award-winning filmmaker who has been collected by numerous institutions worldwide, like the Art Institute of Chicago, Los Angeles County Museum of Art, and the French Ministry of Culture, among others. And, she's included in Phaidon's upcoming book, Great Women Artists, which covers 400 artists working over the past 500 years all over the globe. (See a sneak peak of the series in this excerpt from her Phaidon monograph, and read Artspace's riveting interview with the artist about the influence of affluence and the endless pursuit of wealth.)

DIDI ROJAS
You're Doing Amazing Sweetie, Launch F18, New York, NY
Sept 7 - October 19
The artist via Dazed Digital
Colombian-born Pratt graduate Didi Rojas is making her solo debut with a curated collection of over 20 ceramic shoes: heels, flats, sneakers, the works. These zany sculptural confections locate style as both identity and form, nodding at pop progenitors like Koons and Warhol without the slick material distancing. Rojas breathes a felt, genuine whimsy into her pieces, with brim not with irony, but with the dichotomous tension of aspiration and humility, branded and conspicuously un-branded at the same time. This object-led deep dive into human cultural history speaks to a universality of experience, undergirded by the quirky, tactile handling of Rojas' chosen medium. As she teases out the personal in the iconographic, Rojas is sure to make waves with her fabulous footwear. Rojas has been included in a number of exhibitions internationally, including the Hole in New York, Queens University in Belfast, and Fisher Parrish Gallery in Brooklyn.
RELATED ARTICLES:
Bling and Boob Jobs: Lauren Greenfield's New Documentary "Generational Wealth" —And the Photos That Started it All