A student of the influential collaborative photography duo Bernd and Hilla Becher (1931-2007 and 1934-2015) at the Kunstakademie Düsseldorf from 1976 to 1982, Candida Höfer learnt a conceptual and technically exact approach to art-making, characterized by an objective, depersonalized and documentary aesthetic. Her long-exposure photographs, illuminated with existing light sources, depict public interiors—offices, banks, theaters, and libraries—at times when they are conspicuously  devoid of people. Photographed over two weeks, her 'Memory' series included historic sites in St Petersburg, including the Hermitage Museum where the photographs were premiered.
Candida Höfer, Hermitage, St. Petersburg VII , 2014. Image via Ben Brown Fine Arts, London.
Her approach—working with the intrinsic symmetries of her subjects—offers a strong sense of compositional stability, allowing the viewer to slow down and experience the dramatic spaces and rich detail of what she calls her "architectural portraits." Here, marble statues set against intense red walls are a proxy for an absent public, taking on a role of inhabitants and perhaps even observers. Superficially straightforward, these conceptual works convey what in fact can never be seen, a completely empty room, and what we take for granted in photography, ourselves in an impossible frozen moment.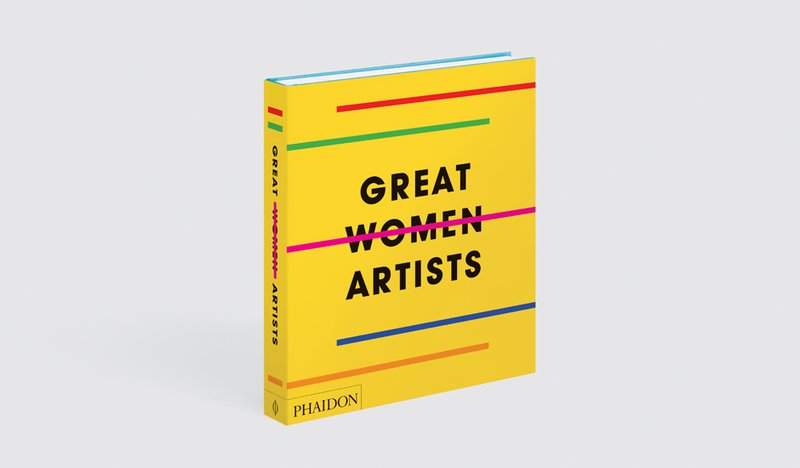 Great Women Artists is available for $59
The preceding two paragraphs are excerpted from Great Women Artists , wherein Höfer is among the 400 artists, from 54 countries, over 500 years featured. The most extensive fully illustrated book of women artists ever published, the compendium (published by Phaidon and edited by Rebecca Morrill) acknowledges the rampant exclusion and under-appreciation of women in the art world, creating an overdue paper trail that cements the contributions of a diverse selection of women into the art historical canon. Here, Höfer responds via email to questions about her work, the role that gender has played in her career, and her hopes for a more equitable future.
What does it mean to you to be featured in Great Women Artists ?
I had no idea that there is such a book and that I am in it. It's fine. But then again it is not without contradictions, as the publisher may have recognized by putting a line through "Women": It seems to have been necessary to put women in one book, and at the same time the publisher needs to make a point that they are not in the book because they are women. Maybe it reflects an issue that cannot be solved other than by creating a new issue.
Can you describe one artwork or series from your oeuvre that you feel was pivotal in your career?
My work on Turkish "guest workers" in Germany showed me that I am not comfortable with photographing people even when they were welcoming. At the same time, it showed me the importance of the environment in which people live, work and enjoy themselves. And recently I have taken another turn going back using a hand camera for smaller sized, more abstract images as a counterbalance to the organization-intensive work with a large camera.
How has being a woman affected your career?
Recognition took a little longer. But I still think it was because of the nature of my work. ...But then again, do not get me wrong: I do not deny at all that women artists are having problems—for example getting accepted by galleries and museums—because of their gender.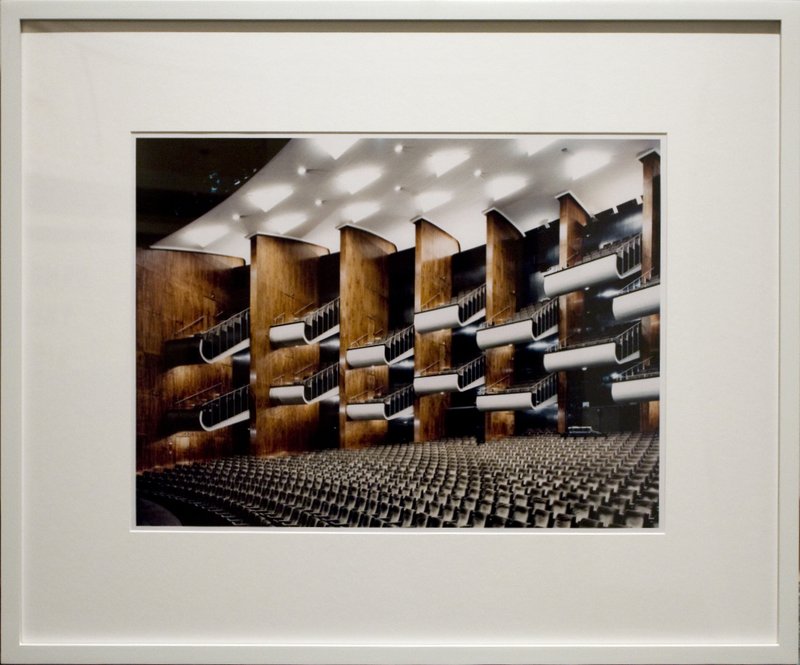 Candida Höfer, Opernhaus Koln , 2007 is available in Artspace for $7,500
What makes a great artist?
Being in a book like this, I assume? Greatness in art is rather a social phenomenon changing with time...
Which other great woman artists inspire you and why?

There have been many artists and works that have given me inspiration and not only in photography. I have never particularly looked at the gender.
How has the art world's relationship to women artists changed since you began your career? How could it still improve?
It is an issue that has received more attention now; I doubt it has changed perceptions to a large extent already; why otherwise the book? How could it improve? By making another book, perhaps?
What advice would you give to emerging female artists entering the art world?
My advice, regardless of gender, is: Keep doing what you have to do. Be patient. Be persistent.
[candida-hofer-module]