If you're anything like us, you're probably itching for the art season to start. (Sure, summer is lovely but let's get on with the Fall shows already!) From artists like Rachel Whiteread, Sarah Lucas, Andy Warhol, and Bruce Nauman, here are some of the most exciting museum shows to look forward to this September, October, and November.
SEPTEMBER
RACHEL WHITEREAD
National Gallery of Art, Washington DC
September 16 – January 13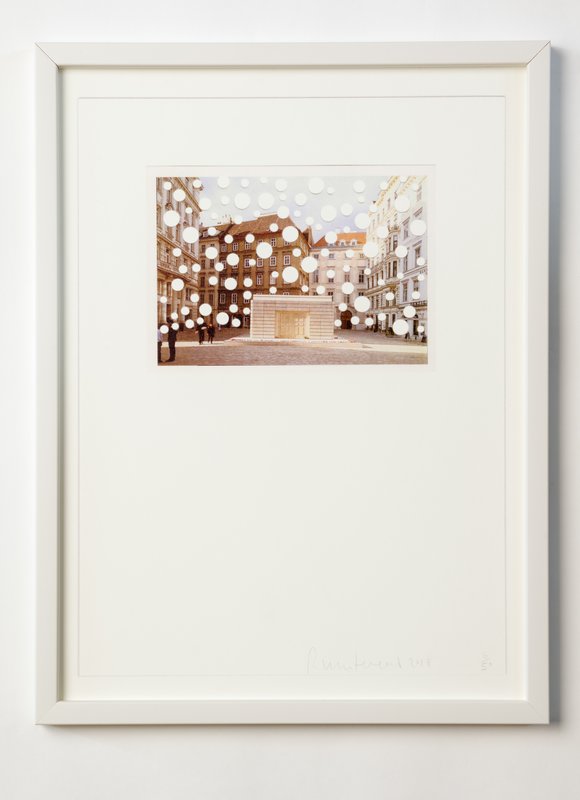 Vienna (2018) is available on Artspace for $2012
Whiteread was the first woman to win the Turner Prize in 1993, the year she also cast a life-sized reproduction of the interior of a house in London's East End. ( House lasted a few months before being controversially demolished.) When we previewed fall museum shows last year, this survey on the artist was about to open at Tate Britain. Now the show is traveling stateside—so if you're on the East Coast, this fall is your time to see the most comprehensive survey to date of the artist's 25-year career, which is marked by the use of industrial materials like plaster, concrete, rubber, and metal to cast every-day objects and domestic spaces.
ETEL ADNAN
SFMOMA, San Francisco
September 1 – January 6
Lebanese-born artist, poet, and essayist Etel Adnan has recently been enjoying success late in her career (very late—the artist is 93 years old.) While her earliest paintings were purely abstract, Adnan's become most known for her reductive landscape paintings. But the exhibition "New Work: Etel Adnan" presents the artist's recent return to abstraction in both paintings and tapestries. It will be her first presentation at SFMOMA, and a homecoming of sorts—much of her work is inspired by the Bay Area landscape, where she lived for more than 50 years of her life.
SIAH ARMAJANI
Walker Art Center
September 8 – December 30
Tomb for Alfred Whitehead , 2013 is available on Artspace for $761
Tehran-born, Minneapolis-based artist Siah Armajani is most known for his works of public art, like the artist's 375-foot bridge connecting Loring Park to the Minneapolis Sculpture Garden near the Walker. "Siah Armajani: Follow This Line" will be the first compressive U.S. retrospective devoted to his work, spanning six decades of the artist's studio space, engaging "a range of references—from Persian calligraphy to the manifesto, letter, and talisman; from poetry to mathematical equations and computer programming; from the Abstract Expressionist canvas to the vernacular architecture of rural America, Bauhaus design, and Russian Constructivism."
SARAH LUCAS
New Museum, New York
September 16 – January 20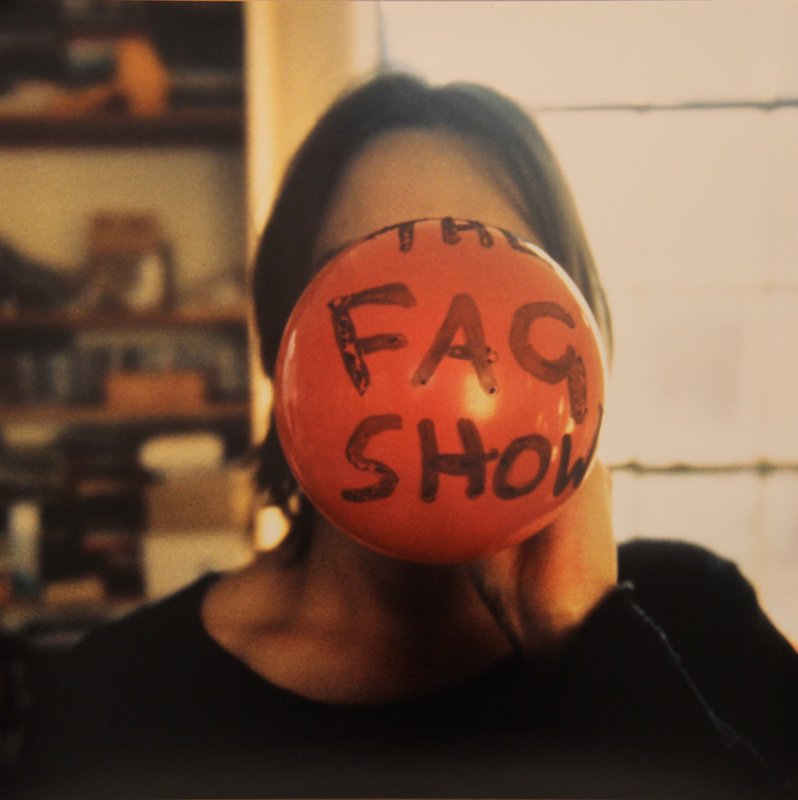 The Fag Show (2000) is available on Artspace for $1,200
Since the '80s, Lucas has been transforming everyday objects like cigarettes, stockings, and vegetables into tableaux that subvert traditional notions of sexuality, gender, and identity. Coming up with the Young British Artists (YBAs) in the late 1980s, Lucas's humorous, erotic, and sometimes absurd work will span three main floors of the New Museum, beginning with "some of Lucas's most important projects, including early sculptures from the 1990s that substitute domestic furniture for human body parts, and enlarged spreads from tabloid newspapers from the same period that reflect objectified representations of the female body," through to her most recent work and new sculptural pieces made for the exhibition. We can't wait to also see Phaidon's upcoming monograph, Sarah Lucas .
MARGUERITE HUMEAU
New Museum, New York
September 4 – January 6
FOWP2, (Mutation) , 2016 is available on Artspace for $1,903
French artist Marguerite Humeau starts her process with a deep investigation on a chosen subject, engaging with experts in a diverse range of fields like history, zoology, anthropology, linguistics, and engineering. Her videos and sculpture often center "on the origins of humankind and associated histories of language, love, spirituality, and war." Following recent solo exhibitions at Tate Britain and Palais de Tokyo, Humeau will present a new body of digitally rendered sculptures materialized in cast stone cast bronze for her first U.S. solo museum show at the New Museum this fall.
OCTOBER
BRUCE NAUMAN
MoMA + MoMA PS1, New York and Queens
October 21 – February 18 (MoMA); October 21 – February 25 (MoMA PS1)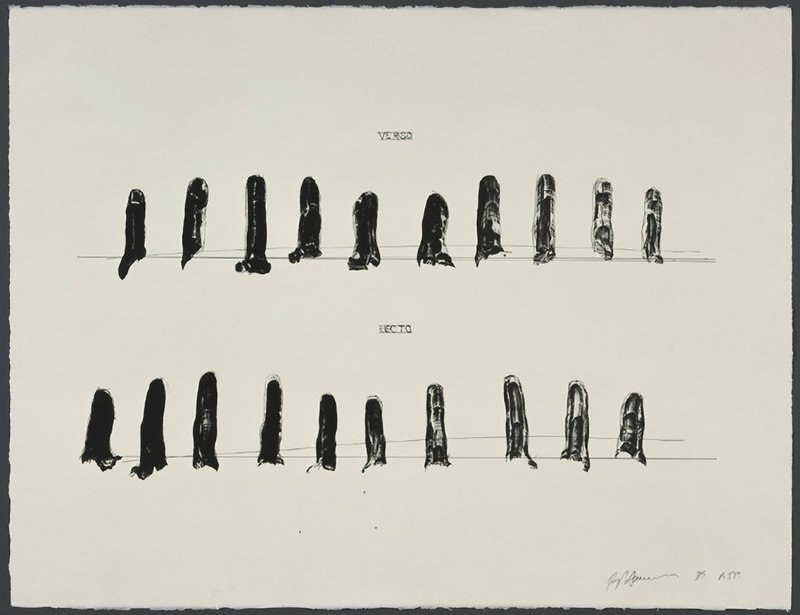 Verso Recto (state II) , 1998 is available on Artspace for $3,000
The first comprehensive retrospective of American artist Bruce Nauman in over 20 years, "Bruce Nauman: Disappearing Acts" is presented by Schaulager, Basel, The Museum of Modern Art, and MoMA PS1. The show spans the artist's entire 60-year career, showing the wide range of mediums—from performance, installation, neon, and film to drawing, photography, printmaking, and sculpture—that have come to define this influential artist's oeuvre. "' Disappearing Acts traces strategies of withdrawal in Nauman's work—both literal and figurative incidents of removal, deflection, and concealment," says the press release. "Bodies are fragmented, centers are left empty, voices emanate from hidden speakers; the artist sculptures himself in absentia, appearing only as negative space."
MICKALENE THOMAS
The Dayton Art Institute, Ohio
October 20 – January 13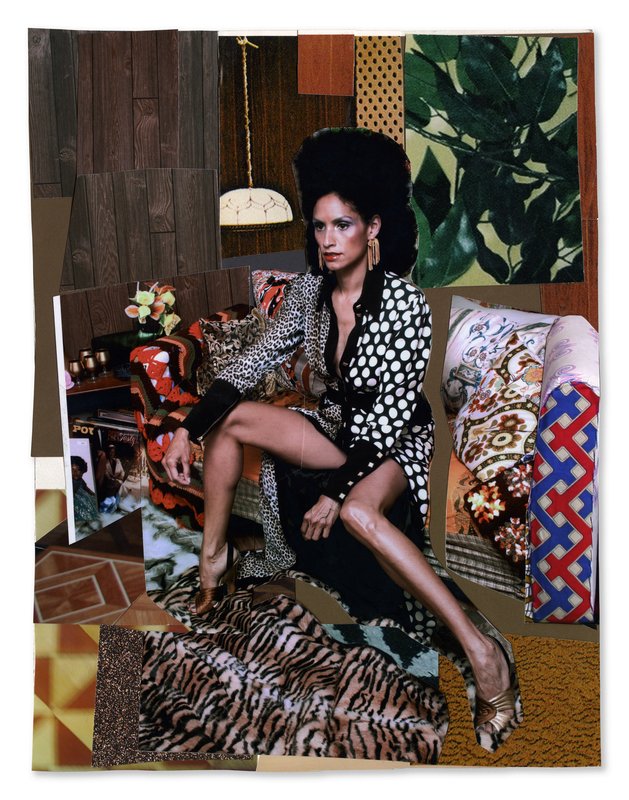 Racquel Come to Me Two (2018) is available on Artspace for $1,000
This free exhibition organized by Crystal Bridges hopes to expand the definition of contemporary art by displaying over 80 works by today's Indigenous artists from the U.S. and Canada—including Athena LaTocha , Shan Goshorn, and Spiderwoman Theater.
CHARLES WHITE
The Museum of Modern Art, New York
October 7 - January 13
Charles White. Sound of Silence (1978). Image via MoMA.

Charles White believed that art was an integral part of the struggle for liberation: throughout his career, he was steadfastly dedicated to depicting African-Americans in powerful "images of dignity." His socially-minded practice placed him in the center of an active creative community within each of the cities where he lived, and he became an important teacher of young artists of color. This exhibit at MoMA—the first of its breadth in a major museum in over 30 years—spans his entire four-decade career with over 100 pieces of painting, drawing, photography, and more.
HILMA AF KLINT
The Solomon R. Guggenheim Museum, New York
October 26 - January 27
Hilma af Klint, Group IV, The Ten Largest, No. 7, Adulthood , 1907. Image via the Guggenheim.
Centering on Hilma af Klint's breakthrough years (1906-20), this exhibit at the Guggenheim (her first major solo exhibition in the U.S.) will display the non-objective, radically abstract paintings of this groundbreaking and under-appreciated artist. Unlike her better-known contemporaries, Af Klint did not widely show her work during her life, and therefore did not receive appropriate attention until the late '80s.
WILLIAM FORSYTHE
The Institute of Contemporary Art, Boston
October 31 - February 24
World-renowned choreographer William Forsythe will transform the ICA into a space of interactive, site-responsive installation, allowing visitors to create their own choreography as they move throughout the exhibit. Concurrent with his groundbreaking classical choreography and stage productions since the 1990s, Forsythe has created what he calls "Choreographic Objects," installations, sculptures, and films that invite the viewer to engage with the idea of choreography and which will now be displayed for the first time in full in America.
NOVEMBER
MARTHA ROSLER
The Jewish Museum, New York
November 2 - March 3
Go Underground , 2013 is available on Artspace for $264.
Using photomontage, photography, sculpture, installation, and video, Martha Rosler has continuously interrogated our social and political world and taken on timely issues including feminism, poverty, consumerism, war, and gentrification. This exhibition, presented by the Jewish Museum, will be the first survey of Rosler's work in New York in over 15 years.
ANDY WARHOL
Whitney Museum of American Art, New York
November 12 - March 31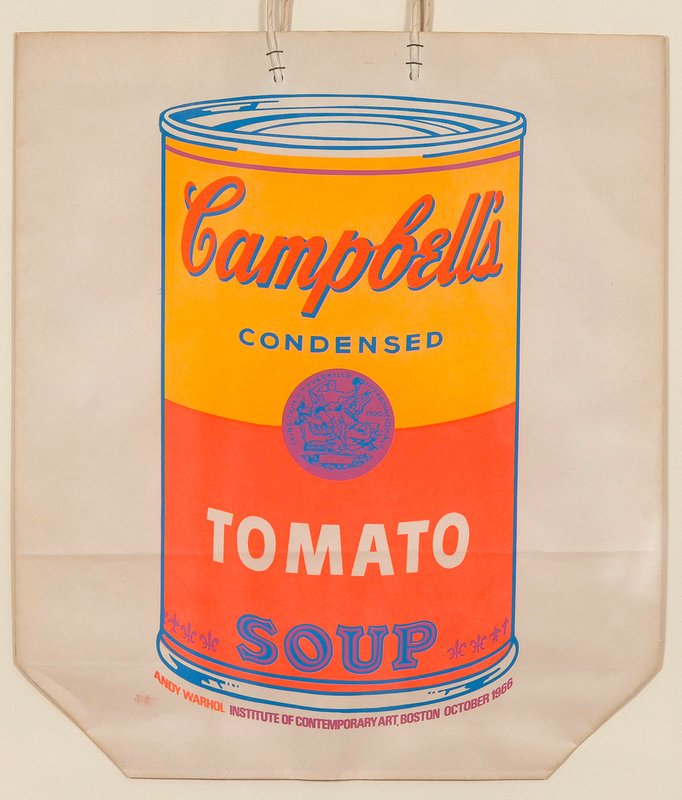 Soup Can Bag is available on Artspace for $4,500
"Andy Warhol—From A to B and Back Again" is the first Warhol retrospective organized in the U.S. since 1989, and considers a wealth of new research and materials uncovered since 1987, the year of the artist's untimely death. Promising to reveal "new complexities about the Warhol we think we know," the exhibition illustrates the artist's progression from one period to the next; "His repetitions, distortions, camouflaging, incongruous color, and recycling of his own imagery challenge our faith in images and the value of cultural icons, anticipating the profound effects and issues of the current digital age." This is a show not to miss. (Plus, Phaidon will soon be releasing The Andy Warhol catalogue Raisonné, Paintings 1976-1978 - Volume 5 and we can't wait. It's available for pre-order now. )
GORDON PARKS
The National Gallery of Art, D.C.
November 4 - February 18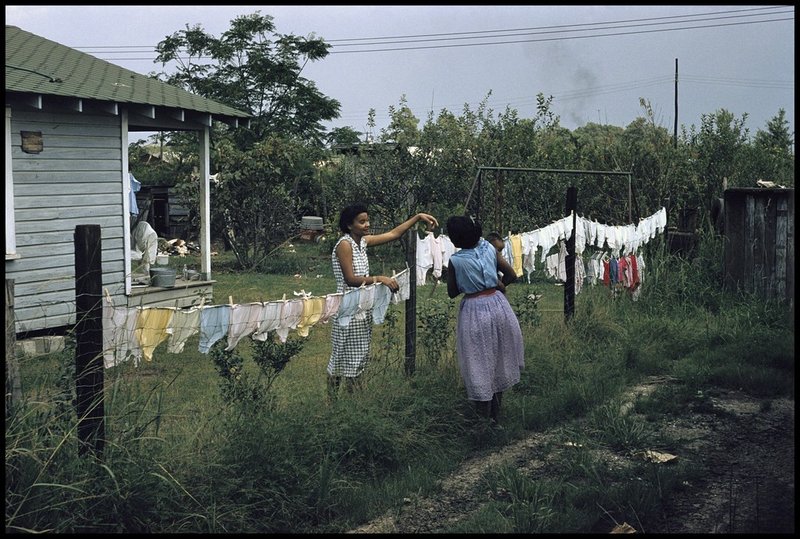 Untitled, Mobile, Alabama (1956) is available on Artspace for $5,000 - $7,000
Focusing on the most formative decade of Gordon Parks's career and exploring the influence of early experiences and relationships on his work, "Gordon Parks: The New Tide, Early Work, 1940-1950) at D.C.'s National Gallery will present over 150 images and other memorabilia of Parks's from the 1940s. The self-taught photographer is best known for documenting American culture for over 60 years with a focus on civil rights and urban life while working professionally for Life (where he was the first African-American photographer), Ebony , Vogue , and Fortune .
"Outliers and American Vanguard Art"
The Los Angeles County Museum of Art
November 18 - March 28
Cindy Sherman, Mask Over Baby Doll , 1987-1992 is available on Artspace for $4,500
Featuring over 80 artists—including Cindy Sherman , Matt Mullican , Martín Ramírez , Betye Saar , Kara Walker , Lonnie Holley , Sister Gertrude Morgan , and Charles Sheeler —and 250 works, this show at LACMA will explore the key interchanges between American avant-garde artists and outsiders and the important results of these intersections on the art world. The exhibit will be presented in three parts, each focusing on how these themes played out during a different time period.
RELATED COLLECTION:
Fall Preview: Collect Artists with Upcoming Museum Shows
RELATED ARTICLE:
Fall Art Preview: 21 Museum Shows to Catch This September, November, & October