Winter may be nearly over now, but don't tell that to your fleece blanket! According to TheNew Yorker, 2016 was the year of "hygge"—a new "cozy living" trend that has taken over home decor markets and filled decorators' designs with fireplaces, down throws, and soft candlelight. 
From the Danish word "to hug," hygge started as a method of defense: during the harsh Nordic winters, the Danes warded off the seasonal blues by taking time to appreciate small, calming pleasures like a piece of warm bread right out of the oven, or a soft pillow under the head. That philosophy translates readily to home decor, with interiors designed to wash away the stresses of the outside world.
And the good news is, you can get in on the movement without a complete home remodel. Hanging art that ups your home's cozy quotient is a great way to jump on board. Have a look below at some of our favorite ways to incorporate hygge-ified art into your home. 



Everything Soft Is Right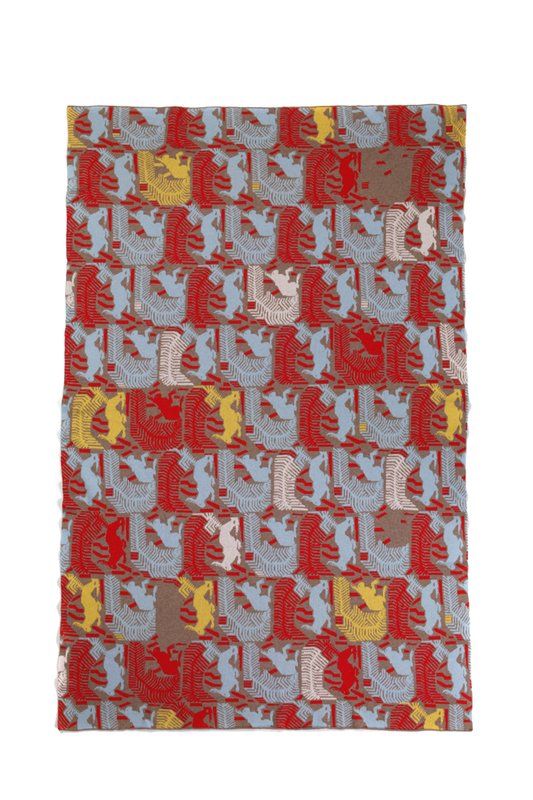 Pae White's Cashmere Blanket (2016) is available on Artspace for $1,156

Since hygge is essentially a cozy way of living, it's only fitting that we start this off with a literal blanket. A piece like this cashmere throw from Pae White artfully draped over a chair or plush sofa instantly recalls warm nights spent snuggling in the living room, while a playful pattern inspired by Native artwork brings an unexpected pop to your surroundings, too.
Embrace Unique, Gentle Lighting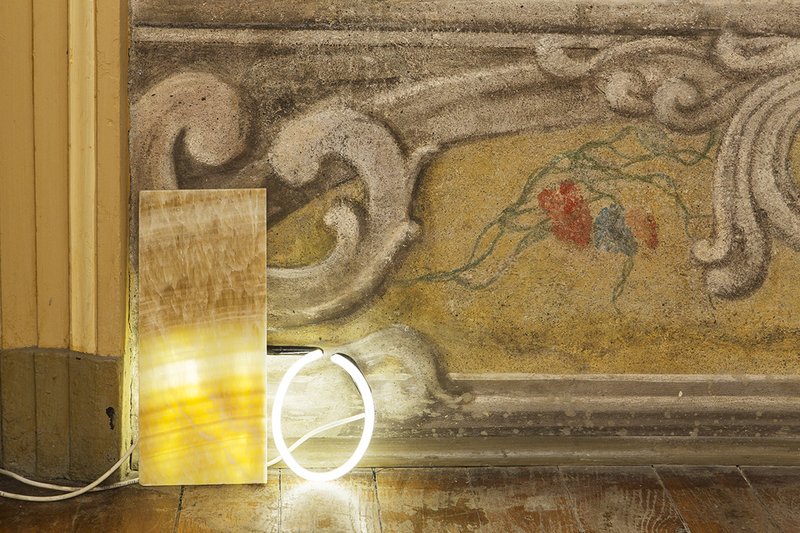 Daniel Koniusz's Untitled (F.O.002) (2016) is available on Artspace for $907
Soft lighting is an integral part of the hygge feel. Attain this vibe with candles is easy, but a stunning sculptural work like Daniel Koniusz's calming untitled piece adds more visual interest. Look for art that plays with the concept of light for a stand-out piece that will draw your eye—and hold it.
Nostalgic Notions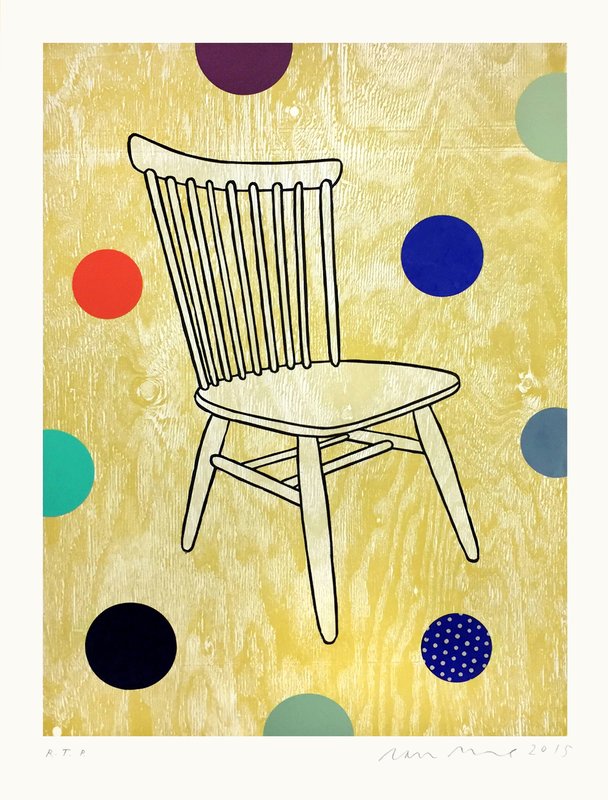 Dan Rizzie's Empty Chair (2015) is available on Artspace for $3,000
For many of us, the concept of coziness brings us straight back to childhood. Charming, nostalgic pieces, like this quirky print from Dan Rizzie, evoke soothing memories from a simpler time. A few surprise elements—like the akimbo polka dots in this work—will keep your living room decor from feeling like a nursery.
Getting in Touch with Nature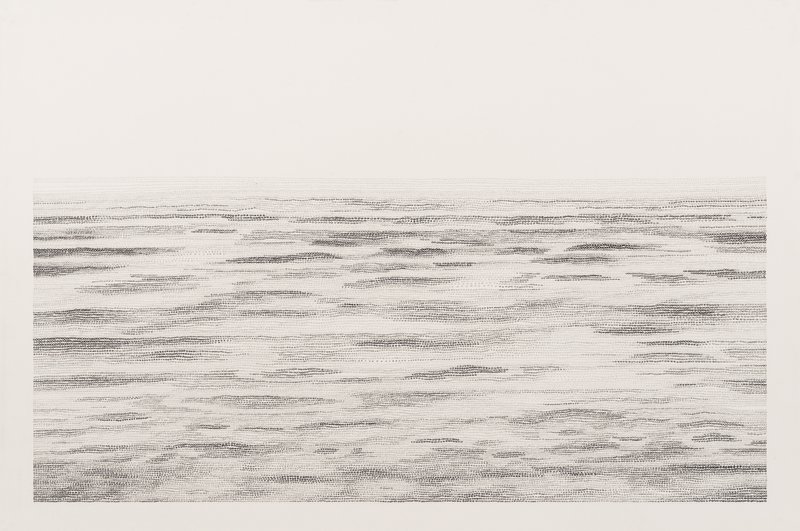 Despa Hondros's Milky (2017) is available on Artspace for $2,500
Hygge also suggests a harmony with the outdoors, through unfinished wood, pale neutral colors, and soft, unadorned fabrics. An artwork like Despa Hondros's Milky is serene in its muted tones and abstracted, repetitive patterns while it honors the sublime sea.
Feathery and Fluffy—Never Boring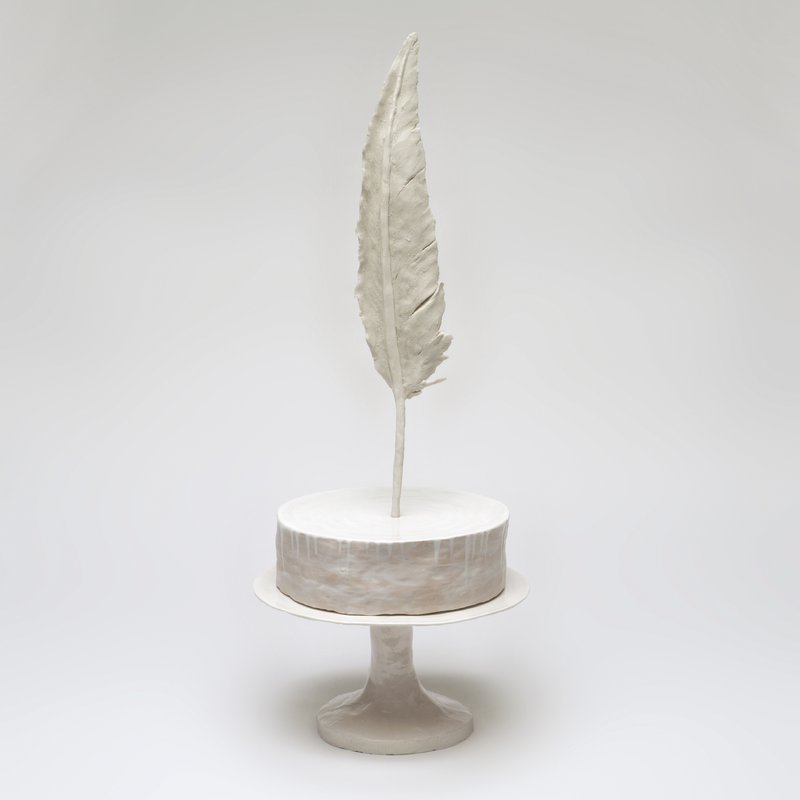 Monica Banks's One Tall Feather (2016) is available on Artspace for $5,000
Feathers are a particularly well-loved subject for design—their simple, graceful shape makes them at once unique and ordinary. In other words, they're the perfect object for hygge-styled home decor. For a new twist on an old favorite, work in a sculptural piece of harder material, like this ceramic sculpture from Monica Banks, which pays homage to the grittier parts of life, too.
Evocative Images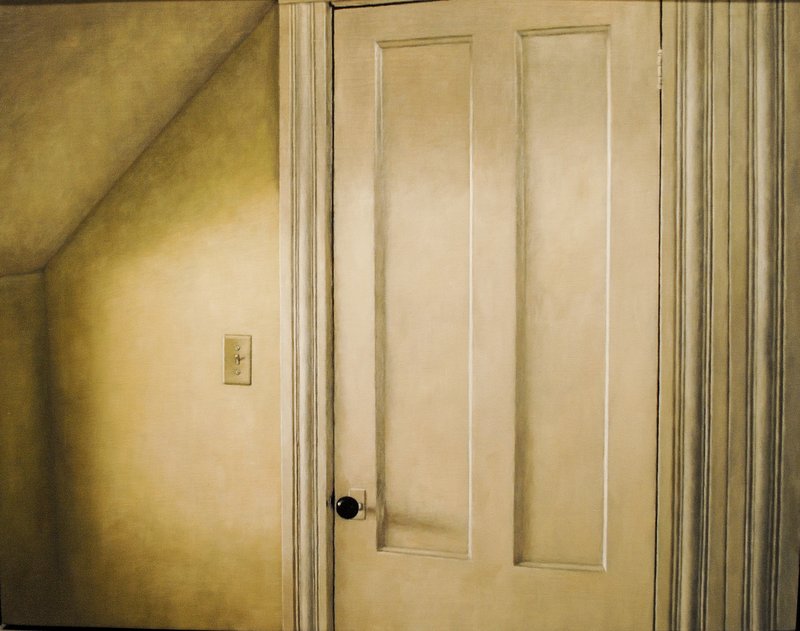 Nick Patten's Soft Light (2013) is available on Artspace for $5,800
What's the next best thing to a hygge home? A painting of a hygge home, of course! Soft, realistic paintings and photos, like this oil painting by Nick Patten, have all the trappings of a cozied-up home without requiring a whole new living room set. When it comes right down to it, any piece that soothes your spirit and brings a soft, quiet pleasure to your life embraces hygge—so what are you waiting for? It's time to start browsing!
[related-works-module]