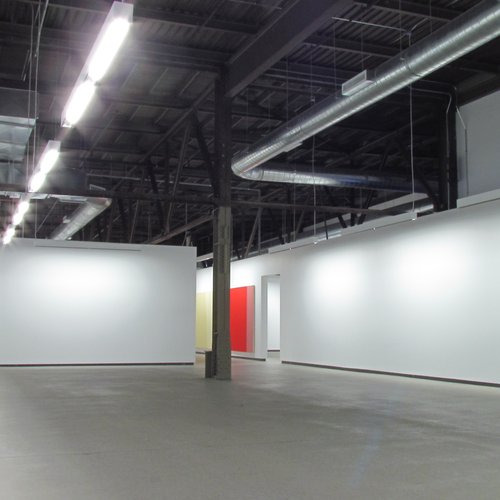 Montreal / Toronto
T: 45 Ernest Avenue / M: 2020 rue William
T: 647.346.9082 / M: 514.938.3863
Division Gallery
Montreal / Toronto
Established in 2008 in Montreal, Division Gallery expanded to include a second location in Toronto in 2012. In 2010, the Montreal faction of the gallery moved to the Arsenal, an approximately 100,000 square foot converted shipyard and the largest private art center in Canada. The gallery represents a roster of acclaimed internationally-oriented Canadian contemporary artists. With an exhibition program that focuses on interdisciplinary approaches and conceptually driven art, Division Gallery has helped in furnishing a discourse on Canadian contemporary art domestically and abroad.
Read More
THANKS FOR SIGNING UP FOR OUR NEWSLETTER.
THAT EMAIL HAS ALREADY BEEN SUBSCRIBED.
Now, personalize your account so you can discover more art you'll love.
PERSONALIZE YOUR ACCOUNT
DISCOVER
a treasure trove of fine art from the world's most renowned artists, galleries, museums and cultural institutions. We offer exclusive works you can't find anywhere else.
LEARN
through exclusive content featuring art news, collecting guides, and interviews with artists, dealers, collectors, curators and influencers.
BUY
authentic artworks from across the globe. Collecting with us means you're helping to sustain creative culture and supporting organizations that are making the world a better place.
CONNECT
with our art advisors for buying advice or to help you find the art that's perfect for you. We have the resources to find works that suit your needs.

INSIDER ACCESS TO THE WORLD'S BEST ART
Artspace offers you authentic, exclusive works from world-renowned artists, galleries, museums and cultural institutions. Collecting with us helps support creative culture while bringing you art news, interviews and access to global art resources.