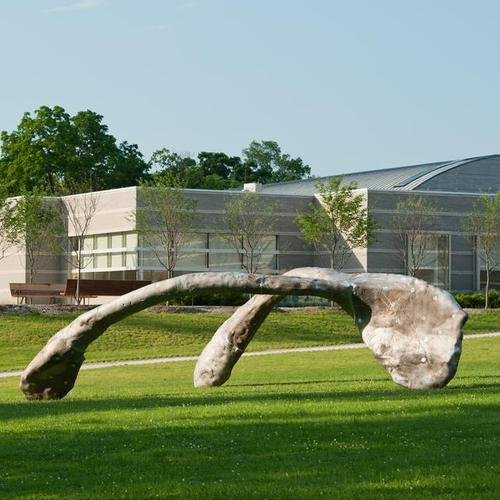 Annandale-on-Hudson
Center for Curatorial Studies Hessel Museum of Art Bard College
845-758-7598
The Center for Curatorial Studies, Bard College
Annandale-on-Hudson
The Center for Curatorial Studies at Bard College (CCS Bard) is an exhibition, education, and research center dedicated to the study of art and curatorial practices from the 1960s to the present day. The Center's two-year M.A. program in curatorial studies is specifically designed to deepen students' understanding of the intellectual and practical tasks of curating contemporary art. Exhibitions are presented year-round in the CCS Bard Galleries and Hessel Museum of Art, providing students with the opportunity to work with world-renowned artists and curators. The exhibition program and the Hessel Collection also serve as the basis for a wide range of public programs and activities exploring art and its role in contemporary society.
Since 1994, the Center for Curatorial Studies has presented rotating temporary exhibitions of contemporary art in the 9,500 square-foot CCS Bard Galleries. Designed by architect Jim Goettsch and Nada Andric, the Galleries include advanced storage facilities and a special gallery designed for the presentation of video art and works on film. Exhibitions in the CCS Bard Galleries are organized by CCS Bard faculty, visiting curators and graduate students. The exhibition program reflects the Center's principal aim to encourage and explore experimental approaches to the presentation of contemporary visual arts. The galleries and are also utilized by students in the Center's graduate program for their collaborative first-year projects and second-year thesis exhibitions. In 2006, the Center expanded to include the Hessel Museum of Art with the primary mission to present works from the permanent collection on an ongoing basis.
The Marieluise Hessel Collection contains more than 2000 works collected since the 1960s. Marieluise Hessel began collecting in Munich, Germany in the mid-sixties acquiring early works by Imi Knoebel, BBlinky Palermo, Sigmar Polke and Gerhard Richter. Since then the collection has grown in breadth and depth including a large number of works by Robert Mapplethorpe, Cindy Sherman and Felix González-Torres among others. The collection continues to grow with recent acquisitions of both historical works and works by a new generation of artists including Anne Collier, Trisha Donnelly, Roe Etheridge, Analia Saban and Ryan Trecartin. In addition to the collection, CCS Bard houses an extensive library and archive of contemporary art that is open to the public.
The Center is supported by its board of directors and a wide range of private and public sources. In 2009, with the support of the LUMA Foundation, the Center commissioned a major outdoor work, The Parliament of Reality by Olafur Eliasson for the Bard College Campus. A significant recent addition to the collection is Robert Gober's Prison Window (1992) donated by Audrey Irmas and on view in the Center's lobby.
Read More
ASSOCIATED ARTISTS
WORKS AVAILABLE ON ARTSPACE