Lives and Works
Los Angeles, CA
Education
MFA, California Institute of the Arts, Valencia, CA, 2004
BFA, Rhode Island School of Design, Providence, RI, 1998
Tomory Dodge Gallery Art
Galleries
CRG Gallery, New York, NY
ACME, Los Angeles, CA
Alison Jacques Gallery, London, England
Permanent Collection
Berkley Art Museum, Berkley, CA
Orlando Museum of Art, Orlando, FL
Henry Art Gallery, Seattle, WA
Herbert F. Johnson Museum of Art, Cornell University, Ithaca, NY
The Whitney Museum of American Art, New York, NY
Los Angeles County Museum of Art, Los Angeles, CA
Knoxville Museum of Art, Knoxville, TN
Nerman Museum of Contemporary Art, Johnson County Community College, Overland Park, KS
Yale University Art Gallery, New Haven, CT

"I'm interested in a kind of apocalyptic fantasy that seems to lurk below the surface of the American psyche. It's an association of catastrophe and disaster with redemption and transcendence. The terrible takes on an air of desirability. One of the ways I try to reference this is to imply a kind of sickly, if rapturous, delirium." —Tomory Dodge

Tomory Dodge has recently moved away from representation and into abstraction, creating works that lack spatial references but allude to the familiar. Drawn from photographic sources as well as imagination and memory, he applies masses of paint in bold, fluid gestures to create often viscerally charged scenes. While the paintings may appear, in the words of critic Bob Nickas, to be the product of "spontaneous combustion," they are, in fact, the product of months of deliberate work, "of intention rather than intuition."

In 1998, Dodge received his BFA from the Rhode Island School of Design, and in 2004, he received his MFA from the California Institute of the Arts. His work has been the subject of solo exhibitions at CRG Gallery in New York, NY, and the Knoxville Museum of Art, TN, among other venues. He has also been included in group exhibitions at institutions in Berlin, Germany; Liverpool, UK; and Los Angeles, CA.
Works Available for Purchase
Articles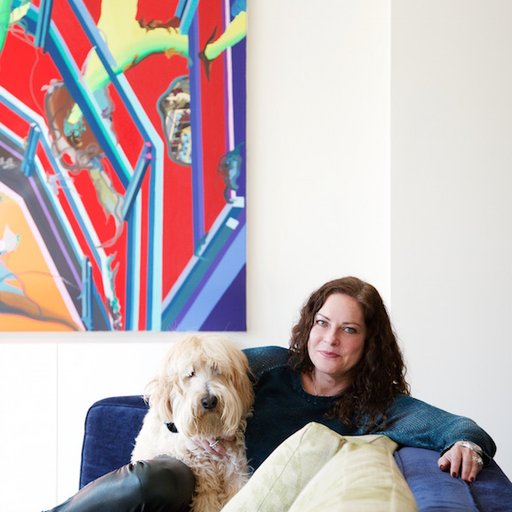 Collector Carole Server's EXPO CHICAGO 2015 Picks