Hometown
Dubai, United Arab Emirates
Lives and Works
London, UK
Education
The Slade School of Fine Art, University College, London
Royal Academy Schools of Fine Art, London, UK
Adham Faramawy works across a wide range of media including digital video, print, painting, sculptural installation and computer programs. Much of his work alludes to an urban experience of life where technology and its relationship to the body takes a central role. Faramawy's work also examines how the sense of self each person creates for themselves relates to a digital culture of mediated images. In his broader practice, the Dubai-born contemporary artist works with digital video, painting, sculptural installation, computer software programs, and print, to test the complexities of cultural identity.
His solo exhibitions have included Total Flex 2.0, Legion.tv in 2012 and 4 at URA Gallery in Istanbul in 2009. Recent group exhibitions in the UK and the United States have included Bloomberg New Contemporaries at Spike Island and the ICA, Chimera Q.T.E at Cell Project Space, Heterotopias at New End Art Foundation, Abstract Cabinet at David Roberts Art Foundation, Febreze at Kinman Gallery, Ruby at Gallery Vela, and Interplanetary Revolution at Golden Thread Gallery.
In 2013, Faramawy was also short listed for the Dazed/Converse Award. His work was screened at the Oberhausen Film Festival, the Ikono on Air Festival, and the Edinburgh Arts Festival (presented by Circa Projects). In 2012 he was commissioned by FACT to contribute to the rhizome- hosted 'Five Videos' online series in response to Liverpool Biennial: the Unexpected Guest.
Courtesy of the Royal Acadamy of Arts
Works Available for Purchase
Articles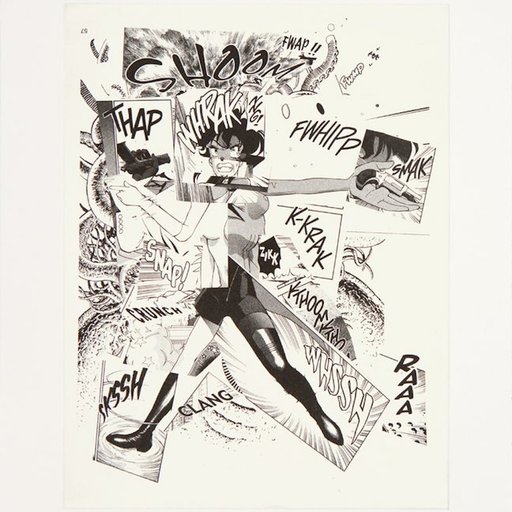 6 Artworks You'll Be Powerless to Resist