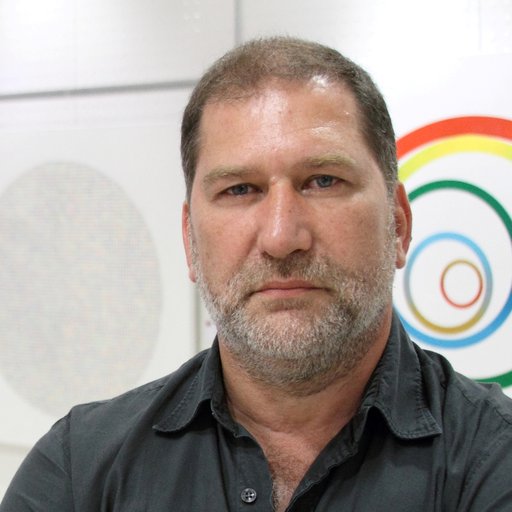 Hometown
Buenos Aires, Argentina
Representing Galleries
Andes-Gallery, Basel Switzerland
Alberto González Vivo works on the vital energy, the impression that stimuli produce in his senses is the source of inspiration for his work which begins in the deep perception and continues in a hard work of preparation of obsessive and detailed sketches. His work ranges from geometric abstraction and pop art and is influenced by his research on the production of artists such as Luis Tomasello, Julio Le Parc, Victor Vasarely, Martha Boto, and Eduardo Moisset of Espanés, generative geometry artist and creator of the Centre for Plastic Mathematical Research of Argentina.
The use of light combined with geometric shapes and smart colors add balance to his work creating at the same time effects of great magnetism. Circles and squares of different dimensions freely inhabit weightless spaces displayed to the delight of the observers. This artist's universe of painting explores in depth the power of color and forms. His plastic language expresses much more of what the artist feels and thinks and allows the viewer to go through the experience of intellectual and sensory pleasure.
Gonzalez Vivo began to show his art in various solo and group exhibitions in Buenos Aires when he was near to 50 years old. He also start to participate in different Art Fairs such as Expotrastienda Buenos Aires, Red Dot Fair and Latin America Art Fair both in Miami and Espacio in San Isidro, Buenos Aires. He has shown his geometrical works in a number of Argentinian galleries as well as several spaces in Florida.
Courtesy of the Artist and Grace Bayala
Works Available for Purchase