Hometown
Gottingen, West Germany
Lives and Works
Berlin, Germany
Permanent Collection
Wadsworth Antheneum, Hartford, CT
Tate Gallery, Millbank, London
Frankfurt Moderne Kunst, Frankfurt, Germany
Hamberger Kunsthalle, Humburg, Germany
Kunsthalle Brehmann, Breman, Germany
Kunstmuseum Wolfsburg, Wolfsburg, Germany
Whitney Museum of American Art, New York, NY
Des Moines Art Museum, Des Moines, IA
Kunsthalle Zurich, Zurich, Switzerland
Musée d'Art Contemporian, Marseilles, France
Dallas Art Museum, Dallas, TX
Representing Galleries
Lisson Gallery, London, England

Christian Jankowski works across video, installation, photography, and the mass media formats of television and cinema. His practice is largely rooted in performance and evolves out of a collaborative process. Bestowing creative responsibility onto unsuspecting participants, he engages his collaborators as "co-authors" of his work as they perform everyday gestures. With a subtle sense of humor pervading his work, Jankowski explores the boundaries between art and commerce, challenging the notion of the transformative power of artistic creation as it seeps into popular culture. Known for his critiques of contemporary art production, his work engages both the social and the aesthetic.

Christian Jankowski gained international recognition for his work Telemistica, 48th Venice Biennale in 1999. He has exhibited widely in the United States and abroad, including exhibitions at the Kunstmuseum Stuttgart, the Neue Nationalgalerie in Berlin, and The Kitchen in New York. He was included in the 2002 Whitney Biennial and Performa 07.

There are currently no works by this artist.
Follow
Christian Jankowski
to get alerts when new works are added!
Articles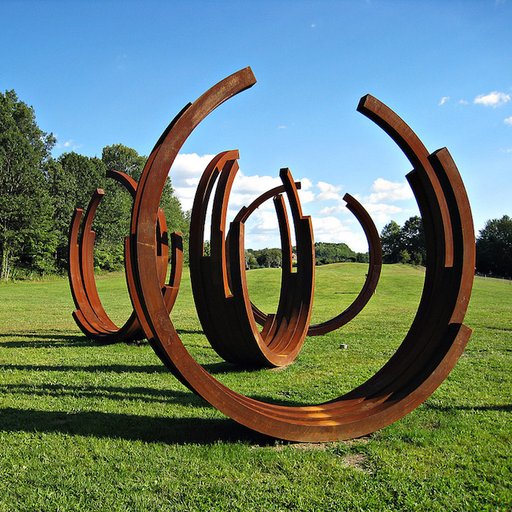 6 Hudson Valley Art Destinations You Don't Know