Nestled a short day trip from the world gallery epicenter of Chelsea, the Hudson Valley is a rustic wonderland that over the past few decades has given rise to a range of world-class art destinations. Often, these venues commingle the region's lyrical natural setting with impressive contemporary works. Several are widely known: Dia Beacon is a shrine to minimal and conceptual art, Storm King hosts a panoply of outdoor sculptures, and the Hessel Museum at Bard has become a reliable site for envelope-pushing shows and coolhunting curation.
But there are other art sites, a bit off the beaten path, that can prove equally memorable for traveling art lovers. Here are six Hudson Valley highlights to check out this summer. 
WAVE FARM
Acra, New York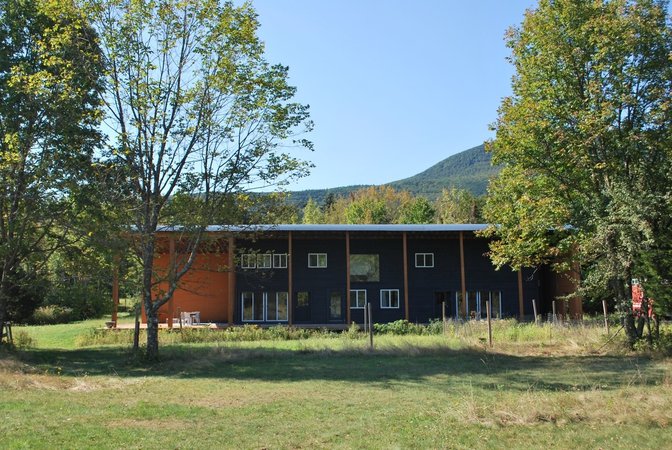 Not to be confused with Maya Lin's far more famous Wave Field at Storm King, Wave Farm is a nonprofit organization devoted to the advancement of transmission art, aka "the creative and community use of media and the airwaves." Occupying a bucolic 30-acre site that includes an installation park and residency center, it was founded in 2005 by the husband-and-wife sound artists Galen Joseph-Hunter and Tom Roe (aka DJ Dizzy) as the outgrowth of the Williamsburg-based free103point9 microcasting collective. Past programming has included "tune-ins," where visitors are invited to listen to different radio stations through headphones in a completely silent environment, and setting up a "Catskill Studio" broadcasting station made out of cardboard.
Artists who have had residencies at Wave Farm include the collective Japanther, which built a recording booth in the most secluded reaches of the property, and Jeff Feddersen, who worked with Eyebeam to create Earthspeaker, a sculpture containing a solar-powered recording device that played back the day's nature sounds at night. An impressive number of distinguished artists have passed through the residency program, such as VALIE EXPORT, Christian Jankowski, Stephen Vitiello, Robert Whitman, Rikrit Tiravanija, Alison Knowles, Seth Price, and Cammisa Buerhaus. 
'T' SPACE RHINEBECK
Rhinebeck, New York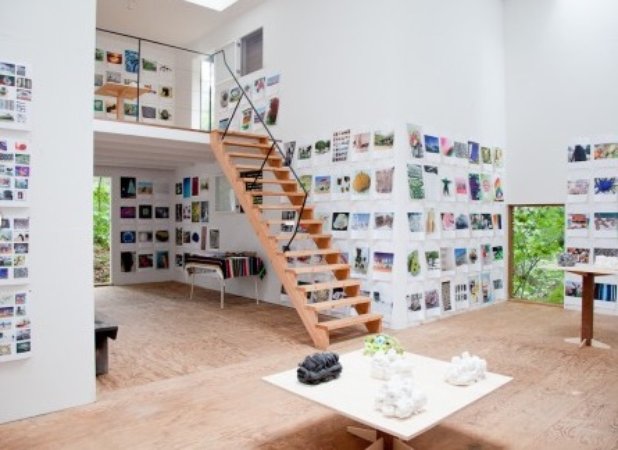 In 2010 the celebrated architect Steven Holl built a small bi-level structure dedicated to contemporary art on his wooded property in Dutchess County, enclosing it in a skein of cedar slats and opening it to the elements via a series of skylights. As an artist himself (he's famous for his watercolors) and the brother of a painter, Holl is sensitive to the fact that art often needs space to breathe; the shows he and his curator Susan Wides have presented are distinguished by their meditative calm.
They're also notable for the incredible caliber of artists that Holl has managed to lure to his neck of the woods: Ai Weiwei, Martin Puryear, Terry Winters, Carolee Schneemann, Polly Apfelbaum, Richard Artschwager, Allison Schotz, and, most recently, Oscar Tuazon have had shows there. The openings, as a result, are festive affairs—"imagine Gertrude Stein inviting her friends over to see her collection in the context of a picnic on the grass," in the words of the art historian Barbara Rose. They are accompanied by music and readings, with the winner of 'T' Space's third annual poetry award, Mei-mei Berssenbrugge (who happens to be married to Richard Tuttle), giving a recital in September.
HENRY
Hudson, New York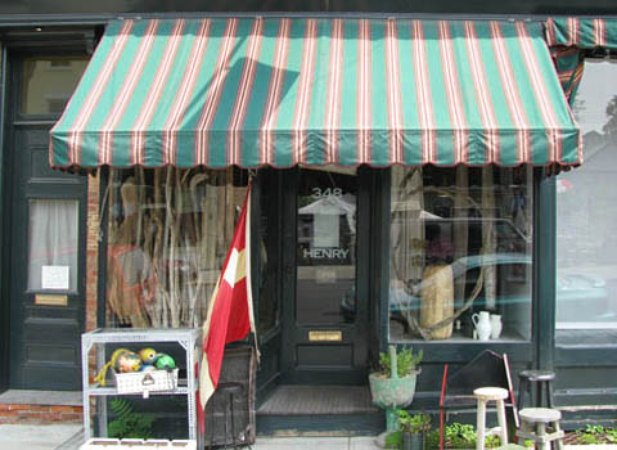 Long a hot spot for weekending antiquers, the town of Hudson has over the past decade emerged as an unlikely art destination—one that's defined by the out-of-place hipness of Joel Mesler and Zach Feuer's Retrospective gallery and the witchy doings of the Marina Abramovic Institute, whose namesake artist lives in a hexagram-shaped house nearby. NADA even held two fairs out there, and may return for a third. But the most unusual art attraction, nestled inconspicuously amid this hubbub, might be the cleverly named store Henry. (Henry, Hudson, get it?)
Founded by the artist Nancy Shaver, who specializes in creating sculptures out of homespun found objects, the store is a through-the-looking-glass proposition: filled with the same genre of bibs and bobs that make up Shaver's art, the shop is a sort of found-object emporium—begging the question of whether it is an antiques store, and art gallery, or both. Shaver encourages this uncertainty, stating (in language that somewhat recalls Sol LeWitt's "Sentences on Contemporary Art"), that "objects at Henry are specifically chosen for their visual qualities, color, shape, form, texture…. All are singular and chosen for decorative purposes, with the belief that almost anything can be decorative in a specific setting. Decoration and/or art are not exclusive." Objects from here were even shown at Feature Gallery in 2007—which was run by a dealer who went by a single name, Hudson—so the recursions presented by this little store approach the infinite. Now that's art.
THE SCHOOL
Kinderhook, New York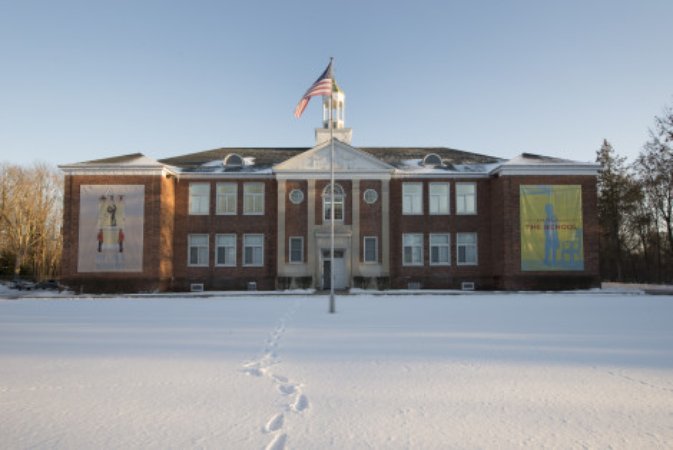 Now in its second year, the sprawling exhibition space known as the School is proof positive of the opportunities that the depressed real estate of rural New York holds for enterprising art projects. Just think: for a fraction of the costs of his two Chelsea galleries, the dealer Jack Shainman was able to buy an entire schoolhouse in Kinderhook (half a million was the reported sum) and convert it into a museum-like setting.
His program, which includes many artists from Africa and black artists from the U.S., adds some welcome diversity to culture upstate. This year, Shainman, who has a home in Columbia County, has given over the School's entire 30,000-square-foot space to El Anatsui, the Ghanaian winner of this year's Golden Lion for Lifetime Achievement, for a fulsome retrospective of his 50-year career (open through September 26). When going up to see this new art landmark, which is a three-hour drive north of Manhattan, be sure to remember that it's only open from 11 a.m. to 5 p.m. on Saturdays.
OPUS 40
Saugerties, New York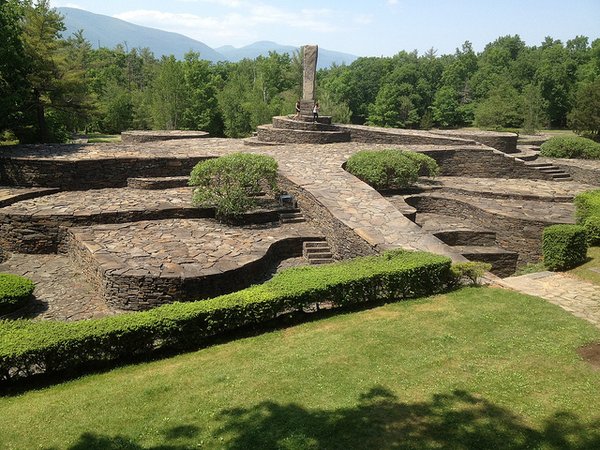 Have you heard of Opus 40? No? Well, you should have. Brendan Gill, whom some of us may treasure as the author of Here at the New Yorker, wrote that, "Opus 40 is the greatest earthwork sculpture I have ever seen…  a cousin of Stonehenge and the long since vanished Hanging Gardens of Babylon." Initiated in 1938 when the artist and Bard art professor Harvey Fite bought a 12-acre plot of land in Saugerties, the epic piece of land art consists of thousands of tons of local bluestone that Fife quarried himself and arranged into an intricate, maze-like environment.
Unbelievably, Fife—who learned about masonry while restoring Mayan sculpture on an archeological dig in Honduras—insisted on exclusively employing ancient dry-stone building techniques while building his masterwork, drawing on mechanics devised by the Egyptians when he wasn't simply using his hands. The process ended only with at his death in 1976, at which time the Mesoamerican-inspired earthwork had far outgrown its original use—as a plinth for other freestanding sculptures—and become a giant, six-and-a-half-acre sculpture in its own right. In tribute to Fife's low-tech approach, the grounds today contain a Quarryman's Museum devoted to showcasing the primitive tools and methods used to create Opus 40.
OMI INTERNATIONAL ARTS CENTER
Ghent, New York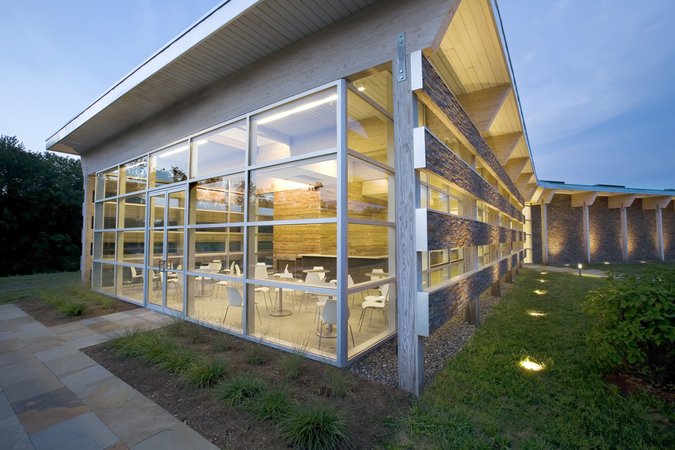 Founded in 1992 by the bow-tie-sporting New York real estate magnate Francis Greenburger, the Omi International Arts Center is a surprisingly well-kept secret given its impressive scale: occupying a total of 300 acres in Ghent, the nonprofit institution features an exhibition space, a 60-acre sculpture park, and a two-story barn that has been converted into state-of-the-art studio spaces. Artworks dotting the expansive landscape include a Lawrence Weiner text piece (reading "AS FAR AS THE EYE CAN SEE") that graces the main building's façade, plus more than 80 sculptures by Richard Nonas, Beverly Pepper, Ronald Bladen, Tony Cragg, Robert Grovsenor, Elizabeth Murray, and others.
Directed by former Chelsea art dealer Bill Maynes, the Omi comes alive in the summer when it presents a curated group show—this year's, "The Crayon Miscellany," is up through the end of September—and opens its doors to a monthlong residency program (in July). The alumni list is impressive, including Inka Essenhigh, LaToya Ruby Frazier, Tania Bruguera, Basim Magdy, Cecily Brown, and Hank Willis Thomas.