Hunting for hot fun in the summertime? Look no further than the always-lively summer group shows that have begun sweeping through the city, filling galleries across New York with quirky displays of art—often by younger artists—curated by special guests invited in by the galleries (or, sometimes, the gallery's junior staff, since everyone else is away on vacation). Here are a few of the most exciting shows to check out.
"To Do as One Would" at David Zwirner, W. 19th Street, through July 25

David Zwirner has handed the curatorial reigns over to a trio of junior gallery staff this summer for this frolicksome group show. Titled after a one of the cornerstone principles of utilitarianism as set out by British philosopher John Stuart Mill ("To do as one would be done by, and to love one's neighbour as oneself, constitute the ideal perfection of utilitarian morality"), this show includes works made from primarily industrial or commercial materials. The conceit is clearly expressed by Ann Greene Kelly's rebar-and-concrete sculptures, but also finds some conceptual twists in Zak Kitnick's acrylic boxes printed with graphics from the sides of food appliance packages.
Louise Lawler's "No Drones " at Metro Pictures, W. 24nd Street, through July 25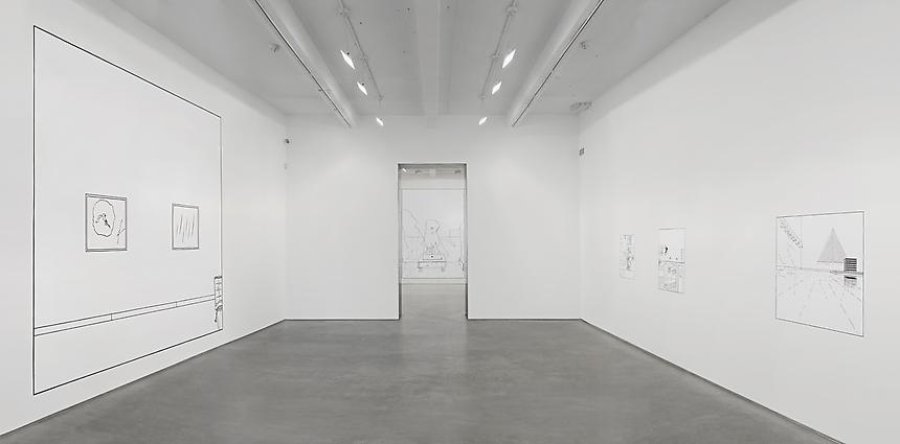 A member of the Pictures Generation, the group of artists including Cindy Sherman and Richard Prince that spearheaded the artistic re-use of commercial images in the 1980s, Louise Lawler is known for taking photographs of other artists' work hung in national museums, private collections, auction houses, and even storage. In this show, Lawler takes her brand of appropriation one step further, tracing black-and-white outlines of her past photographs, printing them onto vinyl, and then mounting them directly on the gallery's white-washed walls. It's exactly the kind of conceptually-driven show that you'll only see during the summer months, when the Chelsea galleries are less beholden to showing easily sellable works.
"Don't Look Now" at Zach Feuer, W. 22nd Street, through July 26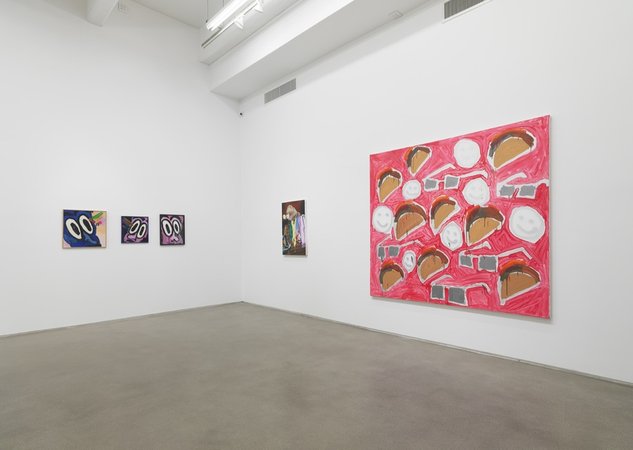 Organized by Jesse Greenberg and MacGregor Harp of the "Donut District"-affiliated gallery 247365, "Don't Look Now" features up-and-coming artists like Joshua Abelow, Ann Craven, Nicole Eisenman, and Ted Gahl. (For those who are unfamiliar, the Donut District is a two-block section of artist-run galleries in Dumbo, named for the off-ramp Dunkin Donuts across the street.) Transplanted from Dumbo to Chelsea for the summer, 247365 presents a show that abandons abstraction and, counterintuitively, explores the reemergence of classical themes–landscape, still life, and portraiture—in painting. 
"A Machinery for Living" at Petzel Gallery, W. 18th Street, through August 8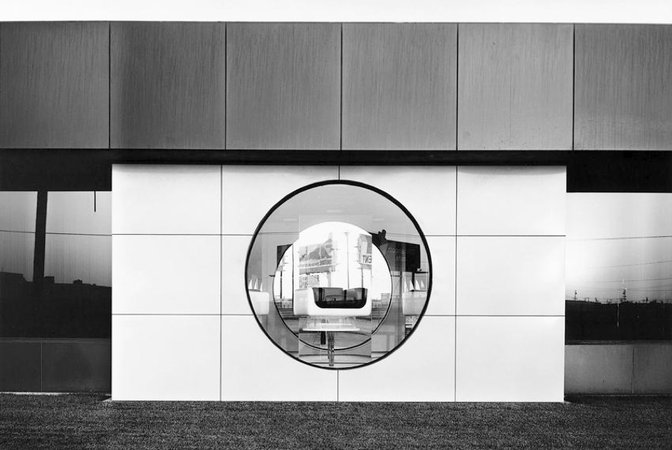 This group exhibition, organized by Walead Beshty, aims to uncover the fundamental systems that are invisible in everyday life, using works by artists like Franz West, Liam Gillick, Claire Fontaine, and Dan Flavin to question how one looks at quotidian objects and images. Despite its serious aesthetic aspirations, there's also a touch of tongue-in-cheek humor here: the gallery owner's desk, taken from his office, has been placed in the gallery as part of the show. (Some might recognize a historical reference here: the late conceptualist Michael Asher did something similar in his famous 1974 show at Los Angeles's Claire Copley Gallery.)
"Another Look at Detroit: Parts 1 and 2" at Marianne Boesky Gallery, W. 24th Street, and Marlborough Chelsea, W. 25th Street, through August 8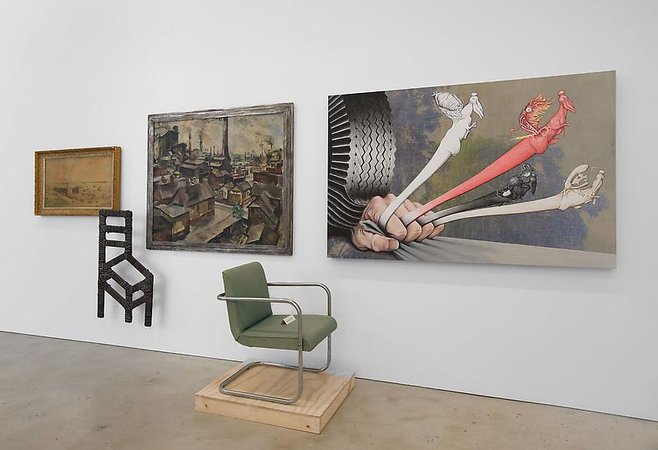 Art-world power-hitter Todd Levin curated this sprawling ode to the city where he was born and raised, with such objects culled from Detroit institutions as historical portraits, industrial design, fashion, music, and works of contemporary art. From Diego Rivera to Mike Kelley, the artists and designers here together chart the dynamic history of the city from its birth in 1701 to its boom in the 19th century as a trade capital to General Motors's bankruptcy in 2013, all the while avoiding cliché tropes of decay and destruction. Levin seems to propose that this is the story of the phoenix: from the ashes of capitalist industry rises the new spirit of art-making. 
"Displayed" at Anton Kern, W. 20th Street, through August 22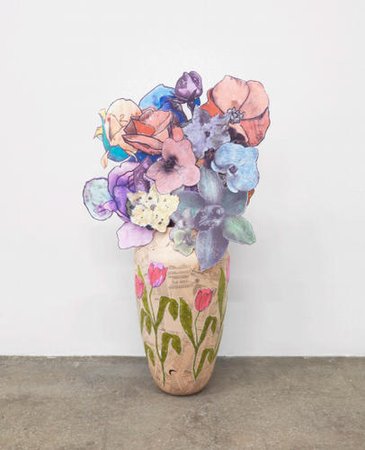 Archives are all the rage in contemporary art these days—and now at Anton Kern, White Columns director Matthew Higgs has curated this playful and unexpected group show with works ranging from B. Wurtz's modest sculptures to Carissa Rodriguez's Ikebana arrangements that explore the different ways artworks are displayed and presented today. At the center of the show is the work of artist Nancy Shaver, whose readymade art displayed in an antique store in Hudson, New York, confuse high and low, craft and fine art.

Rico Gatson's "When She Speaks" at Studio 10, Bushwick, through July 20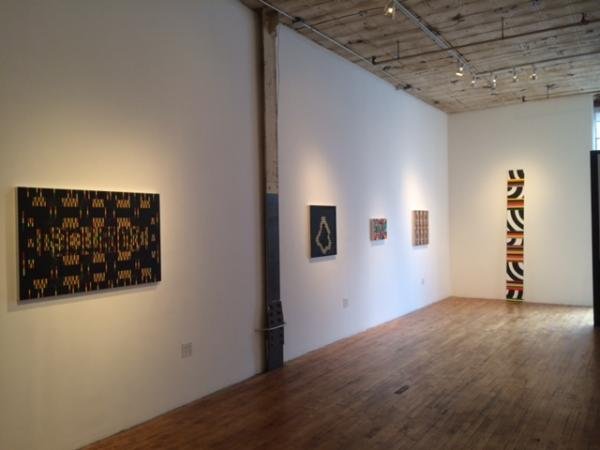 In his newest single channel video installation, Gatson uses original footage of a Black Panther rally on the day of the funeral of slain member Bobby Hutton, interrupting the film with with blank pauses and overlaying the clip with colorful forms to create a kaleidoscopic effect. The sculptures and paintings on view are similarly splashy, marrying minimalist influences with colors and patterns that mimic traditional African textiles. This exhibition, well worth the trek out to Bushwick, arrives just in time for the 50 year anniversary of the Civil Rights Act of 1964 on July 2nd.  
BFFA3AE's "DTR" at 47 Canal, Lower East Side, through August 3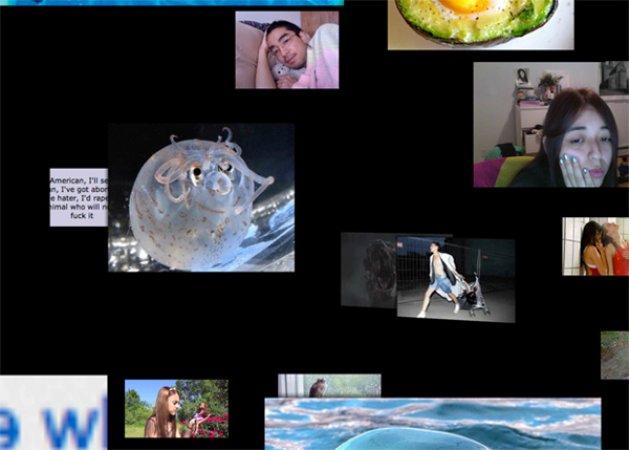 Hot off the heels of their appearance in curator Christopher Lew's "Taster's Choice" at MoMA PS1, the collective BFFA3AE ("Best Friends Forever And 3ver And Ever") are down a member but up a show this summer at 47 Canal. The 20-something duo Daniel Chew and Micaela Durand, who met studying film at NYU, have been grabbing headlines for their humorous meta-net art and recently released e-book Ad Book. With their new show, they're making a foray into real-life sculpture and installation. The two millennials happen to be real-life roommates, a relationship they explore in their new show "DTR" (Define the Relationship).  Start with their hodgepodge Internet-inspired archive in the back office, where the film they showed at MoMA PS1 is looping on an iPhone screen. 
Marcel Duchamp at Gagosian Madison Avenue, through August 8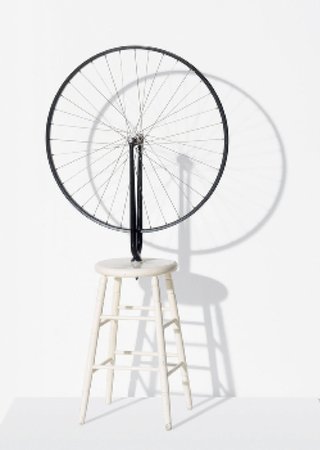 This summer, Gagosian's Madison Avenue gallery is dedicated to the series of celebrated "readymade" sculptures that Marcel Duchamp premiered 50 years ago in the same space. These works illustrate Duchamp's maxim that the artist's choice—and, perhaps more importantly, attitude—is the essential factor in the creation of a work of art. That notion is here realized in a concatenation of such utilitarian objects as a shovel, a bicycle wheel, and a bottle rack. These current incarnations of Duchamp's original works are limited editions that were produced in 1964 by Milanese publisher Arturo Schwarz, after most of Duchamp's originals had been lost or destroyed. In that way, the show is also an interesting lesson in the politics of the art market and its ability to incorporate even the most iconoclastic artwork.
"The Photographic Object: 1970" at Hauser and Wirth, E. 69th Street, through July 25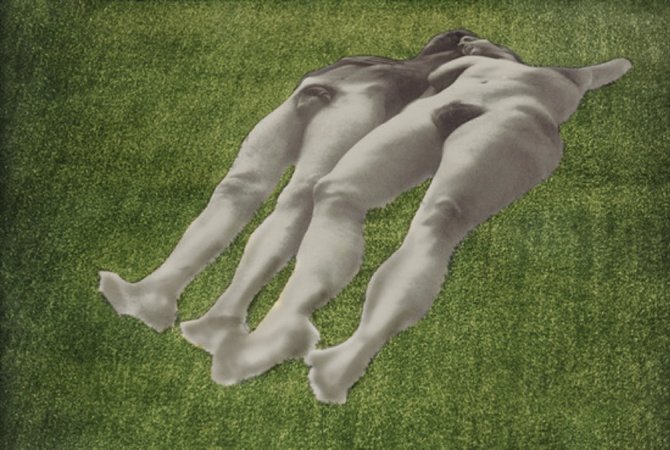 This group show includes 19 of the original artists who participated in the Museum of Modern Art's exhibition "The Photographic Object." When that show premiered in 1970, it was considered a quirky outlier in its consideration of the myriad ways that photography and sculpture intersect in contemporary art. Nowadays, however, when digital technology and photography on social media has raised all kinds of questions about the object status of a photograph and its ambivalent relationship to reality, its an investigation that deserves some renewed interest. The undisputed centerpiece of this show is Ellen Brooks's Untitled (Lawn Couple) (1970), a sculpted, photo-printed linen sculpture of a sunbathing couple placed on a layer of astroturf under the gallery's skylight, where visitors are welcome to lie down next to the sunbathers and enjoy the summer sun.