In the upmarket cultural hub of Milan, the fashion and art worlds converge into a single, elegant scene. The city's longstanding fashion industry, with its well-organized districts and packed event calendar, influences the galleries' close, clubby network structure and sets an up-to-date, glamorous and posh standard for their programs. On the occasion of Miart 2015, Artspace picks nine of the most exciting established and emergent galleries to visit in Milan.
MASSIMO DE CARLO
Massimo De Carlo was a pioneer in the post-industrial area of Lambrate (in the Northeastern part of the city), transforming the district in the early 2000s, and is now one of the most established galleries in Milan. The roster is heavy on internationally acclaimed stars such as Maurizio Cattelan (who famously once duct-taped the dealer to his gallery wall), Chris Burden, Elmgreen & Dragset, and Andra Ursuta. Recently, the program has embraced postwar artists such as Enrico Castellani, Lucio Fontana, and Piero Manzoni. In 2012, the gallery expanded into a three-floor townhouse in the posh area of Mayfair in central London, thus confirming its affluent and international clientele.
LISSON GALLERY
Art dealer Nicholas Logsdail is among the most trusted names in contemporary art, mounting high-quality exhibitions with an intriguing roster of museum-sanctioned artists that includes Cory Arcangel, Ai Weiwei, and Ryan Gander. The Italian branch of Lisson Gallery is the result long, stable relationships with Italian collectors and an equally upscale clientele from neighboring Switzerland, Austria, and Germany. It opened in 2011 in the unexpected area of Santa Maria delle Grazie, close to the famous Sforzesco Castle but far from the city's artier districts, in an early 19th-century building facing the famous Casa Atellani (which housed Leonardo da Vinci while he worked on The Last Supper).
KAUFMANN REPETTO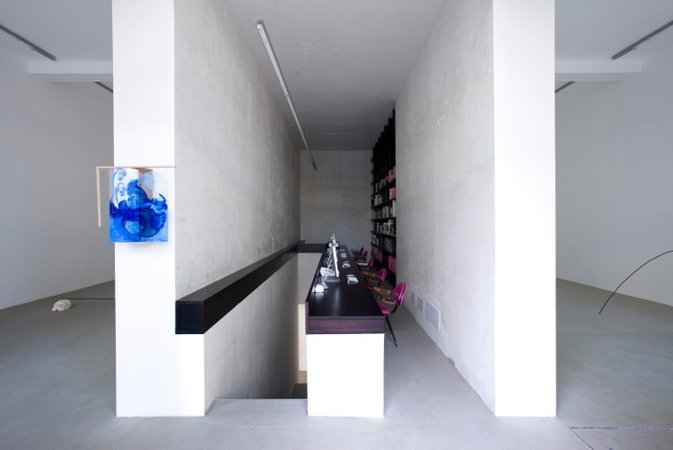 Courtesy of Kaufmann Repetto, Milan
With a decade of experience in art management under her belt, Francesca Kaufmann launched this gallery in 2000 in the elegant area of Brera (also the setting of the famous Fine Arts Academy) in a two-room space divided by an inner courtyard. The gallery later welcomed Kaufmann's sister Chiara Repetto as co-proprietor, and formally changed its name to Kaufmann Repetto in 2010 when it opened a much more glamorous location in the adjacent Moscova district. The Italian sculptor Gianni Caravaggio was the first artist represented by the gallery, which soon thereafter shifted strategy to promote artists with a wider international audience. A strong network of collectors from the United States (Chiara's husband is the New York dealer Andrew Kreps) also led the gallery to open a Chelsea branch in 2014. Recently, Kaufmann Repetto have expanded its roster to include many female mid-career artists, such as Latifa Echakhch, Thea Djordjadze, and Eva Rothschild.
LIA RUMMA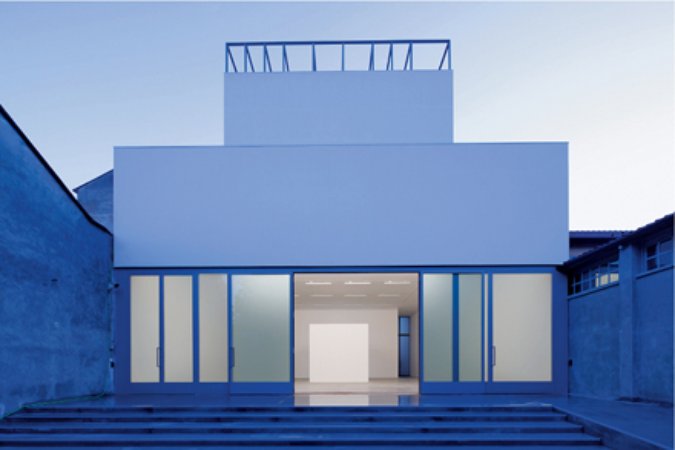 Courtesy of Lia Rumma, Milan
After 10 years or so in a tiny little space on Via Solferino, the dealer Lia Rumma moved her gallery to the attractive art-focused area of Porta Garibaldi. Her brand-new, museum-sized venue has an excellent neighbor in the legendary Fonderia Artistica Battaglia, a foundry established after World War II with the aim of revitalizing the then-endangered profession of bronze sculpting. The foundry has supported famous artists such as Arnaldo Pomodoro, Alighiero Boetti, and Francesco Arena, and currently maintains an exhibition space and a residency program. Also nearby is the contemporary art space Peep-Hole, dedicated to artists who work with storytelling, history, and pop culture. Rumma's gallery represents such Arte Povera leaders as Michelangelo Pistoletto and Gilberto Zorio as well as Conceptual artists including Marina Abramovic and Vanessa Beecroft—a selection that draws the attention of the upper crust of Italian and European collectors.
MONICA DE CARDENAS
Also in the happening area of Porta Garibaldi is Monica De Cardenas, founded by the Swiss-Italian dealer in the early 1990s. The gallery's program is twofold, promoting more established artists in the main space and young artists in a dedicated project room. Some of the established names are Marisa Merz, Pavel Pepperstein, and Barbara Probst, while young talents include Marco Basta, Lupo Borgonovo, and Claudia Losi. Like many other Milan gallery owners with a clientele from Northern Italy, De Cardenas also has opened branches in Switzerland so as to facilitate relationships with the ultra-rich collectors who divide their time between Milan, Zuoz (close to the very rich posh winter town of St. Moritz), and Lugano. Accordingly, her roster also boasts a selection of Swiss artists such as Xerxes Ach, Markus Raetz, and Christine Streuli.
ZERO
Zero is a research-based gallery with a reputation for curated special projects and shows by cutting-edge artists. It was established by the tastemaker Paolo Zani, who is a member of the commission that selects galleries for the "Established"and "Object" sections of Miart. After a challenging startup period and numerous changes of location, Zero settled in the area of Porta Venezia close to other galleries such as Gio Marconi, Studio Guenzani, and Raffaella Cortese. It has supported the Italians Micol Assaël, Yuri Ancarani, and Giorgio Andreotta Calò, as well as artists from abroad including Neïl Beloufa, Hans Schabus, and Victor Man. With its international program and wide range of prices (from a few hundred euros for prints and drawings up to hundreds of thousands for large installations), Zero caters to younger, more adventurous collectors.
BRAND NEW GALLERY
Whereas Milan's commercial art scene seems to promote both international and local artists, Brand New Gallery's buzzy founding directors Chiara Badinella and Fabrizio Affronti have opted to exclusively support artists from outside Italy. Their program combines risk-taking with safety; many of their artists are novelties in the Italian context but are well known internationally, and most of them concentrate on the market-tested medium of painting. Names on the roster include Shinique Smith, Joshua Abelow, Josh Reames, Kasper Sonne, and Ryan Conrad Sawyer.
VAVA & GASCONADE
Vava and Gasconade occupy a two-in-one space located in the heart of Porta Venezia. Vava, a private commercial gallery founded by Federico Vavassori, shares the ground floor of an old early-20th-century building with the nonprofit Gasconade. Whereas Vava mainly collaborates with New York-based artists such as Josh Tonsfeldt, Charles Mayton, and Matteo Callegari, Gasconade focuses on Italian Millennials (mainly Milan-based artists born between 1981 and 1990.) Some of better-known names in this group are Beatrice Marchi, Diego Marcon, and Riccardo Beretta. Accordingly, the clientele is young and the atmosphere is trendy and hipsterish.
BEATTRICKS
This gallery opened in late 2014 and its personality and program are still evolving, but it looks like a promising newcomer to the Milan scene. Thus far, it has hosted at least two group exhibitions organized in collaboration with curatorial collectives and artists who are fixtures of Milan contemporary art life (such as Santo Tolone, Alek O., Max Ruf, and Alessandro Agudio.) Beatrice Ghiglione, from whom the gallery draws the name BeatTricks, is a relatively young dealer—she's in her early thirties—but has a strong network of affluent young collectors who are mainly from the city. (Rumor has it that many of them come from her father's wealthy group of friends and colleagues.)
Looking for places to stay while visiting Milan for MiArt? Visit Mr & Mrs Smith for a collection of the most stylish and unique boutique hotels across Italy.