Lives and Works
Brooklyn, NY
Education
Savannah College of Art & Design, Savannah, GA
Miami Dade Community College, FL
Permanent Collection
The British Museum, London
The Albright-Knox Art Gallery, Buffalo, New York,
POLA Museum of Art, Hakone, Japan
Representing Galleries
Bryce Wolkowitz Gallery, New York, NY
José Parlá has received critical acclaim for his works, which lie at the boundary between abstraction and calligraphy. Composed from layers of paint, gestural drawing and found ephemera, his work evokes the histories of urban environments. Parlá is a documentarian of city life. Using the backdrop of world cities, he re-makes in paint what can appear to be photorealist fragments of what he sees in the chaos and rush of the metropolis. His paintings reflect the accumulated memories and experiences, the walls that show a place that was, but no longer is—built over, renewed in some other configuration. Parlá paints revelations—transcriptions of the process—proof of the history of our neighborhoods. Parlá's work shows that words, signs, and marks come to mean more; over time, in this symphony of diversity, both incongruous and in harmony, that surrounds our contemporary life. His practice originated in graffiti's experimental and collaborative approaches during the eighties. These markings expose his drive to say or divulge the passing of time, in the moment.
Parlá's solo exhibitions have taken place in New York City at Bryce Wolkowittz, New York, Yuka Tsuruno Gallery, Tokyo and Haunch of Venison, London. In 2012, the 11th Havana Biennial selected the Wrinkles of the City: Havana, Cuba project, which was completed in the same year for a vertically integrated collaboration between Parlá and French artist JR, and exhibited in 2013 at Bryce Wolkowitz Gallery in New York City. Parlá and JR co-directed a documentary by the same title that was awarded the Grand Prize for Documentary Short and Best U.S. Premiere Documentary Short in 2013 at The Heartland Film Festival, Indianapolis, IN.
Courtesy of the Artist
Works Available for Purchase
Articles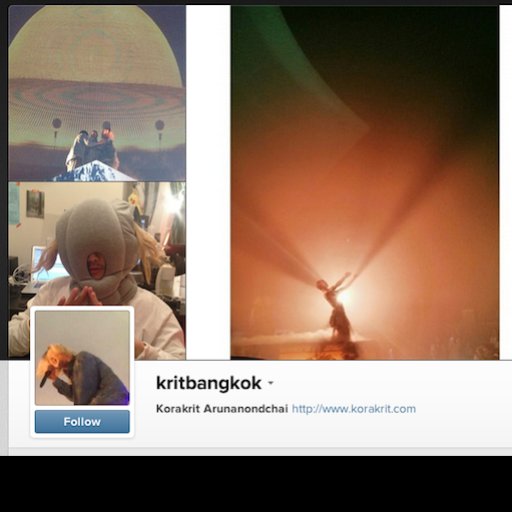 The Most Compelling Artists to Follow on Instagram