Lives and Works
East Hampton, NY
Education
Master Workshop of Fine Arts, Southampton, NY, 1988
BFA, Tufts University, Medford, MA, 1979
Diploma School of the Museum of Fine Arts, Boston, MA, 1979
Permanent Collection
Guild Hall Museum, East Hampton, NY
Museum of Fine Arts, Houston, TX
Chanel USA, New York, NY
Denver Art Museum, Denver, CO
Peter Dayton emerged on the art scene in the early 1990s and is best known for his flower collages and witty surfboard paintings. He uses the language of Pop art to reference commodity culture, appropriating images and stripping them of their meaning: "I see them as color, shape, pattern," says Dayton. Commenting on their artifice and exploiting the way commercial images remove subjects from the realm of reality, Dayton's flowers act as a vessel for his exploration of style.

For Dayton, careers in art and music have always overlapped. During his studies at the School of the Museum of Fine Arts in Boston he became the lead singer in the band La Peste. Deeply influenced by the punk rock scene, Dayton soon left for France, where he established his own New Wave band, landed a record deal, performed with the Cars, and became a lip-synch singer on French TV.

Returning to the U.S. in 1989, Dayton returned to art-making, welcoming the more leisurely lifestyle of studio production. Reminiscing on his punk rock days, Dayton notes that "We did cutout lettering, ransom-note style, like the Sex Pistols," referencing how his artistic background continued to influence his music. Indeed, much like his music, his floral collages are bright, bold, and loud.
Dayton has been exhibited widely across the US with solo exhibitions at Salon 94, Glenn Horowitz, The Baldwin in Aspen and Devin Borden Hiram Butler in Houston. His work has been written up by The New York Times, Vanity Fair, Elle Decor and The New Yorker.
Works Available for Purchase
Articles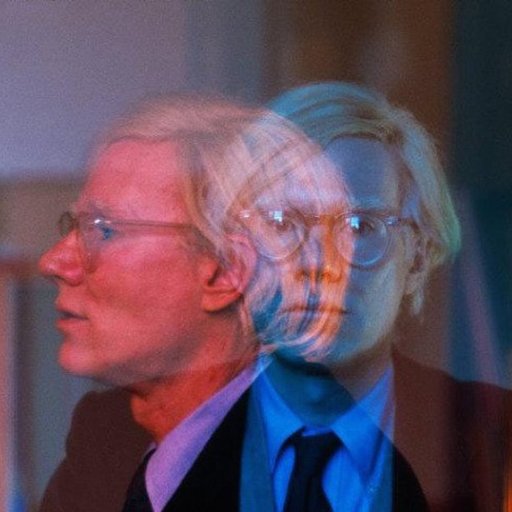 If You Like Warhol, You'll Love These 5 Artists