Arguably the most influential artist since Marcel Duchamp , Pop artist Andy Warhol revolutionized modern art by using reproductions of common, commercially available images from advertising and the celebrity press, and by presenting art as one commodity among many. But Warhol isn't the only artist whose arresting imagery has informed our understanding of art in the age of ubiquitous advertising, celebrity fetishism, and mass production. Here are five artists who share Warhol's penchant for punchy graphics, bold colors, and the aesthetics of commercial culture.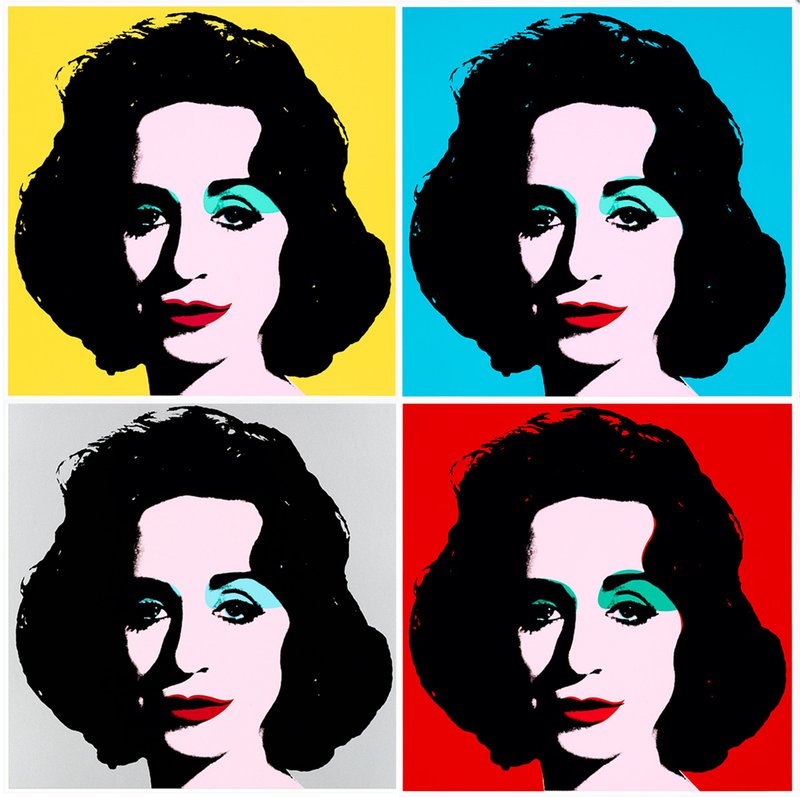 Variations of Deborah Kass's Deb , available for $1,800 on Artspace
Deborah Kass is well-known for appropriating the signature styles and techniques of canonized male artists, critiquing men's historically dominant position in the art world (or most recently, Donald Trump's position in politics.) In The Jewish Jackie Series , Kass painted Jewish female celebrities like Barbra Streisand in the style of Warhol's Jackie Onassis and Marilyn Monroe portraits. In the self-portrait pictured above, the subject is the Jewish female artist herself.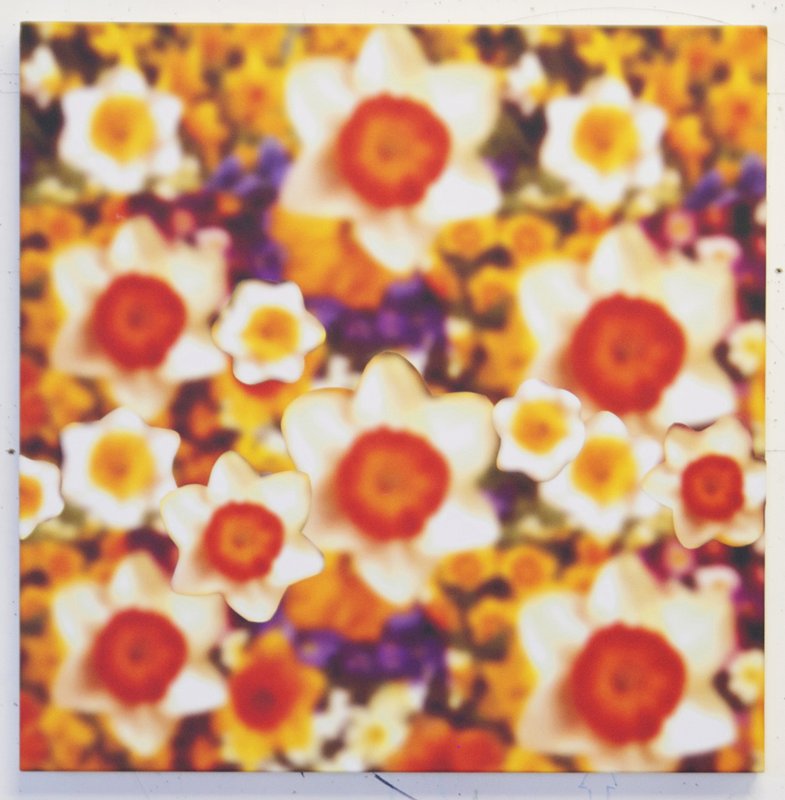 Peter Dayton's Blur #10 , available on Artspace for $8,000
Warhol fixated on flowers in the summer of 1964, when he began making square format, mixed media works based on a photograph of hibiscus blossoms the artist found in an issue of Modern Photography . (The original photographer sued Warhol after seeing his use of the image.) Peter Dayton 's bright and bold flowers use the language of Pop Art to reference commodity culture.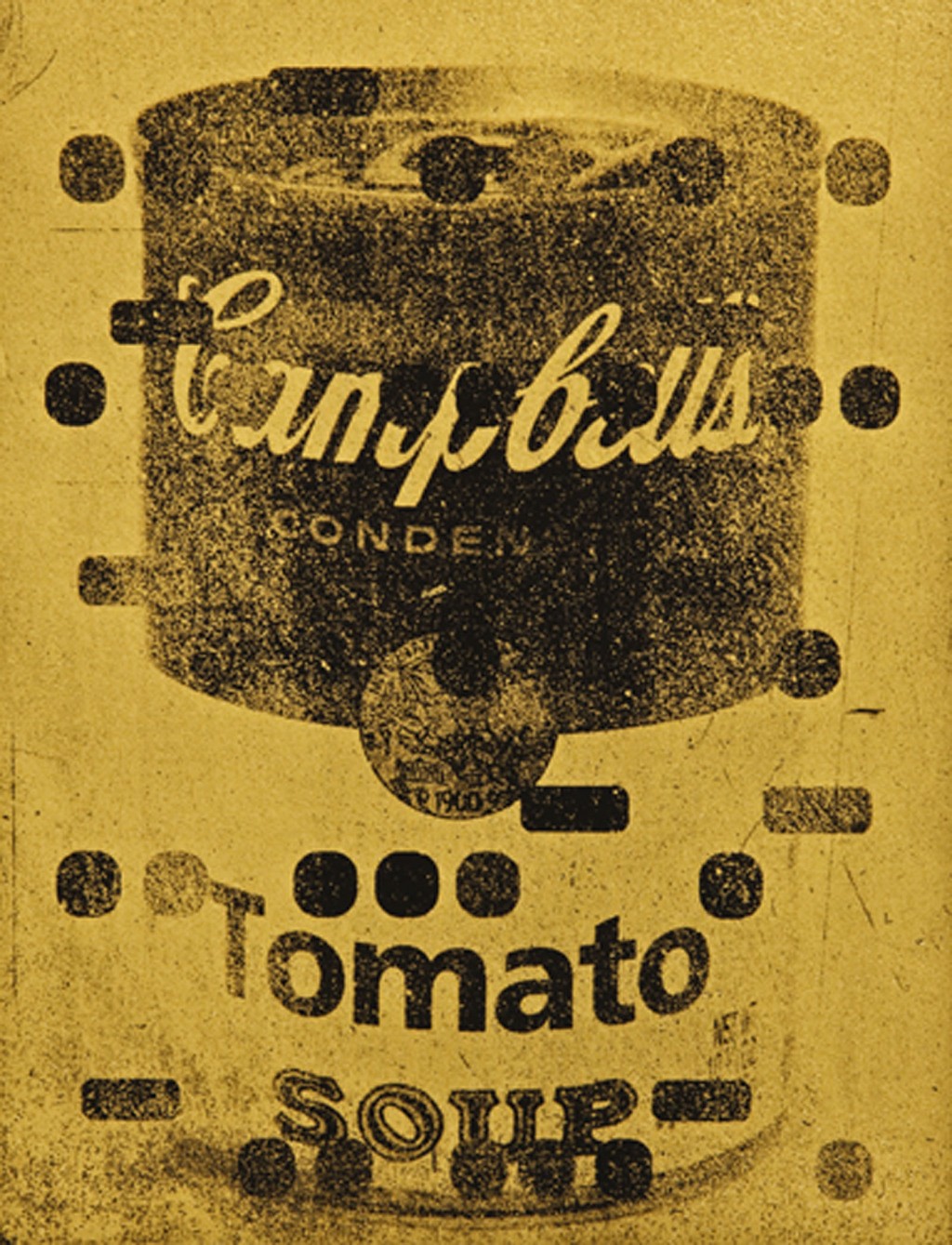 Bill Claps's It's All Derivative: Campbell's Soup in Gold, Negative is available on Artspace for $250
This work by Bill Claps is part of the artist's It's All Derivative series, which comments on the practice of appropriation in the art world by combining borrowed imagery from the past with the antiquated digital language of Morse code. In this gold foil monoprint, the Campbell's Soup can image—perhaps the most iconic of Warhol's oeuvre—is layered behind the first universal language of the digital age.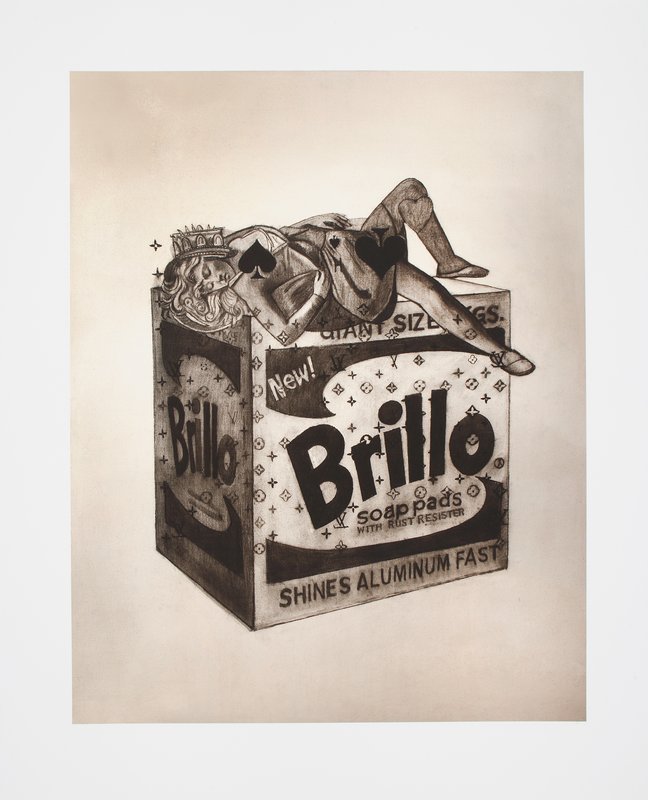 Wolfe Von Lenkiewicz's The Kingly Couch is available on Artspace for $1,200
Sourcing imagery from a range of sources—Disney characters, Louis Vuitton patterns, and the Brillo boxes famously replicated by Andy Warhol—artist Wolfe Von Lenkiewicz is fascinated with the appropriation of language and mythology. In The Kingly Couch , a post-modern fusion of historical styles, narratives, and references uses traditional drawing methods as a critical tool to examine the history of images in the Western world.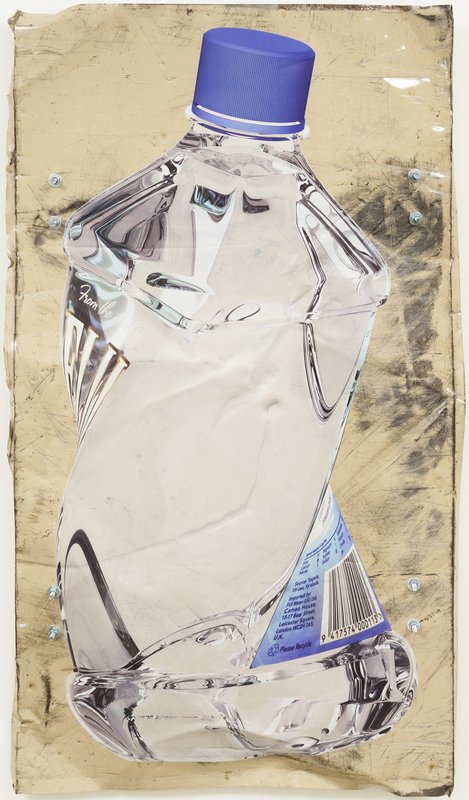 Yung Jake's Twisted Fiji Water is available on Artspace for $4,500
Gaining notoriety on the Internet in 2011 for his rap videos that conflate the cultures of hip hop, social media, and contemporary art, Yung Jake often features commercial products in his paintings and prints. Fiji water bottles, which have become a Tumblr meme, are recurring subjects in the artist's work.
For even more artists you're bound to love if you like Andy Warhol, check out the full collection here.
RELATED ARTICLES:
Appropriation Art (Or How to Steal Like an Artist)
Five of Warhol's Starriest On-Screen Portrayals, From "Death Becomes Her" to "The Simpsons"
Warhol Had a Wife? 10 Things You Didn't Know About the Pop Master
11 of Andy Warhol's Signature Series