Groundbreaking photographer Nan Goldin has produced startling and revealing documentary pictures depicting segments of American culture rarely seen or discussed since the 1970s. Her most famous series, "The Ballad of Sexual Dependency," sensitively captures her cohort of drug-taking, cross-dressing, self-destructive friends in the depressed Bowery neighborhood of Manhattan. The stark images remain as shocking today as they were when she first showed them. Here are a collection of talented artists who share Goldin's penchant for snapshot photography, colorful subjects, and emotional poignancy.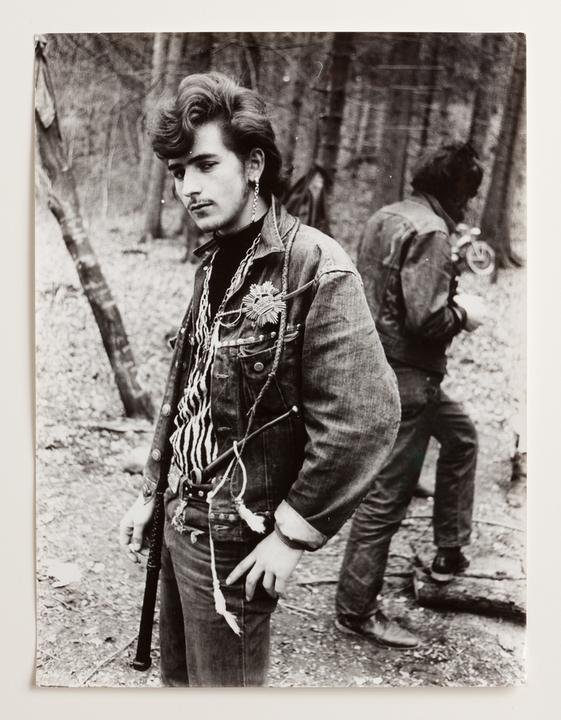 Karlheinz Weinberger's Lone Star Camp, Gossau (ZH) is available on Artspace for $950
Largely unknown during his lifetime, the Swiss photographer took extensive photographs in the 1960s of his country's Brando-worshiping biker subculture, which was elastic enough to include everyone from Nazi sympathizers to gay youths. (He often let these drifters crash at his apartment in exchange for photographing them.) His photography has been embraced recently by curators, who have shown it at the Swiss Institute and White Columns among other venues, and this affordable work seethes with the attitudinal contradictions (note the whip, military brooch, and dangly earring) of Switzerland's counterculture.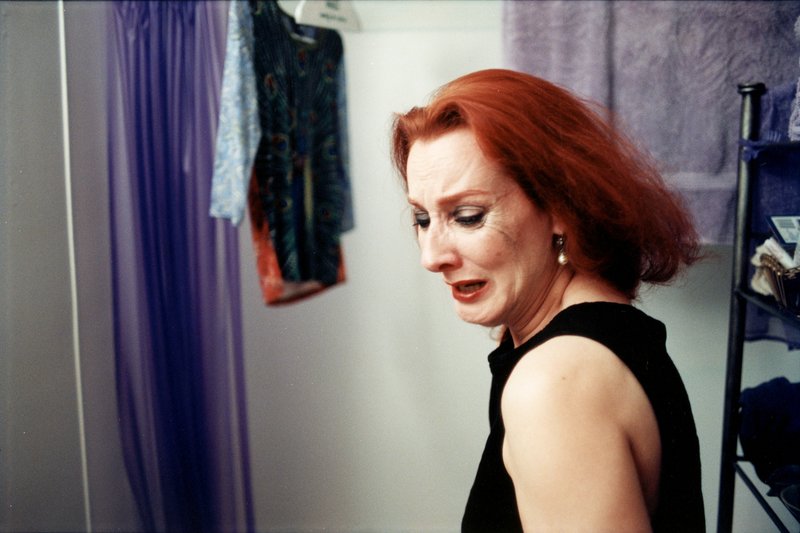 Leigh Ledare's Mom Crying is available on Artspace for $3,500
Seattle-born Leigh Ledare is among a younger generation of photographers making exciting conceptual work that mix a variety of media—in Ledare's case, text, film, performance, and photography. His images are highly personal, reflecting complex relationships between the artist and his subject. In his most well known project, Double Blind (2010/2012), the artist addresses the socio-psychological connections between himself, his former wife, and her current husband by photographing his subjects using a predefined set of parameters.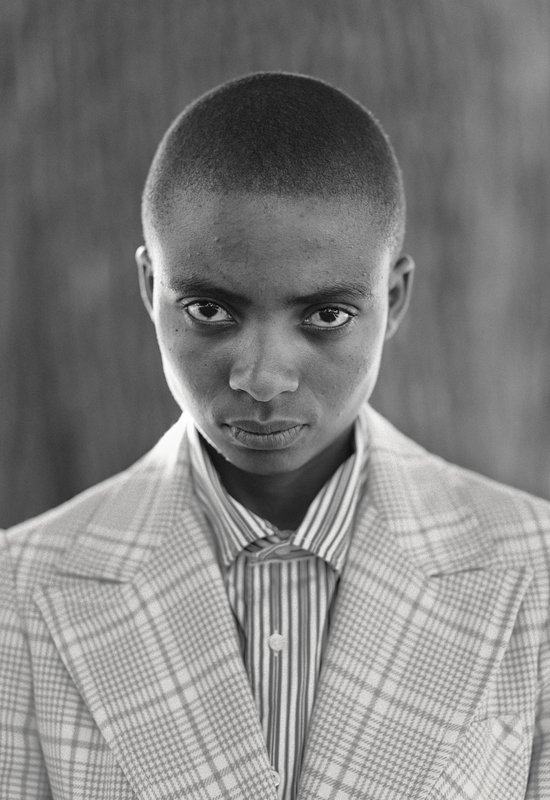 Zanele Muholi's Lerato Dumse, Syracuse, New York is available on Artspace for $1,000
South African photographer Zanele Muholi is an activist who has co-founded several forums for queer empowerment, in addition to receiving numerous awards for her work as an artist. Muholi's mission is ""to re-write a black queer and trans visual history of South Africa for the world to know of our resistance and existence at the height of hate crimes in SA and beyond." Her work, in concert with her efforts as a community organizer, is Muholi's mission manifested.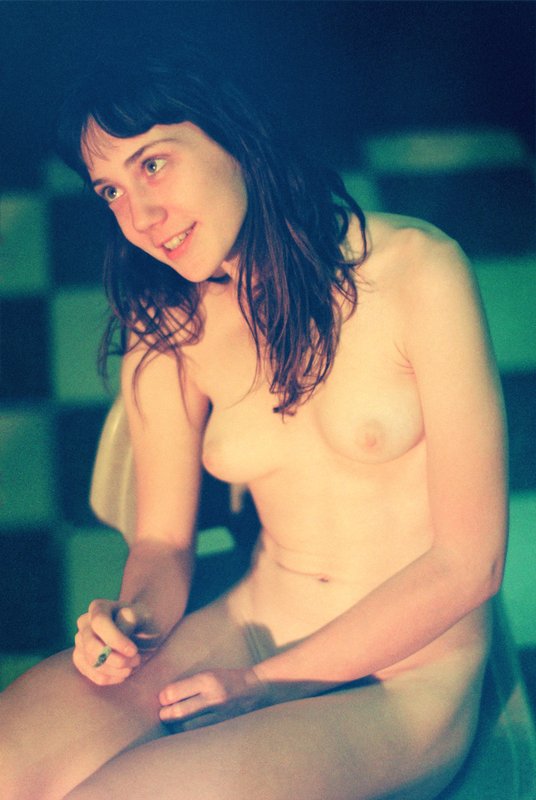 Ryan McGinley's Rebecca is available on Artspace for $6,000
Today one of America's most famous and successful photographers, showing work in museums worldwide while also collaborating with Levi's and other mammoth companies, Ryan McGinley got his start in the edgy art demimonde of '90s New York City, chronicling the antics of a milieu that included the doomed artist Dash Snow and the now-renowned Dan Colen. McGinley is drawn to communities of dewily innocent yet sexually free young people, leading them to frolic uninhibitedly in beautiful settings, both in nature and the studio (where he sets them against richly colored backdrops), and this photo of a naked girl named Rebecca smoking without any self-consciousness pulls you into his prelapsarian world.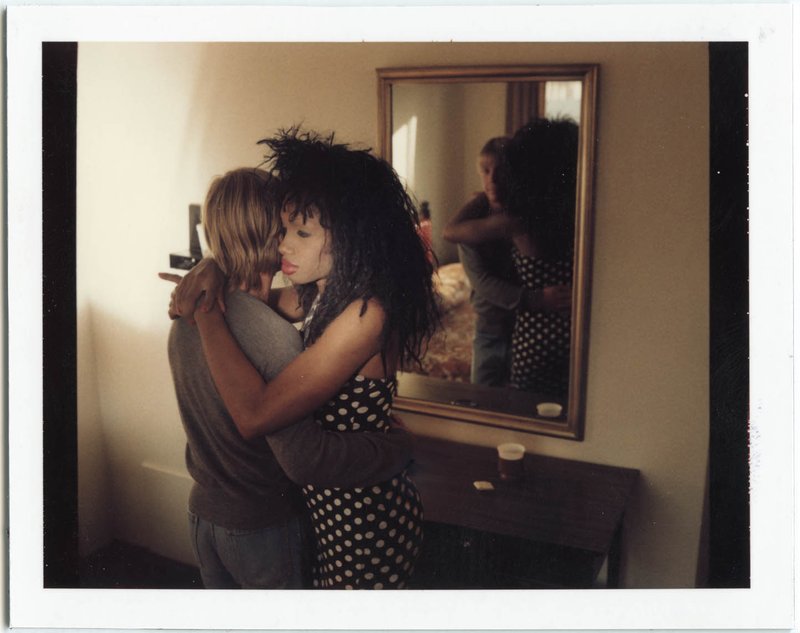 Phillip-Lorca diCorcia's Untitled is available on Artspace for $4,000
Internationally renowned Philip-Lorca diCorcia borrows strategies from a wide range of photographic styles—like fashion, commercial, and advertising—to define an approach that is entirely his own: fictionalized documentary photography. Crafting staged photographs that read as documentary, diCorcia let's his controlled shooting environments give way to spontaneity by utilizing the Polaroid format which can be very unpredictable.
For more artworks your bound to love if you like Nan Goldin, browse the complete collection here. And for a comprehensive overview on the life and career of Nan Goldin, click here.