Summer is for swimming, for romance, for weekend retreats, for ice cream, and for reading particularly breezy page-turners that can hold our attention after a Corona or two without requiring too many brain cells. Art people do all these things too! (Though maybe with fancier towels.) Luckily, some pretty great beach reads have been published in 2016, including a novel narrated by a fictional Georgia O'Keeffe, a literary tennis match between two Renaissance big shots, a mystery novel involving a suspect Velázquez painting, and a memoir by a 17-year-old resident of the Chelsea Hotel. Before heading to the Hamptons (or, if you're us, the subway commute to the Rockaways), pick up one of these nine art-themed memoirs and novels that promise to quench your thirst.
You could also read one of Phaidon's definitive artist monographs and give yourself a grounding in the great masters of the postwar era—just you probably shouldn't take it to the beach.
1. The Vanishing Velázquez by Laura Cumming
Described by the The New York Times as "extremely accomplished—a gleaming work of someone at the peak of her craft," The Vanishing Velázquez is set in 1845 and tells the story of an English bookseller whose obsession with authenticating a painting of uncertain origin becomes so all-consuming it threatens the wellbeing of his family. The protagonist's hunch—that the painting was rendered by the great Diego Velázquez and not by some unimportant artist—leads him on a tireless quest to authenticate the artwork in a time long before there were lots of museums, art historians, and auction houses to check with. This book, by Observer art critic Laura Cumming, is equal parts historical essay, mystery novel, courtroom drama, biography, and adventure story. 
2. Sudden Death by Álvaro Enrique
This work of historical fiction essentially details one long, lively game of tennis between two Renaissance big wigs. The competitors are the painter Caravaggio—who in real life (*spoiler*) killed a man over a tennis match—and the aristocratic writer Francisco de Quevedo, and the tennis ball is a wad of hair from a beheaded queen. Sudden Death is an imaginative and erudite novel by Álvaro Enrique, wherein a sporting event becomes the platform for a volley of ideas and unconventional writing. (Enrique manages to include email exchanges with an editor, 15th-century documents, and a playlet whose actors include Pope Pius IV—all in this novel set in 1599.) Sudden Death is the Mexican authors fifth novel, but is the first to be translated into English.
3. Tuesday Nights in 1980 by Molly Prentiss
Molly Prentiss's first novel begins at a New Year's eve party in the SoHo home of a fictional gallerist, whose guest list includes art stars like John Baldessari, Keith Haring, and Jean-Michel Basquiat. With a giddy nostalgia for a gritty art scene on the precipice of a huge influx of capital and market success (and cocaine, for that matter), Pentiss explores the fictional lives a dreamy young painter, a self-doubting art critic, and a naive Idahoan destined for greatness in the Big Apple. This romantic novel reads almost as if "Sex in the City" took a time-traveling field trip to the 1980s in search of art-world stardom.
4. Chasing Portraits by Elizabeth Rynecki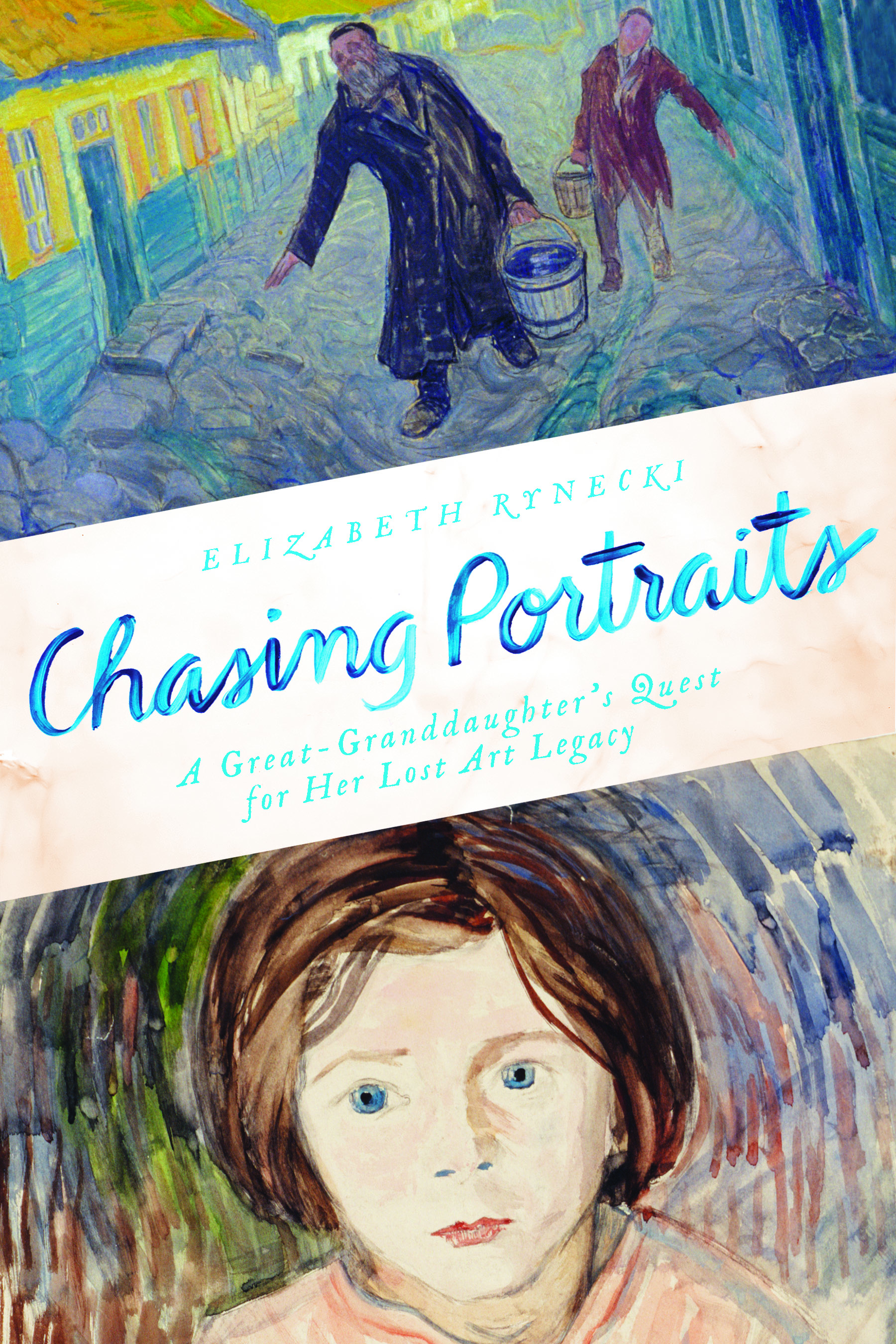 Chasing Portraits is a nonfiction memoir that chronicles an American woman's emotional journey to find the lost art of her Polish-Jewish great-grandfather. The lost artwork's creator, Moshe Rynecki, was a painter and art supply storeowner who depicted everyday moments in his Jewish community leading up to World War II. When he and his family was taken to the ghetto, and ultimately, to the Majdanek concentration camp where he was killed, he left nearly 800 paintings and sculptures with trusted neighbors and friends. With the help of historians, curators, and three generations of the author's family, Elizabeth Rynecki delves into a yearlong project to triumph over hatred and loss via the discovery of art and family.
5. The Bee and the Acorn by Paula Wallace
Paula Wallace's memoir tells the story of an ambitious woman who wanted to reform higher education for design and the arts… and did! As the founder and president of the Savannah College of Art and Design (often referred to by its acronym, SCAD), Wallace recounts her journey to the southern coastal city of Savannah, where over the course of 40 years, she turned a lofty idea into one of the largest and best-known art-and-design universities in the world, with three international locations and an online school to boot. With the risk of coming off as an advertisement for SCAD, this trailer offers a preview of this inspirational memoir. 
6. Trying to Float: Coming of Age in the Chelsea Hotel by Nicolaia Rip
It's no wonder the Chelsea Hotel continues to inspire writers and artists, having housed some of the best and well-known personalities in the field. Becoming famous in the late '60s and '70s as a hub for larger-than-life stars like Jackson Pollack, Robert Mapplethorpe, Patti Smith, Andy Warhol, Bob Dylan, Sid Vicious, and many others, the legendary Chelsea Hotel sets the stage for this darkly comic memoir by a resident of the hotel today. An awkward yet sophisticated girl struggling to find her place in a cliquish public school, author Nicolaia Rip was born in 1999 yet has the wisdom and insight of an old soul. (That's not a typo... Rips is, in fact, currently 17-years-old.) This coming-of-age story is a breezy read and offers a fresh perspective on a storied narrative.
7. Diane Arbus: Portrait of a Photographer by Arthur Ludlow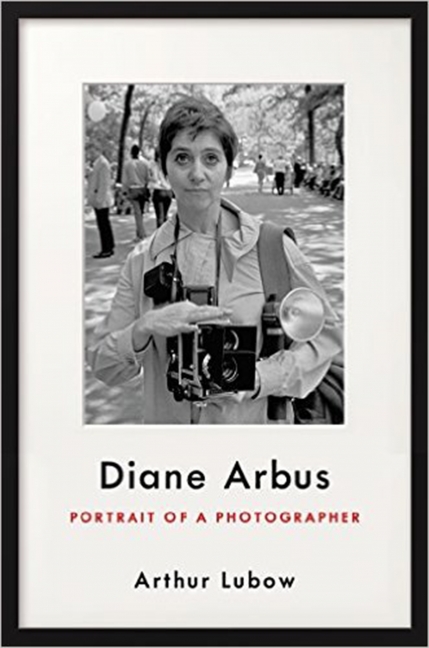 Okay, we'll admit this recommendation doesn't fit our list's criteria for memoirs and novels, but we couldn't possibly leave out this definitive biography of one of the most influential photographers of our time, Diane Arbus—particularly since a magisterial new show of early work just opened at the Met Breuer. Arbus's poignant photographs are evidence of this courageous artist's extraordinary life, which biographer Arthur Ludlow brings into vivid clarity with previously unpublished letters and exclusive interviews with Arbus's friends, lovers, and peers. A must-read for Arbus fans, aspiring photographers, or really anyone with an appreciation for strong-willed originality, Diane Arbus: Portrait of a Photographer promises to inspire and delight.
8. Georgia by Dawn Tripp
A new book about Georgia O'Keefffe, probably the most famous—and most written-about—female artist of the 20th century, seems like it would be unavoidably cliché. But somehow, Georgia's author, Dawn Tripp, has managed to write a novel spanning the adult life of O'Keeffe, narrated by the artist herself, in an original way that breaths new life into the famous relationship between the painter and photographer Alfred Stieglitz. 
9. The Weeping Woman by Zoé Valdés
Picasso was a lot of things—but none of those things was being a good boyfriend. In this novel speculatively narrated by Dora Maar, the Surrealist photographer who acted as Picasso's muse for a decade before he left her for Françoise Gilot, The Weeping Woman is an intelligent and funny read. Following Maar's mysterious life after Picasso, the narrative weaves in and out of present and past, tethered to her 1958 trip to Venice with writer James Lord and his former lover, Bernard Minoret.