In the 1950s, Alex Katz 's stylized portraits set him apart from his contemporaries during the heyday of Abstract Expressionism, and contributed to the rise of Pop art . But Katz isn't the only artist who has mastered graphic portraiture, reductive landscapes, and stylized compositions. Here are five artworks by artists with their own definitive styles who hold their own within the legacy of Alex Katz.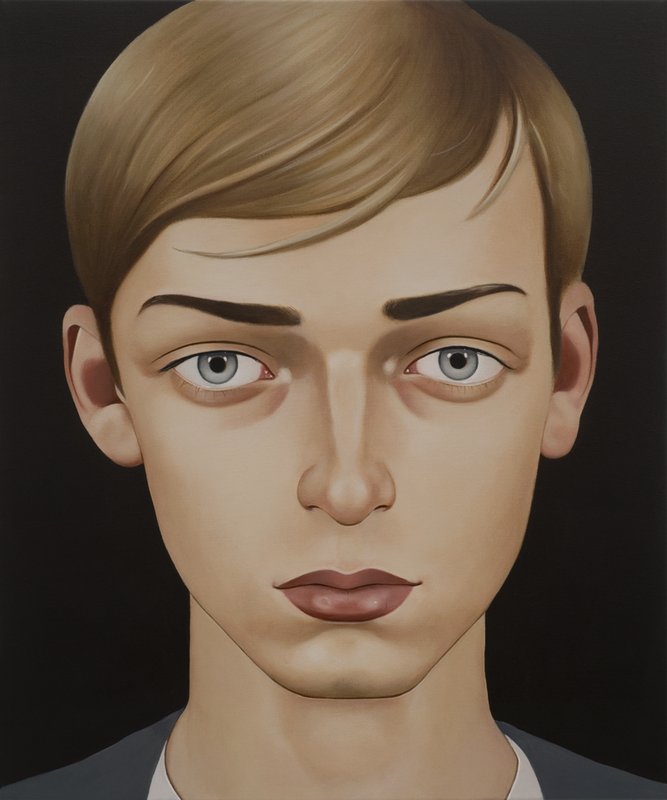 Bernard M.1 , available on Artspace for $5,900
Alex Katz isn't the only painter whose cool portraits depict detached, melancholic subjects. New Zealand-born Peter Stichbury renders wide-eyed, sharply dressed, and flawlessly polished figures with a captivating nervousness. It helps to know that many of his subjects are people who claim to have been abducted by aliens, or had other close encounters. Bernard M.1 , meanwhile, is inspired by another kind of artificial reality: the virtual identities constructed via social media platforms like Facebook, Chat Roulette, and Second Life. The preternatural sterility of this portrait addresses the fabricated nature of virtual identity, and in lacking a sense of emotional valence, defy traditional notions of portraiture.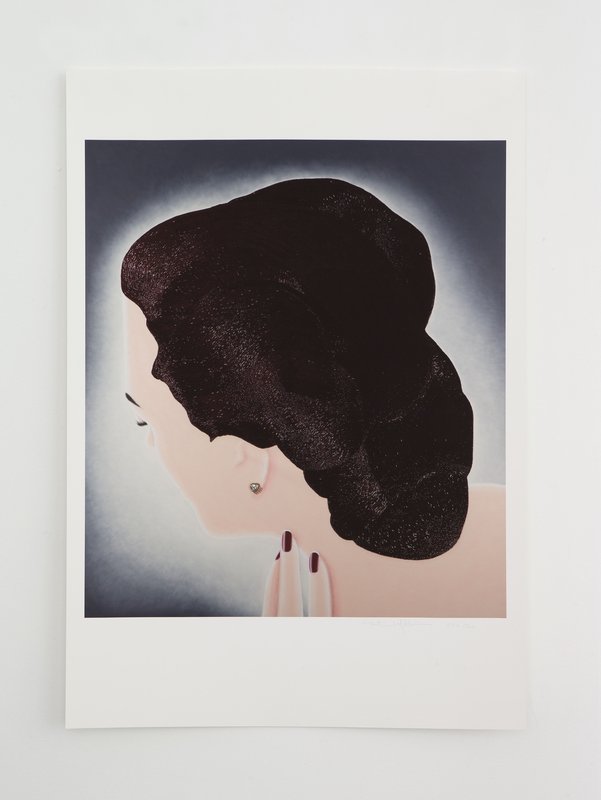 Red Head , available on Artspace for $500
The renowned Iranian artist Farhad Moshiri shares Katz's penchant for flat forms and elegant subjects. Known for appropriating Western images from pop culture and infusing them with a traditional Middle Eastern aesthetic, Moshiri is collected by such tastemakers as the starchitect Peter Marino. His Red Head is a steal for $500.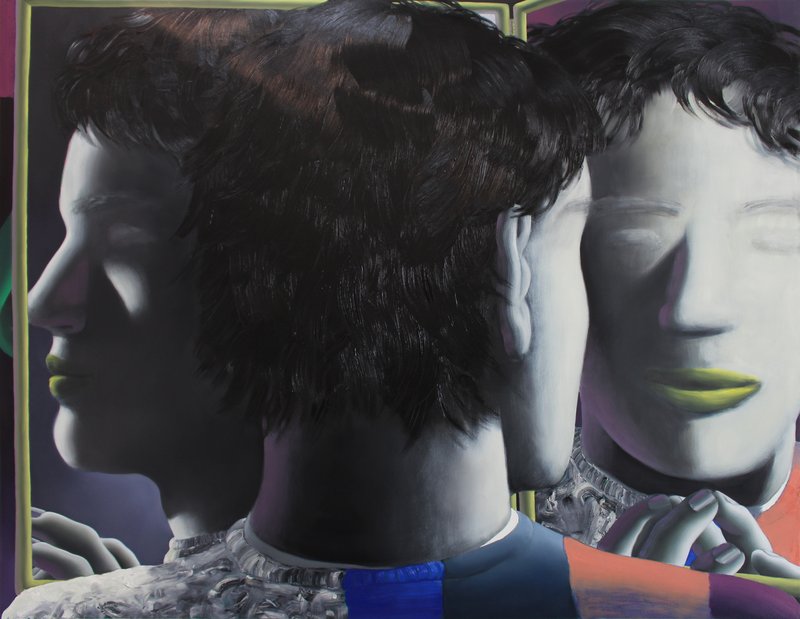 Person With Mirrors , available on Artspace for $10,000
Up-and-coming painter Jordan Kasey certainly has a distinctive style of her own, which is why she comes to mind in light of Katz's highly stylized portraiture. Painting surreal, large-scale figurative works that depict everyday actions—falling asleep in bed, eating breakfast, looking in the mirror—Kasey has a visual language full of gradated shadows, obscured faces, and psychedelic hues.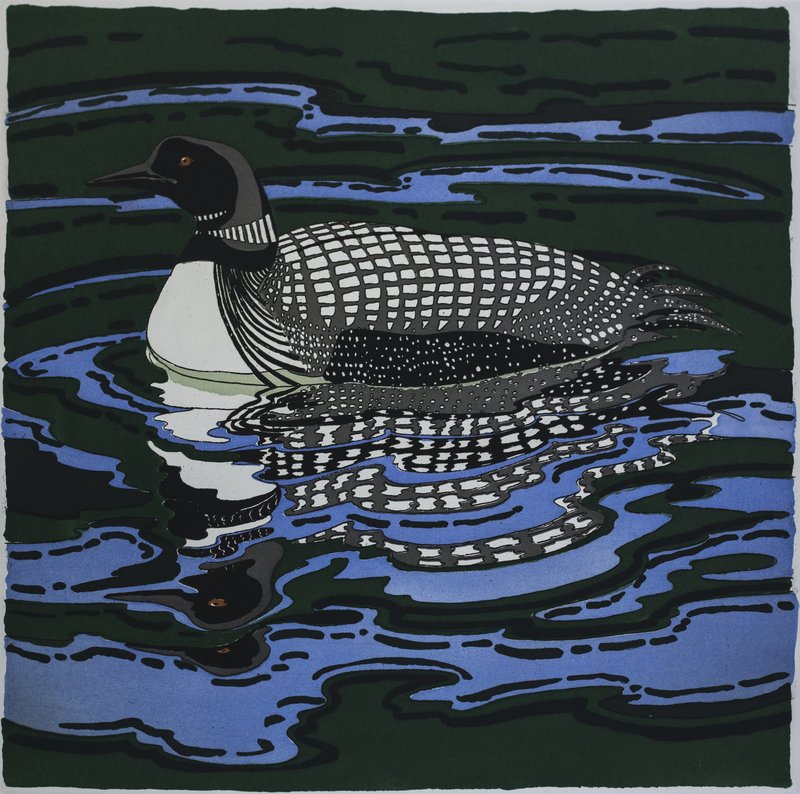 Loon , available on Artspace for $1,500
Katz's images reflect the world around him, which, in addition to the iconic portraits depicting people in his social milieu, include the natural landscapes of rural Maine where the artist has spent his summers since the late '40s. A contemporary of Katz, Neil Welliver lived full-time in Maine, making plein-air sketches after hiking in the woods during all four seasons, and then translating the sketches into large, vibrant paintings.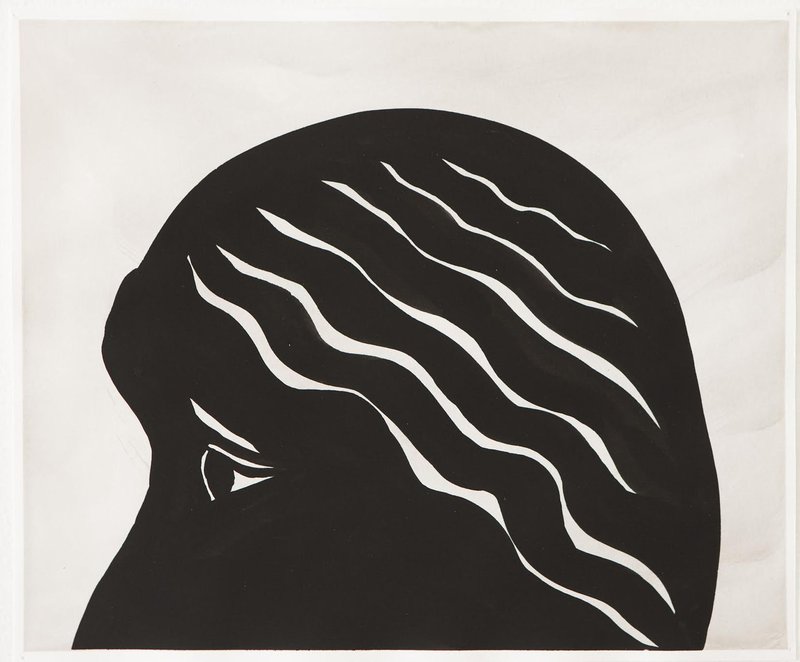 Head III , available on Artspace for $1,000
Katz's reductive, economical line-work is most apparent than in his black-and-white prints. Amy Pleasant's ink-on-gouache paintings are equally reductive, and are perhaps even more considerate of negative space, as the figure becomes defined by the empty page that surrounds her.
To discover even more artworks like these, see our collection of 23 artworks you're bound to love if you like Alex Katz.
RELATED ARTICLES:
Alex Katz on "Distilling Art to Its Essence" by Andrew M. Goldstein
If You Like Nan Goldin, You'll Love These 5 Artists
If You Like Andy Warhol, You'll Love These 5 Artists
If You Like René Magritte, You'll Love These Artists
[related-works-module]