Hometown
Belo Horizonte, Brazil
Lives and Works
New York, NY
Education
MFA, Pratt Institute, New York, NY, 1994
Post-Graduate Specialization Diploma in History of Art and Architecture, Pontificia Universidade Católica, Rio de Janeiro, Brazil, 1990
BA, Architecture, University Santa Ursula, Rio de Janeiro, Brazil, 1987
Permanent Collection
CAC, Centro de Arte Contemporánea, Malaga, Spain
Hirshhorn Museum and Sculpture Garden, Washington, DC
Laumaeir Sculpture Park, Saint Louis, MO
Los Angeles County Museum of Art, Los Angeles, CA
MAM, Museu de Arte Moderna, Rio de Janeiro, Brazil
MAC, Museu de Arte Contemporânea, São Paulo, Brazil
MAP, Museu Arte de Pampulha, Belo Horizonte, Brazil
MARCO, Museo de Arte Contemporânea, Monterrey, Mexico
MOCA, Museum of Contemporary Art, San Diego, CA
Solomon R. Guggenheim Museum, New York, NY
Tate Modern, London, England
Representing Galleries
Eleven Rivington, New York, NY
Greenberg Van Doren Gallery, New York, NY
Valeska Soares uses found and collected objects such as book pages and domestic items to create her sculptures, a process that unfolds into installations and films. In this process, Soares re-casts the objects' individual identity, subverting their original use and creating a specific vocabulary. Recurring themes in Soares's work are interpersonal relationships, glossaries, labyrinths, and gardens, elements through which the artist alludes to mythology, literature, and to art history itself. Interested in matters of subjective borders and ideas of perception, reflection, and distortion, her work explores the complex relationship between how we perceive, experience, and record space and time, and how this plays out in our collective and individual memory. Mirrored surfaces are often used as a strategy to engage the viewer—who becomes a participant—whose senses are also stimulated by sound, scent, and visual illusion. Valeska's work oscillates between materiality and memory, desire and decay, sensation and intoxication.
There are currently no works by this artist.
Follow
Valeska Soares
to get alerts when new works are added!
Articles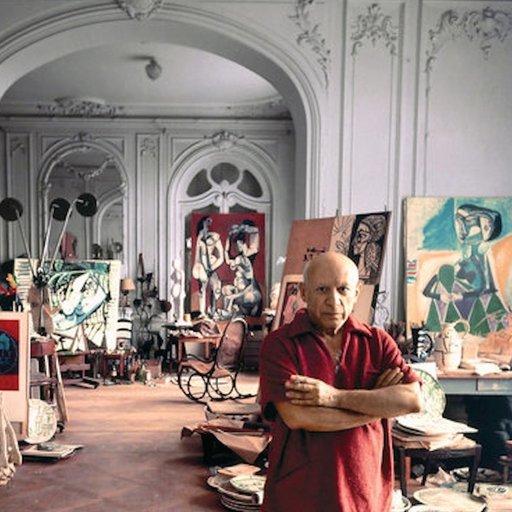 10 Artists to Watch This October