Here are the artists, and artworks, that Artspace's resident advisor Amanda Knuppel has her eye on. Add one of her favorites to your cart before she does!
VALESKA SOARES
Et Après, 2011
$1,000 or as low as $88/mo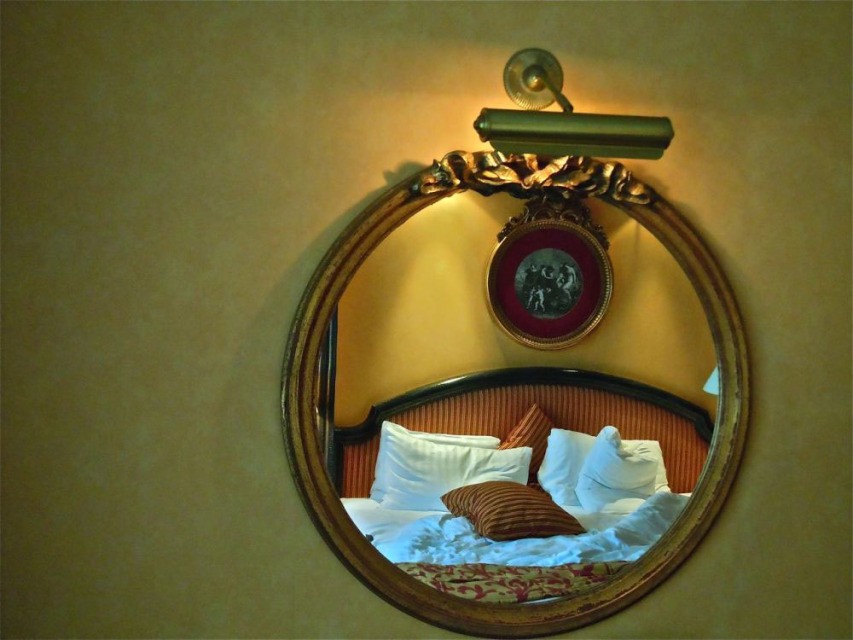 Valeska Soares wants to trap you into conversation. Like many of her contemporaries who began exhibiting in Brazil in late-1980s (including Cildo Mereles, Vik Muniz, and Ernesto Neto), Soares' work doesn't fit into a single aesthetic genre but, at its core, always insists on the significance of subjectivity. Her work is often minimalist in form but is deeply invested in asserting human presence in art. She counts on viewers bringing their own experiences into the work, to complete the narrative by contributing their own memories or imagined futures. The artist has said that she strives "to capture people's attention in different ways, so they have an engagement with the work beyond words—more visceral. It's sort of like a trap. But a good trap." Et Apres (2011) does just that; this quietly beautiful work presents a familiar scene yet leaves us with more questions than answers.
PIA CAMIL
They's Index, 2019
$710 or as low as $49/mo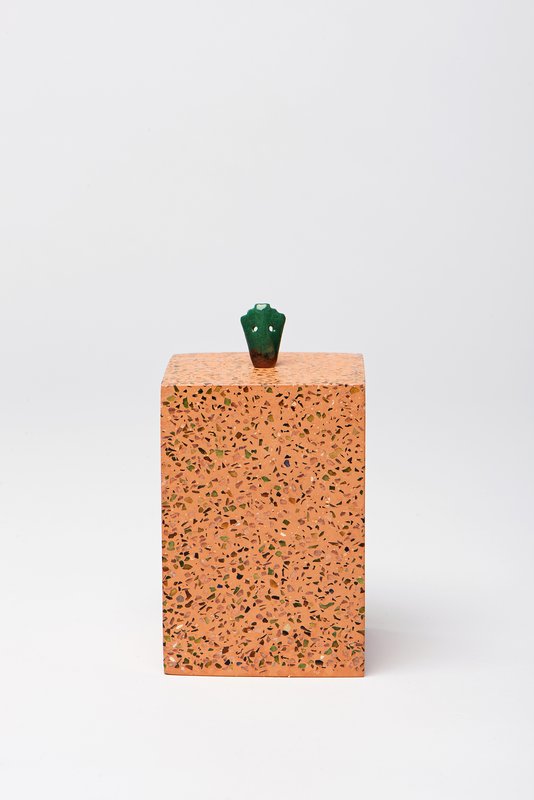 Mexico City-based artist Pia Camil was initially drawn to painting early on, while studying at the Rhode Island School of Design in Providence and later at the Slade School of Fine Art in London. But her interest in the possibilities offered by three-dimensionality altered the course of her career; today, her sculptures and multimedia installations can be seen in galleries and museums internationally. She is currently the subject of a solo exhibition at the Queens Museum of Art in NY. Regardless of her reach, however, Camil remains most interested in the forms of exchange—financial, informational, cultural—that take place locally. Camil commissioned a manicurist in a Mexico City street market to make They's Index, a miniature acrylic nail-mask which recalls a recurring motif of persona and performance throughout Camil's work. This elegantly orchestrated collision between high/low, art/craft, and concept/utility is exactly what keeps me watching to see what she comes up with next.
LOUISE BOURGEOIS
The Ladders, 2006
$9,000 or as low as $792/mo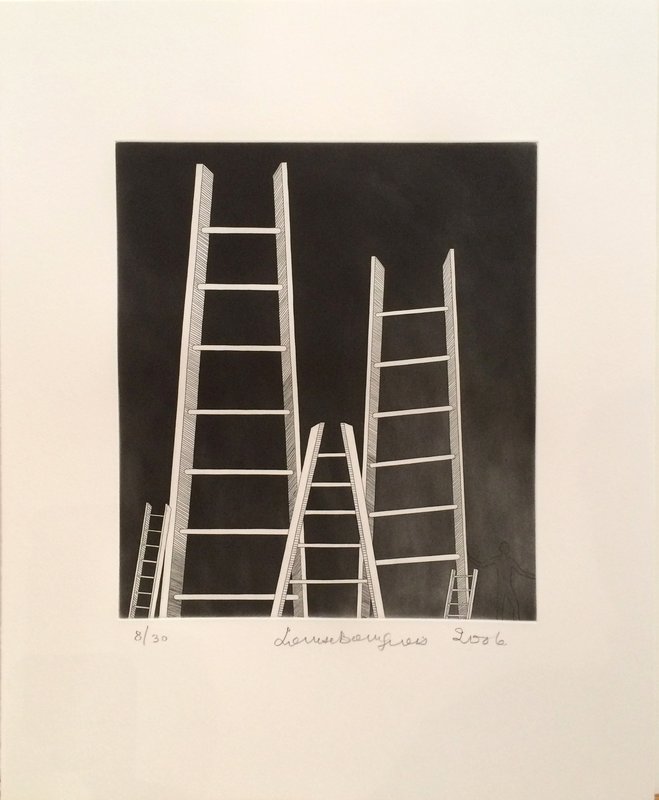 'Iconic' only begins to describe Louise Bourgeois, a pillar of 20th-Century art history whose painting, sculpture, and printmaking has been exhibited since 1939 and continues to draw acclaim (and giant auction sales) to this day. Bourgeois' The Ladders (2006) conjures a persistent metaphor throughout her work; ladders leading into voids appear frequently in her drawings and prints, which explore tedious psychological and interpersonal struggles resulting from the pursuits of ambition, desire, and balance. Bourgeois's work has been exhibited at almost every major museum in the world, as well as notable international exhibitions. In 1993, she represented the United States at the Venice Biennale. We are lucky to have this work on our site; one impression from this same edition of 30 resides in the collection of the Whitney Museum of American Art, New York.
SARAH LUCAS
FUTURE, 2018
$3,875 or as low as $264/mo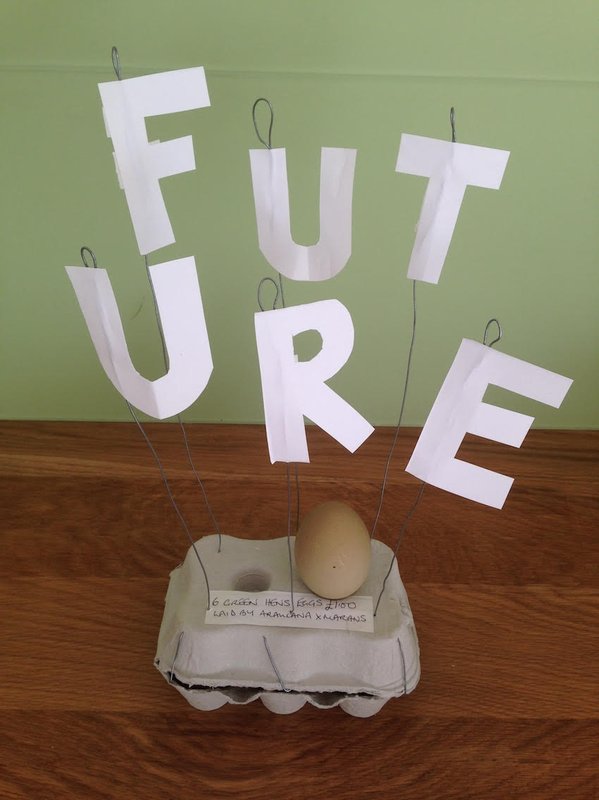 Author Maggie Nelson has said about Sarah Lucas' idiosyncratic genius that "it's not something one can really describe or explain, nor is it something shared by all sculptors. It's a capacity to work with fairly plain materials until they shimmer into something uncanny and precise." Indeed, if there exists an artist who finds optimism amidst bleakness, or humor in the repugnant, it is she. Lucas emerged as one of the major Young British Artists during the 1990s, with a body of highly provocative work; because when revealed by Lucas, the truth is often provocative. With FUTURE (2018), however, the artist reminds us that sometimes the truth is hopeful: beginnings of new futures are readily available to be cracked open.
RELATED ARTICLE: "I Don't Want to Be Scared of Anything": 'Argonauts' Author Maggie Nelson on Sarah Lucas's New Museum Show
LINDER
Portrait obtained by telepathy, 2018
$581 or as low as $40/mo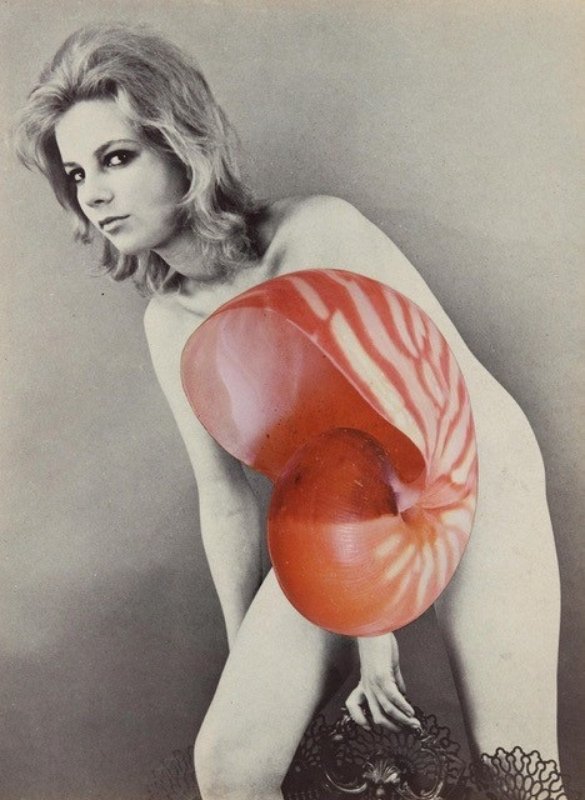 Linder's images have made headlines since the '70s for their undeniably attractive presentation of radical ideas. The collages are her most well-known body of work, and juxtapose images from women's fashion and domestic magazines with erotica. It's hard to look away from the artfully composed, aesthetically pleasing mashups, which seduce only to confront you with the realities of fabricated and commodified femininity and sexuality. This bewitching combination has earned Linder solo exhibitions at the Musée d'Art Moderne de la Ville de Paris, MoMA PS1 in New York, and Tate Britain, among others. Given her razor-sharp wit (and surely a host of juicy stories) I would love to have Linder herself at a dinner party. But lacking that possibility, showcasing Portrait obtained by telepathy (2018) would certainly spark conversation all the same.
MARY HEILMANN
Ocean Road, 2012
$2,000 or as low as $176/mo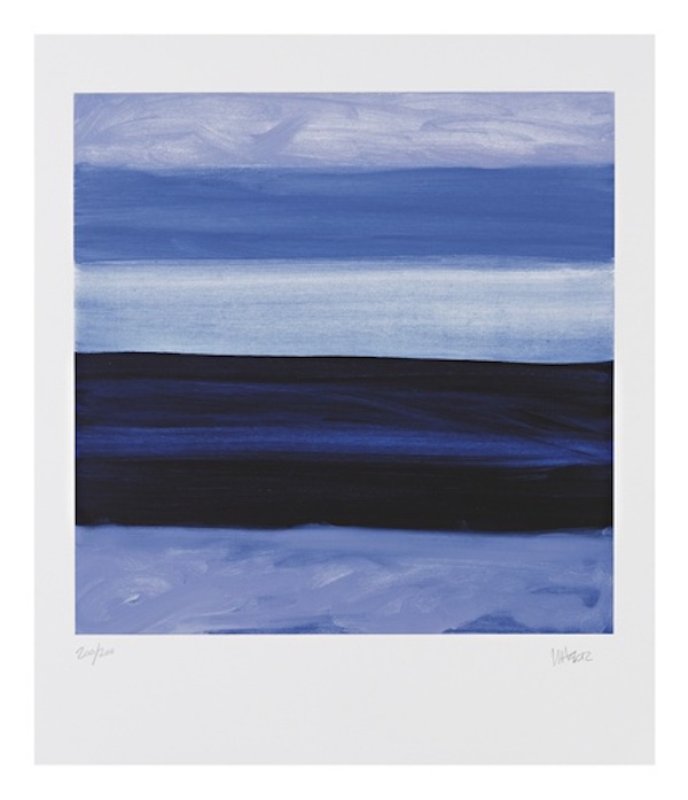 Influenced by 1960s counterculture, the free speech movement, and the surf ethos of her native California, Mary Heilmann ranks amongst the most influential abstract painters of her generation. Heilmann is beloved for making abstract paintings that push boundaries with an uncompromising embrace of beauty. Like many of Heilmann's landscapes, Ocean Road (2012) recalls long cross-country road trips and looking on as heavenly tones of blues coalesce offshore. The artist's work takes its inspiration from scenic highways and ocean vistas of such storied terrain as California's West coast, Montauk in New York, the north shore of Hawaii, or even Mandaka in Spain. Considered one of the preeminent abstract painters today, Heilmann's work has been the subject of numerous exhibitions, including a 2007-08 traveling retrospective, and was included in the landmark exhibition "WACK! Art and the Feminist Revolution" at the Los Angeles Museum of Contemporary Art and MoMA PS1.
RELATED ARTICLES:
"What I'd Buy This October '19": Artspace's Advisor Shares the Artworks in Her Cart
"What I'd Buy This August '19": Artspace's Advisor Shares the Artworks in Her Cart