Fall is officially upon us! This month, we pick up where we left off with Artspace Advisor Amanda Knuppel's favorite works by emerging artists on Artspace. Below, Amanda puts the spotlight on works by artists whose exhibitions have inspired critical attention this season. Something catch your eye? Don't hesitate to reach out to Amanda about these or other works (just email Advisor@artspace.com).
Read up on what draws Amanda to each work, and add one of her favorites to your cart before she does!
AGNES MARTIN
Praise, 1976
$7,500 or as low as $660/month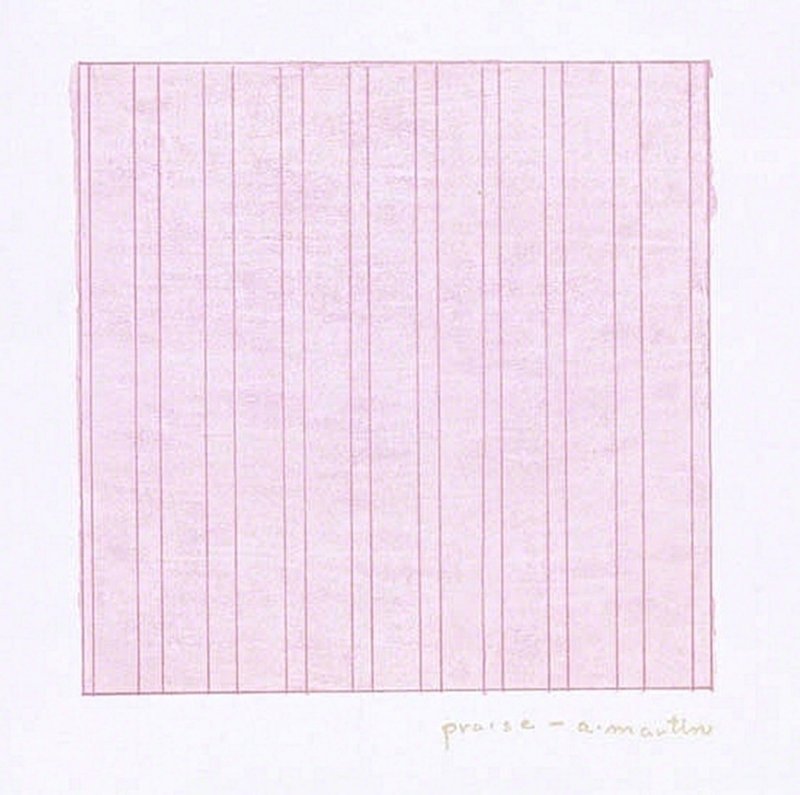 "My paintings are not about what is seen," Agnes Martin once said, "they are about what is known forever in the mind." I, for one, will never forget visiting the Agnes Martin retrospective at the Guggenheim museum two years ago: a show that commanded a deep, present attention and rewarded with the true communion of art and spirit. Martin is a grande dame of 20th-century painting, whose mastery of line and grid was a great source of inspiration to artists like Eva Hesse and Ellen Gallagher, and more recently, Loie Hollowell. Martin's dogged pursuit of sublime beauty and serenity fuses the emotional resonance of Abstract Expressionism with the spare purity of Minimalism. The square is integral to Martin's work, as seen in this lovely pink lithograph, Praise, both as composition and subject. While much of her work plays with a more subdued palette, this special print caught my eye, as it's one of the only editions she made in color.
ROE ETHRIDGE
Oysters 2005, 2012
$799 or as low as $58/month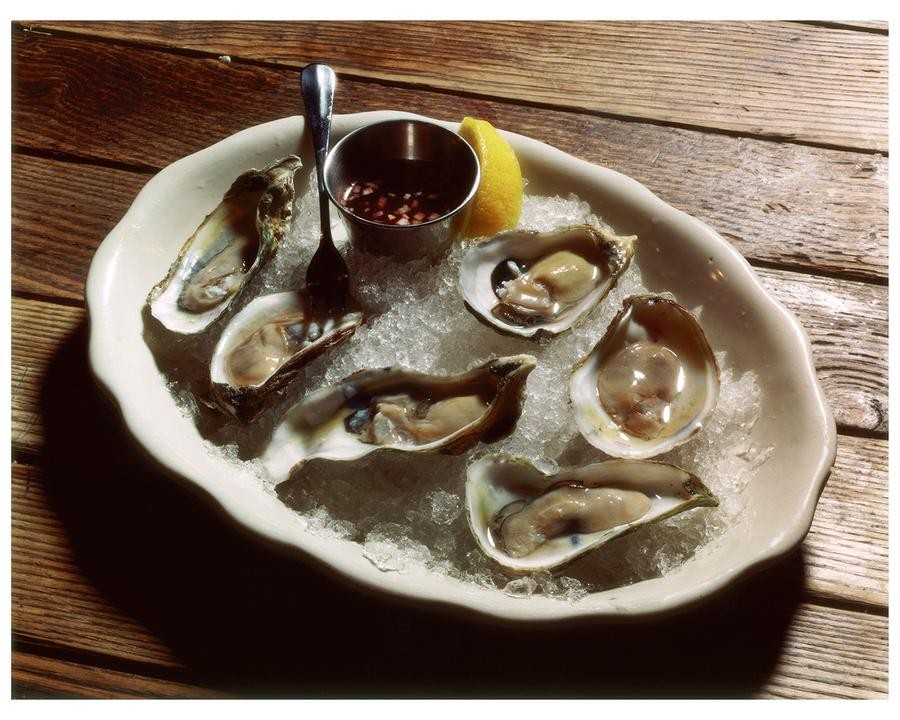 Roe Ethridge's polished, vivid photographs are not ordinary pictures. Shrewdly utilizing his facilities as a fine artist as well as commercial photographer, Ethridge in fact infiltrates the medium with precision and critique that blurs the lines that separate the two disciplines. Oysters is an iconic Ethridge work. How can something so generic as an image of a well-plated half-dozen oysters seem so intimate, as though they are meant to be possessed by you alone—while also winking at a collective culture of desire, commodification, and indulgence? My best guess is that the photographer possesses an uncanny combination of technical mastery, humor, and cynicism. I'm not the only one who finds these enigmatic images alluring: Ethridge's current exhibition with Andrew Kreps gallery is one of Artforum's "Must See" shows this fall, and his market is as strong as ever.
ELLIOTT JEROME BROWN, JR.
Josiah and I, 2014
$500 or as low as $44/month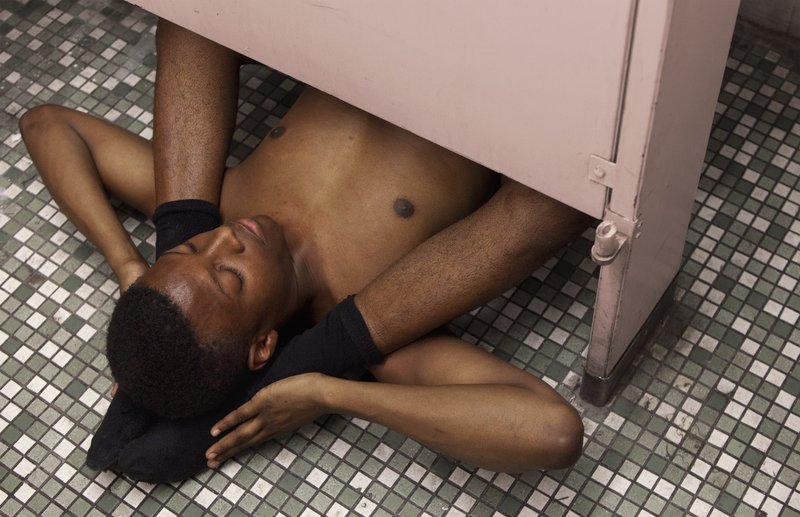 I love learning about new emerging artists, especially when they have such amazing work available on Artspace! Elliot Jerome Brown, Jr. is a conceptual photographer who investigates intimacy, vulnerability, and social perception. The resulting images, set within biographical, often private spaces, recall the photographs of Carrie Mae Weems and Lorna Simpson, who often stage deceptively familiar scenes in order to play with the balance of fiction versus documentation in photography. Brown's distinct approach introduces a recurring motif of obfuscation, opening up possibilities for his subjects to create their own space—visual and narrative—within the frame. Brown is certainly an artist to watch: he was a participant in the New York Times Portfolio Review (2016) and the Skowhegan School of Painting and Sculpture (2017), and his work is part of a striking exhibition currently at Nicelle Beauchene Gallery.
WYATT KAHN
Untitled, 2016
$2,500 or as low as $220/month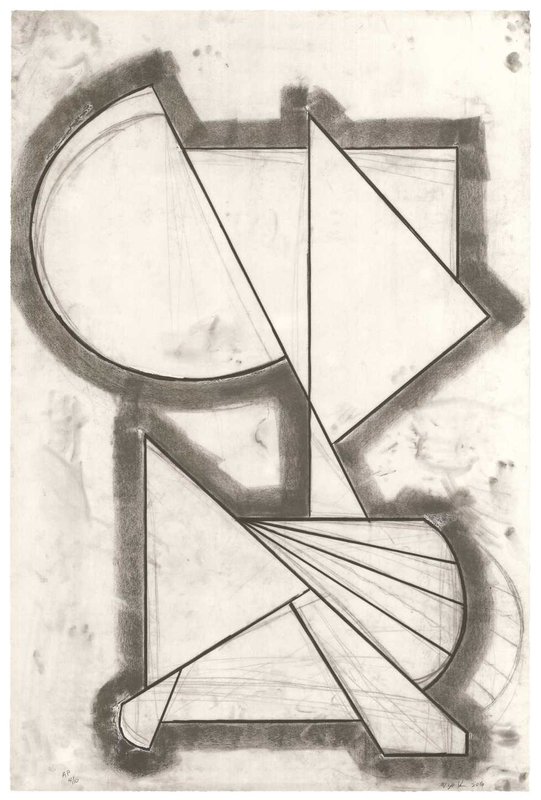 Wyatt Kahn earned his "art star" laurels a few years ago and his work continues to inspire a loyal following today. His show at Eva Presenhuber is on view through the end of the month and showcases his brilliant manipulation of material that defies categorization. Kahn is known for work that toggles between two and three dimensions, facilitated by shifts in surface, structure, and depth. It's rare that a work on paper can achieve this effect with the same success as painting or sculpture, but this print does just that. Here, the formal qualities of the work are also its subject: geometry, construction, organization, fracture, and the shifting experience of vision.
IDA APPLEBROOG
Last Bird, 2017
$2,704 or as low as $194/month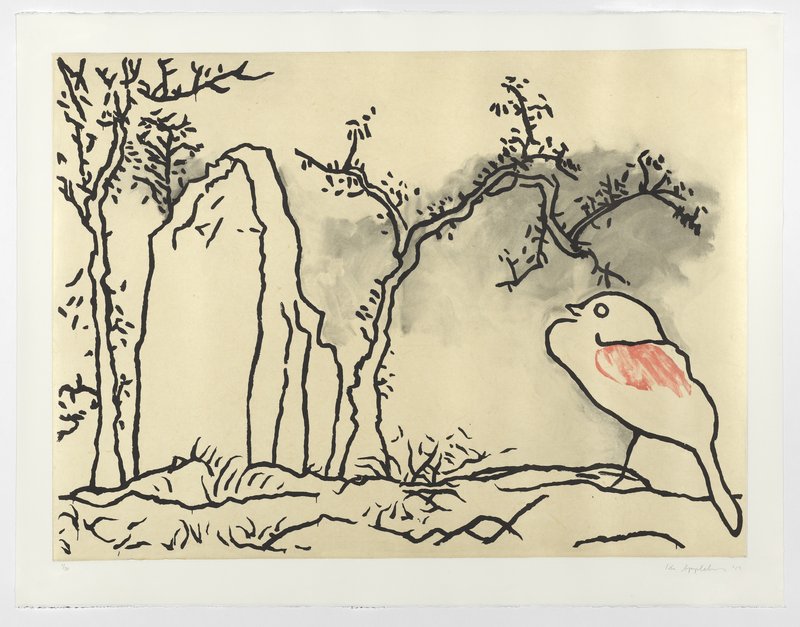 Ida Applebroog's Last Bird photogravure etching initiated an entire series entitled "Angry Birds of America"—a body of work that revisits John James Audubon's famous series "Birds of America," but with an edge. Applebroog has been making pointed social commentary in the form of beguiling comic-like images for nearly 50 years, and printmaking has formed an integral part of Applebroog's practice throughout. Her universalized depictions of anthropomorphized animals and half-human/half-creature characters populate the Applebroog universe, which disarms at first glance but challenges upon deeper engagement...like any worthy conversation does.
LUC TUYMANS
4PM
$4,500 or as low as $396/month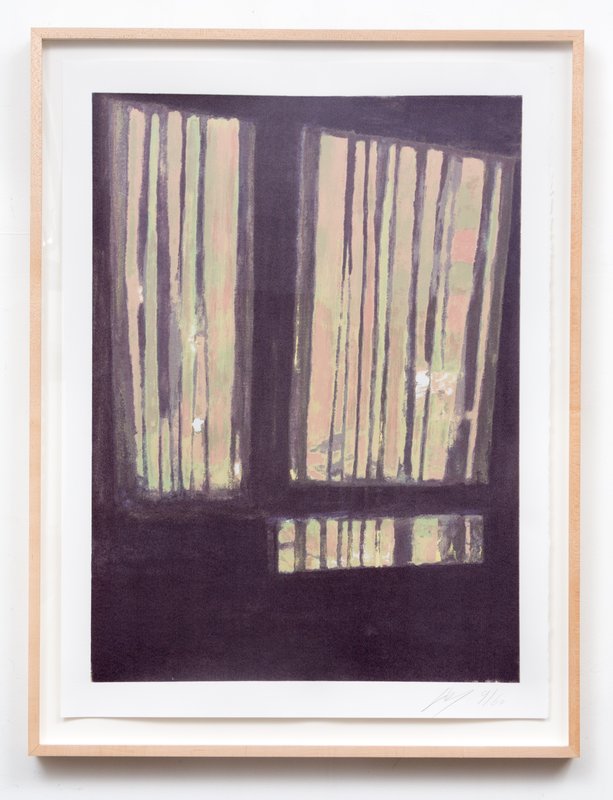 It's hard to believe that Luc Tuymans' exhibition at the Palazzo Grassi was the artist's first solo in Italy, but less surprising that this show has received a swell of critical attention. All of the recent press reminded me of my longstanding admiration of his work, due largely to his faithful dedication to a focused and consistent painting practice which evolves steadily into new psychological territories. Beloved for championing painting when the medium had been pronounced "dead" in the 1980s, Tuymans pioneered a style of figurative painting based on found images that, rendered by his hand, lead to deeper questions around representation, consciousness, and morality. His iconic palette centers on muted shades of neutral and gray tones, suggesting dream-like visions or fading memories, as seen here, in 4 PM.
JENNIE JEUN LEE
Polaniase in A, 2015
$3,600 or as low as $317/month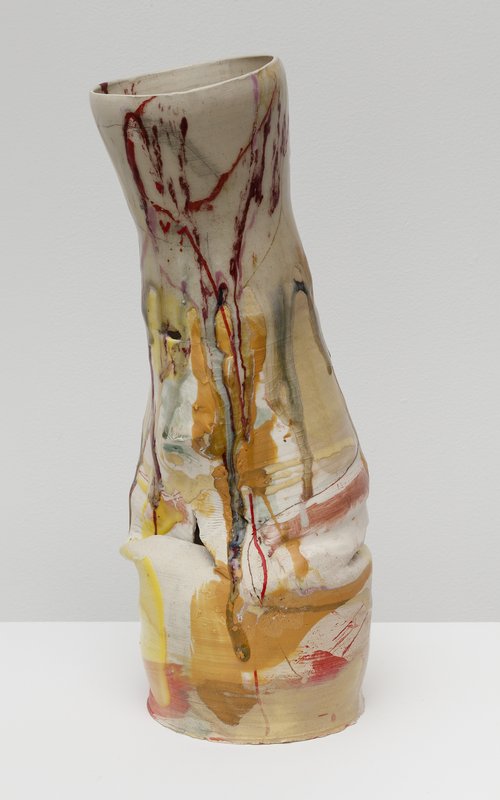 In a sea of young artists who are committed to pushing the boundaries of ceramics, Jennie Jieun Lee succeeds in standing out. Her works carry a singular sensibility which results from a multivalent process of sculpting, embossing, printing, painting, and drawing and which produces sculptures that feel both crude and delicate simultaneously. Her work immediately calls to mind the formal lineage of Abstract Expressionism, but when applied to sculpture reads as something entirely more personal. Lee's work is currently on view at Martos Gallery and has been shown internationally in solo and two person shows at Marlborough, Chelsea; Cooper Cole, Toronto; Galerie Lefebvre et fils, Paris; and Levy Delval, Brussels; among many others. She is a 2016-2017 recipient of the Pollock Krasner Foundation grant and is a member of the Stanley Love Performance Group.
RELATED ARTICLES:
"What I'd Buy This August '19": Artspace's Advisor Shares the Artworks in Her Cart
[related-module]