Each month, Artspace's resident advisor Hannah Parker shares the artworks on her collecting wish list. This time, she's focused on works by artists who currently have solo shows at major institutions. Read about her irresistible infatuations, and add one to your cart before she does!
JONAS WOOD
Jonas Wood Prints (Hand Signed with basketball flourish), 2018
$2,500, or as low as $221/month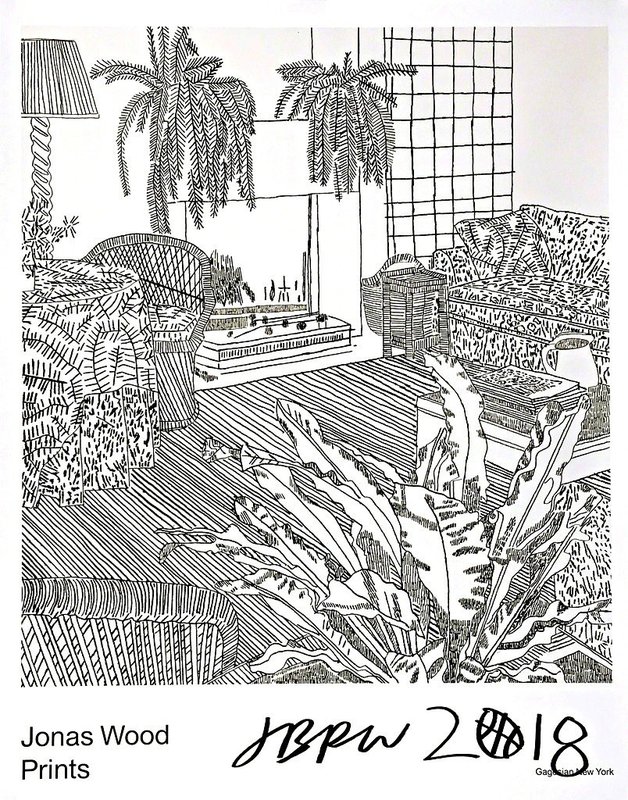 There's no shortage of attention around the Los Angeles-based artist Jonas Wood and his stylized scenes—from interiors, basketball players, and the coveted clippings. Wood's highly sought-after work has led to both million-dollar price tags for his paintings at auction and pandemonium around the release of new prints. It's not all hype; he's the real deal, and his first major solo exhibition at the Dallas Art Museum, which opened to the public on March 24th, on will demonstrate that. The DMA calls him "one of the most influential and exciting artists of our time," no small feat for an artist that's just entering his prime. If I were you, I'd snatch up whatever work of his while you still can.
JENNY HOLZER
What Scares Peasants from Inflammatory Essays 1979-1982, 1993
$595, or as low as $40/month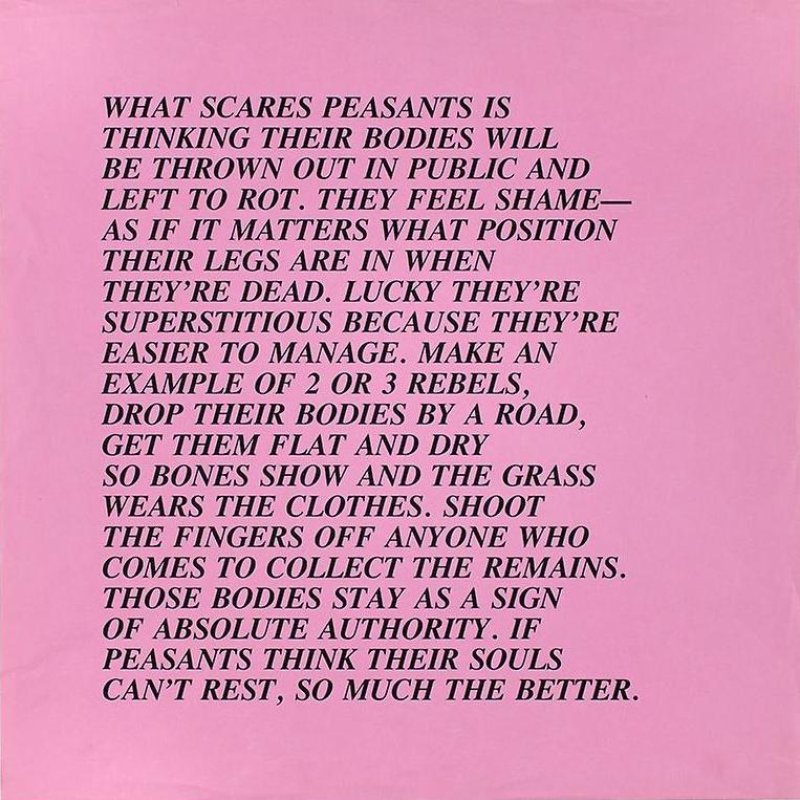 We've said it (more than) once and we'll say it again: Jenny Holzer is the preeminent conceptual artist who, after 40-plus years, continues to make striking, politically engaged work. While her medium ranges from LED lights to stone benches, printed essays, and engraved skate decks, Holzer's message remains consistent. She openly questions power, control, and the dissemination of information, as exemplified by the above piece, Inflammatory Essay, one of works that earned her well-deserved recognition. The Inflammatory Essays (with text in five languages) will be on view in Holzer's solo exhibition, "Things Indescribable," which opened at the Guggenheim Bilbao on March 22nd. This show will be her largest to date. If you, like many of us, you can't make it Bilbao to see in person, then pick up one of these works to contemplate in the comfort of your own home.
DANIEL ARSHAM
Pink Sand Circle, 2019
$2,144, or as low as $166/month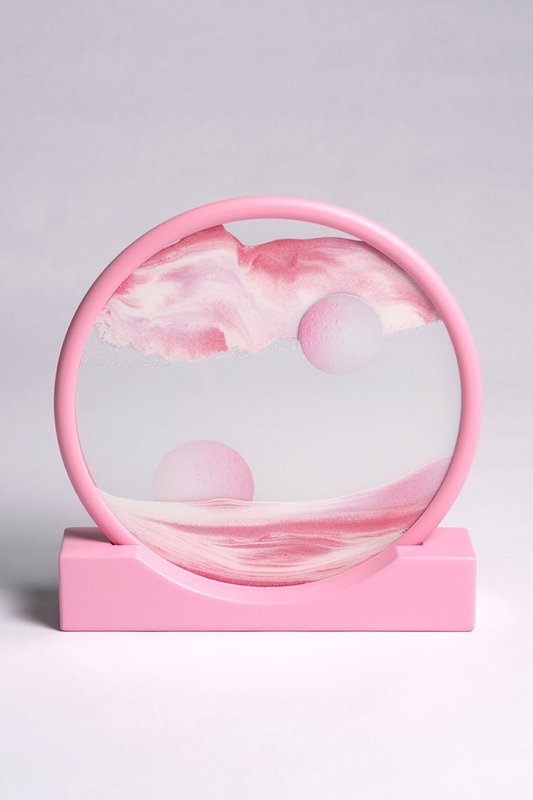 Daniel Arsham is taking the world by storm, gliding effortlessly between the worlds of art, design, and architecture. Since the New Year, Arsham opened his first museum exhibition in the Netherlands, "Connecting Time," at the Moco Museum, unveiled "Snark Park" at the newly opened Hudson Yards complex in New York, and is about to launch a custom relic collection and merchandise with the International Champions Cup. These are just a few of the special projects he's launched while maintaining a global gallery exhibition schedule. Arsham's output is impressive and it's no surprise he has the cult following that he does. As seen in his newly released edition, Pink Sand Circle, his work is eye-catching and mesmerizing. It asks us to slow down and to consider the power of time and its effect on materiality, which for many of us, is a welcomed and necessary pause in an otherwise information-saturated existence.
NARI WARD
Freedom Gallows, 2011
$10,000 - $15,000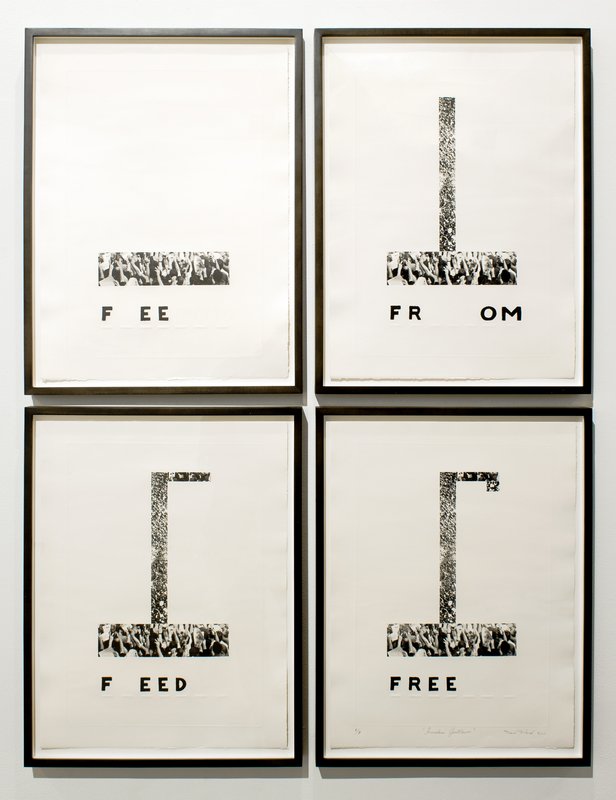 Nari Ward is having his well-deserved moment in the museum spotlight with a solo exhibition, "We the People," at the New Museum in New York. Over his twenty-five-year career, Ward has created sculptural installations using reclaimed materials from his neighborhood. His work addresses political and social issues around poverty, race, and consumer culture; his repurposing of humble materials demonstrates how we bestow value onto the objects around us. Freedom Gallows from 2011 is another example of how the artist tactfully reworks materials and imagery to make a political statement. Using vitreography, the glass-matrix printmaking technique, Ward configures the "hangman" motif by positioning various letters of the word "freedom" beneath the gallows of activist imagery.
THEASTER GATES
Bitch, I Made This Pot, 2013
$4,500 or as low as $395/month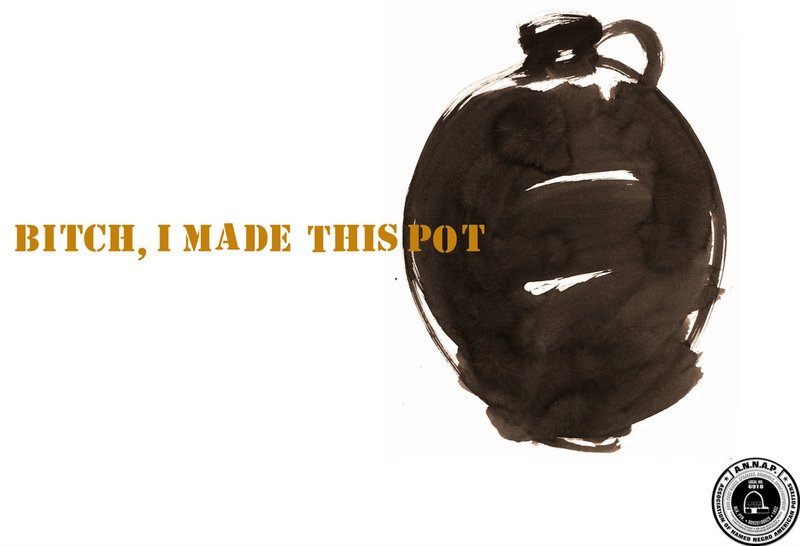 Theaster Gates is a tour de force. Trained as a sculptor and urban planner, Gates bridges the gap between art and life through social engagement. He's a bit of everything—artist, curator, developer, facilitator—and all of his projects are in service of political and spatial change. His most publicly recognizable achievements in this field include the revitalization efforts he's lead in the Greater Grand Crossing neighborhood in Chicago's South Side. At the same time, he's earned numerous art awards (too many to list here) and has been included in numerous prominent museum shows around the world. His latest exhibition, Amalgam, at the Palais de Tokyo in Paris, marks his first solo exhibition in France, and not surprisingly includes the diverse range of media with which he works: painting, sculpture, video, performance, and of course, ceramic. Gates started out as a potter, and ceramics are central to his practice, as seen in, Bitch, I Made This Pot, a special edition created alongside his participation in the 2013 exhibition "Spirit of Utopia," at Whitechapel Gallery in London. For the exhibition, Gates set up a pottery studio and trained apprentices for the duration of the show. This particular edition was remarkably popular when first released; it's humor and audacity are hard not to love.
RELATED ARTICLES:
"What I'd Buy This December:" Artspace's Advisor Hannah Parker Shares the Artworks in Her Cart
"What I'd Buy This October": Artspace's Advisor Hannah Parker Shares the Artworks in Her Cart
"What I'd Buy This September": Artspace's Advisor Hannah Parker Shares the Artworks in Her Cart