Meet Amanda Knuppel, the newest member of the Artspace family. After many years spent working in sales at commercial galleries in New York, Amanda brings loads of insider experience (and a penchant for emerging art) to her new role as Private Sales Director. Don't hesitate to introduce yourself if you have specific sourcing requests, or could use some guidance on building your collection (just email Advisor@artspace.com).
Here, Amanda combs through Artspace's vault to offer her fresh take. "As a newcomer to Artspace myself," she says, "this month I'm drawn to artworks by artists both young and old whom I've fallen in love with lately. Below, a shortlist of some of my new-found favorites spotted on the site that have been inexplicably overlooked, in hopes of serving up discoveries to novice and veteran collectors alike."
Read up on what draws Amanda to each work, and add one of her favorites to your cart before she does!
PETER BARRICKMAN
Performance, 2010
$7,500 or as low as $660/month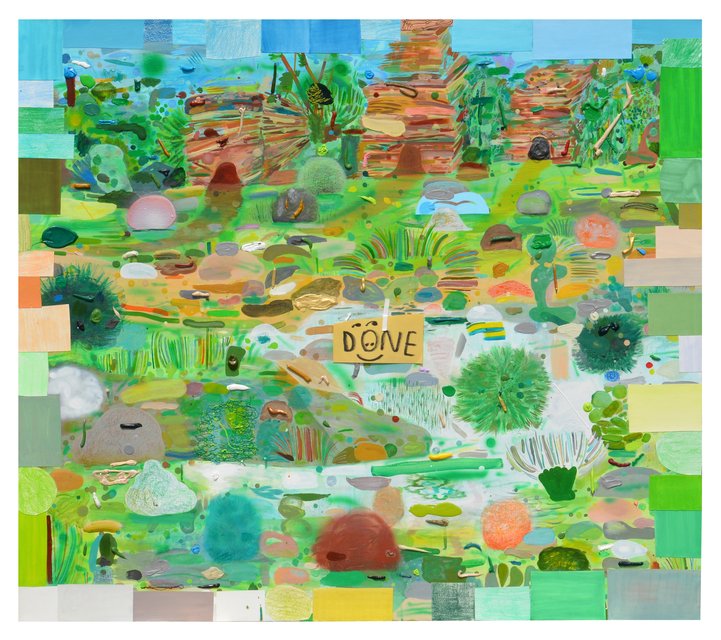 Peter Barrickman's paintings carry an air of surrender to beauty and curiosity, which results in a rare balance between visual playfulness and intellectual rigor—the key to my inner collector's heart. His work has been shown at institutional heavy-hitters such as The Museum of Contemporary Art in Detroit, and Tate Modern in London. His praises have been sung in publications including ArtForum, Art in America, and The New York Times. Even brief research of his work over the years reveals that Barrickman's approach is both investigative and non-linear, a refreshing quality which one critic described as "a wily artfulness." I am eager to see where this leads him, and in the meantime, I would bring this painting home in a second.
NESTOR SANMIGUEL DIEST
España te necesita, 2007
$7,791 or as low as $440/month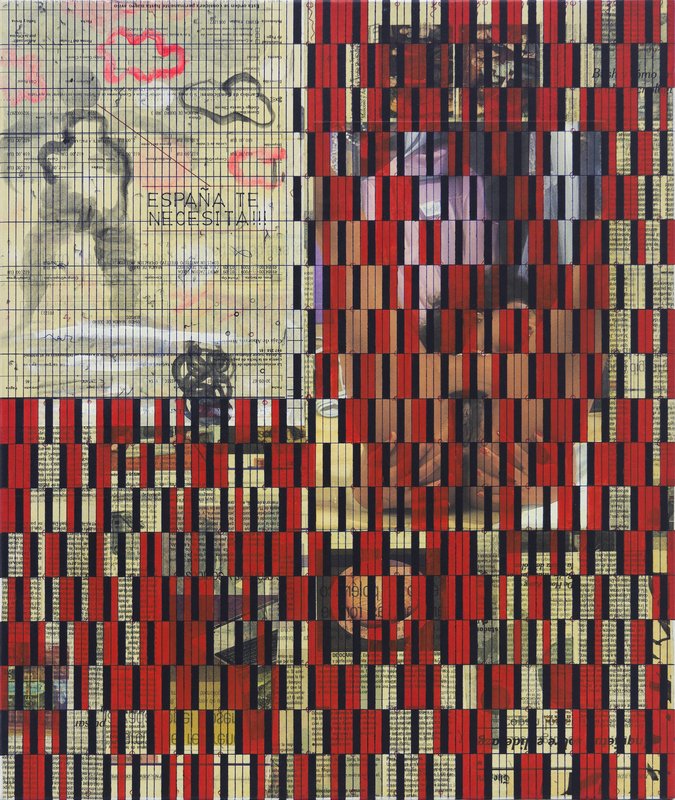 An artist who can cull from sources as diverse as government survey forms and erotic magazines to create dizzyingly beautiful work is worth becoming familiar with. Add to the equation that Nestor Sanmiguel Diest was a leading member of the Spanish avant-garde in the 1980s, has been the subject of a museum retrospective, and is represented in prominent private and public collections internationally, and I am simply baffled as to how Sanmiguel Diest's work has remained under the radar outside of Spain until now. His densely layered paintings marry opticality, referentiality, and immediacy with a seamlessness that is often only achievable in moving image. The outcome leaves you wondering if his work is something you've seen before, or if you've been given a glimpse into the future—as familiar and stirring as déjà vu.
PAUL MPAGI SEPUYA
Micah, Chicago, March 27, 2014
$7,100 or as low as $625/month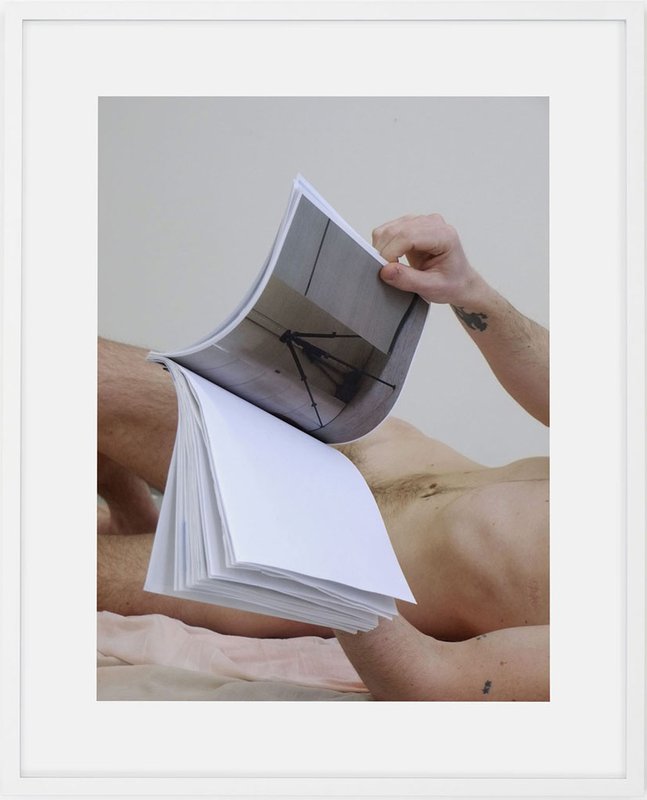 Before I saw photographer Paul Mpagi Sepuya's work, I saw his likeness in a portrait by another one of my art crushes, painter TM Davy. This is no mere coincidence, as intimacy—be it platonic, romantic, or sexual—plays a central role in Sepuya's own portraits and his greater artist community. He is a figure who shows up everywhere you look, once you've found him: this year, his work can be seen in the Whitney Biennial. He has also been included in group shows at the Guggenheim, the Walker Art Center, MCA Chicago, MoCA Los Angeles, and the Studio Museum in Harlem. Shall I go on? Even in an era in which photographic (self)portraiture is ubiquitous, Sepuya's masterful technique, alluring complexity, and artistic integrity perpetually render the genre anew. Micah, Chicago… shows it all off, in spades.
LAUREN SEIDEN
Hangman, 2016
$2,700 or as low as $238/month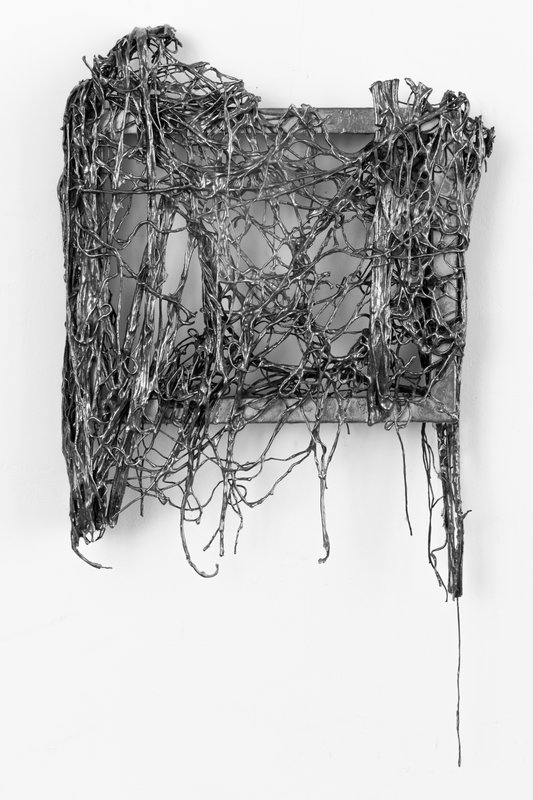 Those of you who are familiar with New York-based Lauren Seiden's work have likely seen her enigmatic pencil-on-paper drawings, in which she painstakingly applies graphite, stroke by stroke, to large swaths of molded paper to achieve a sculptural quality with the medium I've never seen before. Recently, she has expanded into new media, such as marble, readymade textiles, and found objects to more directly engage with canonical histories of art, production, and femininity. In Hangman, a net of metallic thread appears to melt over an empty wood frame, all of which is completely coated by hand with graphite. Never settling for the inherent properties of her raw materials, Seiden overrules them and sets the terms instead. Here, that aggressive gesture somehow yields a seductive object that begs for touch like a silk negligee. Seiden's work has recently been shown at notable galleries internationally, and will be included in the 2020 biennial at HEART-Herning Museum of Contemporary Art in Denmark. If you'd rather not wait to see one of these in the flesh, then go ahead and make me jealous: take this one.
Caroline Wells Chandler
Heady, Ongo (2018)
Inquire for price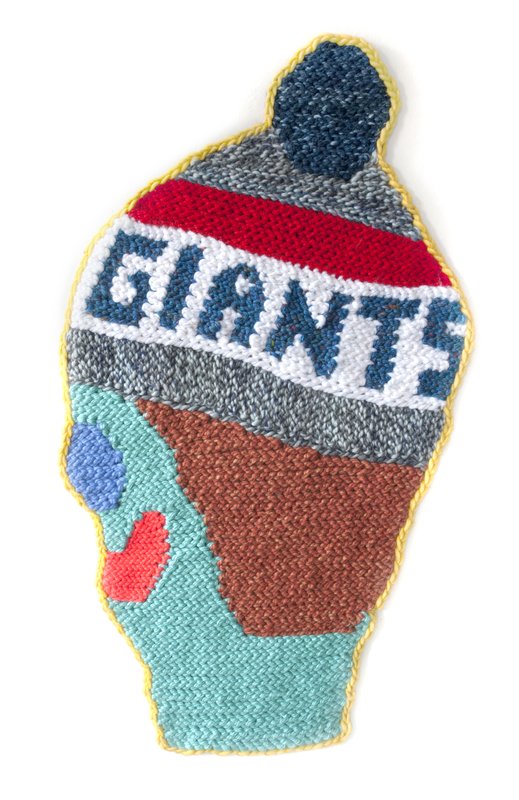 Caroline Wells Chandler takes a "mad scientist" approach to making: he utilizes the tools he earned from a conservative upbringing—knitting, embroidery, cake decorating—and reanimates them into queer subversions that turn those traditions upside-down. If forced to choose one word to describe the diverse range of Chandler's work, it would be 'jubilant.' Chandler's most known works are his colorful crocheted figures and faces, like Heady, Ongo (2018), whose graphic rendering emphasizes universality rather than specificity. The Yale MFA grad's most recent exhibition at New York's Mrs. Gallery just closed this June, and I anxiously look forward to his solo exhibition at the MOCA Tucson in 2020. There has been no shortage of exhibitions featuring Chandler's work in recent years, and I can see why. His figures radiate a sense of liberation, enjoyment, and pride, which in our present moment is nothing short of radical.
RELATED ARTICLES:
6 Reasons to Collect Ida Ekblad, Norway's Fastest Rising Art Star
Four Questions for Collage Artist Charles Wilkin
"What I'd Buy This June" : Artspace's Advisor Shares the Artworks in Her Cart
[related-module]