Six reasons to collect Ida Ekblad's Picture Phosphorescence, the Pure, Again:
1. Likely Norway's fastest rising star, Ida Ekblad 's work has been described as "a special kind of no-holds-barred urban folk art," borrowing from movements like Abstract Expressionism and Situationism but also pop culture, cartoons, or graffiti aesthetics.
2. For her current exhibition, "Blood Optics," at Mexico City's Museo Tamayo, Ekblad created a new series of brightly colored paintings using Puff Paint (paint that expands to create a textured surface), and sculptures made of concrete and discarded objects.
3. Produced in collaboration with Counter Editions, Picture Phosphorescence, the Pure, Again keeps in line with the artist's signature use of Puff Paint. In the unique production of this editioned silk screen print, a special additive was used in the final layer of white ink, which rose after the print was passed under a special heater. Aliens and gateways are also some of Ekblad's most recognizable motifs, along with the color blue—making this print truly representative of the artist's signature style.
4. At auction, Ekblad's paintings go for as much as $50,000—and that number is only rising. Get your hands on this piece, for less than $500, while you still can.
5. Ekblad's international schooling has taken her from London (Central Saint Martins) to Solo's National Academy of Art (where she received both her BA and MA) to Los Angeles' Mountain School of Arts.
6. The Norwegen artist has held solo exhibitions at Green Neftali in New York, Herald St in Zurich, Freedman Fitzpatrick in Tokyo, Max Hetzler in Paris and Berlin, and the National Museum of Norway.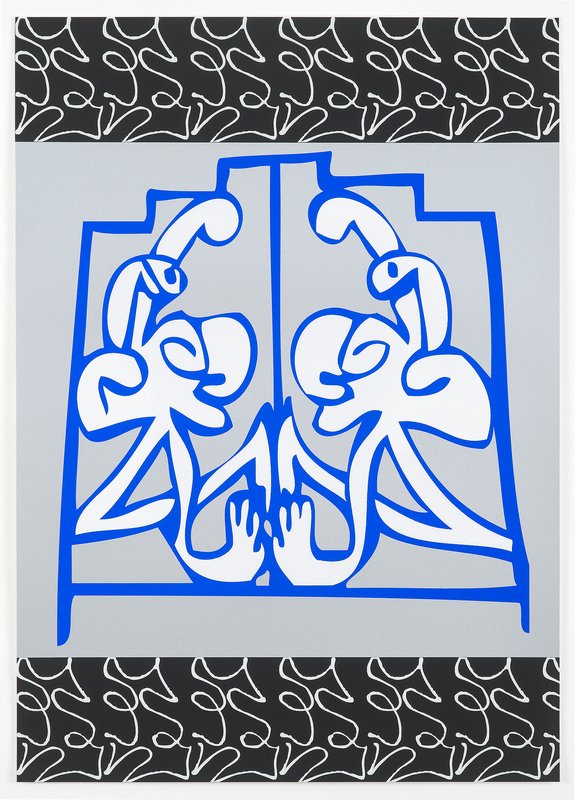 Picture Phosphorescense, the Pure, Again (2015) is available on Artspace for $42 6
RELATED ARTICLES:
6 Reasons to Collect Nicolas Party, the Newest Member of Hauser & Wirth's Roster
States of Undress: 5 Reasons to Collect Natasha Law's Semi-Nudes
"Rise, React, Revolt": 5 Reasons to Collect These Iván Navarro Works