Five reasons to collect this lambswool blanket by Nicolas Party:
1. Mega-gallery Hauser & Wirth has recently announced it's representing Swiss artist Nicolas Party, who, at 38 years old, is one of the youngest artists on the roster.
2. It's no wonder Hauser & Wirth has taken interest; a landscape painting by Party sold for four times its high estimate at a recent Phillips auction in New York. It sold for a whopping $608,000, setting a new record for the artist.
3. Nicolas Party's colorful paintings are hard not to like. His mundane objects—trees, vessels, fruit, and generic people—are painted as smooth, bulbous forms in indefinite scales, as if hollow shells in a vacuum. It's no surprise the artist worked for 10 years as a 3D animator; his images seem to more closely represent digital interpretations of objects than the objects themselves.
4. Party is highly influenced by modernist painters—especially those hailing from Party's own home country of Switzerland. Party cites Hans Emmenegger and Félix Vallotton as major influences—along with Egyptian sarcophaguses—in an interview with Artspace. Read the full conversation here.
5. Marc Payot, a vice president and partner at Hauser & Wirth, has said he was introduced to Party's work at Xavier Hufkens, the gallery that continues to represent the artist in Belgium. Party has also shown with Karma in New York, Kaufmann Repetto in Milan, Galerie Gregor Staiger in Zurich, and the Modern Institute in Glasgow—where the artist currently has a solo show.
6. For Party's first ever blanket edition, the artist has applied his painterly precision, vibrant color palette and a keen eye for composition, continuing a long standing art-historical dialogue between representation and abstraction, and observation and the imagination. Each blanket, produced in collaboration with Studio Voltaire, is made on a hand-loom by master Scottish craftspeople with a rich heritage of knitwear and textile production using natural materials. The double-sided knitting style achieves a design rich finish. The front face of the blanket showcases the artist's work, whilst a birdseye pattern driven by the knitting style, is achieved on the underside. Each blanket has a noticeably soft handle and luxurious feel.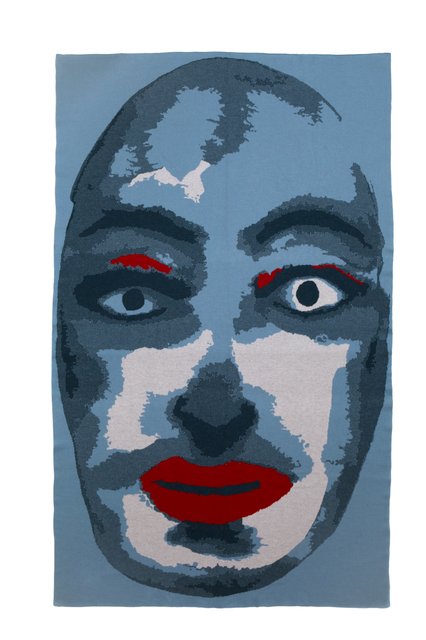 Nicolas Party, Untitled (2017) is available on Artspace for $711 or as low as $50/month
RELATED ARTICLE:
Post-Internet Phenomenon Nicolas Party on the Importance of Painting Cats in the Digital Age