Lives and Works
Nottingham, UK
Education
MA Painting, Royal College of Art (RCA), London, 2011
BA Set-design & Technology, Moscow Art Theatre School, Moscow, Russia, 2000
Permanent Collection
Arts Council Collection, London, UK
RCA Collection, London, UK
Saatchi Collection, London, UK
Zabludowicz Collection, London, UK
Nottingham Castle Collection, UK
Yelena Popova explores the type of non-Euclidean geometry pioneered by Nikolai Lobachevsky in the early nineteenth century. She also attempts to deflate painting's overstated status, presenting it as a prop or ghostly image breaking free from conventions of display and the constraints of the frame. Popova makes paintings, but also works with installation and video, her films and videos providing a wider context and detailed elaboration of the questions she brings to the medium of painting. Balance of Probabilities (2012), for instance, offers a configuration of Constructivist gestures where painting is supported with the aid of deconstructed pallets, studio furniture and even a strategically placed doorknob.
Popova's most developed series of paintings to date are also her apparently least worked. In the Invisible Paintings (2014-ongoing), she embarks on an extended examination of the visibility of that which is largely invisible: labor and its value, not to mention the use, exchange and surplus value that labor creates. Akin to the resistance to the industrial, corporate and capitalist treatments of the stuff we eat through the sow food movement, Popova mixes her own pigments and eschews artists' supply shops. "Read-made paint is as evil as ready-made food," she says with a peasant's cunning. Her Invisible Paintings and method of labor are something of a slow antidote to the speed and overload of a digital culture and economy predicated on the image.
Popova has shown her work in a number of solo and group exhibitions including Nottingham Contemporary, UK, Regina Gallery, Moscow, Paradise Row Gallery, London, Figge von Rosen Gallery, Berlin, NN Gallery, Northampton, and CCA Wattis Institute for Contemporary Arts, San Francisco, among others. In 2014 she was shortlisted for an Arts Foundation Award in Painting.
Gallery: Philipp von Rosen Galerie, Cologne, Germany
Courtesy of Vitamin P3
Works Available for Purchase
Articles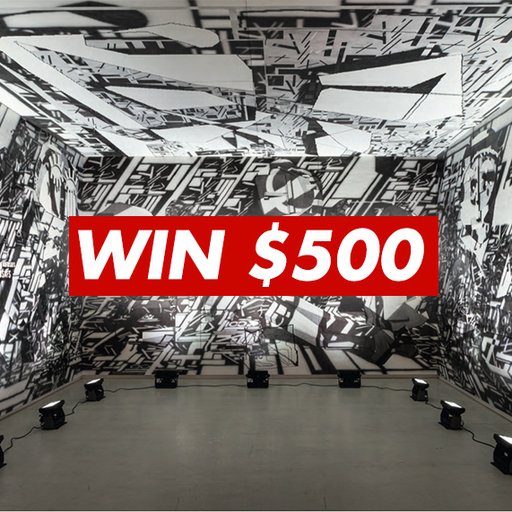 The Great Vitamin P3 Painting Hunt