Lives and Works
Amsterdam, Netherlands
Education
New School for Social Research, New York, NY, 1953
University of Washington, Seattle, WA, 1949
Jo Baer Gallery Art
Galleries
Barbara Thumm Gallery, Berlin, Germany
Permanent Collection
Los Angeles County Museum, Los Angeles, CA
Museum of Contemporary Art, Chicago, IL
Museum of Contemporary Art, Los Angeles, CA
Museum of Modern Art, New York, NY
Rijksdienst Beeldende Kunst, The Hague, Nederlands
Saatchi Collection, London, England
San Francisco Museum of Modern Art, San Francisco, CA
Solomon R. Guggenheim Museum, New York, NY
Stedelijk Museum, Amsterdam, Nederlands
Tate Gallery, London, England
Whitney Museum of American Art, New York, NY
With her pared-down, hard-edge paintings, Jo Baer established herself as an important player in New York's Minimalist movement during the 1960s and early 1970s. Among contemporaries such as Donald Judd, Sol LeWitt, Robert Morris, and Dan Flavin, Baer stood out for her particular, highly recognizable compositions, which consisted of large white or grey central areas that were skirted first by thin colored strips and were secondly encircled by thicker black bands. The works in this series served as explorations of human perceptual experience—for Baer, light was always the focus of her work, as opposed to its formal elements, like its color, shape, or flatness. She has stated that the purpose of her early work was to create "poetic objects that would be discrete yet coherent, legible yet dense, subtle yet clear."
In 1975, Baer decamped New York, leaving both the American art world and her Minimalist style behind. During various sojourns in Ireland and London—and later in Amsterdam, where she continues to live and work today—Baer turned to imagery for the first time, developing what she termed "radical figuration." The subjects, concepts, and objects that therefore seeped into her work reference mythology, private experiences, and art history. They take shape, or are simply alluded to, in airy, mysterious drawings, wherein figures of animals, body parts, sexual scenes, and quotidian objects become slightly discernible.
Baer has been the subject of solo exhibitions at the Whitney Museum of American Art in New York, the Museum of Modern Art in Oxford, the Stedelijk Museum in Amsterdam, the Seattle Art Museum, and the DIA Center for the Arts in New York. Among the countless noteworthy group exhibitions in which Baer has been included are those staged at dOCUMENTA, the Museum of Modern Art in New York, the Guggenheim Museum in New York, the Art Institute of Chicago, the Museum of Contemporary Art in Los Angeles, and the San Francisco Museum of Modern Art.
Works Available for Purchase
Articles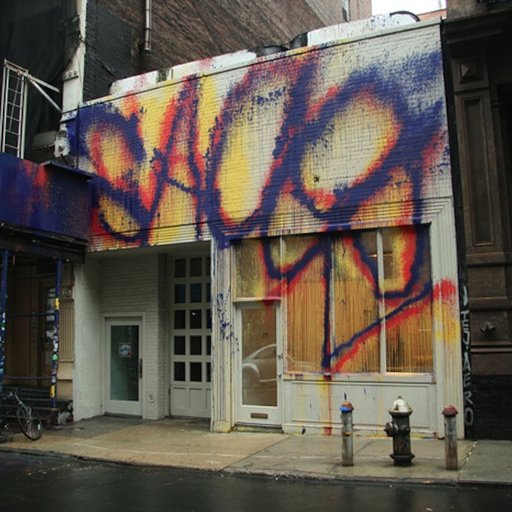 10 of Art History's Most Important Defunct Galleries