As a business model, the art gallery occupies a unique position. Functioning as the bridge between art's existence as a commercial enterprise and its role as a philosophical pursuit, a gallery, unlike other businesses, has a measure of success that is completely divorced from its financial earnings: by championing important artists, and putting on daring and provocative shows, they can become part of art history even if they never generate a massive profit.
On the one hand, this is a good thing, since it means that galleries can handle the commercial side and leave the artist to do what they do: make interesting art. On the other hand, it means that even historically significant galleries art don't always make it past their first year of existence. This might be for fiscal reasons, or due to shifting audiences—or, in some cases, a successful gallery's operator simply decides to move on. Below are 10 galleries that each made a major impact on art, but, for various reasons, didn't last.
FERUS GALLERY, LOS ANGELES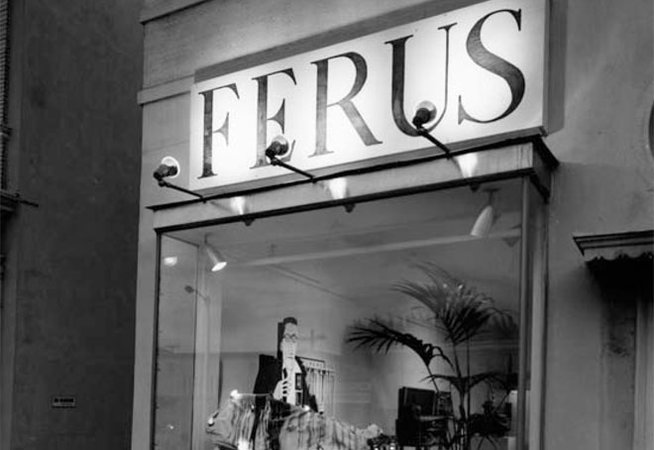 DEALERS : Ed Kienholz, Walter Hopps, Irving Blum
ACTIVE DATES : 1958–1966
EXHIBITED ARTISTS : Edward Kienholz, Robert Irwin, Jay DeFeo, Kenneth Price, Llyn Foulkes, Larry Bell , Andy Warhol , Ed Ruscha , Roy Lichtenstein , Frank Stella , Bruce Conner
MAJOR EXHIBITIONS : Ferus has gone down in history as the gallery that birthed the Los Angeles art scene, presenting significant shows of Finish Fetish art, bringing shows of groudbreaking East Coast art out to the West, and debuting Mr. L.A. himself, Ed Ruscha. Famously, in 1962 the gallery staged Warhol's first West Coast show, premiering his "Campbell's Soup Cans" series—and giving dealer Irving Blum the opportunity to buy all 32 for himself for $1,000, only to sell the series to MoMA for $15 million in 1996.
WHY IT CLOSED : Ferus Gallery closed in 1967 when Irving Blum made a risky business move and decided to open Ferus/Pace in L.A. with Pace Gallery founder Arne Glimcher. The joint venture only lasted two years, and Blum eventually went on to open his eponymous gallery.
IRIS CLERT GALLERY, PARIS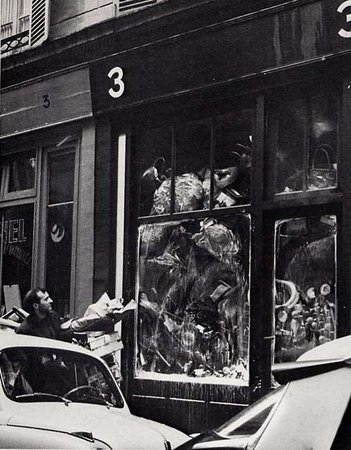 DEALER : Iris Clert
ACTIVE DATES: 1955–1971
EXHIBITED ARTISTS : Yves Klein , Arman , René Laubies, Jean Tinguely
MAJOR EXHIBITIONS : The Micro-Salon d'Avril in 1957 presented over 250 postcard-sized works by the likes of Pablo Picasso and Max Ernst; the same year the gallery debuted Yves Klein's Propositions Monochromes , the celebrated paintings in International Klein Blue. In 1961, for a group show in which each artist produced a portrairt of Clert, Robert Rauschenberg famously sent a telegram reading simply, "This is a portrait of Iris Clert if I say so." It was exhibited in the show.
WHY IT CLOSED : Yves Klein, the gallery's major star, died in 1962, and Clert moved the gallery to a new location across the Seine. Interest quickly faded, and by 1971 the gallery closed.
STORRAN GALLERY, LONDON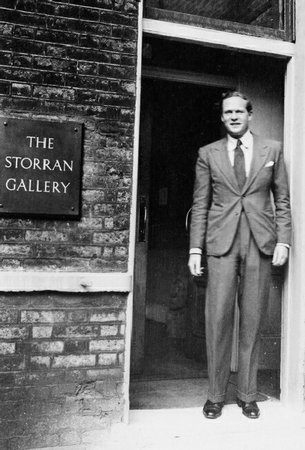 DEALERS : Eardley Knollys, Frank Coombs, Ala Storey
ACTIVE DATES: 1936–1944
EXHIBITED ARTISTS: Amedeo Modigliani, Chaim Soutine, Pablo Picasso , Graham Bell, Raoul Dufy, Claude Rogers, Tom Harrison, Rupert Shepard, William Coldstream
MAJOR EXHIBITIONS: In 1938 it held a show of paintings called "The Jones Exhibition," for which artists Graham Bell and Tom Harrison typed letters inviting over 800 London families with the last name "Jones" to attend in an effort to democratize the gallery setting.
WHY IT CLOSED: Coombs was killed in World War II in 1944, and Knollys decided to close the gallery.
JOHN DANIEL GALLERY, NEW YORK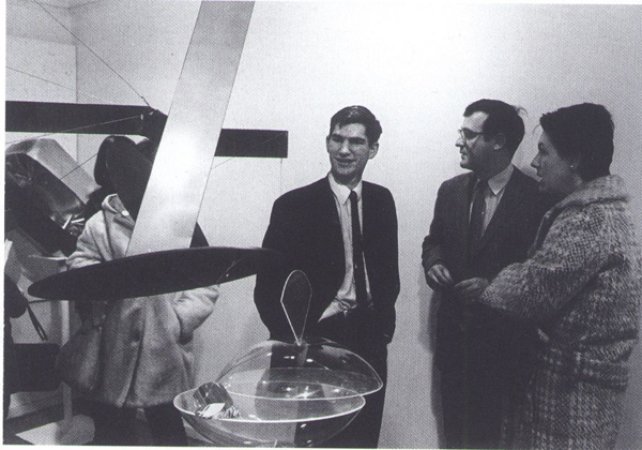 DEALER : Dan Graham
ACTIVE DATES: 1964–1965
EXHIBITED ARTISTS: Sol LeWitt , Jo Baer, Dan Flavin , Donald Judd , Robert Smithson
MAJOR EXHIBITIONS: In 1965 the gallery held the first-ever solo exhibition by Sol LeWitt.
WHY IT CLOSED: Graham was a brilliant artist, but not a great salesman; the gallery closed in 1965 due to insolvency, and Graham moved to New Jersey to escape his creditors.
GREEN GALLERY, NEW YORK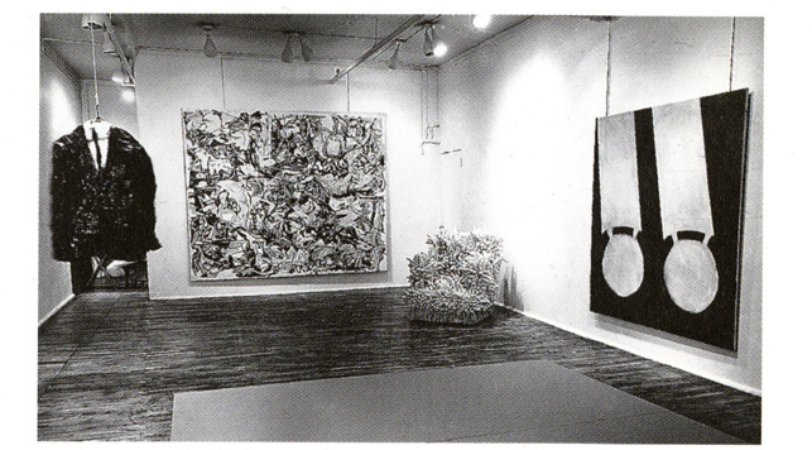 DEALERS: Richard Bellamy, with backing from the collector Robert Scull
ACTIVE DATES: 1960–1965
EXHIBITED ARTISTS: Claes Oldenburg , Donald Judd , Robert Morris , Mark di Suvero , Tom Wesselmann, Yayoi Kusama , Larry Poons, Lee Bontecou, Lucas Samaras, Frank Stella , Ellsworth Kelly
MAJOR EXHIBITIONS: In 1962, the gallery showed Claes Oldenburg's first exhibition of "soft sculptures," and the next year Donald Judd's first exhibition of his cadmium-red wooden sculptures. Critic John Gruen described Green Gallery as "the stepping-stone for every major American Pop artist."
WHY IT CLOSED: Concerned about a lack of sales, and dispite critical success, benefactor Robert Scull withdrew his support, leading to the gallery's closure.
RICHARD KUHLENSCHMIDT GALLERY, LOS ANGELES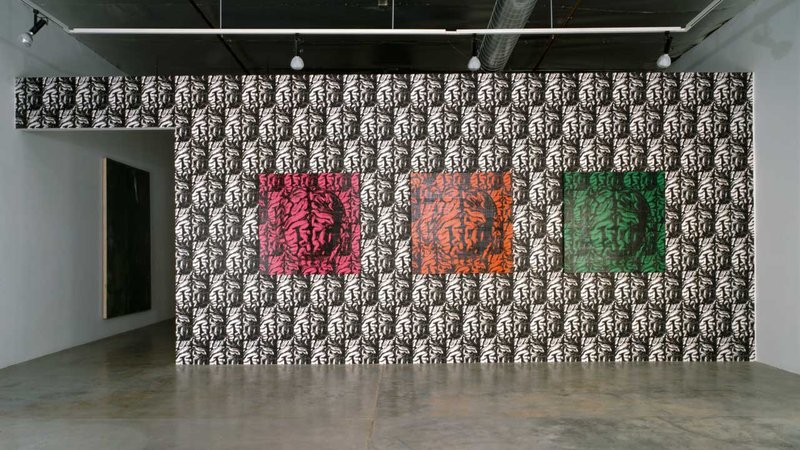 DEALERS : Richard Kuhlenschmidt, Tom Jancar
ACTIVE DATES : 1980–1993
EXHIBITED ARTISTS : David Askevold, Louise Lawler , Richard Prince , Sherrie Levine , James Welling , Matt Mullican , Julian Casabere, Douglas Huebler, Barbara Kruger , John Baldessari , Eric Fischl , Cindy Sherman , David Salle , Robert Longo
MAJOR EXHIBITIONS : The gallery held the first solo exhibitions of major Pictures Generation artists like Richard Prince, Sherrie Levine, Matt Mullican, and James Welling. Also 1985 it presented the landmark Joe Bishop AIDS Benefit, named in tribute to critic Joe Bishop, and Kuhlenschmidt's close friend.
WHY IT CLOSED : A 1991 recession prompted Kuhlenschmidt to move the gallery to a new space a third of its original size, but to no avail; the gallery closed two years later.
THE ART OF THIS CENTURY, NEW YORK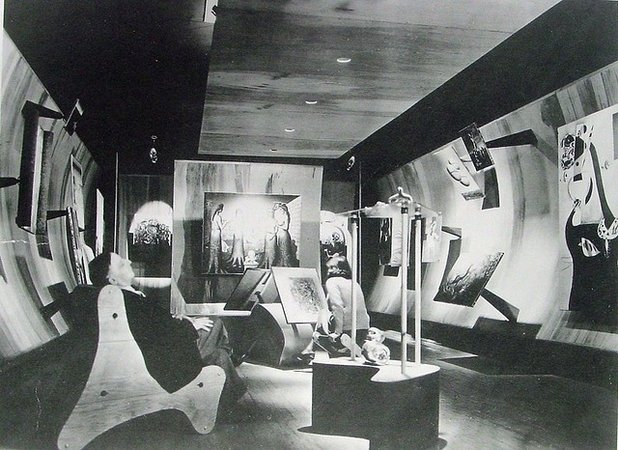 DEALER : Peggy Guggenheim
ACTIVE DATES : 1942–1947
EXHIBITED ARTISTS : Wassily Kandinsky, Joan Miró , Georges Braque , Salvador Dalí, Pablo Picasso, Jean Arp, Jackson Pollock, Mark Rothko, Hans Hofmann, Max Ernst, Alberto Giacometti, Willem de Kooning
MAJOR EXHIBITIONS : In 1943, it held Jackson Pollock's first solo show, and the long-term contract that Guggenheim offered the artist kickstarted his career. Three of the Art of This Century's four distinct galleries—with rooms dedicated to abstraction, Surrealism, and kinetic art—were regularly curated by Herbert Read and Marcel Duchamp. The fourth, the "Daylight Gallery," was dedicated to temporary exhibtions and featured 103 different artists over the gallery's five-year run.
WHY IT CLOSED : Guggenheim decided to move permanently to Venice, Italy, where she had been showing her private collection on the banks of the Grand Canal, and where her foundation remains today.
DEITCH PROJECTS, NEW YORK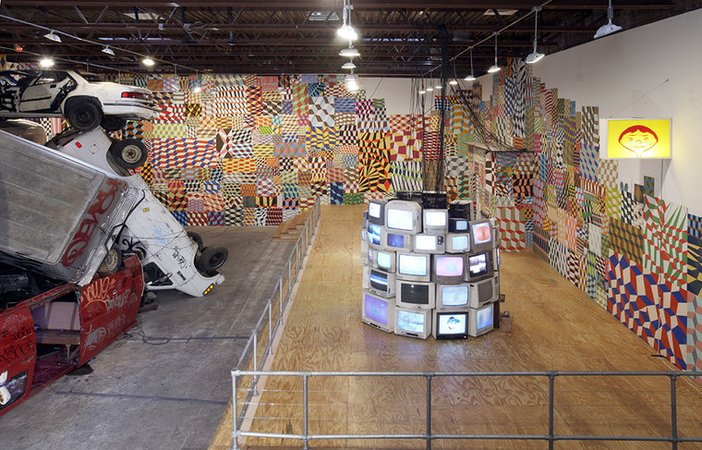 DEALER : Jeffrey Deitch
ACTIVE DATES : 1996–2010
EXHIBITED ARTISTS : Oleg Kulik, Yoko Ono, Swoon, Barry McGee , Steve Powers, Keith Haring , Todd James
MAJOR EXHIBITIONS : In 1998, the gallery held Yoko Ono's "Ex It," which featured trees growing out of 100 wooden coffins. In 2000, Barry McGee, Steve Powers, and Todd James produced an installation called Street Market , which created a post-apocalyptic urban street within the gallery. In 2007, Dan Colen and Dash Snow filled the gallery with a bacchanalian mess of torn newspapers and the leftovers of a debauched sex-and-drugs party involving the artists and called it "Nest." In 2008, the gallery worked with street artist Swoon to produce seven boat-sculptures that were floated up and down the Hudson River. In addition to all that, each year at Art Basel , Deitch Projects presented a performance by a live band made up of musicians from within the art world.
WHY IT CLOSED : Deitch moved to Los Angeles in 2010 to become the director of the Museum of Contemporary Art, Los Angeles . Deitch's appointment at MOCA was problematic: his firing of longtime chief curator Paul Schimmel prompted the resignation of four major artists from the museum's board in protest.
291, NEW YORK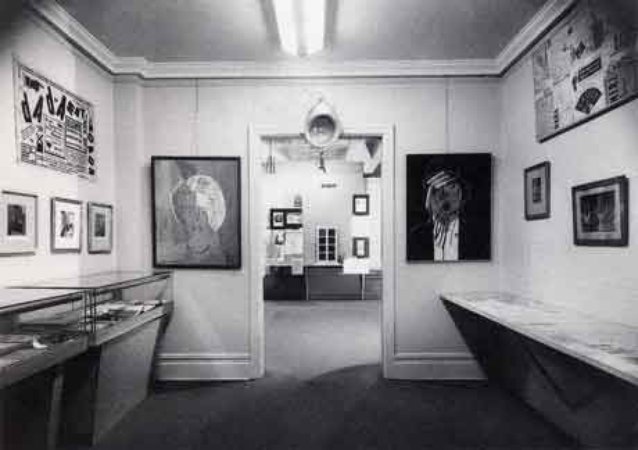 DEALERS : Alfred Stieglitz and Edward Steichen
ACTIVE DATES : 1905–1917
EXHIBITED ARTISTS : Alvin Langdon Coburn, Henri Matisse, Henri Rousseau, Auguste Rodin, Paul Cézanne, Pablo Picasso , Marcel Duchamp
MAJOR EXHIBITIONS : Originally known as the "Little Galleries of the Photo-Secession," 291, under Stieglitz's direction, is credited with bringing photography to the same level of import in America as painting and sculpture. In 1911, it also presented both Matisse and Picasso's first solo shows in the United States.
WHY IT CLOSED : Declining attendance over the course of World War I caused 291 to shut its doors in 1917, a year before the end of the war.
THE HUYSMAN GALLERY, LOS ANGELES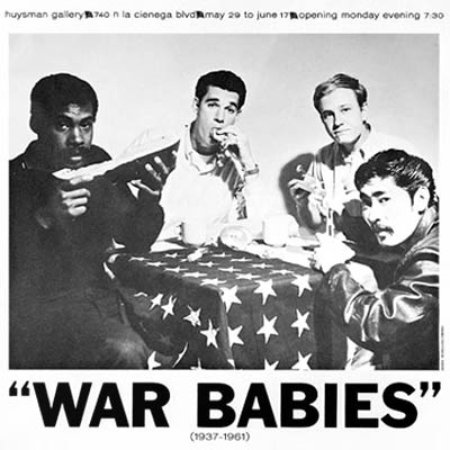 DEALER : Henry Hopkins
ACTIVE DATES : 1960–1961
EXHIBITED ARTISTS : Joe Goode, Ed Ruscha , Larry Bell, Ron Miyashiro
MAJOR EXHIBITIONS : Huysman Gallery gained notoriety in 1961 for its exhibition "War Babies," a group show that featured works by Larry Bell, Goe Goode, Ed Bereal, and Roy Miyashiro. A print advertisement for the show, however, garnered more attention than the artwork itself; it depicted the four artists sitting around a table festooned with an American flag as a tablecloth.
WHY IT CLOSED: The John Birch Society, an anti-Commuinst, pro-limited-government political advocacy group, denounced the "War Babies" advertisement, and the Huysman Gallery, for desecrating the American flag. This led the gallery's backers to pull their support at the end of the summer. Without funding, the gallery was forced to close.