Ferren Gipson is a firm believer in the value of an art-history degree. "People sometimes ask me what sort of jobs they can do if they study art history," reveals the American-born, British-based writer, educator and doctoral researcher at SOAS, University of London. "I'm happy to tell you that the opportunities are endless!
You could work on a film set giving advice about making scenes look historically accurate, or work with the police to track down sneaky art thieves. Art historians can travel the world to dig up ancient ruins or even pick up a paintbrush to carefully restore fading masterpieces."
Arts graduates could also research, curate and author the perfect imaginary art museum for children aged eight to 14, as Gipson has just done. Her new book, The Ultimate Art Museum, gathers the world's greatest works together, from ancient cave paintings right up to contemporary installations, and places them within easy reach - and understanding - of school children, between its two hardback covers.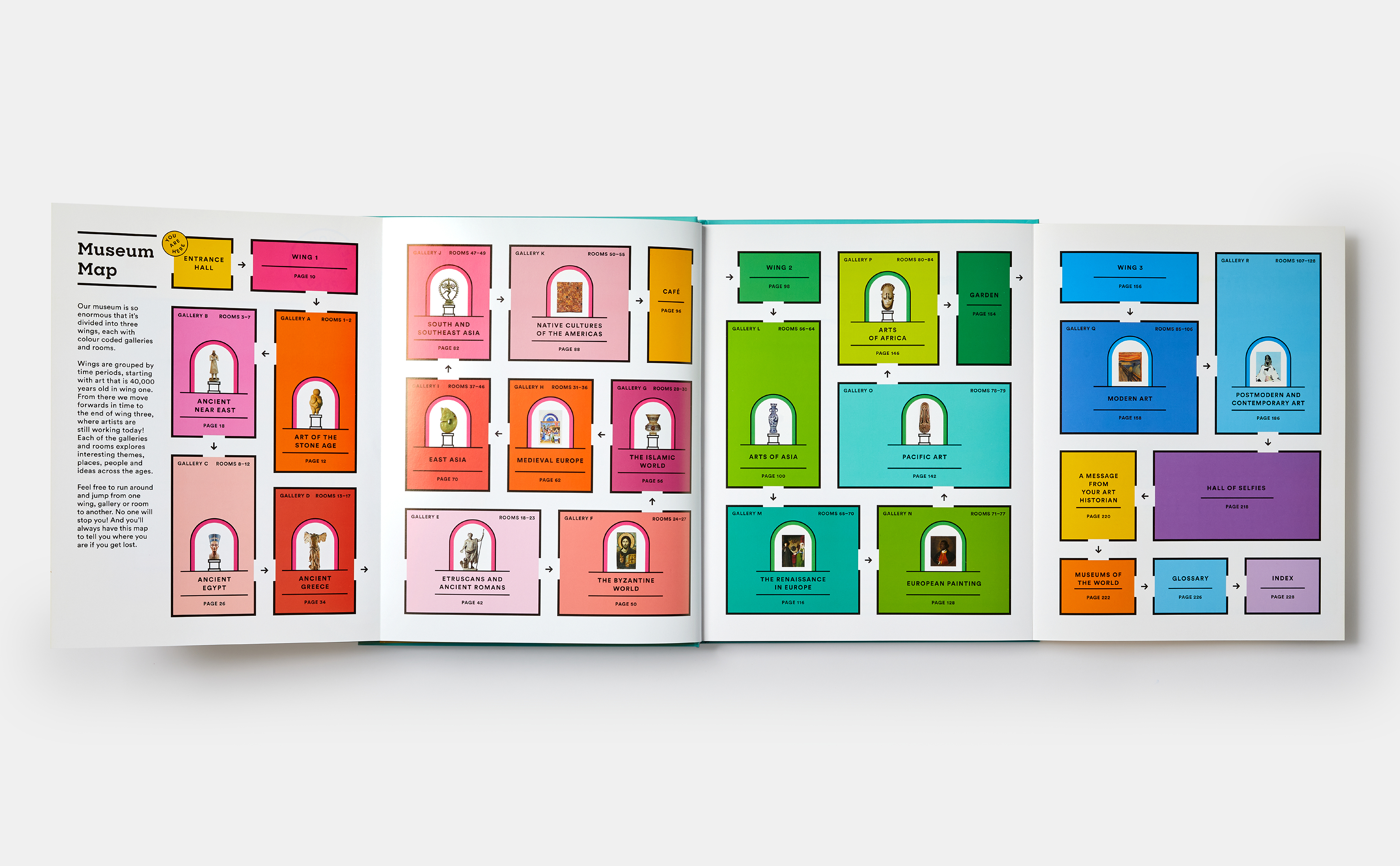 With three wings, 18 galleries and 129 rooms, The Ultimate Art Museum has room for everything from an ancient Babylonian city entrance through to one of Yayoi Kusama's glittery Infinity Rooms. And this being a museum tour for kids, there's also plenty of interactive elements, such as puzzles and color-coded, foldout maps.
Indeed, The Ultimate Art Museum is quite a work in itself. So, how did Gipson begin to conjure up such a place? Here she describes her own early love of museums, her inspirations and her tips on talking to kids when standing in front of great artworks.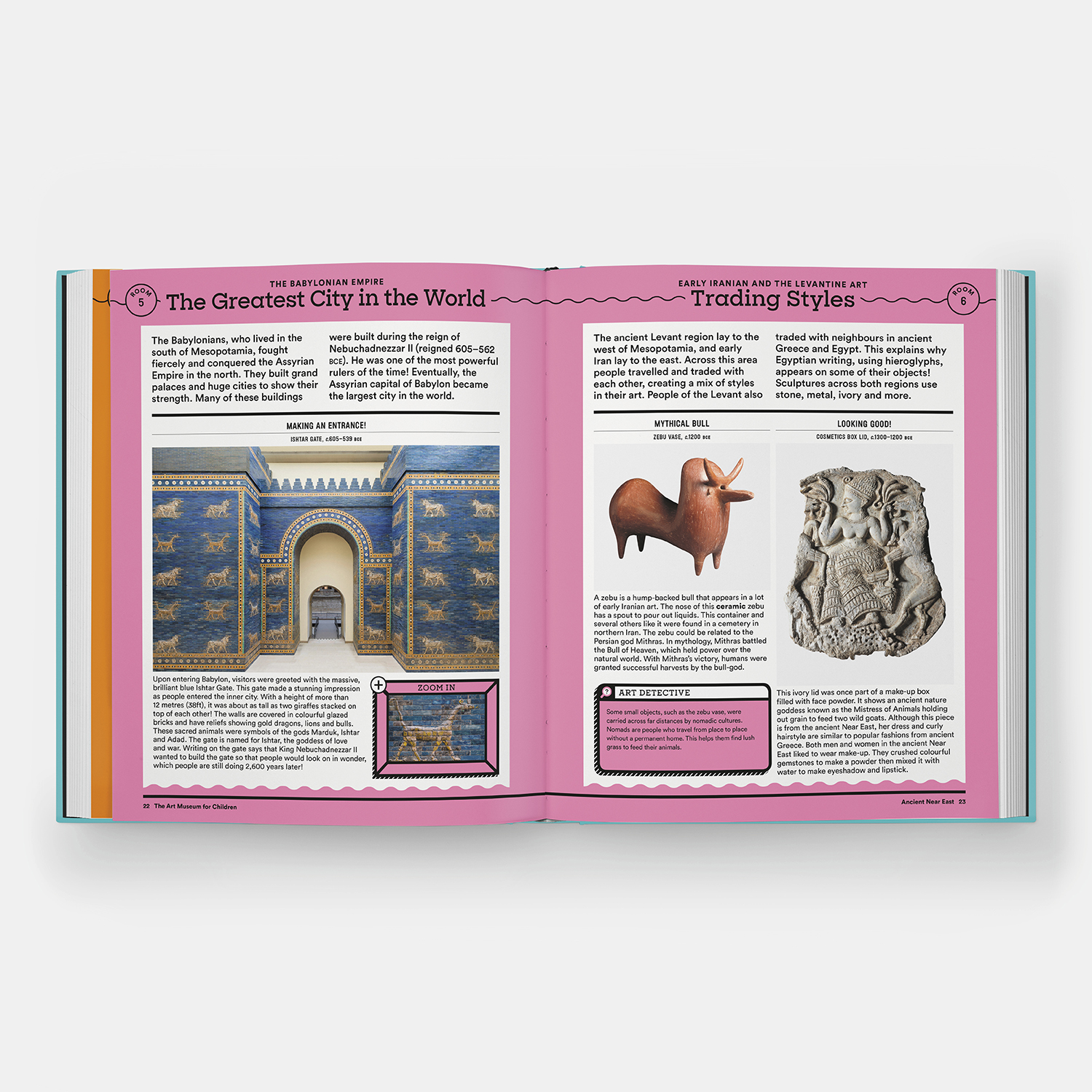 What were the formative museum-going experiences of your youth? Did you always enjoy visiting museums and galleries? I can remember going to museums of many different types as a kid—art, science, natural history, aeronautics, and all sorts. I think my family was keen to expose me to different things and stimulate a curiosity for learning. I can remember an amazing day spent in a science museum where I got to pretend that I was on a spaceship, and I can also remember being equally fascinated by a trip to The Mint Museum looking at portraits and artworks from around the world. I think those experiences helped me to explore and develop different interests, and I'm so glad for that.

Was there a single institution you had in mind when you created the Ultimate Art Museum? I didn't have a particular institution in mind when working on The Ultimate Art Museum. I looked at the layouts of several museums around the world—including The Met, The Louvre and others—alongside various art history curriculums and even my old notes from my BA studies. From there, I thought about how I could structure The Ultimate Art Museum in a way that shares art from different cultures across time.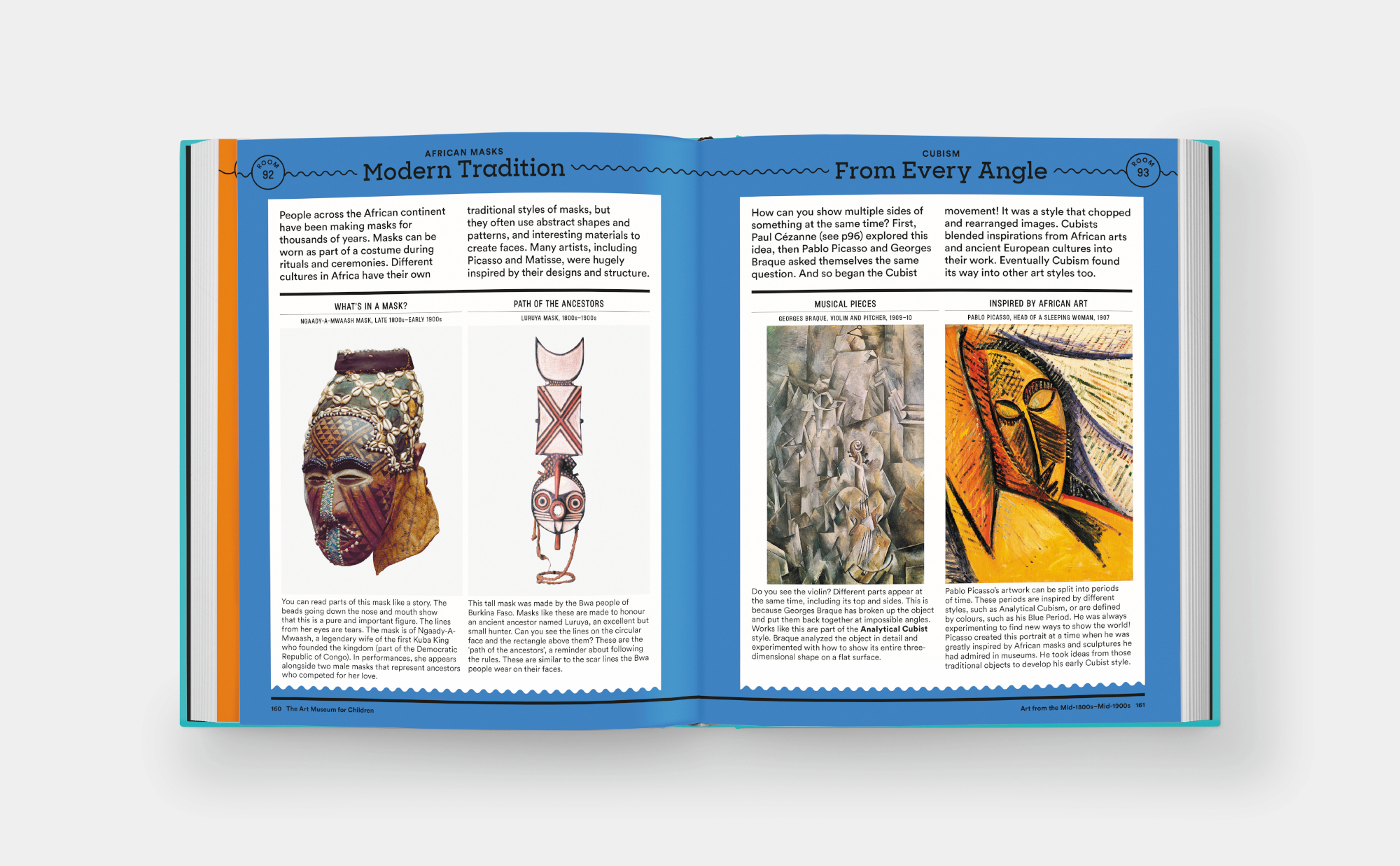 Which museums does your son enjoy? And do you have any tips for gallery going parents? We like to take our son to museums that relate to what he's interested in at the time. When he was in a phase of being interested in buses, we went to the London Transport Museum. When he talked about being an astronaut when he grows up, we went to the Science Museum. He's quite young, and I think at his age, he sees museums as huge spaces where he can run around and play. Museums with interactive areas for the little ones are great when kids are small.
What was the first museum or gallery you visited when you arrived in London? What made an impression? The first museum I went to in London was Tate Modern and it was a magical experience. I'd recently finished my BA in art history, and it was incredible to find myself standing in front of works by so many of the artists I'd learned about. It felt like meeting a bunch of celebrities! I can remember one moment where I turned a corner and saw a long painting by Jackson Pollock. I was so amazed that I was getting to see it in person, and I sat on a bench in front of it for a long time.
I had a similar feeling when I visited the Louvre and saw The Raft of the Medusa. I'd just gone through the room with the Mona Lisa and there was a huge crowd waiting to see it up close. I decided to continue into the next room, rather than wait, and then I saw Géricault's massive painting hanging there. It is the most stunned and amazed I've ever been in front of any artwork and I'm happy I could I include it in The Ultimate Art Museum.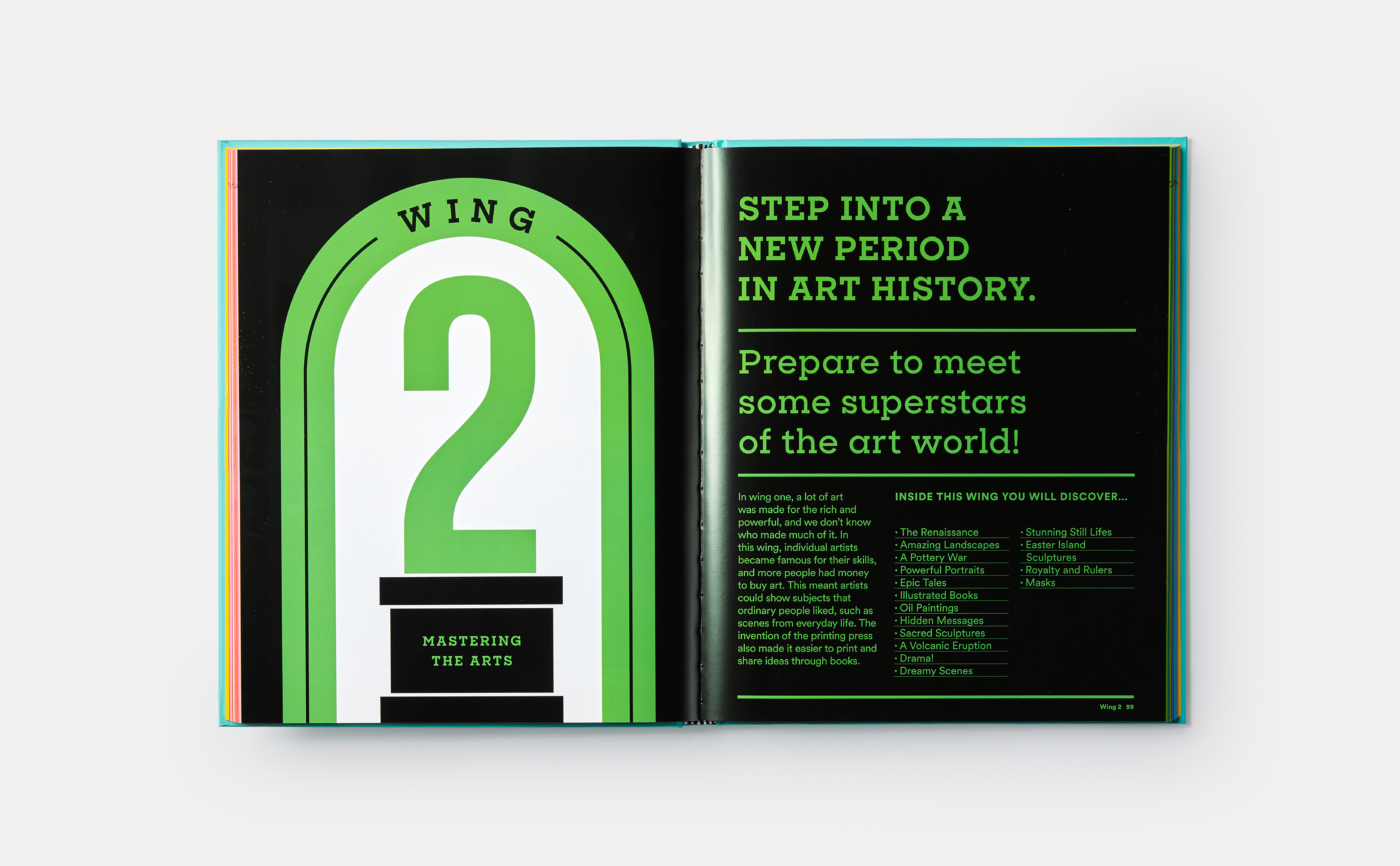 We all found different ways to replicate or replace the museum experience during the pandemic. How did you do it? I worked on The Ultimate Art Museum across most of the lockdown, so I was having an extended museum experience the whole time! One of the other interesting things that happened was the #MuseumFromHome hashtag, where people began to create short videos discussing art and objects on social media. I started to post my own videos and I really enjoyed that storytelling process. Here's a later video I did about the hidden meaning of eggs in some Dutch paintings.

You also contributed to another Phaidon book, Great Women Artists. Did your research for that book feed into this one in any way? I was very keen to display works by women throughout the galleries, and there are so many great artists represented. I included many well-known artists, but I hope readers will discover new favorites as well. There's Guan Daosheng in the Chinese painting gallery, Alma Thomas in the gallery on color field painting, Pipilotti Rist in the video art gallery, and so many more. I hope every reader can discover at least one artist they didn't know about.
Is there a simple thing any parent can say to a kid standing in front of an artwork that will get them to engage with it? I think it's good for people of any age to share their thoughts and opinions on art, and to feel encouraged that there are no wrong or bad opinions. There are so many ways to approach an artwork, from how it makes you feel to the symbolism within the piece, and beyond. When I look at an artwork with my son, I often ask simple questions like "what do you think?" He'll share what he thinks, ranging from identifying what he sees in a work to discussing what emotions he recognizes in the figures. Then, I like to follow up by asking him to elaborate on his thoughts. I think one of the most important things to do is to make sure people know their opinions are welcome and valid.
The Ultimate Art Museum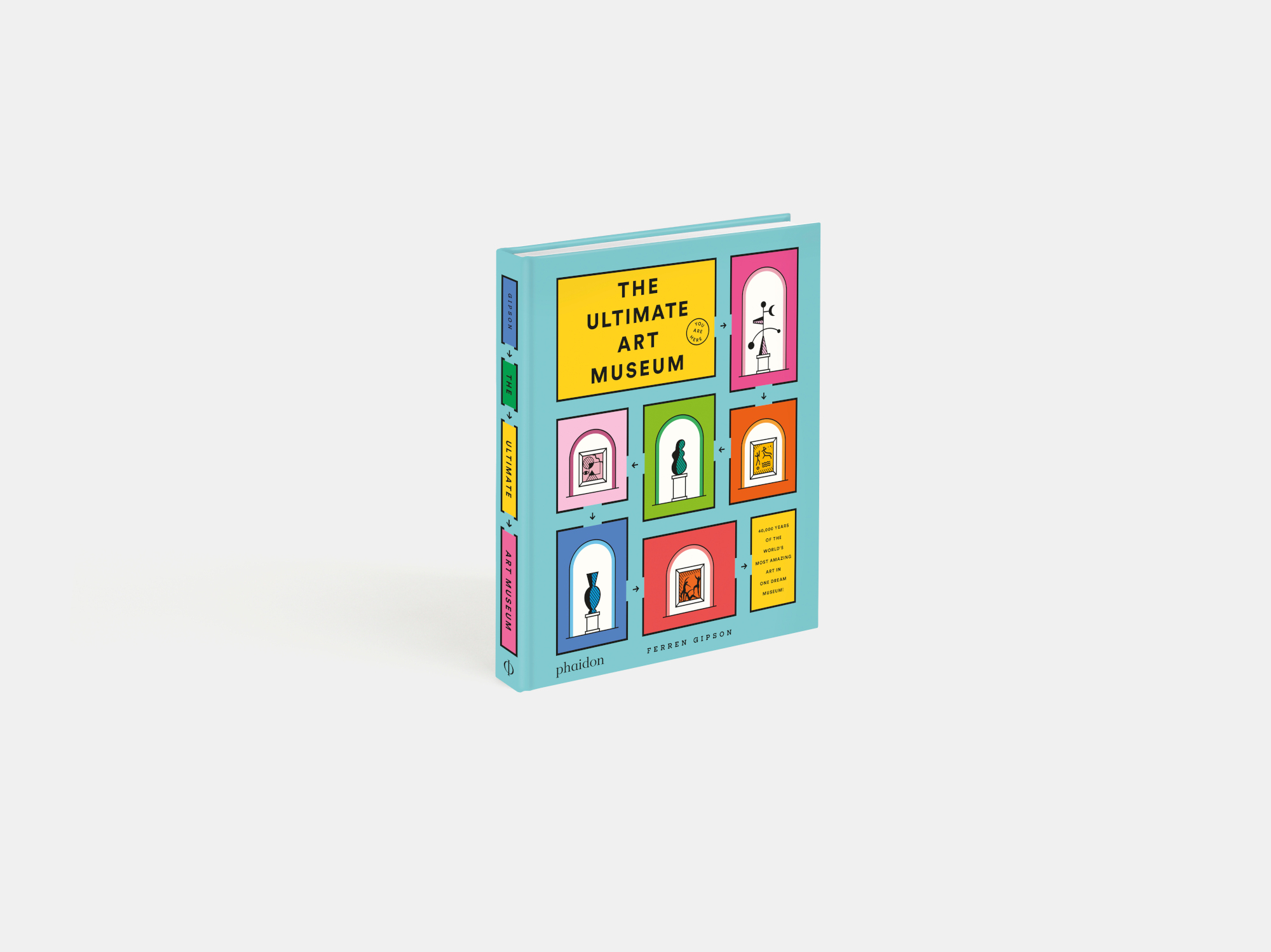 To find out more about The Ultimate Art Museum and perhaps even give your loved-ones a tour, go here. This imaginary art museum is an educational and inspiring experience without the constraints of space and time. Discover beautiful reproductions from pre-history to the present, arranged in easy-to-navigate, colour-coded wings, galleries, and rooms, each with an informative narrative guide. Marvel at its remarkable range of styles and mediums – from classic to contemporary, and from paintings and sculptures to photographs and textiles. You can order your copy from Phaidon here.