On Saturday 23 October, the Texan philanthropists and collectors Cindy and Howard Rachofsky will host the 22nd annual TWO x TWO for AIDS and Art 2021 Gala and Auction. This long-running, glamorous and hugely beneficial fund-raising event, held at the Richard Meier-designed Rachofsky House in Dallas, awards its proceeds to two very worthy organizations: the Dallas Museum of Art, and amfAR, The Foundation for AIDS Research.
In the past, the event has also honored a wide range of contemporary artists, including Alex Katz, Cecily Brown and Jonas Wood. This year, its organizers have chosen Yoshitomo Nara as their honored artist, recognizing the Japanese painter's work, not only via the gala, but also in a special fund-raising print of his work, Miss Spring (2012/2021). In the run-up to the gala, Artspace spent some time with Cindy Rachofsky, discussing her own tastes, her own artistic awakenings, and what she personally sees in Miss Spring (2012/2021).
Miss Spring (2012/2021) is available as an edition of 100 Digital pigment prints on Takeo Deep PV Hakou paper produced in Tokyo under the direction of the artist. Each print comes accompanied by a hardback copy of the 2020 Phaidon monograph Yoshitomo Nara, a bespoke print portfolio, and a numbered certificate of authenticity with registered serial number and publisher's stamp priced $2,000 USD each.
Yoshitomo Nara - Miss Spring, 2012/2021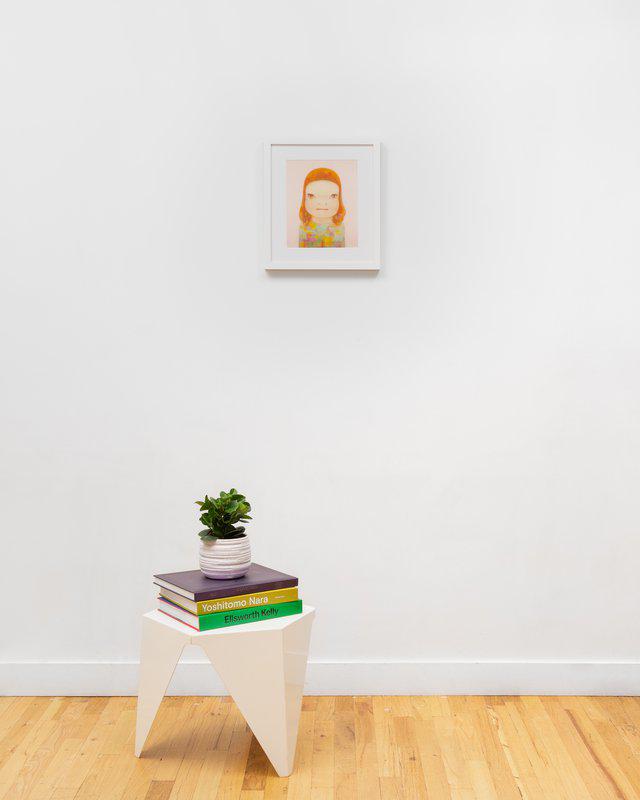 What was the moment for you when you realised art can actually make a difference - both on a personal emotional level and on a philanthropic one? Growing up I was never in a position to be philanthropic but knew that I wanted to make a difference in the world. The 'a-ha' moment really came with the opportunity to do TWO x TWO with amfAR and the Dallas Museum of Art. Originally I expected it to be a one time gesture and an introduction into having a personal opportunity to make a difference. The fact that over two decades later, TWO x TWO is thriving and we are continuing to make a meaningful difference in both the healthcare and cultural arena is important to me.

What, for you, is the most important aspect of your work? After a few years of chairing TWO x TWO and seeing the brilliant work that amfAR is facilitating, Kenneth Cole, who was the longtime chairman of the board, invited me to join the board. Over the next decade I had the privilege of working intimately with the staff and fellow board members to fund the critical research in finding a cure for AIDS.

How has the event changed over the years? Surprisingly while we have tweaked the event over the years it's basic format remains the same. Sometimes it is true that, if it ain't broke don't fix it!

Can you tell us a little about the evening and what happens? And who's attending this year's event? It begins with a cocktail reception and viewing of the 130 art works donated, and continues to a lovely dinner in a geodesic dome tent on the front lawn of our home. During the evening's festivities we have a live art auction of eight works, give an award to an honored artist that has been supportive of the cause and a performance by an entertainer. This year our honored artist is Yoshitomo Nara and our entertainer is Rita Ora.

What have been your own personal highlights over the years of hosting the event? For Howard and I it's been the number of collectors the event has developed. 90% of the people in the tent have been coming for 21 years. It's a family and has introduced a community (and a red state) to the AIDS epidemic and engaged a community with the art world.
Yoshitomo Nara - Miss Spring, 2012/2021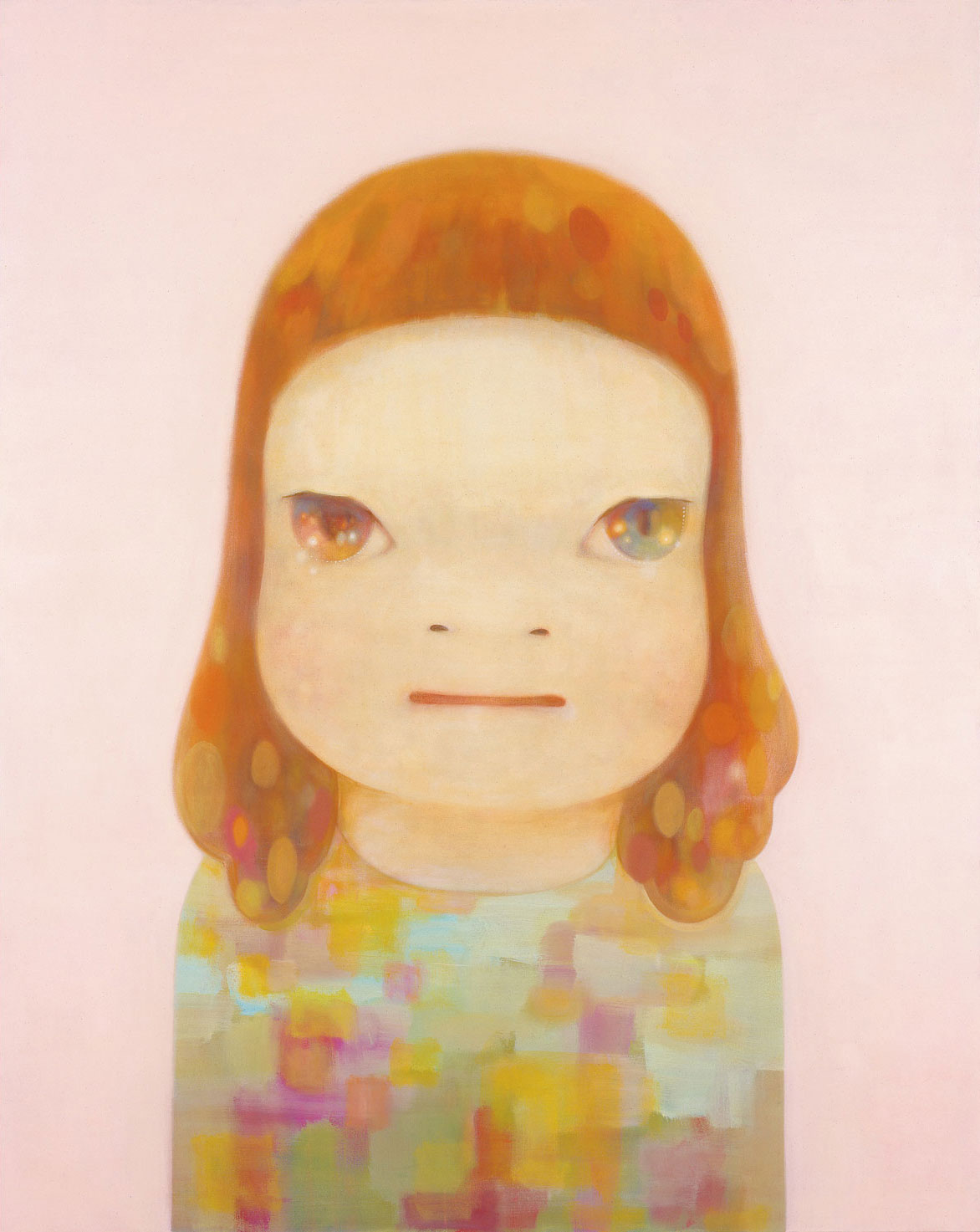 Image copyright Yoshitomo Nara
What is the role of philanthropy in today's art world? What does your particular kind of philanthropy bring? Through TWO x TWO we have helped inspire others to create events around the country that support their local institutions. We were the model for what so many do today in the art world.
What are your own art tastes? I particularly like works that are visually arresting and well crafted. I'm not really a conceptual art aficionado.
What do you most like or admire about Yoshitomo Nara and this particular edition? I respond to Nara's humanism, and the almost haunting image of the young figure looking back at you. It almost stops you in your tracks.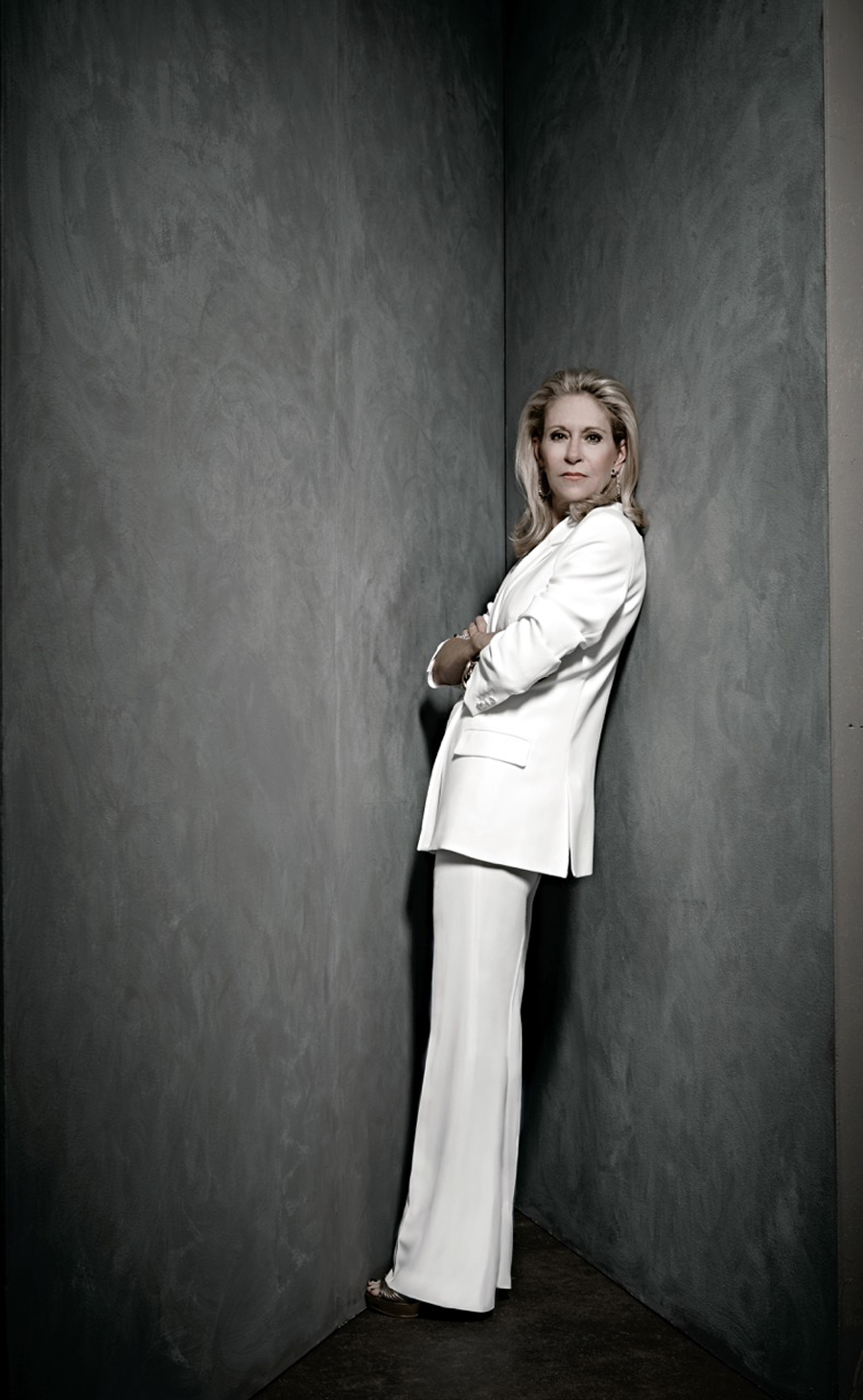 Cindy Rachofsky - photographed by Maxine Helfman www.maxinehelfman.com
To find out more about this year's event, go here; for more on Yoshitomo Nara's Miss Spring (2012/2021), go here.