These artists have bridged the gap between street art and fine art by bringing the graffiti aesthetic into the gallery. Read our full list here. 
1. Brazilian artist Cabelo uses bold and colorful line across media in a graffiti-inspired aesthetic.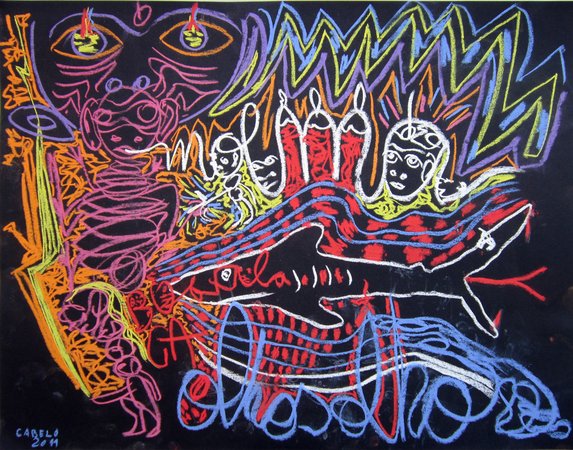 2. Alexandre Orion's interventions conflate photography, street art, and reality.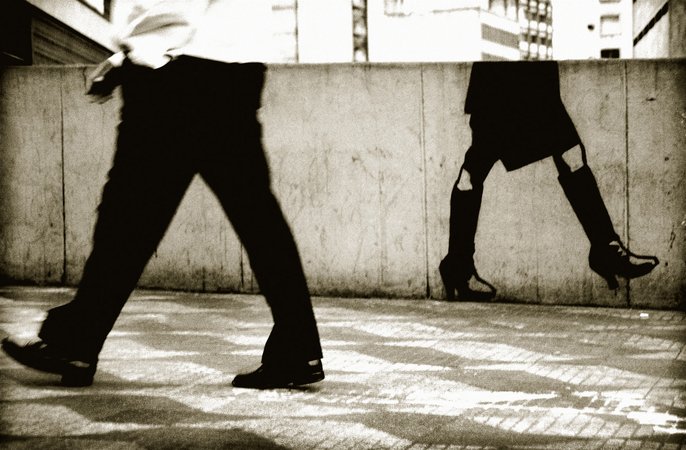 3. French "photograffeur" JR uses his own close-up photographs of faces to create large-scale interventions within the urban fabric of cities worldwide.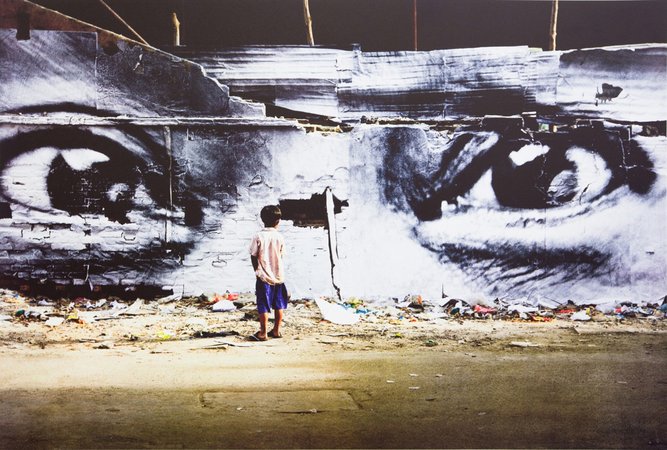 4. Kenny Scharf creates playful and imaginative characters, drawing on pop culture to integrate art and life.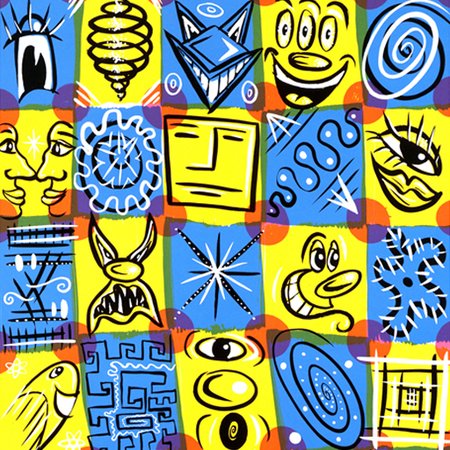 5. An iconic artist of the New York scene in the '80s, Jean-Michel Basquiat brought the street-art aesthetic into the gallery and influenced a generation of artists.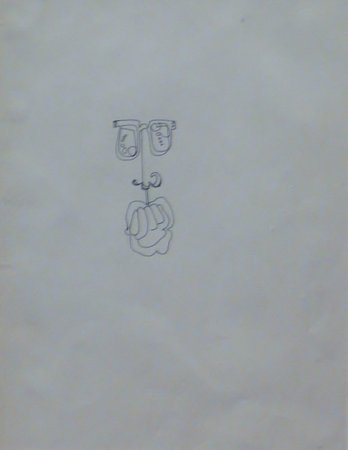 6. Keith Haring created this print in his distinctive style to benefit Best Buddies International. 
7. German photographer Thomas Hoepker captured Keith Haring in front of his work in 1986.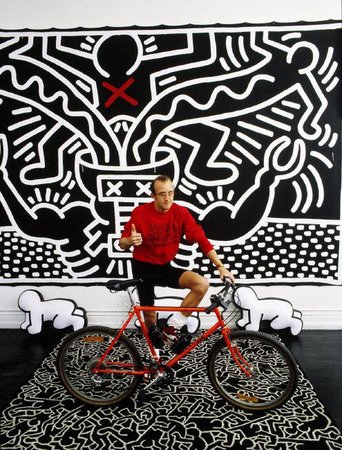 8. Rona Yefman invites you to create your own graffiti with this do-it-yourself kit.