Although she is little known outside of art world circles,  Ana Mendieta is perhaps one of the most influential and engaging artists to emerge in the 1970s and '80s. At a time when her artistic contemporaries (including her husband Carl Andre, whose role in Mendieta's tragic death from a fall in 1985 is still a matter of controversy) were moving towards the sharp edges and stark geometry of Minimalism, Mendieta embraced organic forms in her performances, films, and sculptures and explored both the complexities of femininity and the liberation of feminism.
In honor of the current exhibition of her experimental film works at New York's Galerie Lelong (on view through March 26), we're taking a look back at Mendieta's seminal Land Art piece Mujeres de piedra. (The text and images below are excerpted from Phaidon'sArt & Place, a compendium of the great site-specific artworks of the Americas.)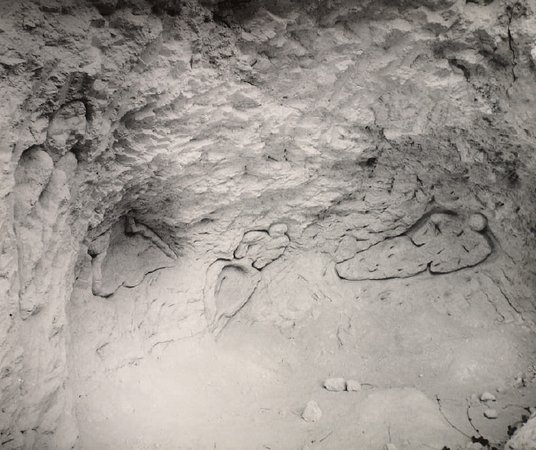 The series of Mujeres de piedra (Stone Women) carved in limestone caves at the Escaleras de Jaruco national park by Cuban-American artist Ana Mendieta (1948–85) consist of ten rock sculptures dedicated to the Taíno female deities: Albohoa (Goddess of Beauty), Atabey (Mother of the Waters), Bacayu (Light of Day), Guacar (First Menstruation), Guabancex (Wind Goddess), Guanaroca (First Woman), Itiba Cahubaba (Old Mother of the Blood), Iyare (Mother Goddess), and Maroya (Moon Goddess). Some of the carved figures emphasize the female genitals as a representation of the sacred aspect of femininity and fertility.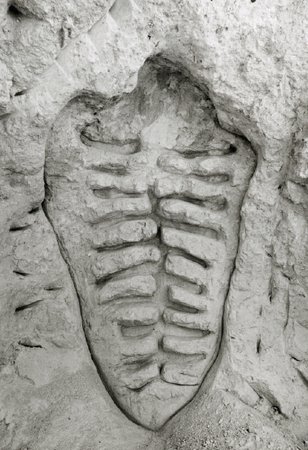 These works are a continuation of Mendieta's exploration of the body and earth as subjects, begun in the series Siluetas ('Silhouettes', 1973–80) in Mexico. The artist returned to Cuba in 1981 when she was awarded a Guggenheim Foundation Fellowship and the support of Cuba's Ministry of Culture. Twenty years earlier she had been forced to leave her homeland as a result of Operation Peter Pan, a controversial CIA programme that sent over 14,000 children of parents who opposed Fidel Castro's government in Cuba to the United States. Mendieta and her sister were placed in institutions and foster homes in Iowa. Her work reflects, among other preoccupations, her search for the motherland and mother womb, after having been separated from her mother at such young age.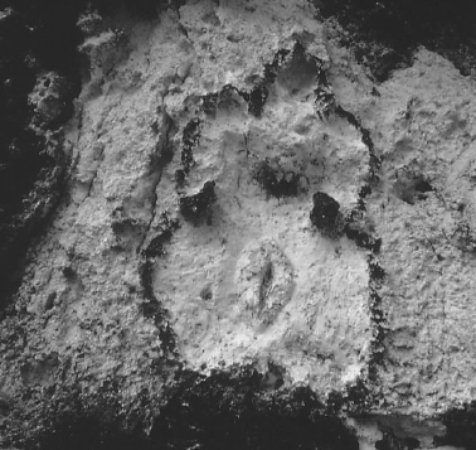 Mendieta has carved and traced her own body outline in various earth-body works, made performances, documented gender issues with photographic series, and explored themes of identity through ritual and blood. Cueva del Águila (Eagle's Cave) is of immense cultural relevance to Cuba, largely because of Mendieta's works, but also because of to the park's rich natural flora and fauna. Although the sculptures are in danger of fading, the park is a highly popular tourist site. Mendieta's selection of this location for her series is historically pertinent since the Jaruco caves gave shelter to Cuban rebels during the independence wars against Spain. Currently, the Escaleras de Jaruco mountain range is being considered for inclusion in Cuba's National System of Protected Areas.