Neo-Concretism is on the tip of everyone's tongue lately, with two of its founding members (Hélio Oiticica, Lygia Pape) having major museum retrospectives this year ( the Whitney and Met Bruer , respectively). Those behind the Brazilian art movement, established in 1959 with the "Neo-Concrete Manifesto," believed that art should be more than static objects that respond to one other. They instead envisioned art that was participatory, engaging a community of viewers in order to "express complex human realities." Even though they may not be the most well-known "-ism" in art history, their influence can be felt throughout the years, and especially on contemporary art today.
Lygia Pape's first US retrospective closes after this weekend, and in case you needed another reason to go to the Met, we bring you this excerpt from Phaidon's Defining Contemporary Art . Below, curator and critic Daniel Birnbaum expounds upon Pape's otherworldly masterpiece Web 1, C .
***
Like beams of sunlight flooding in from a window, thin gold threads hang down at an angle in a dark room. Strung from ceiling to floor, they have been aligned in groups and arranged in squares, giving the threads of gold the illusion of volume and, changing color as they absorb or reflect the light, they shift from positive to negative depending on the spectator's point of view. The work in this way acquires an interactive dimension, requiring the movement of the spectator to come fully to life.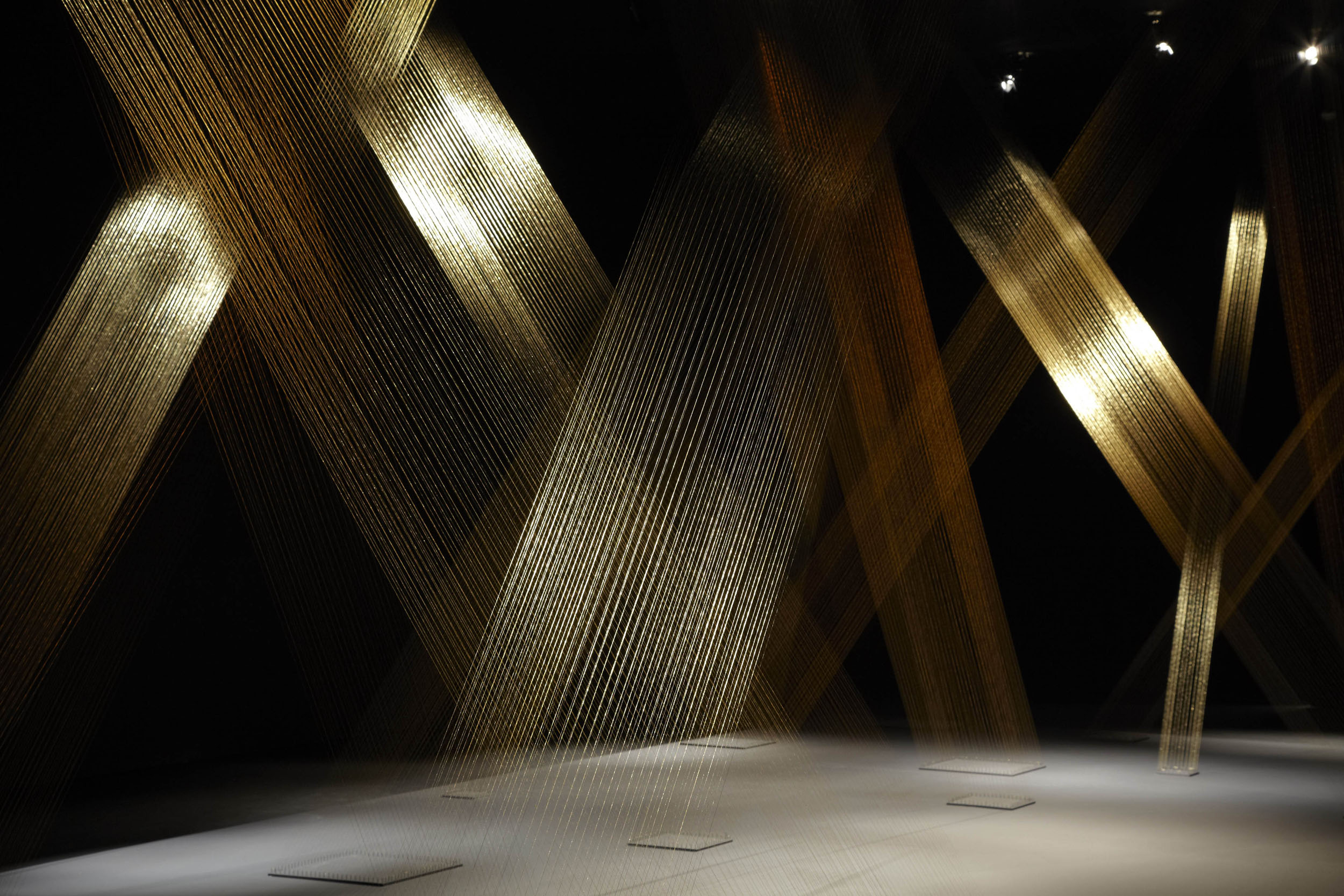 Lygia Pape, Web 1, C (detail), 1976-2004

With this abstract work, Ttéia 1, C (Web 1, C), the late Brazilian artist Lygia Pape instilled a solemn, meditative impression in the viewer. The golden beams seem to belong to a different physical and temporal plane from our material world. Seen in a dark space, they assume a spiritual quality and, much like apparitions, appear to render visible what cannot normally be seen. Their precious material itself signals timelessness and recalls the important role of gold in denoting value and religious significance within medieval and Renaissance works of art.
RELATED ARTICLE: What Was Concretism? Inside Brazil's "Official" Radical Art Movement
Having worked in painting, printmaking, sculpture, dance, design, film, performance and installation, Pape was one of the most innovative artists of her time. She was a founding member of the Grupo Frente in Rio de Janeiro in 1953 and, with fellow artists Hélio Oiticica and Lygia Clark, of Neo-Concretism in 1959. Interested in interactive relations between art and its audience, the Neo-Concretists sought to overcome the formal remoteness of Concretism and investigate the social dimensions of art.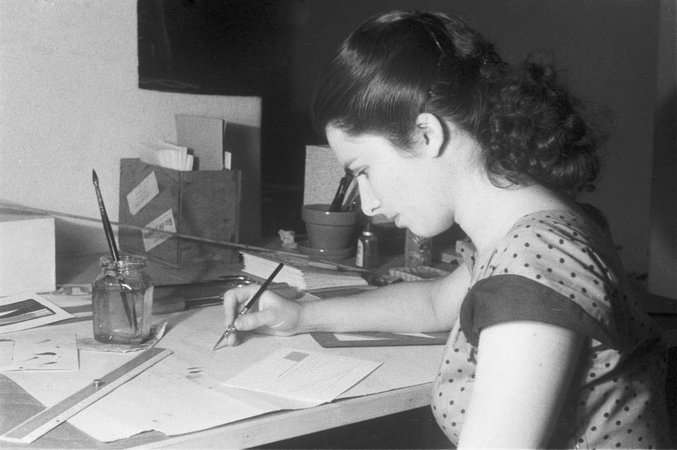 Lygia Pape in 1956
Pape's Book of Creation (1959-60) is considered a key work of early Neo-Concrete art. It consists of fifteen plain cardboard pages that unfold into abstract, geometrical sculptures. Telling the story of the creation of the world, including the recession of the waters and the invention of time and light, Pape invites the viewer to create meaning and a narrative by manipulating the pages. Throughout her career, the scale of Pape's art varied from small and intimate to large and public, but the most ambitious research into three-dimensionality is found in her final body of work, the Webs . Based on experiments begun in the late 1970s, these works are made of copper or gold threads suspended between walls, floor, or ceiling. In Web 1, C, reconstructed for the 2009 Venice Biennale, the carefully lit threads in an otherwise completely darkened space seem to dissolve into cosmic immateriality, and the sculpture seems to be made of pure light.
Almost a decade after her passing, Web 1, C, has emerged as one of Pape's masterpieces. An evident melting pot of her artistic heritage, influences, and preoccupations, like all great works it exceeds these reference points to stand even more forcefully on its own, offering a momentary respite from our hectic routine of image and information overload—a promise that the very best art can still make us take pause and delight in childlike wonderment at the power of alternative realities.