"Personal discomfort is my main ingredient," Marianna Simnett stated in an interview with Design Boom in 2020, writes Philomena Epps in Phaidon's new book Prime: Art's Next Generation. "'It's important to create experiences that can be felt through skin. I want gooseflesh.' Working across film, installation, and sculpture, her multidisciplinary practice is preoccupied with the capabilities and limitations of the body, manifested through visceral, squeamish, and perverse representations of human and animal corporeality. When constructing her narratives, Simnett often mimics the structure of fables and fairy tales and enhances the dark impulses embedded in them, such as in The Bird Game (2019), in which an evil crow slowly inflicts both psychological and physical harm onto a group of children.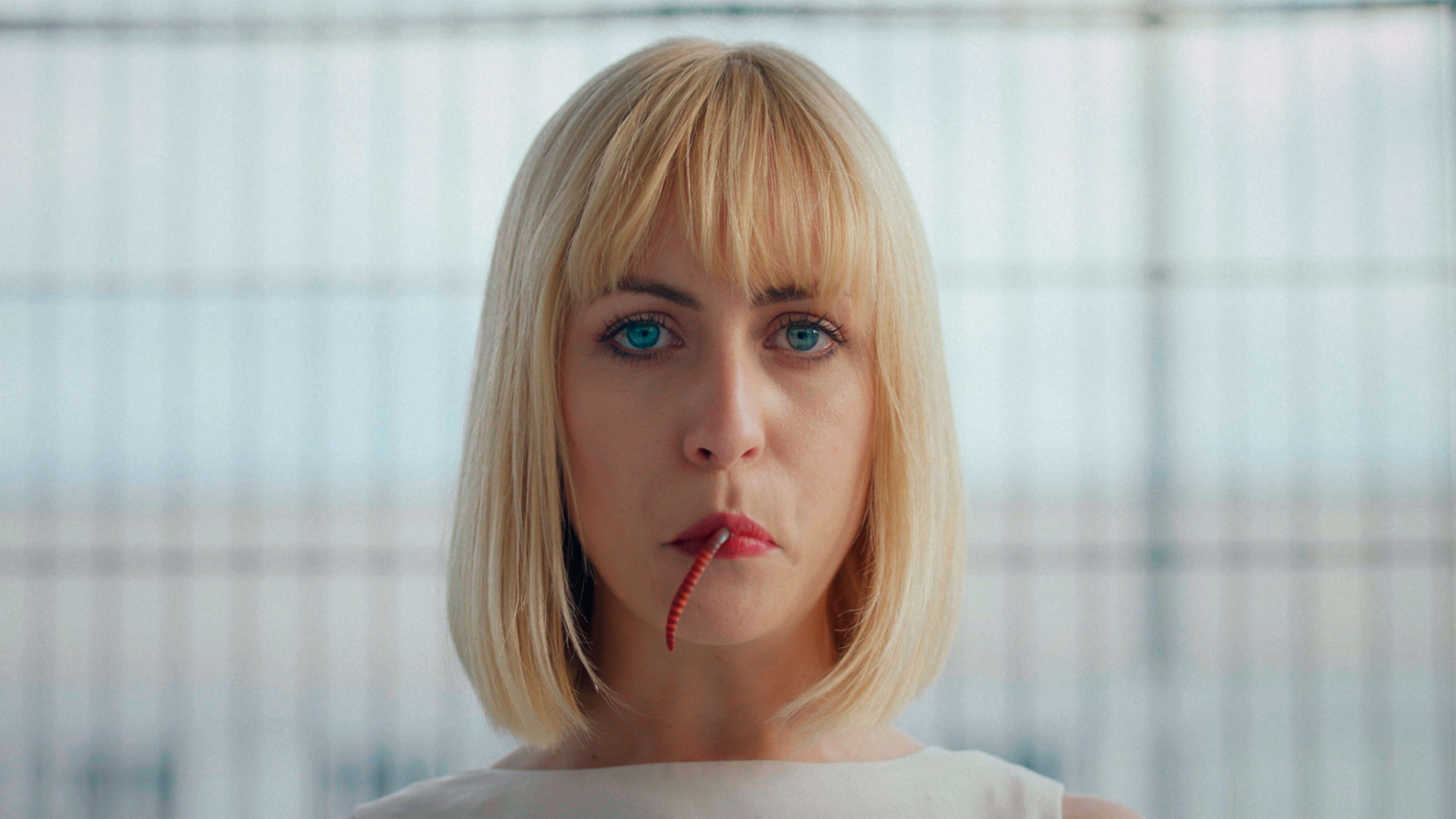 Marianna Simnett, Blood in My Milk, 2018. (Still), HD video, 9.1 surround sound, 73 min. © the artist / courtesy the artist and Matt's Gallery
Simnett is interested in both metamorphic and scientific processes of transformation, with bodies often shown in flux or made surreal, or narratives combined with scientific theories, clinical scenarios, or representations of medical operations. Her complex five-channel film installation Blood in My Milk (2018) comprises four existing works—The Udder (2014), Blood (2015), Blue Roses (2015), and Worst Gift (2017)—running as a continuous seventy-three-minute film. With a cast of primarily untrained actors, among them real doctors, farmers, and scientists, the film includes both spoken dialogue and song, with an original soundtrack inspired by musical theater compositions. The Udder, shot on a robotic dairy farm, conflates a mastitis-infected bovine mammary gland with a tale about female chastity. Blood depicts a young girl undergoing a surgery in which the turbinate bones are removed from her nose, while Blue Roses shows an operation removing varicose veins on the back of a knee, interrupted by scenes of cockroaches being electrocuted as part of a laboratory experiment. Throughout, Simnett includes references to bodily fluids, milk, and bacteria, suggestive of wider issues concerning contamination, disease, and mutilation, as well as the impact of biotechnology and capitalism on autonomy and identity.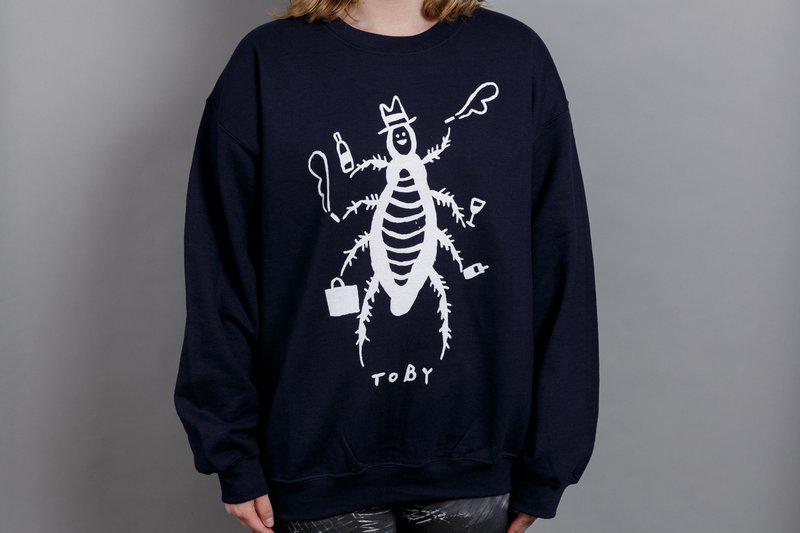 Simnett's works engage her own body as well. The narrative of Worst Gift, for example, centers on voice manipulation of prepubescent boys, a follow-up to ideas first initiated in the video The Needle and the Larynx (2016), in which Simnett had her cricothyroid muscle injected with Botox, paralyzing the muscle and therefore lowering the pitch of her voice. Akin to a historic lineage of transgressive performance artists, by testing the endurance of her body, she alludes to conversations around subjectivity, control, and violence. For her work Faint with Light (2016), Simnett recorded herself during a fainting episode, which she induced by forcing herself to hyperventilate. The disturbing noise was translated into a light installation with a twelve-meter-wide wall of intensely bright bulbs pulsating in time with the amplified and looped sound. The impact of the work, incidentally, caused some gallery visitors to faint themselves while witnessing it." - Charlotte Jansen.
We asked her a few questions about his life and art. When you've read the story take a look at Simnett's artist page on Artspace.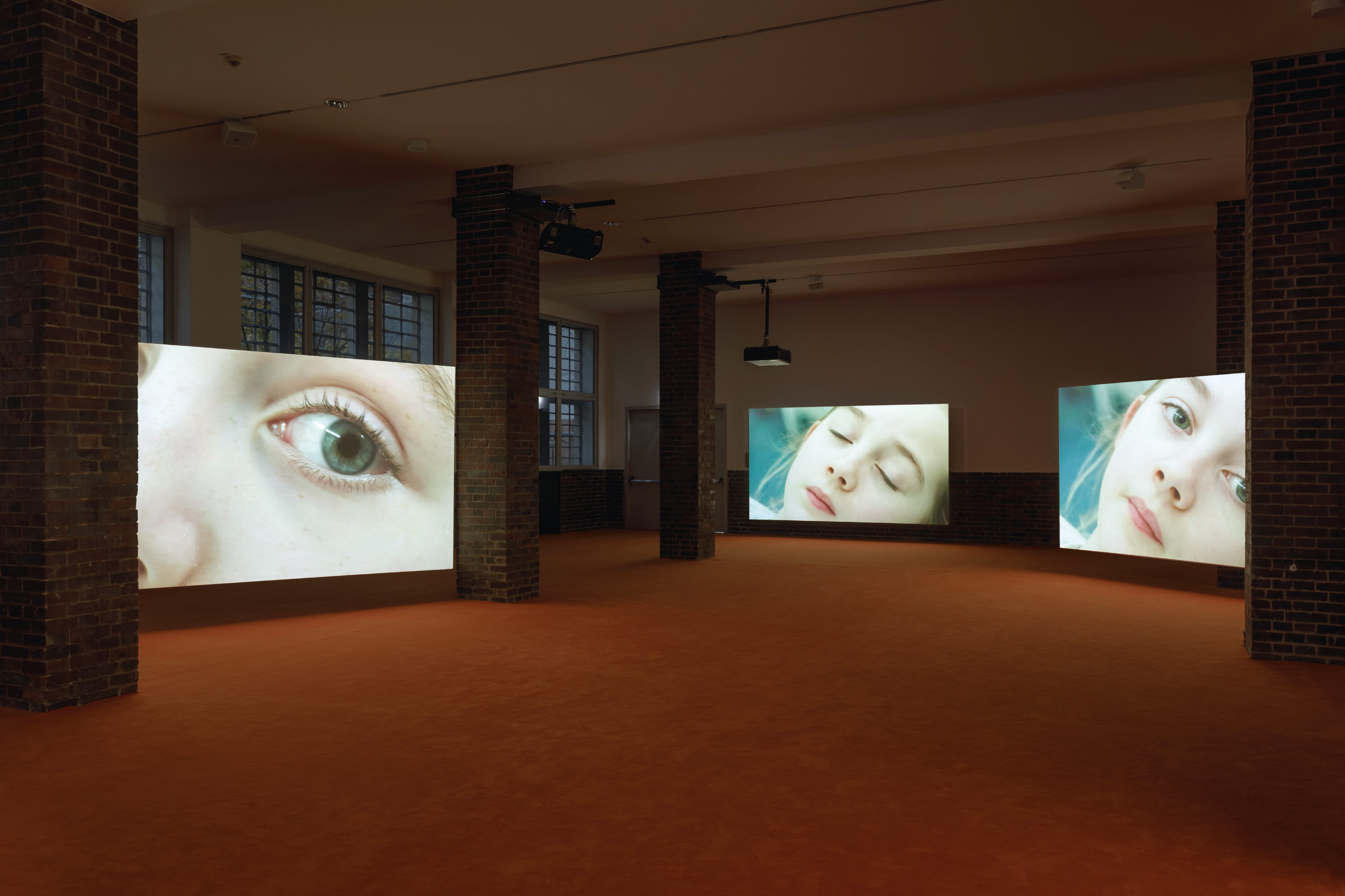 Marianna Simnett, Blood in My Milk, 2018. 2018, 5-channel HD video installation, 9.1 surround sound, 73 min. Installation view: Marianna Simnett, Museum für Moderne Kunst, Frankfurt, Germany, 2018–19
How would you describe what you do? Sick beautiful dreams for your displeasure.
What's the most exciting thing about where you are in your career right now? I am just about to pop out triplets: 59th Venice Biennale; Espressioni at Castello di Rivoli, Torino; Arcadia, Friesland.
What's on your mind right now? Tail-docking, Russia, interdependence.
What is a typical working day for you? R
elentless, passionate, ferocious, funny, wildly multi-faceted. Studio days look very different but right now I'm on the move writing this on a train from Torino to Venezia.
Yesterday: Breakfast at Hotel Victoria, Torino, drive with Carolyn Christov-Bakargiev and Darci the dog to Castello di Rivoli, chat about Beeple, NFTs, Warhol, nuclear defence, clean energy, dead animals, install my show Prayers for Roadkill, export files for Venice, meet VFX wizard Lukas about exploding belly shots, edit texts, prep outfits, post social media, eat yummy fish and pasta, bed.
What are the hardest things for you to get 'right' and what are your unique challenges?Knowing when to stop.
In an Instagram age do art books still matter to artists? Touch and smell prevails. Who doesn't love books and paper?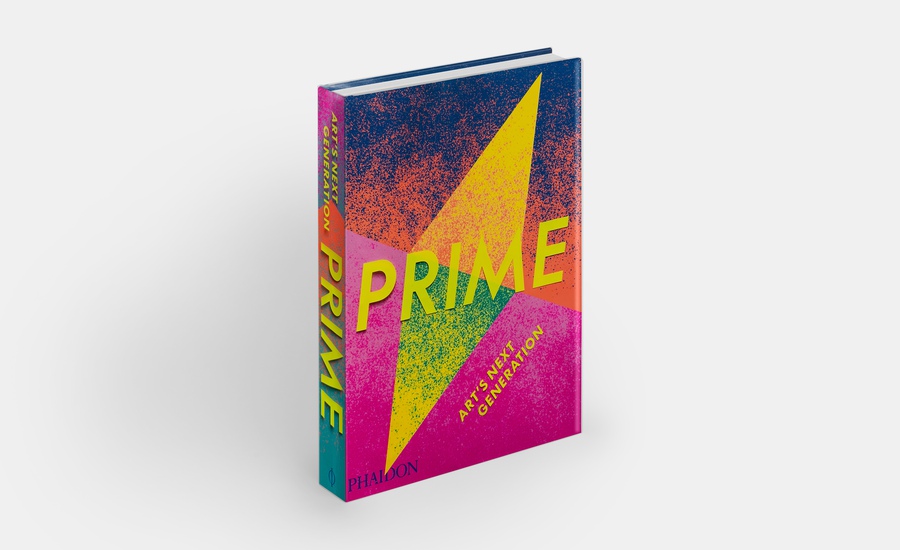 To see more of Simnett's work, and that of the art world's most gifted next generation, order a copy of Prime: Art's Next Generation here.