In New York, London and San Francisco interest in suburban housing has risen sharply in recent weeks, while the inner-city market has dipped over the course of the Covid-19 pandemic.
Some assume that you shed a little inner-city sophistication when moving to the greener, less densely populated parts of our urban environment. In truth, the suburbs - a far newer invention than the city - are, in many ways, strangely pioneering and experimental.
Everyone from the Quakers to Bauhaus graduates have founded suburbs that were radically different from both the urban centers, and the prevailing suburban norms. So if, like many, you're considering making the jump, then you may want to invest in a few works such as these, which work perfectly outside the inner city.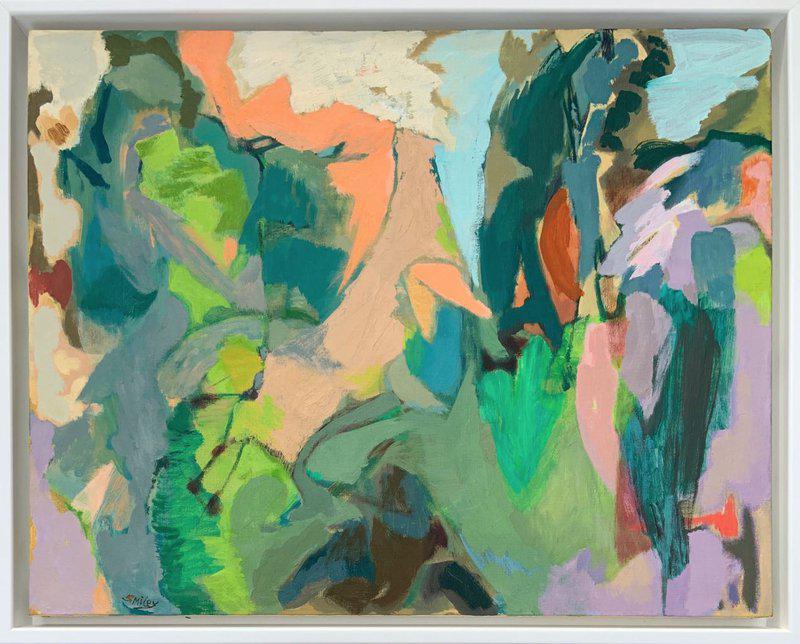 Suburban Summer (2003) by Lois Gross Smiley
Though she was born in New York City in 1925, and was widely associated with Abstract Expressionism, Lois Gross Smiley actually produced a great many landscapes during her long career. She was assistant curator of exhibitions at the Hudson River Museum in Yonkers, and lived for many years in Wellesley, in Massachusetts. The artist, who passed away in 2019, placed emphasis on the natural world, saying, that, despite her works being abstract, "each has a subject derived from nature, felt and observed. I hope to arrive at an 'essence' strong enough to evoke a shared recognition with the viewer."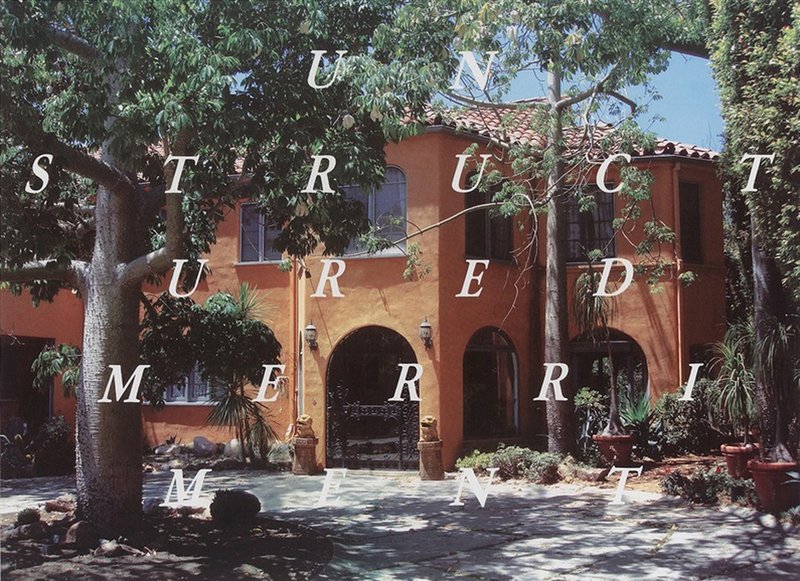 Unstructured Merriment by Ed Ruscha
This Spanish colonial revival home in the Los Angeles suburb of Brentwood belonged to the LA art patrons Stanley and Elyse Grinstein, founders of the renowned West Coast lithograph publisher Gemini G.E.L.. Ed Ruscha worked closely with Gemini and was also good friends with the Grinsteins, and would often attend parties at their house, alongside such luminaries as Mick Jagger, Philip Glass, Frank Gehry and Robert Rauschenberg. Unstructured Merriment indeed.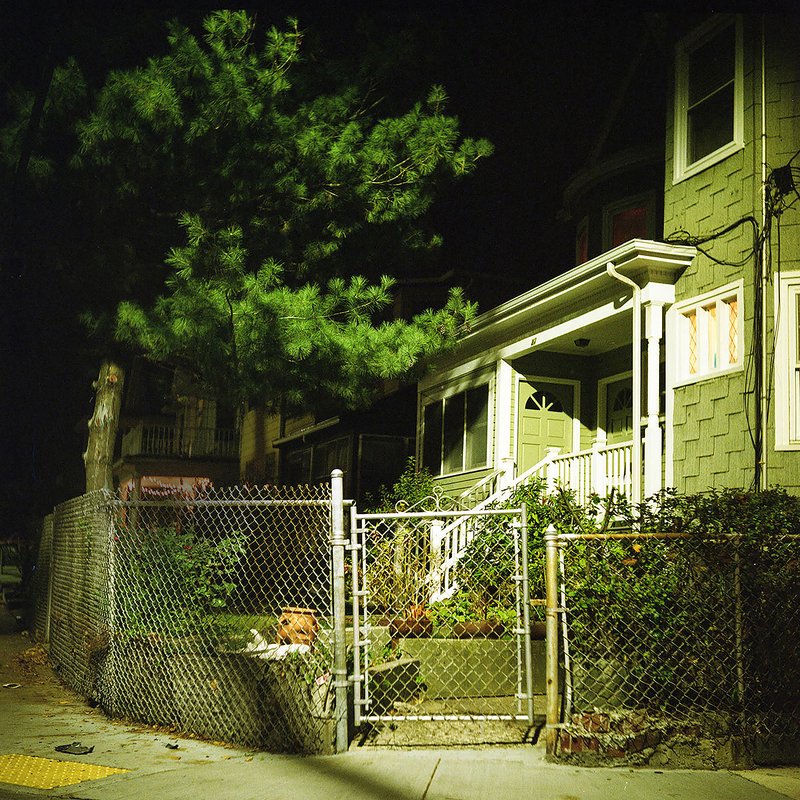 Streetlight (2019) by Dru Hetrick
The American photographer Dru Hetrick follows in the traditions of earlier pioneers such as Stephen Shore and William Eggleston, seeking out the striking pigments commonly found in the everyday, suburban American landscape. "On the outskirts of great American cities are pillars of post-industrial decay, resilience and nostalgia," says the New York-born, Boston-based photographer of American Colors, her ongoing series, which includes this photograph.
"It is here that I choose to capture their state of degradation or strength. Some places reveal a golden age far gone – relics of the bright commercial age of the '50s and '60s – while others gain a new identity within the context of a new time."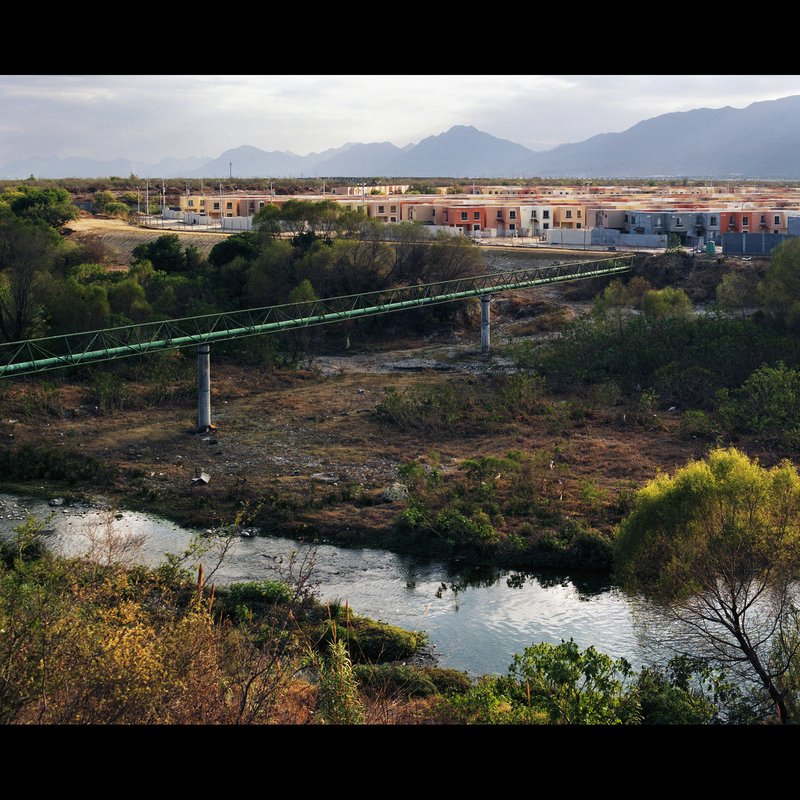 Untitled Lost River, 2009, from the Suburbia Mexicana Project , 2009 by Alejandro Cartagena
While the dream for many of us is to enjoy well-planned, suburban developments, many others endure the less coordinated effects of urban sprawl. The Mexico-based photographer Alejandro Cartagena gives a beautiful cast to the mismanaged development of the Monterrey Metropolitan area, where a dried-up and rerouted river trickles along beside the ever expanding brink of the city.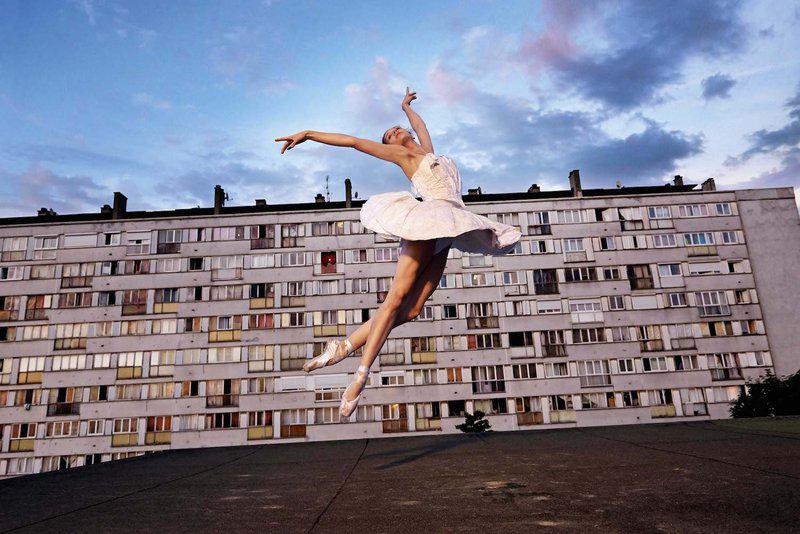 Arched throw, Montfermeil, France, (2014), by JR
Not every suburb serves as an aesthetically pretty city escape. The banlieues or suburbs around Paris vary greatly in terms of affluence of opportunity though their spirit remains undiminished by the vagaries of the prevailing economy. The French artist and activist JR came to prominence following the 2005 riots in the Clichy-sous-Bois suburb of the French capital, and he continues to document these places and their inhabitants. This beautifully arresting image, of a ballerina in front of a social-housing block in Montfermeil, another Parisian suburb, arose from the artist's ballet, Les Bosquets, commissioned by New York City Ballet in 2014.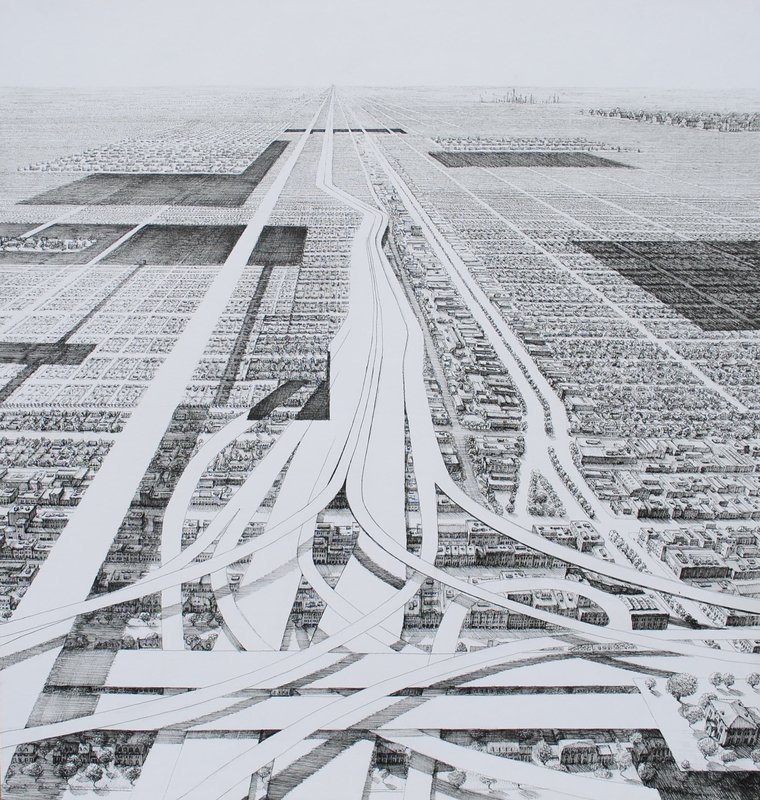 Suburbs of Utopia , 2012 by Ben Sack
Is it heaven or hell out there? It's really quite hard to tell in Ben Sack 's vision of suburbia. This young American artist (who actually lives in a small town outside Washington D.C.) is best-known for his fantastical, meticulous pen and ink drawings of cityscapes. Sack's work explores architecture as a flexible medium capable of expressing the unique space between realism and abstraction; where interpretation and our ability to create meaning is in flux. Within this space, Sack, furnished with pen and ink, encapsulates both the infinite and infinitesimal. His work invites the eye to explore drawings of the 'big picture,' to gaze into a kaleidoscope of histories and to look further into the elemental world of lines and dots. This, uncharacteristically calm take on the urban environment could, indeed be utopia, though the elevated roads suggest true utopia is a fair distance away.
[suburb-module]