Artist, crafter, and cultural anthropologist - Rob Pruitt navigates the depths and the shallows of the contemporary visual world. His varied projects have included an eBay flea market benefiting various charities, creating a Hollywood-style awards ceremony for the artworld, and, more recently, Instagramming a daily calendar of personal and public events.
He's not afraid of the fun gesture either. Cocaine Buffet Grand Prix , a line of coke stretching down the middle of a 16-feet mirror was both Minimalist floor work and generous offering to anyone inquisitive enough to get down on their knees and be photographed snorting its contents. 101 Art Ideas You Can Do Yourself (2001) meanwhile, was a set of DIY ideas for art making, such as "make a leaf out of paper and tape it to a tree" or "sell a collector the key to your house."
But he is perhaps most widely known for his black and white glittery canvases of panda bears, which he began creating in 2001, the materials used prompting comparisons with Andy Warhol's diamond dust.
In 2012 Pruitt collaborated with Jimmy Choo to create a line of shoes and handbags featuring his panda bears and animal prints. The following year he installed his "Last Panda" show at Gavin Brown's defunct bar, the Passerby. The space, destroyed by Hurricane Sandy, provided an apocalyptic setting for the rainbow-colored work.
Pruitt has returned to the panda for a limited edition Artspace print launched in collaboration with Public Art Fund .
You can pre-order the print here.
Called Stronger Together , a title Pruitt says is: "a message of solidarity that resonates with the social times". He first worked with Public Art Fund in 2011, when they installed Pruitt's The Andy Monument, a chrome-plated, seven-foot-tall statue of Andy Warhol, near Union Square in New York.
The artist, whose work has been shown at museums including Tate Modern, Kunsthalle Zürich, MoCA Detroit, and the Aspen Art Museum spoke to Artspace on the eve of this new limited edition launch.
Rob Pruitt - Stronger Together, 2020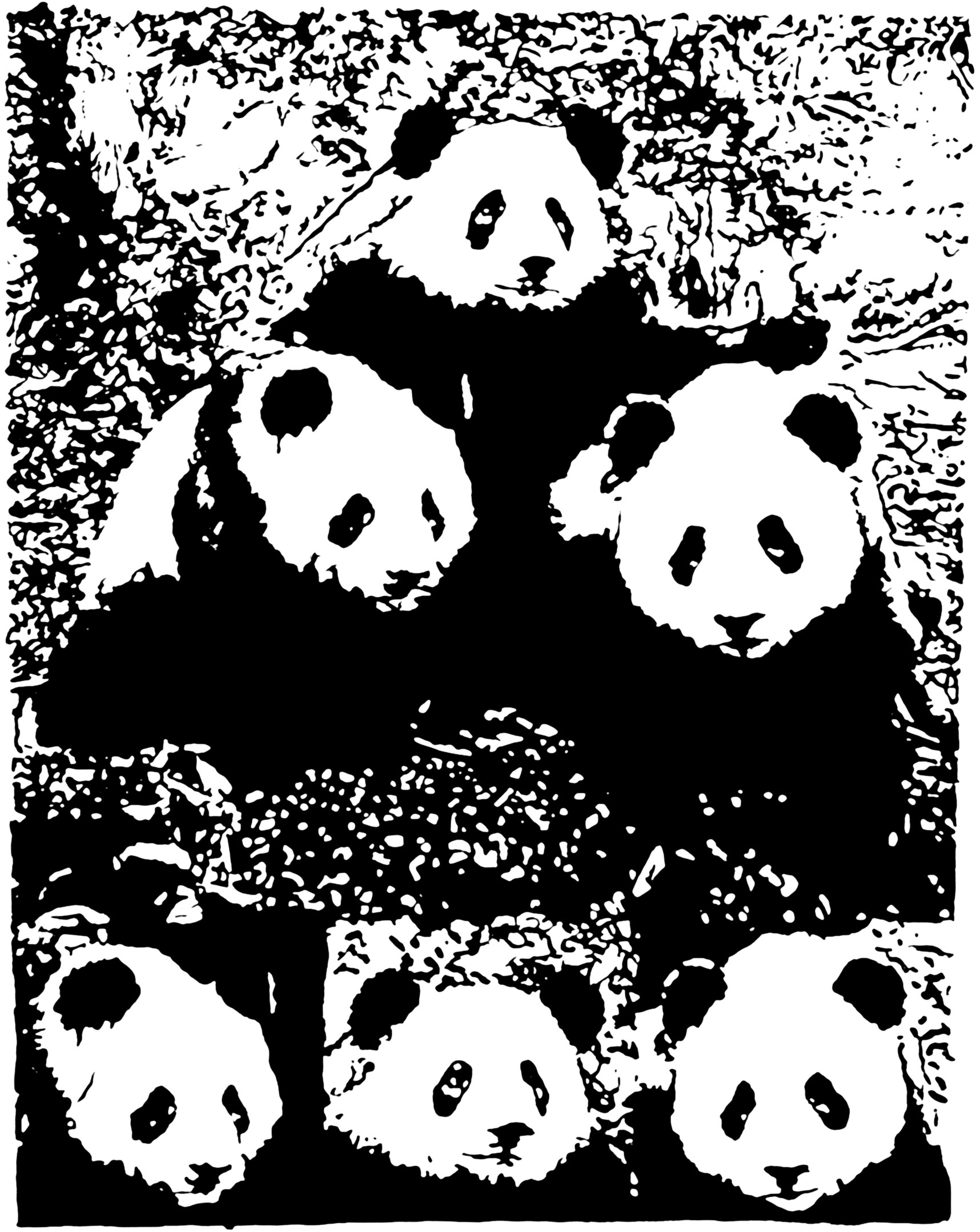 Rob Pruitt - Stronger Together, 2020 . Edition of 50. 20" x 16". $1,500 (unframed). Archival Pigment Print on Natural Line Hemp Paper Signed and numbered

Can you tell us a little about the edition , why you wanted to do it and how you made the choice of what it would be? Two reasons - I wanted to contribute to Public Art Fund because they are an institution near and dear to me. They produced my project The Andy Monument some years ago and I'm such a fan of all of their public works projects, especially the one they have going on now with younger artists, locating their work on bus stops and billboards throughout the city. The second reason is because I really like this image of the pyramid of pandas combined with the title Stronger Together ; it's a message of solidarity that resonates with the social times, but maybe the title should be: Stronger Together, But Six Feet Apart?
Can you expand on that a little? To me "stronger together" means being there for one another. We are experiencing a long overdue awareness of human rights issues like equality for all - including race, gender, and sexual orientation, and also protecting the environment so that we can continue to move forward as a civilization.
You're perhaps best known for your panda works. What was the original idea behind them? I was interested in establishing a cast of characters that could address a variety of narratives that I was interested in. For instance, in the very beginning I wanted to make works about fatherhood because I had such a good and interesting relationship with my father. So I made a lot of panda works with an adult panda and a child panda with titles specifying the gender of the adult panda as male. Environmentalism is another topic that in the beginning I knew I wanted to talk about. It seemed the panda was the perfect character to represent the fragility of the planet and its inhabitants and to remind everyone that we needed to be mindful of our intervention.
The pandas take many guises, it often seems there's an anthropomorphic element at play. Can you highlight some of the more subtle differences ? It's true that I've worked with a range of pandas from the super realistic to the cartoon. The great thing about working within the framework of pandas is that as an image/icon they are so ubiquitous. They are the first toy that many of us had as a child (stuffed panda);, it's a popular emoji;, they pop up everywhere in popular entertainment and advertising. Because of its cross-cultural nature I can use it to talk about almost anything — from serious political issues to jokier, meme-type musings on feeling relief that it's Friday and the weekend is about to start!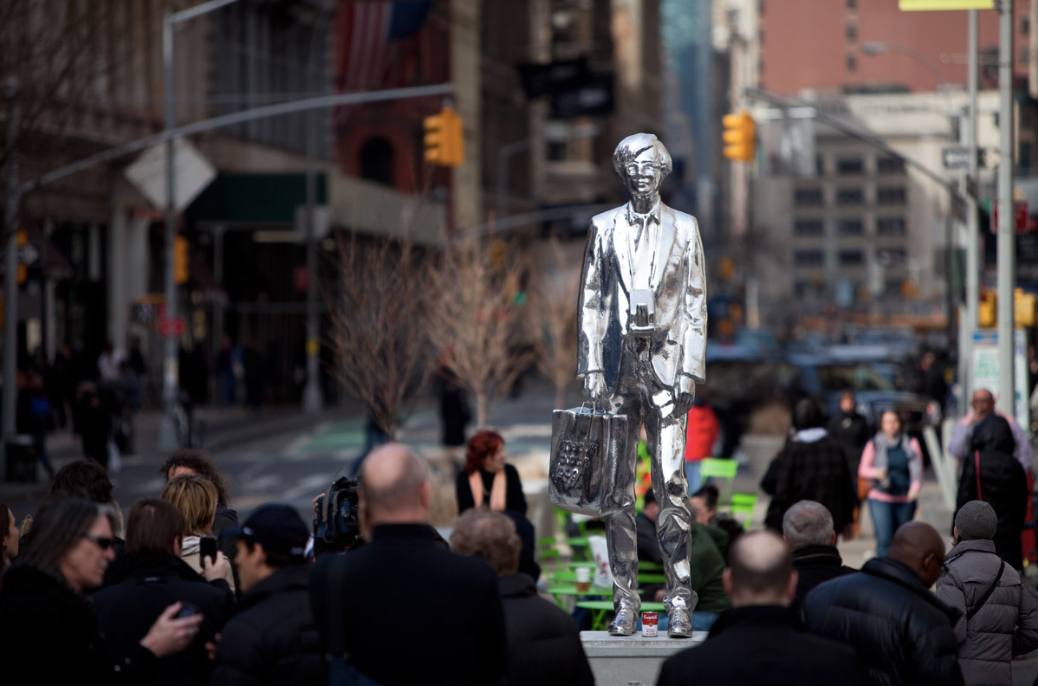 Rob Pruitt - The Andy Monument, 2011 photo by James Ewing courtesy Public Art Fund
Your work is often quite series based: dollar bills, QR codes, suicide paintings, the Obamas, water boxes and pandas. Do you find this way of working comforting? Challenging? Instructive? And how do you decide when a series is done? I do like to work in series. It usually starts as something I'm obsessing on. That obsession naturally encourages me to make many works on that topic and if it seems to engage an audience, I'm compelled to go deeper and continue the conversation. But if it doesn't go this way I don't force it; it's easier to just go onto the next obsession.
Do you ever revisit work periodically to rethink it or re-approach it? Sometimes when an idea is working well and finding an audience, but I find my own excitement isn't there, I'll put it aside and come back to it when I feel excited about it again.
How do you look back on the early highs and lows of your art career? I certainly do have highs and lows throughout the years I've been exhibiting. Sometimes, if not often, I make mistakes. If it's a bad painting I just let it go and make another. If there's a faulty political message that I've made I try to learn and grow from it and express how I would have done it differently in a forum like this or anywhere I can, through students or new artworks. But, for the most part I wake up every morning with new ideas and a revised attitude about the world and I try to follow that energy rather than looking back.
What's the one thing you learned at art school that you still employ today? It's less to do with making my own work and more to do with reading and enjoying the work of other artists. Having been involved in so many artist critiques as an art student, I feel like my skills for looking at art were really developed.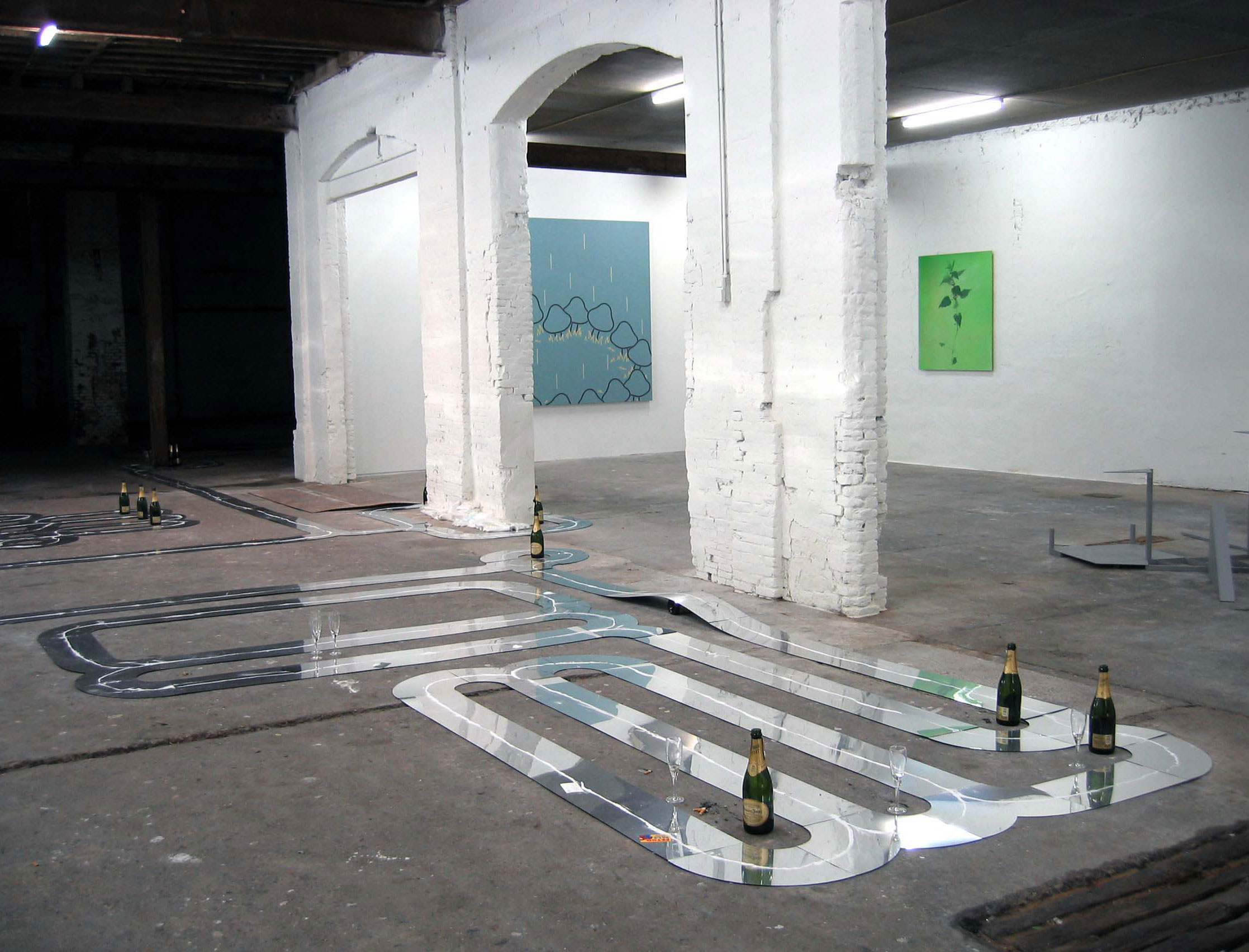 Rob Pruitt - Cocaine Buffet Grand Prix, 1998 (courtesy RobPruitt.com)
When did you realise you had made it as an artist? I don't know that I've ever felt as if I've made it, but I do feel very happy that I can pay my bills by doing this and be part of a community.
Humor plays a huge part in your art which is relatively unusual. Why? This may sound like an oversimplification, but I'm really drawn to art that causes some kind of physiological change in the viewer. Most obviously the cocaine work — after ingesting the cocaine, that was the sculpture, the viewer's perception of the work was most definitely affected. Similarly, I've made sculptures called People Feeders that dispense candies, treats, toys. The sugar and the candy causes one to feel excited and getting something for free is generally a happy feeling. Striking an opposite chord, my water fountains induce relaxation through the movement and sound of the splashing and flowing water. And I put the use of humor in this category too. If you can get someone to smile I'd say that's an effective artwork.
Who influenced you early on and who influences you today? The answer to that has always been the same. I'm very influenced by my friends. In the beginning it was Karen Kilimnik, Elizabeth Peyton, Rita Ackermann. I don't really want to name my current influences, for some reason it seems more private to me today, but if you look at my daily calendar project on Instagram you'll get a sense of what I'm thinking about and of the artists I admire and follow.
What did you try to set out to do and how has that changed over the years? An early impulse of mine was to dispel the myth of the masterpiece and that an artist somehow had special gifts. I really wanted to make this simple point that art can be made by anyone and everyone and I think I still believe that. At least I still see a lot of amazing photography on Instagram among other things that are really inspiring.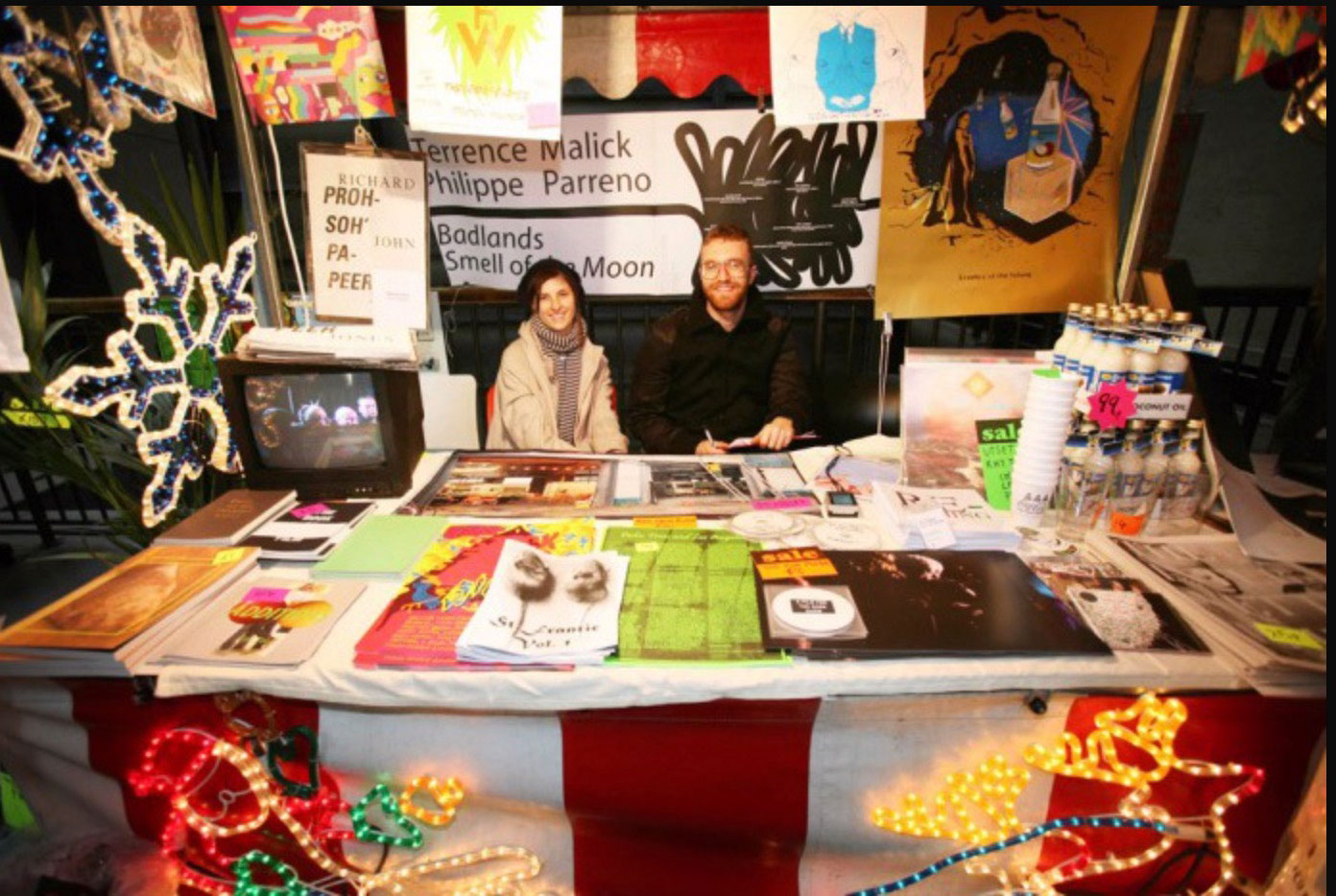 Rob Pruitt - Flea Market, 1999
And how has the art world changed around you? I think like the rest of the world, the art world has had a long overdue awakening regarding inclusion. It's becoming more reflective of society regarding race, gender, and sexual identity. I think it's just moving towards an all-inclusive chorus of voices which is, of course, ideal. Why does the work resonate with people, what do they say to you? I don't really pay much attention to what people say, but I'm always hoping when I visit an art school that some of the students will hate me.
What are you working on now and where do you see your work going in the near future? I'm trying to keep busy, but this is a complicated time. We are in the middle of a global pandemic with no end in sight and a cultural revolution over racial and gender inequality as well as economic inequality. All pretty heady stuff. I use Instagram to touch on these issues in real time, but what is more important to me is educating myself and listening to the wisdom of the people at the centers of this movement. A small thing that I've done recently that I'm happy about is a design for a panda-themed face mask that will be coming out soon. I really like underscoring the importance of the face mask during Coronavirus and how it can keep the wearer and those around them all safe from the virus.
Rob Pruitt's Stronger Together is available to pre-order here now.