When it comes to pure abstraction, Pam Glick's dream is that her colors interact with each other so much that it's hard to actually know anymore what a color even is.
The Buffalo-based artist has such a number of combinations in her head she'd like to work out –"like a very long 'what if?' list," she says.
Glick lived and showed her work in New York City from 1980-1995. She then took a decade out from painting professionally to raise her kids on a farm in Vermont, while teaching art at a couple of boarding schools and colleges.
Her work has been included in group shows alongside Jean-Michel Basquiat, George Condo and Christopher Wool, and is contained in public and private collections including the Albright-Knox Art Gallery, Burchfield Penney Art Center, M&T Bank, Eli Broad Foundation and Citi Bank.
She's just created a series of new editions with the New York-based fine art contract lithography shop Derriere L'Etoile Studios, (founded by Maurice Sanchez in 1978), with whom Artspace are proud to be partnering to offer new works by her.
Both experimental and complex, Glick's style demonstrates her continued interest in the universal language of abstraction. She employs a variety of materials including acrylics, oils and enamel paint to create a rhythmic series of dynamic gestures on the canvas.
In her work, Glick has often referenced, either directly or obliquely, a schematic image of Niagara Falls – which for her, serves as a visual metaphor for the inevitability of change and the potential for renewal.
While this all sounds rather free-spirited her process is more tightly edited. Glick says she keeps 'banker's hours' in the studio, arriving at 8am and staying 'til 6pm, preferring the fresh air and the light of the morning to working all night, and never seems to suffer from block - painting being her favorite thing to do. She also relishes the pressure of a deadline, saying "I was a child athlete and enjoy game day as much as practice."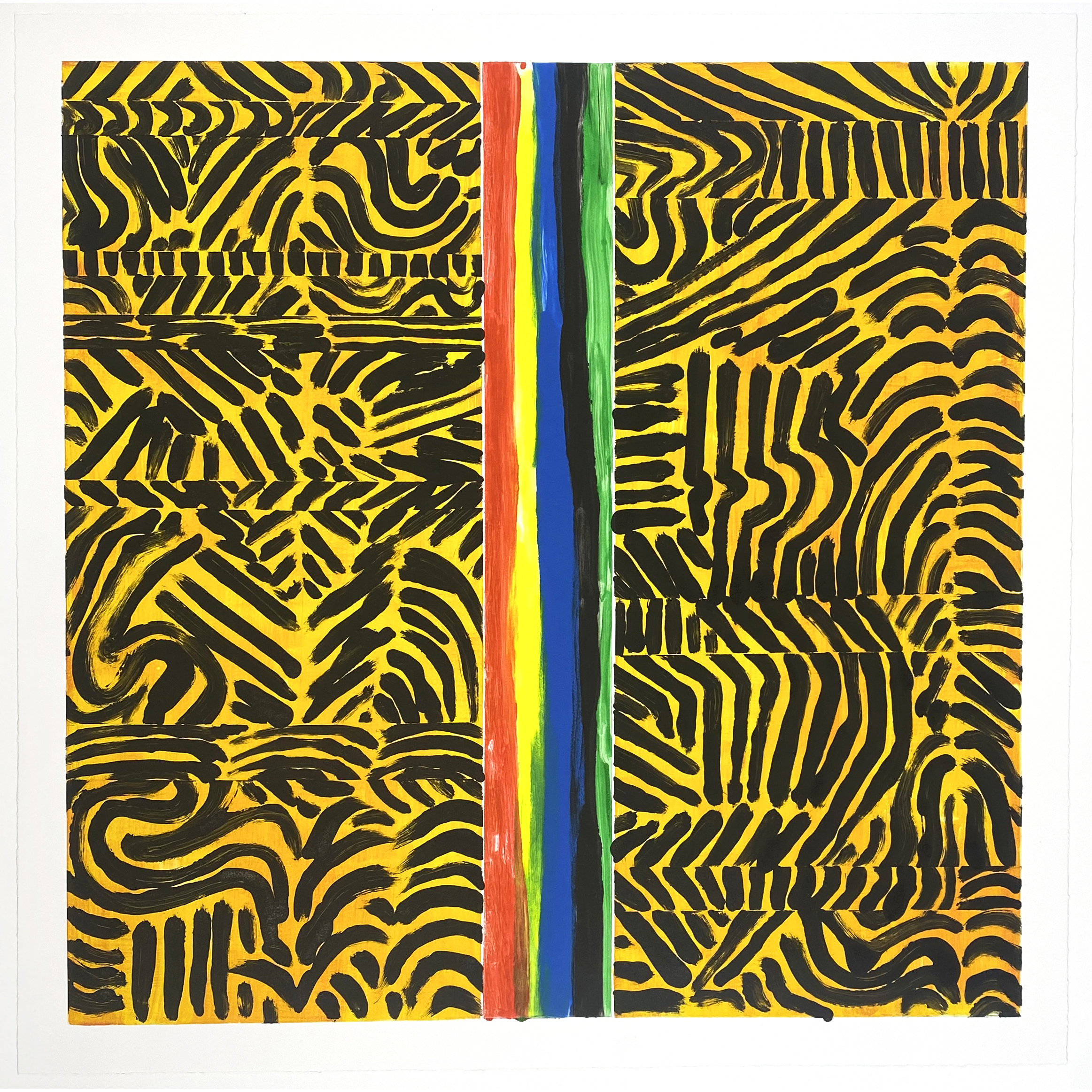 Monotype Somerset White Rag Paper28 5/8 x 28 5/8 in. (72.7 x 72.7 cm)
How would you describe your work in a sentence? When you go to the oldest part of the museum and see designs and languages you may not understand but then realize there is an emotional aspect to looking at the object, whether you understand it literally or not.
Tell us more There are universal mark-making qualities to my work. I have refined the drawings I've been doing since childhood to a rhythmic series of gestures and suggestions. There are curves, as there are in language or the sea, and in the figure. There is layering of lines and gestures with various colors over and under–so the idea of time, and how it's made, is fluid.
Over time I've become more familiar with my work and therefore less self-conscious. I've come to accept it as itself and through that it's become more refined and purposeful.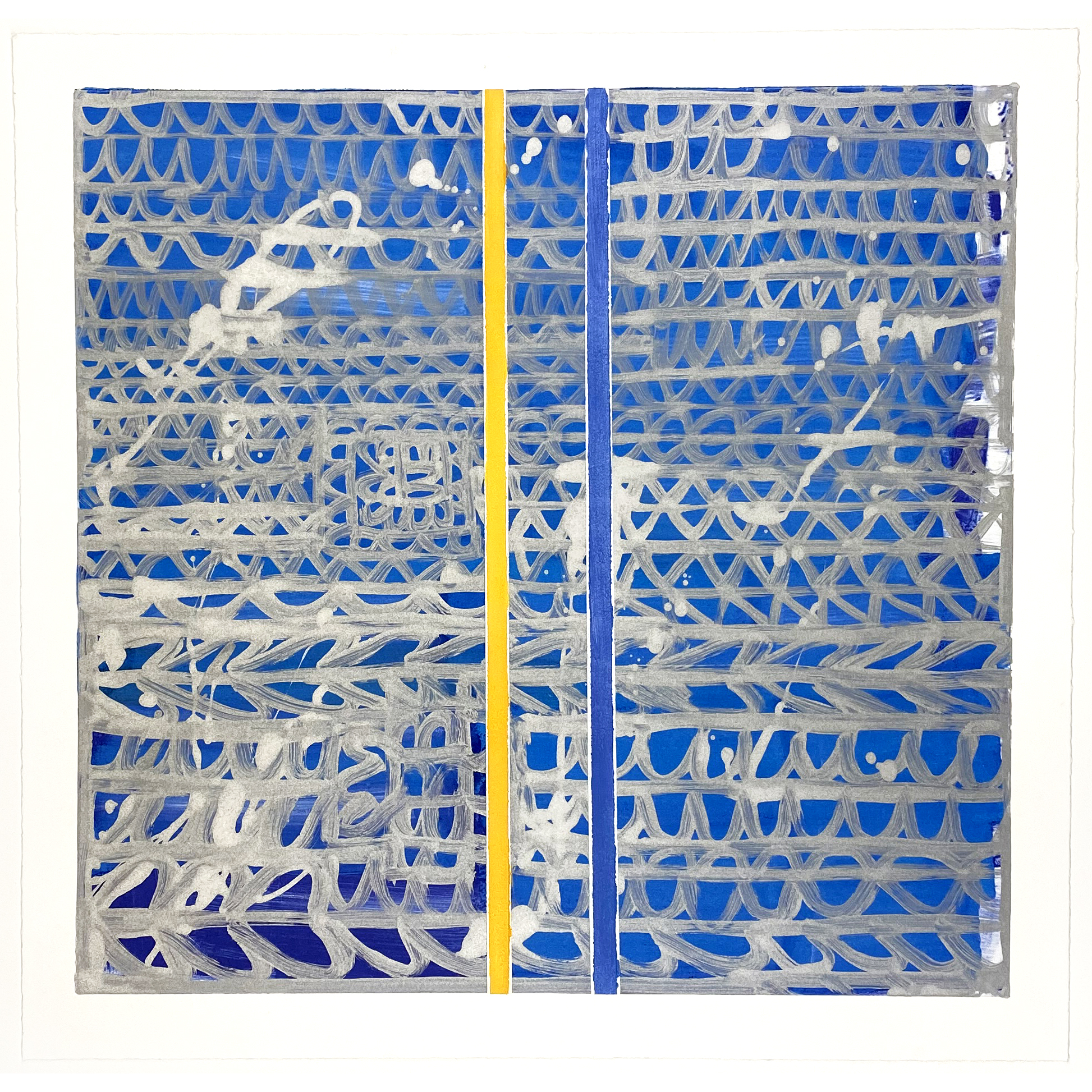 Monotype with handpainted "zip" Somerset White Rag Paper 23 3/8 x 24 in. (59.4 x 61 cm)

How do you approach your color and texture choices? The dream is that the colors so interact with each other that often it's hard to know what a color is. With the 'Pink family', for example, I have a body of work where all the colors speak to each other and create new colors.
Texture is hard to explain because I'm a two-dimensional artist. I don't have illusions or try to trick the viewer, so texture is in the emotional feel, not the actual look of it.

Tell us about some of your works on Artspace Every single print I made with Maurice (Sanchez, founder of Derriere L'Etoile Studios) was a discovery. I feel every print has a success story singular to that print. There are color choices that are very intuitive and risky. I love all of them. That is a rare statement about such a big project.

I usually have a great deal of pictures in my head I would like to work out and color combinations too–like a very long 'what if?' list. I was able to develop so many ideas with the great printers there.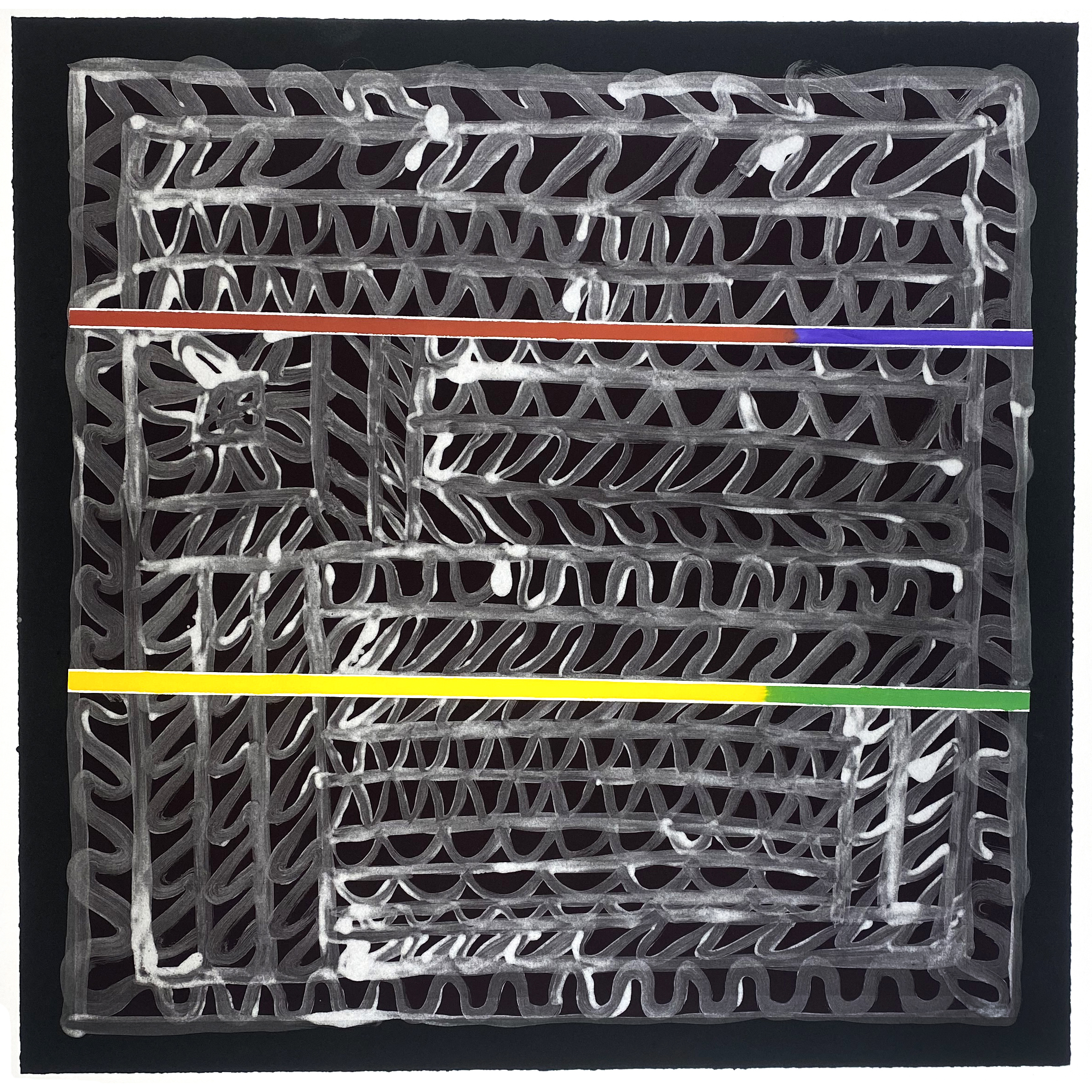 Monotype with handpainted "zip" Somerset Black Rag Paper 29 x 29 in. (73.7 x 73.7 cm)
Smile X, 2022 - Using short, loaded words such as 'Smile' appeal to me because the abstract images I make are loaded or neutral, depending on how you look at them. This one is a very charming white painting on black; quite classic for me. Then there is the very off reference to a mouth or a request to smile. Does that make those two lines lips? Maybe I'm asking the viewer to smile.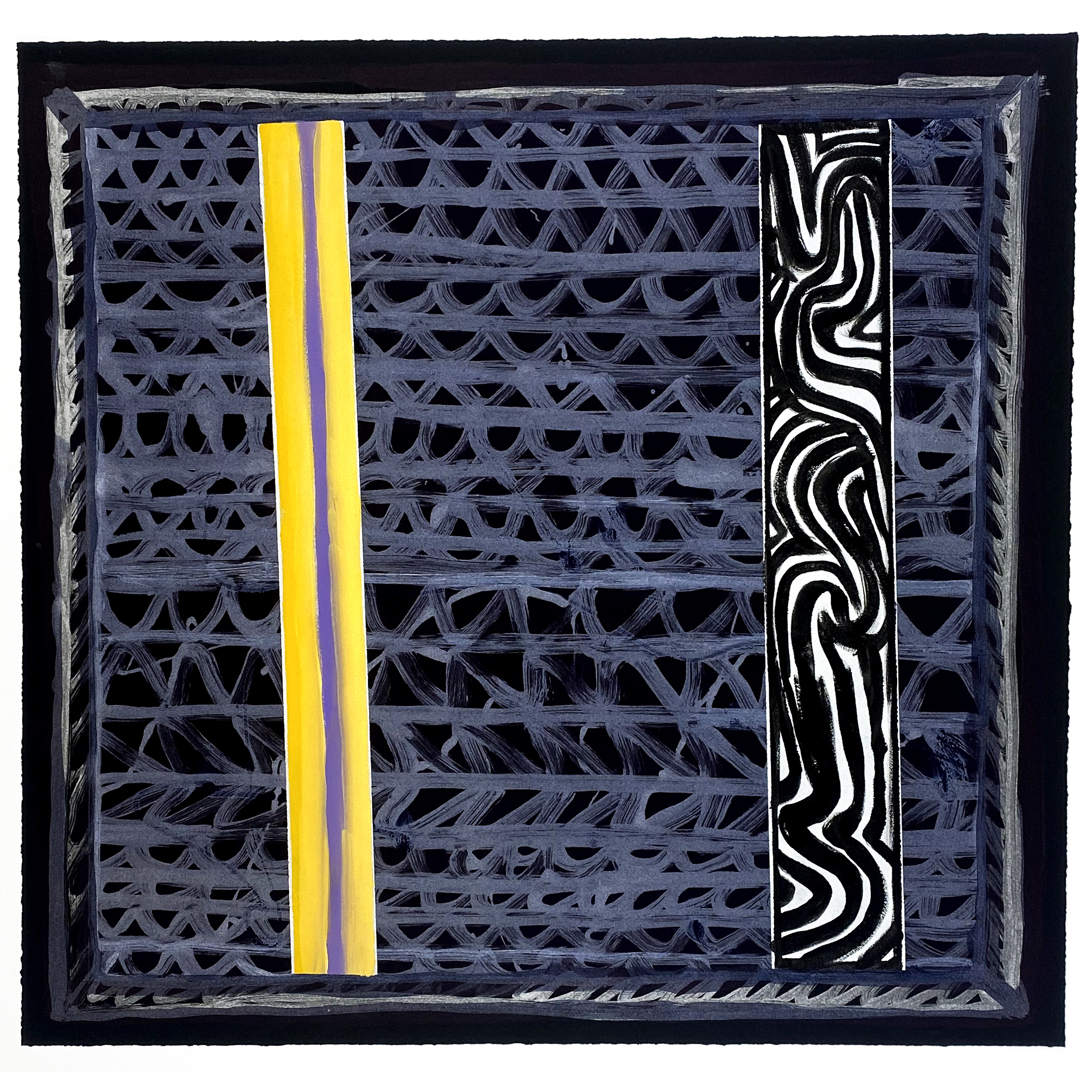 Monotype with handpainted "zip" Somerset Black Rag Paper 23 7/8 x 24 7/8 in. (60.6 x 63.2 cm)
Gull IX, 2022- I'm pretty sure my mother came back as a gull. It's the kind of bird that is sort of everywhere and sometimes annoying. But the resilience of gulls and their ubiquitous nature make me ponder them. They are carved out of stone; they are satin and very strong. They are survivors. I think this image has familiarity, yet, with time, is unique and wondrous.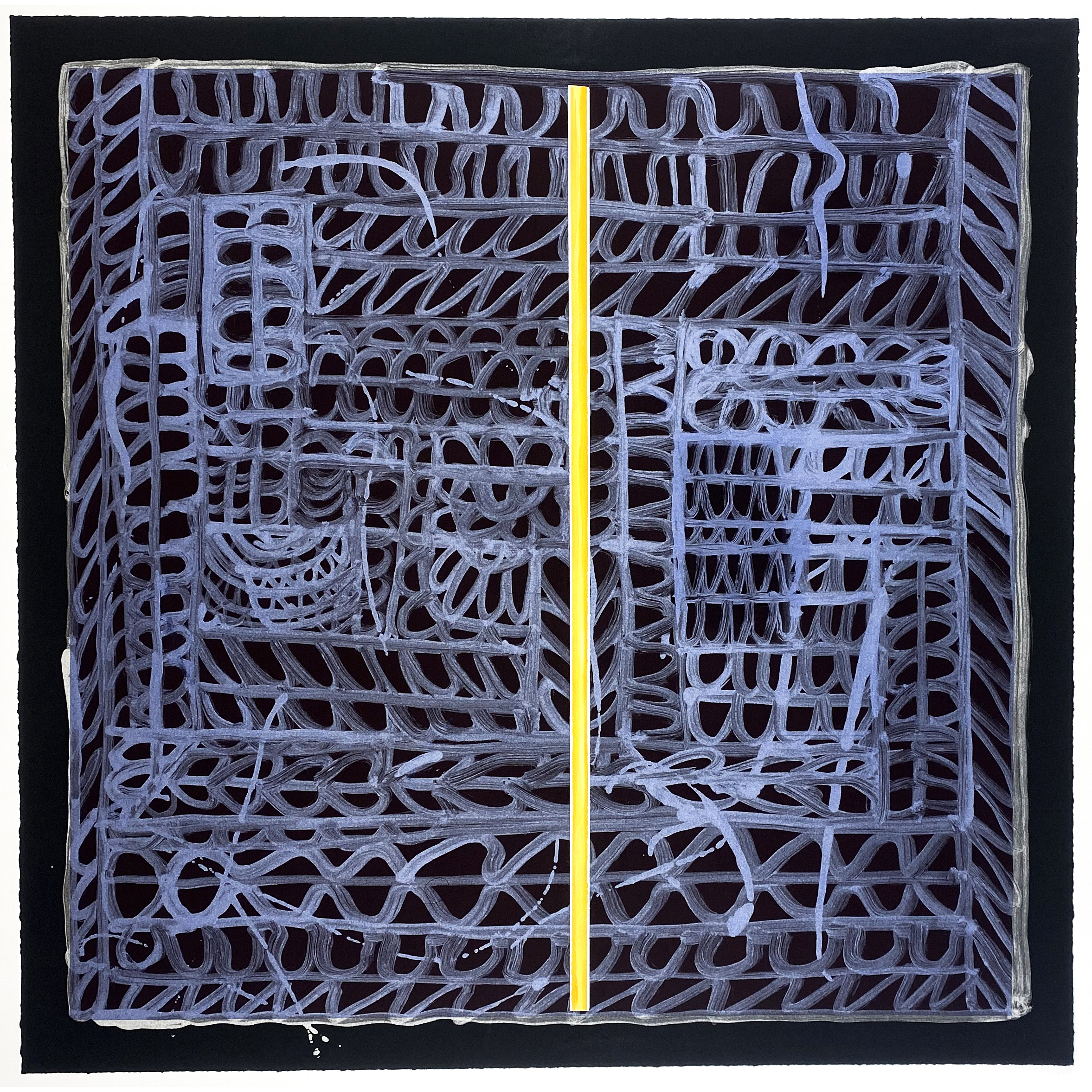 Monotype with handpainted "zip" Somerset Black Rag Paper 29 x 29 in. (73.7 x 73.7 cm)
Hobo III, 2022 - Hobo is a word I use a lot. I think homeless is a pitiful word to describe the whole life of a person, when only one thing about them is that they are homeless. They–and all people–have beauty, and a long winding story. I use an old-fashioned word which for me opens the door to beauty, and maybe lightness.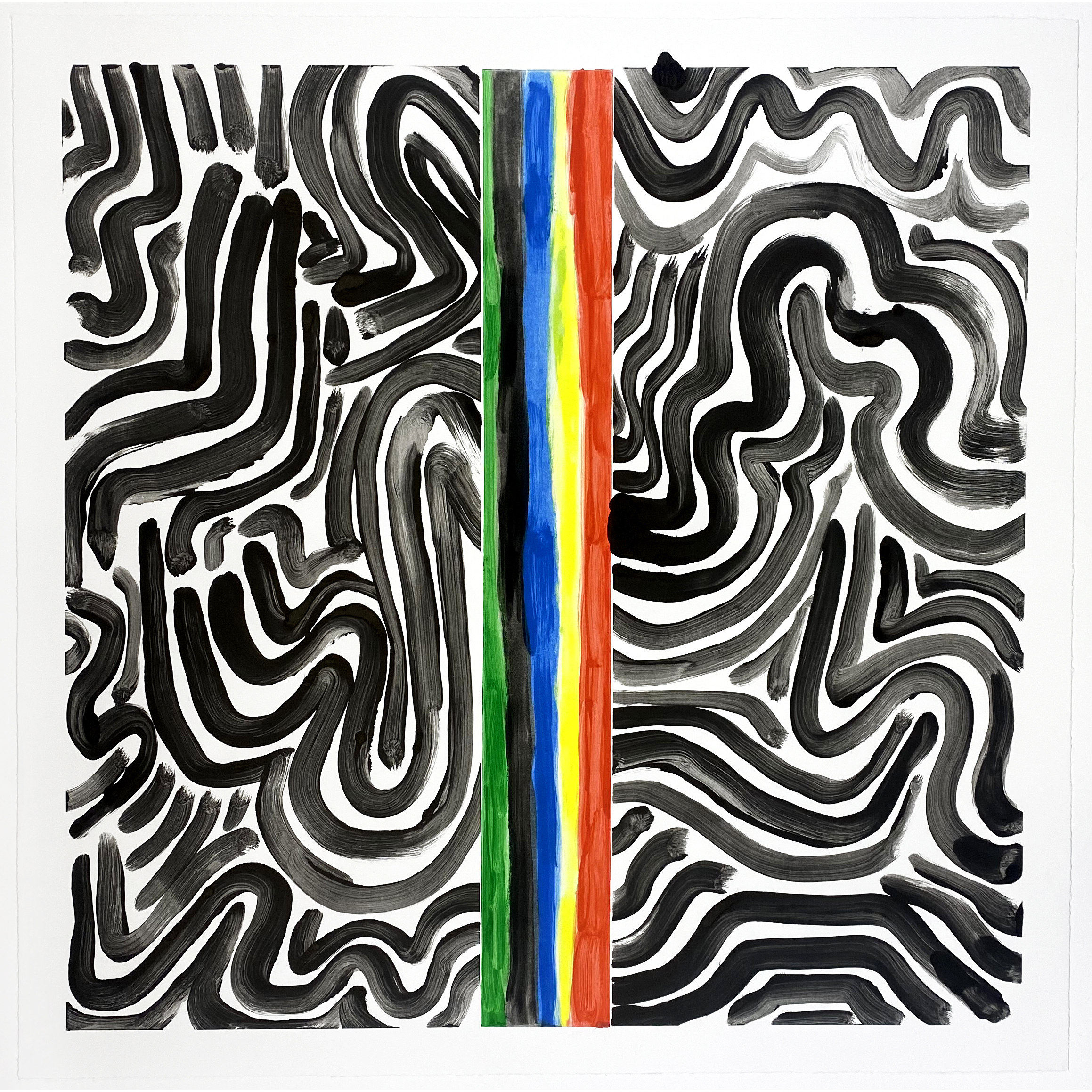 Monotype Somerset White Rag Paper 28 3/4 x 28 5/8 in. (73 x 72.7 cm)
What's a piece of advice you often give to other artists? When I teach it's always this: you already have a style and a message; it's our job to find out what it is and refine it.

You've described your painting process as a 'playground' you 'set up'. Is that for you or the viewer? The metaphor struck me once when I realized I was over-excited to start the drawing part of my painting. The ground has to be so beautiful and the structure so perfect before I can do that phase of the piece, that I realized I was creating a playground for myself–to enter and to go into a trance or whatever you want to call it. There is a very long process to getting the place just right.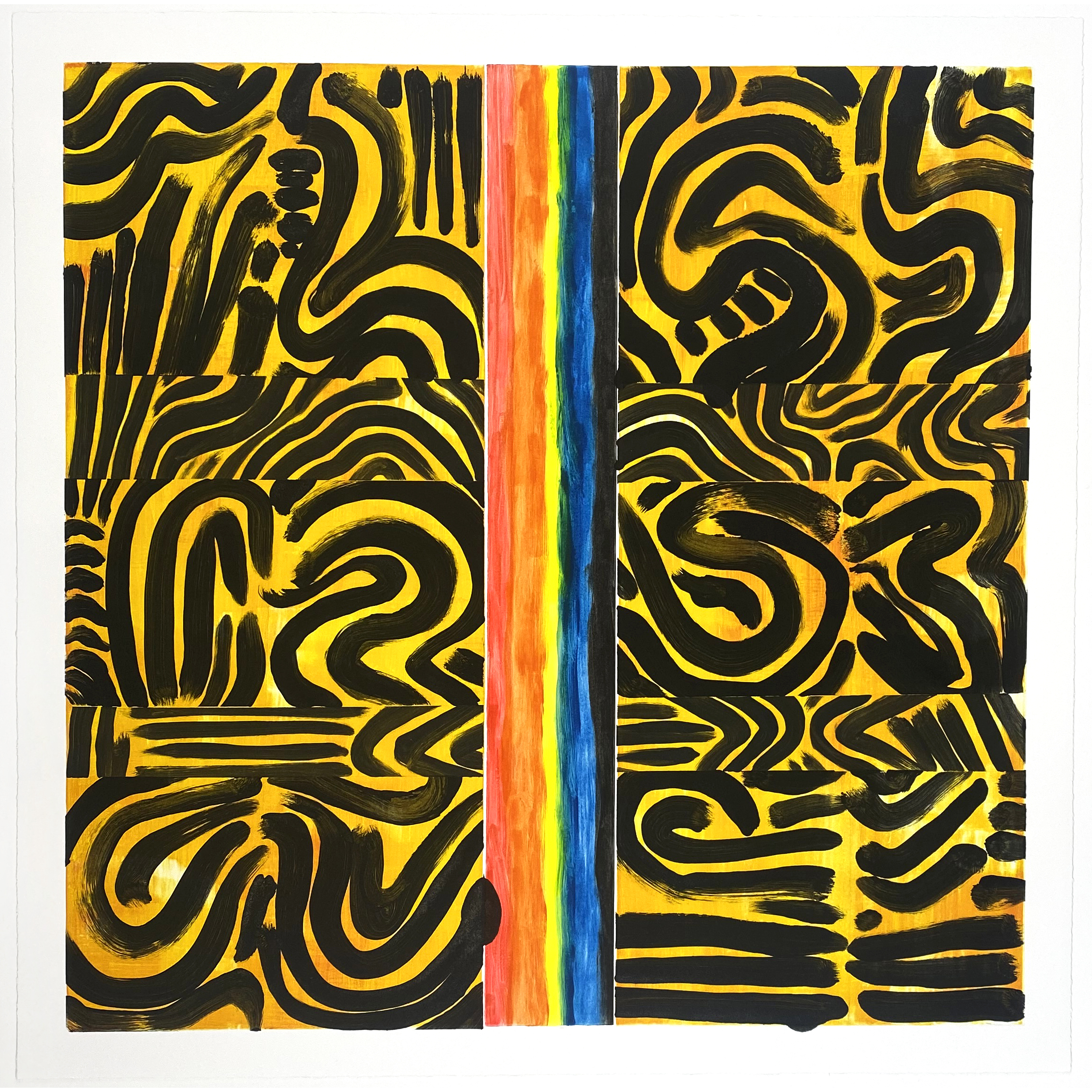 Monotype Somerset White Rag Paper 28 5/8 x 28 5/8 in. (72.7 x 72.7 cm)
How do deadlines feed into, or impact on, what you do? Paralysing or invigorating? I like deadlines and pressure. I was a child athlete and enjoy game day as much as practice.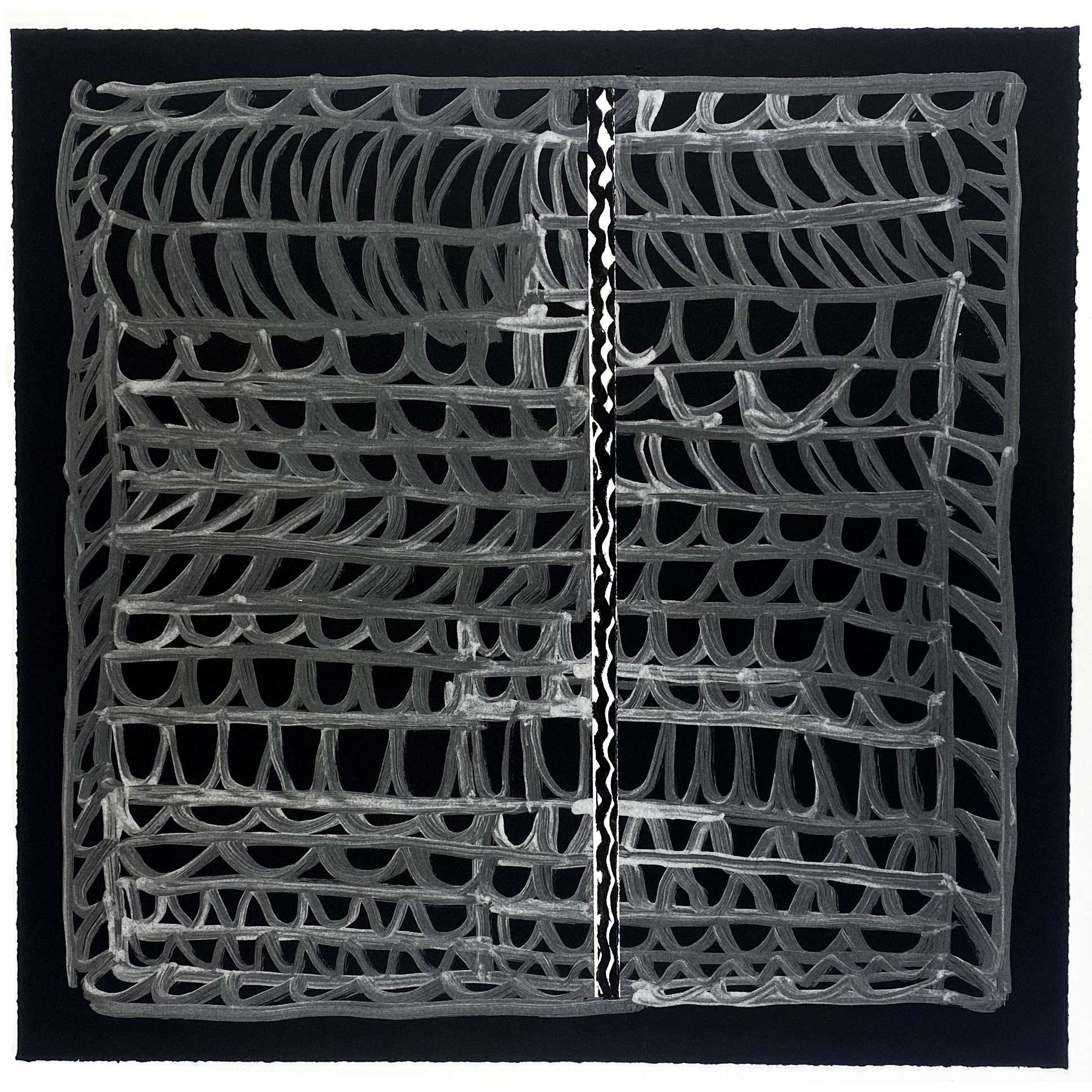 Monotype with handpainted "zip" Somerset Black Rag Paper 23 1/2 x 24 in. (59.7 x 61 cm)
Can you explain your love for Niagara? Niagara is like the Grand Canyon. You are staring at earth's history. It's so big and overwhelming so, to avoid epic thought, people think of it as a picture postcard. It is a great power. It fills the air with water molecules which make everyone happy. It's like the Mona Lisa–better to just take a photo than to become hypnotized by its grandeur and danger.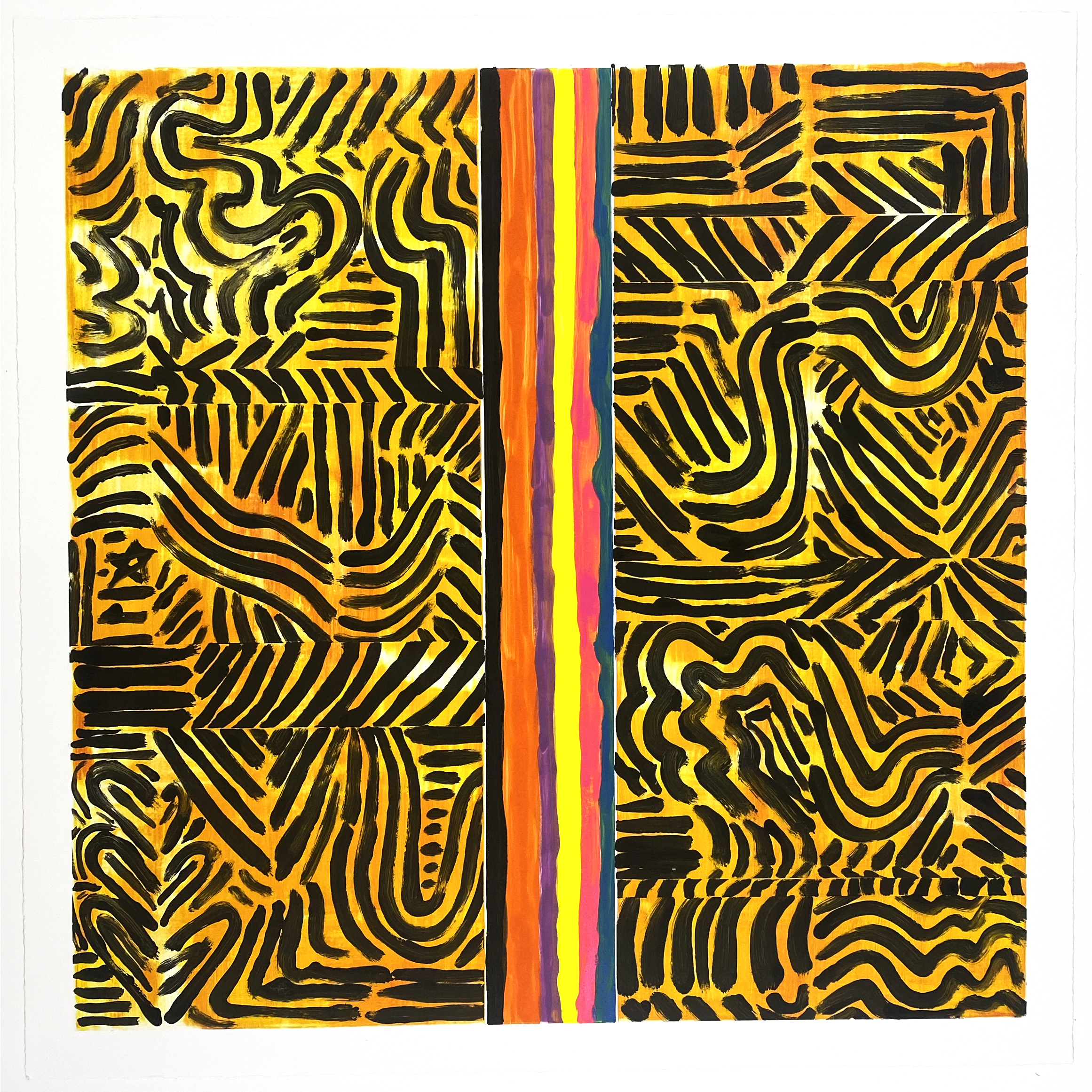 Monotype Somerset White Rag Paper 28 5/8 x 28 5/8 in. (72.7 x 72.7 cm)
Discover more works by Pam Glick on her artist page on Artspace.