Known for her dynamic and technically masterful large-scale ceramics, Rebecca Manson draws inspiration from organic matter observed in natural as well as built environments.
Her sculptures play with scale and material to explore the tensions between accident and intention, fluidity and rigidity, fragility and durability.
These investigations take on a new dimension in A Fluke, 2023, the artist's first sculpture in bronze, for Artspace and the TWO x TWO for AIDS and Art Gala and Auction, where it will be on view.
Comprising three individually cast and patinaed bronze leaves, measuring: 12" x 8.5" x 6" inches, and available in an edition of 30, 1 AP, 1 PP, with edition number and artist signature engraved on its base, Manson's exquisite multipart sculpture invites each collector to assemble the edition's final stacked formation how they like.
A Fluke, 2023, comes in a custom designed box and is accompanied by a hand-illustrated assembly guide. Proceeds from the sale of the limited edition benefit the Dallas Museum of Art and amfAR, The Foundation for AIDS Research.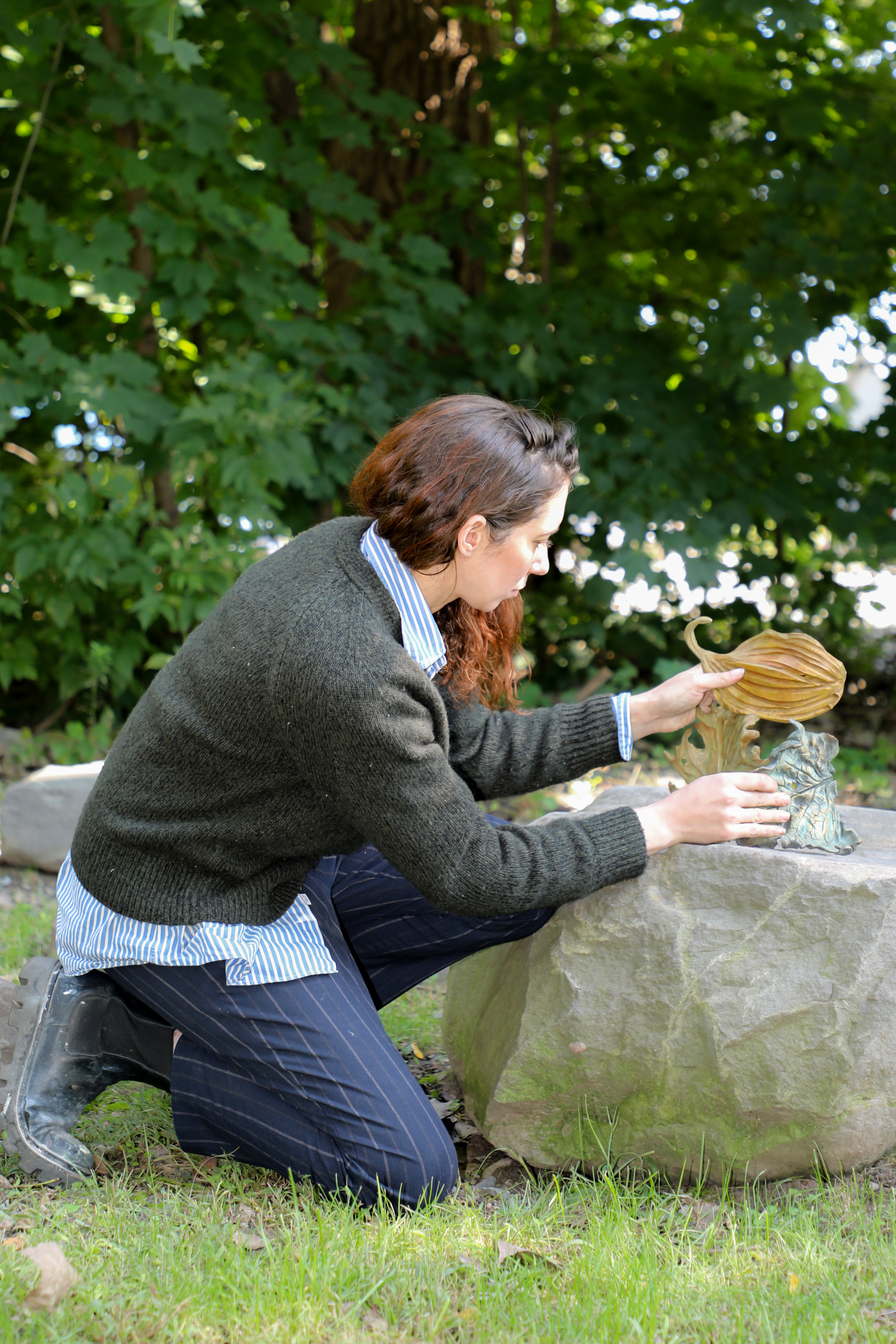 Rebecca Manson with A Fluke, 2023 - photo courtesy amfAR
"I'm always interested in playfulness in my work, so I automatically started bringing that into it. The idea of an edition that was a little interactive was exciting to me. It's a good exercise to distil the concepts and the experience that I'm trying to communicate," the New York-based artist tells Artspace.
"A Fluke could be when you're walking in the woods, and you just see things that happened in nature that are special but, at the same time, nothing. So it's sort of a way for someone to set that up on their own. It's a small bronze but it's monumental in its way, a monument to something that happens on its own. Something that is sort of out of your control and just stumbles into your life."
"So the exercise here was to focus more on the simple presentation of that, which in this piece is about just the sort of joy of stumbling upon something temporary. In this piece the leaves are about appreciating something that's fleeting and that's just out of your control."
REBECCA MANSON - A Fluke, 2023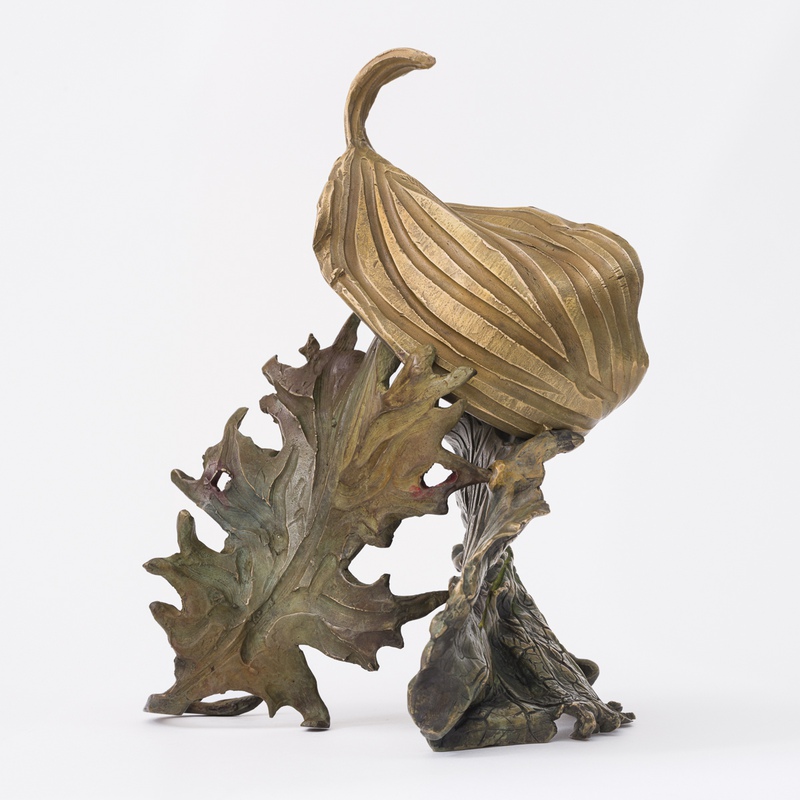 Photo Garrett Carroll
Manson had been wondering for years how she could create a small leaf piece, yet still really honor the elements evident in her wider artistic practice which you can read about here. "It just hadn't really come to fruition yet. So when I got approached about this it was the perfect moment to make it happen and focus on that," she tells us. "Usually when I make these leaf works it's really about mass. So I was excited to honor just a few leaves, and provide an experience for people to get into the backbone of that work."
REBECCA MANSON - A Fluke, 2023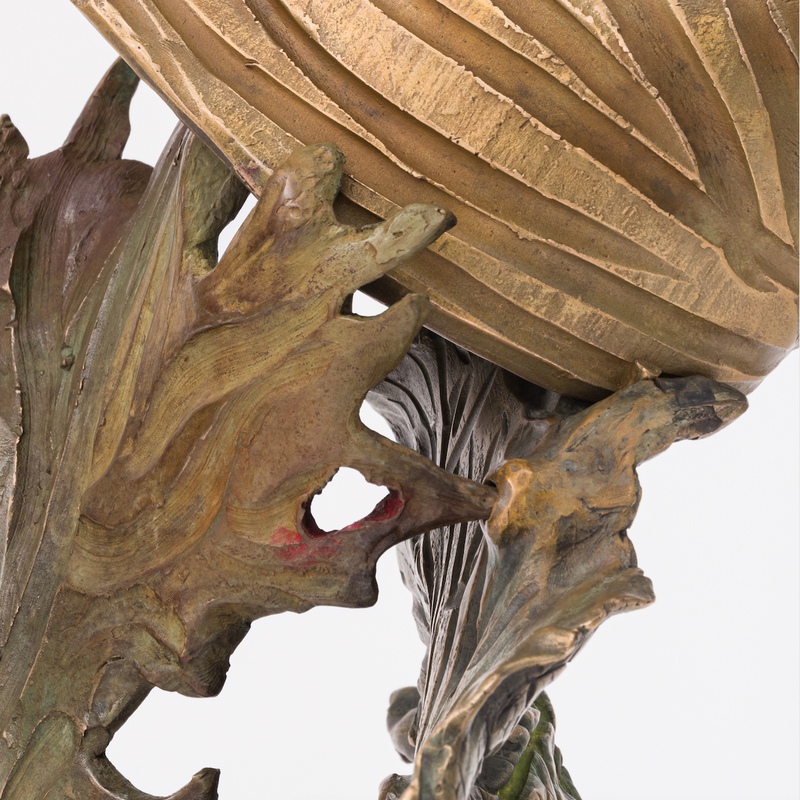 Photo Garrett Carroll
"I was just trying to capture something that felt really natural, and that's a really hard thing to do. I think about that a lot in my work. The most humbling thing a professor ever told me was, 'Don't ever try to copy what nature does. You can't do it. Try and find some spirit and honor that in your own way. That's how you can communicate the beauty of nature. You're just going to stiffen up if you try and do what it does. You're not God. You can't do that.' That really stuck with me."
And although there's a set way to assemble the edition, Manson says buyers don't have to follow her suggestion. "Each person that receives one of these will probably interact with them differently. People might scatter them around their house or put them in a row on their mantle. I like that variation that's built into it. They're sort of like these tokens that people can move around. I wish I could ask everyone to send me a picture of their piece!"
REBECCA MANSON - A Fluke, 2023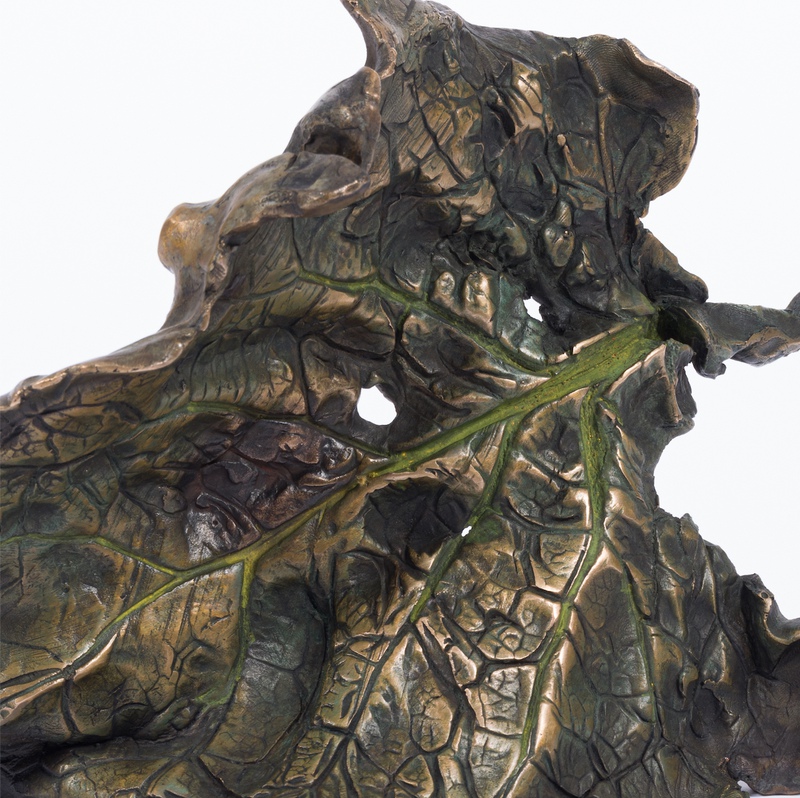 Photo Garrett Carroll
"In the beginning I made at least 50 leaves. But you can't play with the idea of stacking them until they're fired. So it was like stream of consciousness and thinking about what might feel 'gooey' or what might feel like it's 'teetering' – all these different kinds of gestures - and then firing them and just spending days and days playing with different arrangements and observing how they interact with each other."
REBECCA MANSON - A Fluke, 2023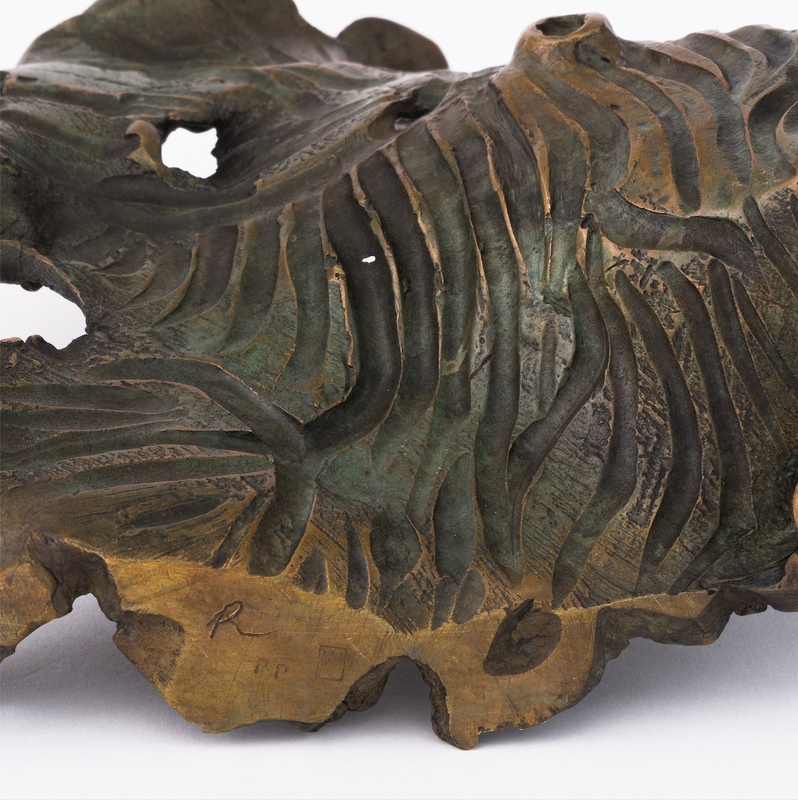 Photo Garrett Carroll
"Maybe one had a sense of balance I wanted, and another had the surface I wanted. So I then would do another round, combining those things. It was truly both ends of that spectrum; where I was playing very freely, but then I was also zoning in and kind of getting meticulous about crafting, and then, eventually, finding through play what the right selection of the leaves were."
REBECCA MANSON - A Fluke, 2023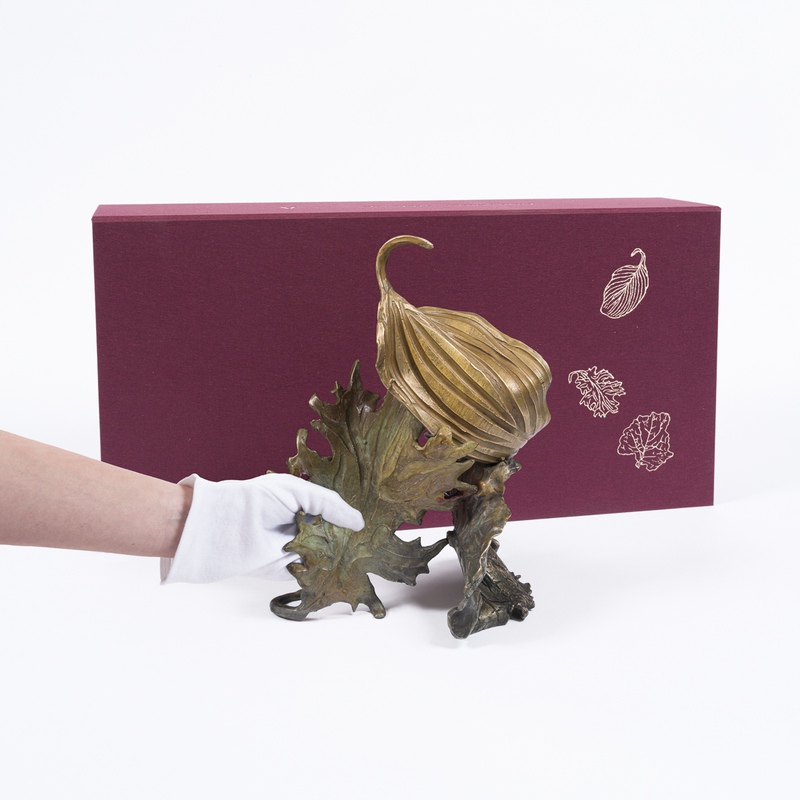 Photo Garrett Carroll
"Then, I worked with the foundry to have them stack in a certain way that would give the buyer of the piece the feeling that they did that on their own - even if it is sort of pre-determined by me." Enquire about A Fluke, 2023 here.
REBECCA MANSON - A Fluke, 2023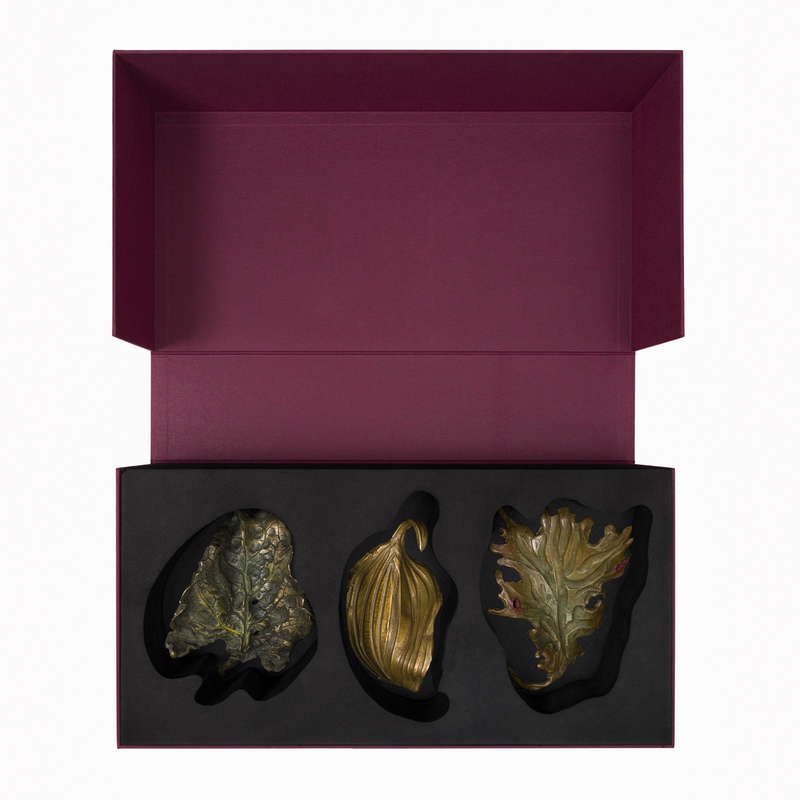 Photo Garrett Carroll