So, how was it for you? For some, 2021 was maybe just a little easier than 2020. This past year plenty of us have managed to get out to galleries, museums, art fairs and fundraisers once again, and regain a semblance of our old lives, while still living with a degree of unknowing.
Indeed, as the year draws to a close, we can maybe look back on '21 as a period of questioning. In this spirit - though hopefully in a slightly more light-hearted manner - we've put together this quiz, to see how well we've remembered a year we might actually want to forget.
Jim Hodges issued his limited edition artwork, rearranged for Bill, 2021, in September. What was unusual about this unique piece?
Which fabulously successful painter told us this about their drawings: "I began drawing in the margins of my notebooks as a kid. When I was eight, I studied the book Drawing on the Right Side of the Brain and learned to draw what I saw rather than what I knew. At 12, I took my first figure drawing class, and I had an extensive classical drawing education by the time I was 18. I really didn't learn how to paint until my late 20s and I was still learning many basic principles of color and paint while I was in grad school."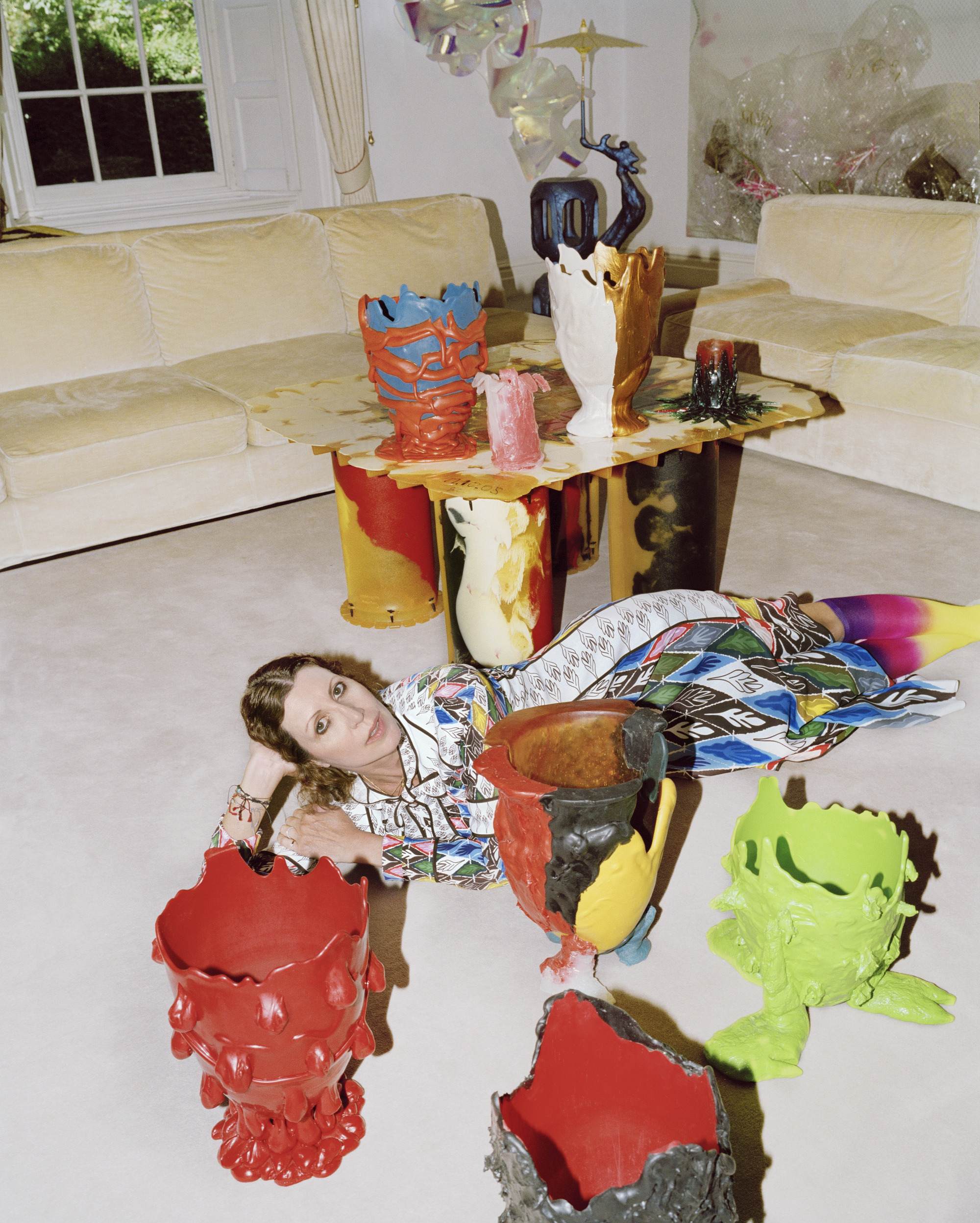 Valeria Napoleone with works from her collection
Collector Valeria Napoleone told us that she rendered one visitor to her London home speechless by claiming that a work by a famous artist was in fact her dead grandmother lying in repose in the hallway. What was the work?
The work of which photographer was interior designer Matthew Patrick Smyth describing when he said: "So many pictures are technically perfect but don't have any magic to them but this one does. This moment that he captures is so moving. And it's in our lifetime; it still exists. This ancient civilisation that's so vibrant. And it's all there."
Which British architect described his formative experience with art thus? "I remember in Marfa, in the early days, going into one of the buildings used by Donald Judd, an old bank in the middle of town. Hanging on a fairly rough wall was a tiny Rembrandt head – a signed etching or a drawing. Memory is a funny thing, but I remember this as a defining moment, like a scene from a film: a revelation of what I should be up to."
When we interviewed her around her Artspace edition Cecily Brown told us she was intending to change the name of her 'Black Paintings': "The word 'black' has changed in the last couple of years and it feels weird to me as a white woman to call them Black Paintings when they are of white figures," she said. Can you remember either of the two names she was thinking of calling them from now on?
Who is the Hollywood film maker Huma Bhabha credits as a major inspiration on her work?

In October Durk Dehner, President of Tom of Finland Foundation, chose some of his favorite ToF works on Artspace. Can you name which famous work from the Italian Renaissance inspired one of the Tom of Finland pieces he picked?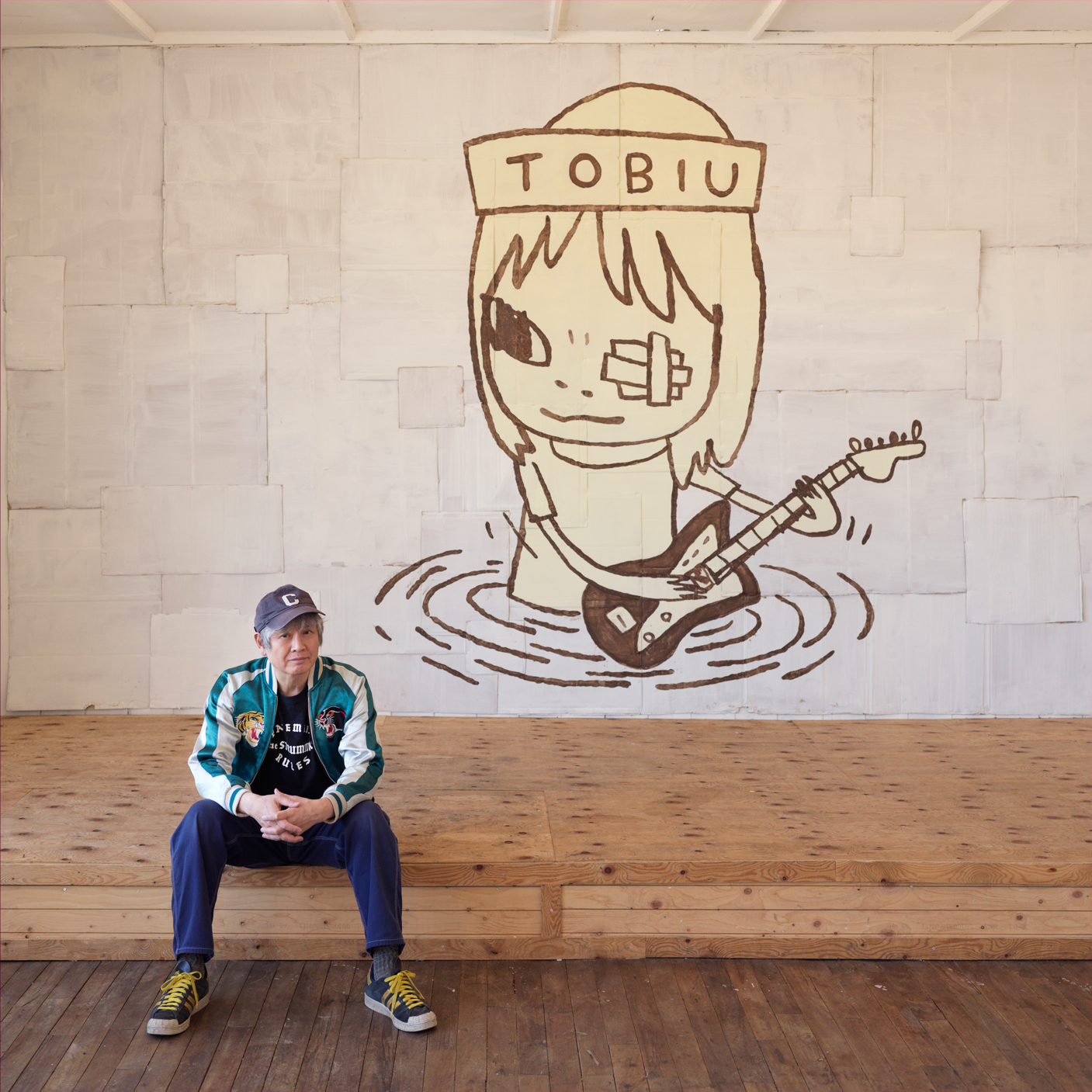 Yoshitomo Nara, 2020. Photo by Ryoichi Kawajiri

Which natural disaster led Yoshitomo Nara to create his 2012 painting, and its October 2021 Artspace edition, Miss Spring?
What is the name of MOCA LA Director Klaus Biesenbach's pet goose?
Can you name the floral designer and artist best known for his Flower Flashes, or impromptu, unsanctioned public floral displays? Clue: He issued a limited edition print with Artspace in October.
Which artist duo contributed a work to November's Unquestioning Love auction consisting of three hand-blown glass jars filled with the pastel-colored food pigments used to coat recent generations of pills in HIV medicines?
In July Celeste Dupuy-Spencer did a deep dive with us on her work, When you've eaten everything below you, you'll devour yourself/except in dreams you're never really free, 2020/2021. What, according to the artist, is about to happen to the guy on the phone in this painting?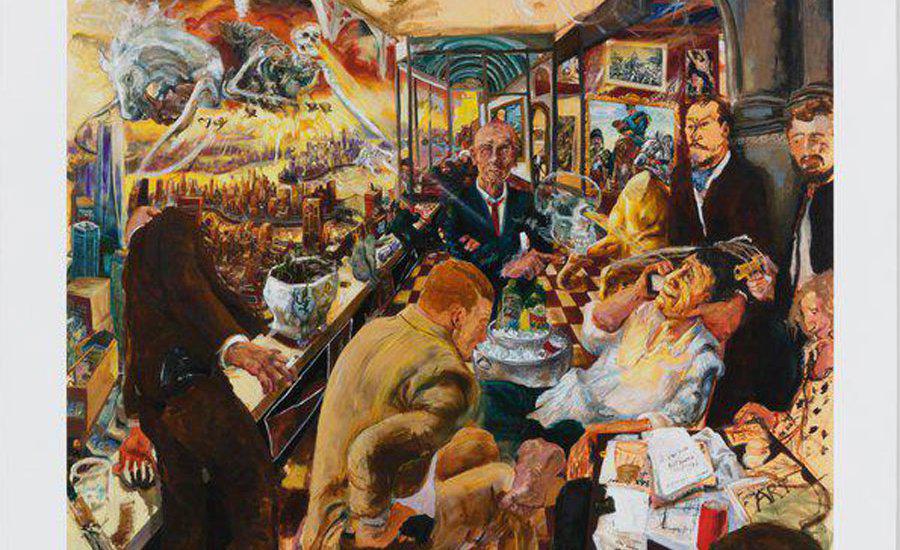 Celeste Dupuy-Spencer - When you've eaten everything below you, you'll devour yourself/except in dreams you're never really free, 2020/2021

In August, the writer, curator and filmmaker James Crump, described some of his favorite artists and artworks. However, Crump's new book isn't dedicated to an artist, but an architect. Which one?

Back in June, which deeply embodied American artist said: "As you age you change, your body changes. 60 was a big number for me this year. I told everybody I wanted to die at 80 - that's only 20 more years so I've got to maybe rethink this!"?
Which artist and designer, who passed away aged just 41 in November, has a light-up edition of the Mona Lisa among Artspace's most-enquired-after works right now?


Which Swiss-born artist smashed his auction record in November with a colorful landscape work, which featured in the AIDS Memorial's Unquestioning Love sale?
Who was the famous artist that Pilar Corrias told us created a portrait of her mother while a pearl-handled pistol dangled out of his back pocket?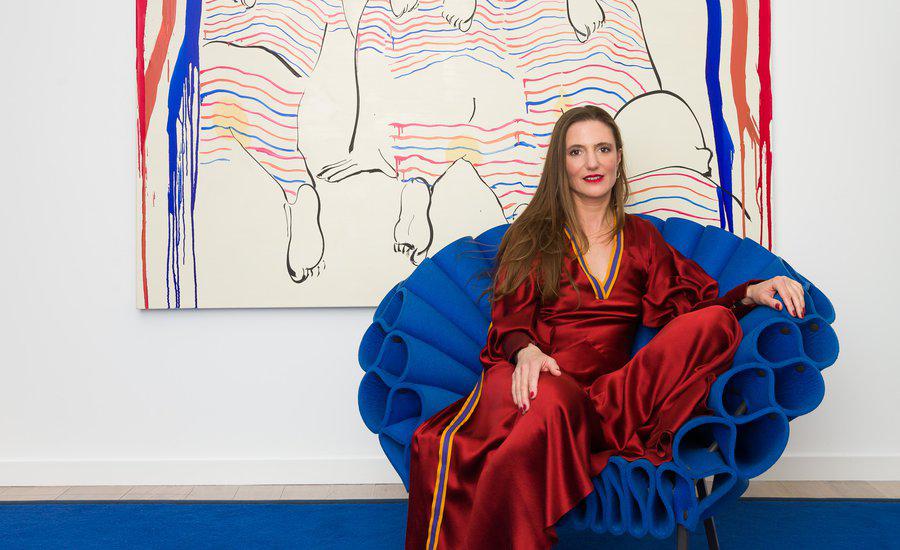 Pilar Corrias - photo by Mark Blower
In June, U2 bassist and art collector Adam Clayton described which artist's work in this way? "When you see his work and the way he loves the male body, as a man you suddenly go, ooh! I can be beautiful. It's actually a good thing."
In our look at cool art museums you've probably never been to, what made The Museo Subacuático de Arte (MUSA) in Cancún unusual?
Tempura-fried flowers, a taxidermy coyote, and bacterial samples are all materials that this conceptual artist has used in her work. Who is she?
Which artist and activist, who died in November, said: "I began as a political activist and then chose art when the struggle failed"?

Which African-American artist, whose limited-edition prints Jet Blue #11 and Left Behind, Artspace was proud to offer for the first time in December, is perhaps best known for her 2011 reinterpretation of Edouard Manet's 1863 painting Le Déjeuner sur l'herbe?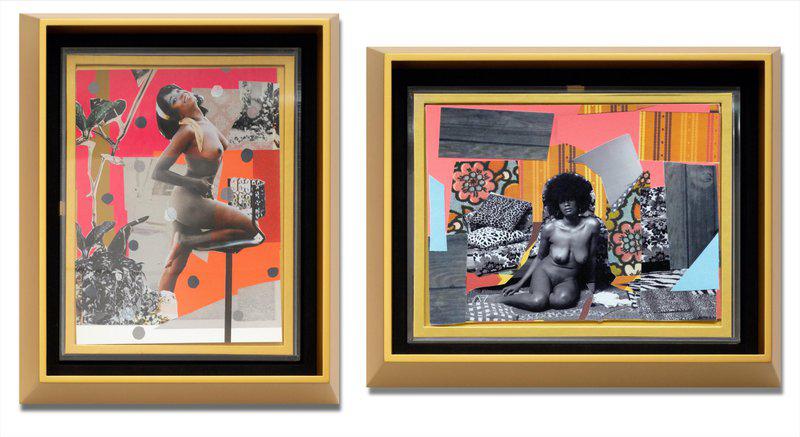 Jet Blue #11, 2021, and Left Behind, 2021. Both: 9 15/16 x 7 7/16 in. (25.24 x 18.89 cm), Edition of 10 and 6 APs, Signed and numbered by the Artist on reverse, Price on request. Photo by Daniel Terna @jpegs_and_tiffs

Which artist, who passed away this December, began his career at the age of 19, when he simultaneously detonated four explosives in the corners of a field in Marin County, California?
Of which British artist did we say the following? "His is a vision of our own world visited by frictionless modernity: clean, well-ordered, and curiously lacking in affect. It is a place where the human face is often nothing but a perfect, featureless circle."
What medium do the following artists work in: Laura Marsh, Cecilia Vicuna, Faig Ahmed and Judith Scott?
What links the following artworks: Michael Heizer's City, James Turrell's 
Roden Crater, Antoni Gaudi's Basílica de la Sagrada Família?
Who said this about their working practice? "With the first light of dawn I go silently up into the studio, with a cup of tea in hand to see what went on the day before. The semi-darkness makes it easier to judge the weight of the different colors and the picture balance."
Phaidon Commissioning Editor for Art Rebecca Morrill chose Victor Vasarely's Kinetic Composition, 1975-1980 as part of an Artspace picks piece, but what linked it to the other artworks she chose by Michelle Vaughan, Ugo Rondinone and Sol Lewitt?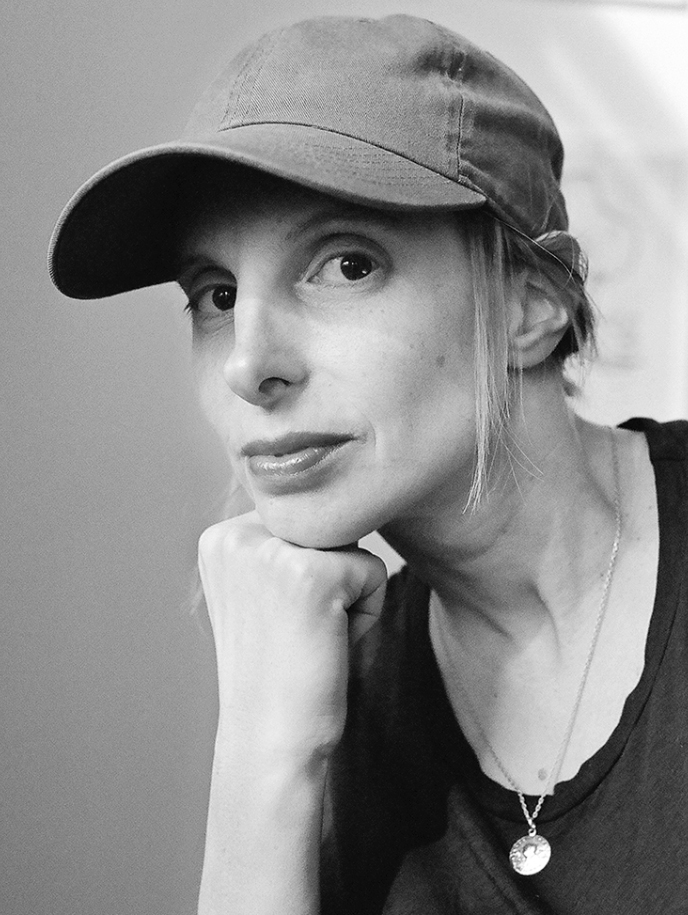 Camille Henrot - photo by Maria Fonti
CamilleHenrot told us that if she was in Government she would commission artworks to honor what?
a) Vaccine scientists
b) Domestic life
c) BLM pioneers
Which artist whom he tutored at CalArts did John Baldesarri have this to say about: He had "an inquiring personality and omnivorous appetite for information about art. He was very shy, but one was aware that he was always watching you- your every move, your every action."
Which famous Belgian artist who created covers for The New Yorker and created designs for Olivetti did Artist Direct artist Marcel Ceuppens cite as a major influence in his Artspace interview?
Want to know how many of the above you got right? Then sign up to our email list here or at the top of this page - we'll be sending out the answers in the next week!