While visibility for the transgender and gender non-conforming community have certainly been better in recent years, there are still very few people shedding light on what it means to get older within those experiences. That's where photographer Jess T. Dugan and social worker Vanessa Fabbre come in. For the past five years, Dugan and Fabbre have been traveling across the country, respectively photographing and interviewing subjects whose lived experiences exist within the complex intersections of gender identity, age, race, ethnicity, sexuality, socioeconomic class, and geographic location. Hailing from the smallest mountain hamlets to metropolitan sprawls, their subjects embody over ninety years of lived experiences and offer fantastically nuanced, awe-inspiring insights into "the struggles and joys of growing older as a transgender person and offer a poignant reflection on what it means to live authentically despite seemingly insurmountable odds."
Jess T. Dugan has been exploring issues of gender, sexuality, identity, and community for the past decade. Spurred by her own identity as a queer person, Dugan's works fluctuate between internal experience and more outward, socially and politically motivated documentations of the LGBTQ community. Her upcoming show, "To Survive on This Shore: Photographs and Interviews with Transgender and Gender Nonconforming Older Adults" will be on view from September 6th to October 10th at St. Louis' projects+gallery. Here is a sneak peak of her show and the accompanying hardcover book, along with excerpts from interviews conducted with Fabbre.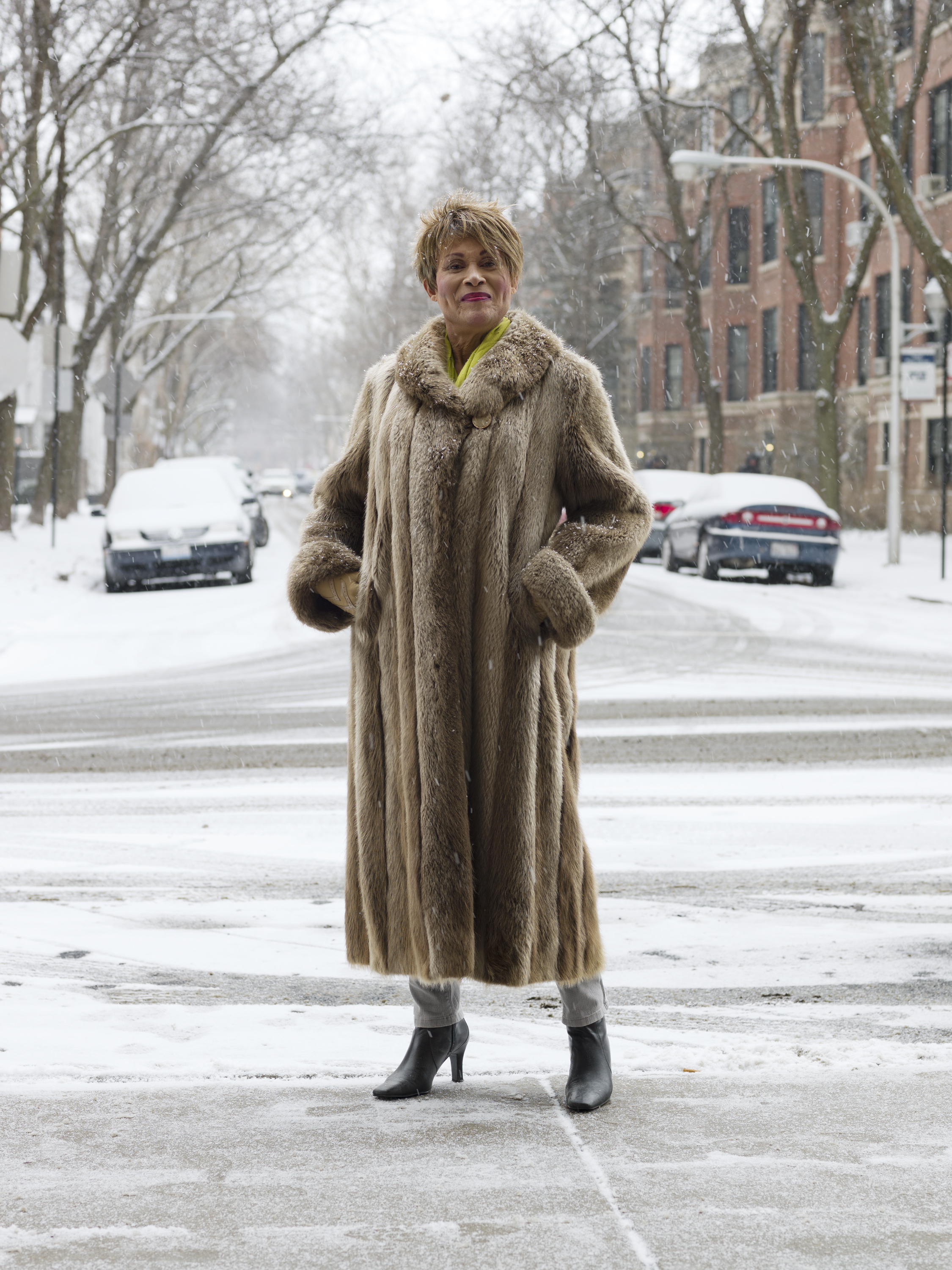 Gloria, 70, Chicago, IL (2016)
"I'm a senior citizen. I made it to seventy and a lot of them won't make it, they won't make it at all. Because most of them die from drugs, from sexual disease or they're murdered. They ask me questions like, 'Well, Momma Gloria, how did you get through?' I say, 'I got through with love from my family and the grace of God.' That's how I got through. You have to have some stability and you have to have some kind of class, some charm about yourself. I never was in the closet. The only time I was in the closet was to go in there and pick out a dress and come out of the closet and put it on."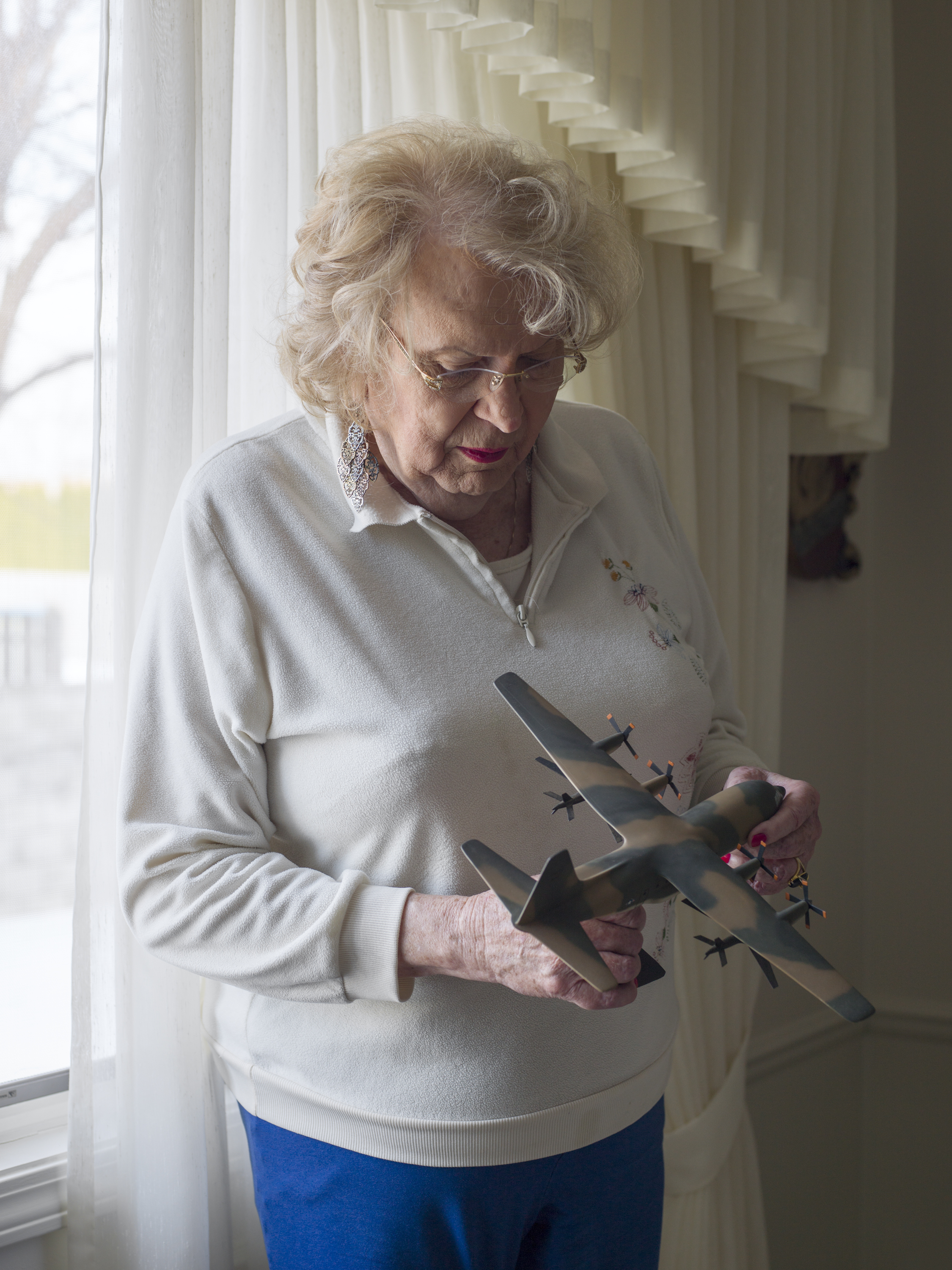 Bobbi, 83, Detroit, MI (2014)
"I think people talk in either/or terms, right? Before transition and after. But to me, it's really development. I'm proud of both lives. I'm proud of both me's, if you see what I'm saying. And I feel it has been a remarkable thing to have happened to a person. I'm grateful. You can't just become a woman with a knife or a pill or anything like that. It takes a whole combination in a sequence, in a formation. You've got this time span, it's a learning experience, it's a little bit of everything."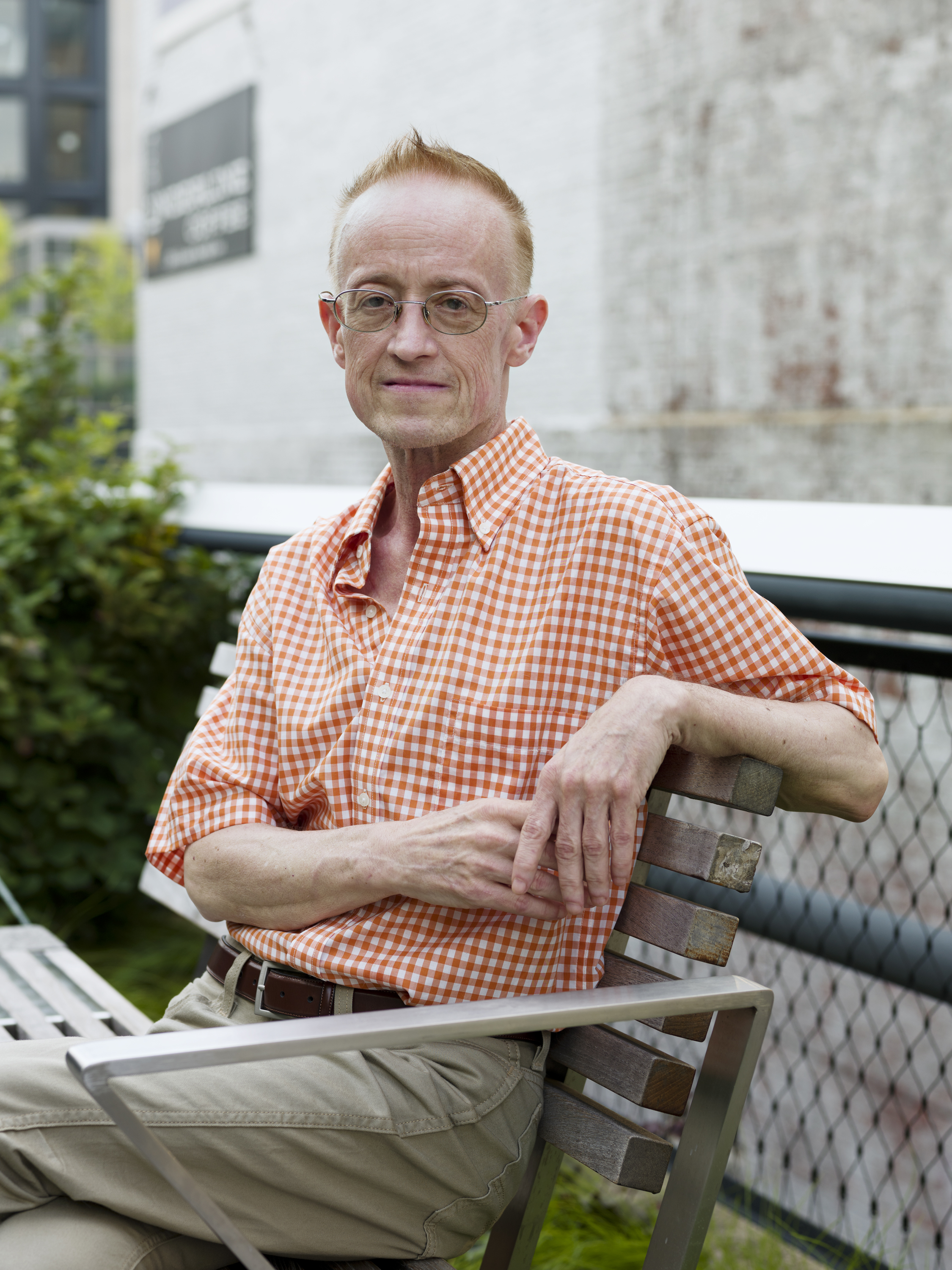 Jay, 59, New York, NY (2015)
"I'm a pretty classic transgender man, as I see it, because from my earliest recollections as a tiny child I experienced myself as a boy in a girl's body. I felt that some dreadful mistake had been made and I didn't get the body I was supposed to. I prayed every night to God to make me wake up a boy the way I was supposed to be."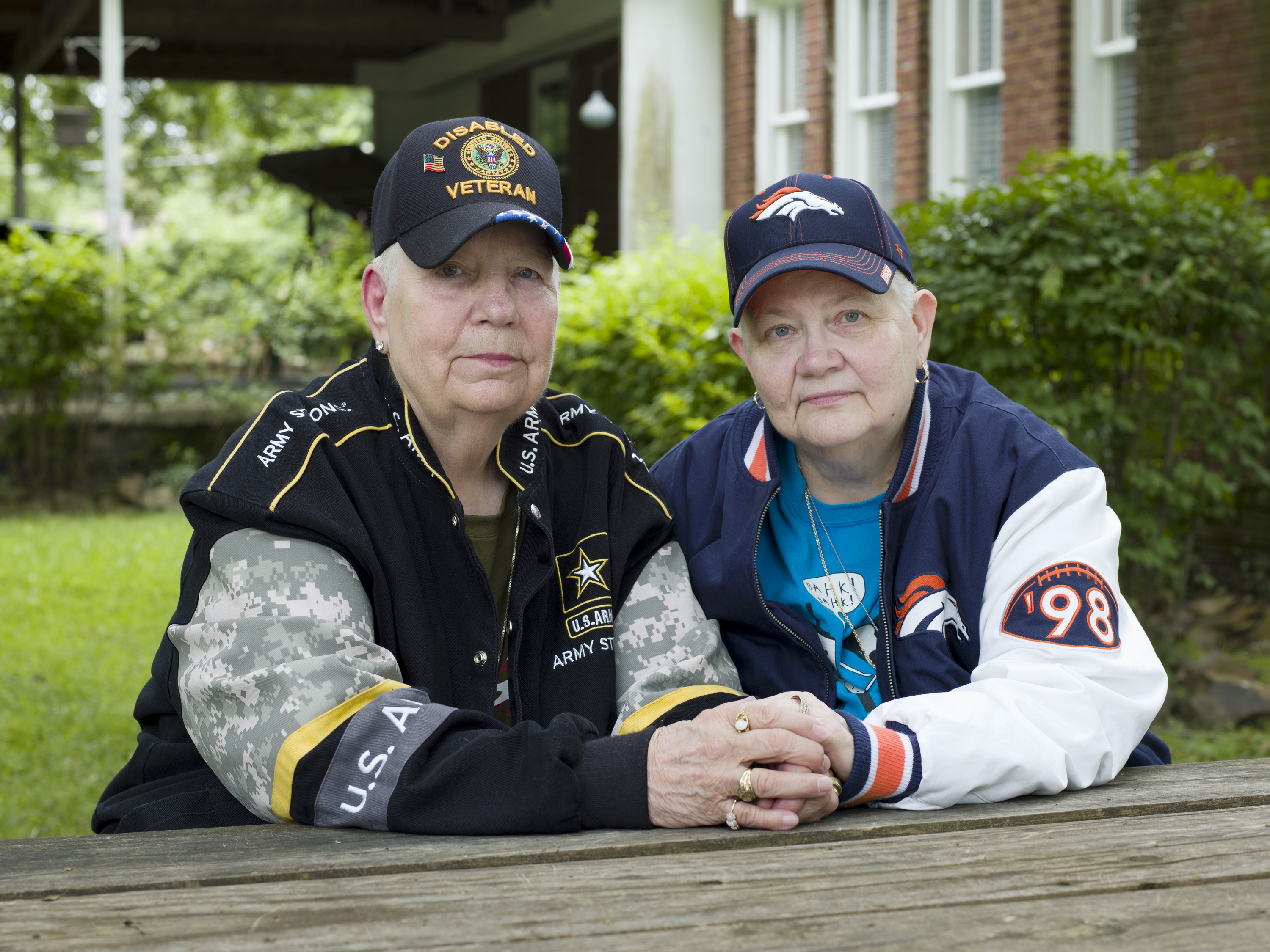 Hank, 76, and Samm, 67, North Little Rock, AR (2015)
"It was a lot like in the olden days, you know, there were a lot of people around like me and people just expected us to become 'unmarried aunts' or 'fancy boys' and nobody ever confronted you with it. My father would say things like, 'Oh, this one will never get married.' If I heard him say that today I would say, 'Oh, he's telling them I am gay.' Only I didn't have those words for it back then." – Hank

"Hank and I have been together forty-four years. I found this one in Western Michigan. She was different from anybody I have ever met in my whole life and I knew that she would be in my life for the rest of my life. There was this immediate connection that would always be there. The way we are today, we started out that way." – Samm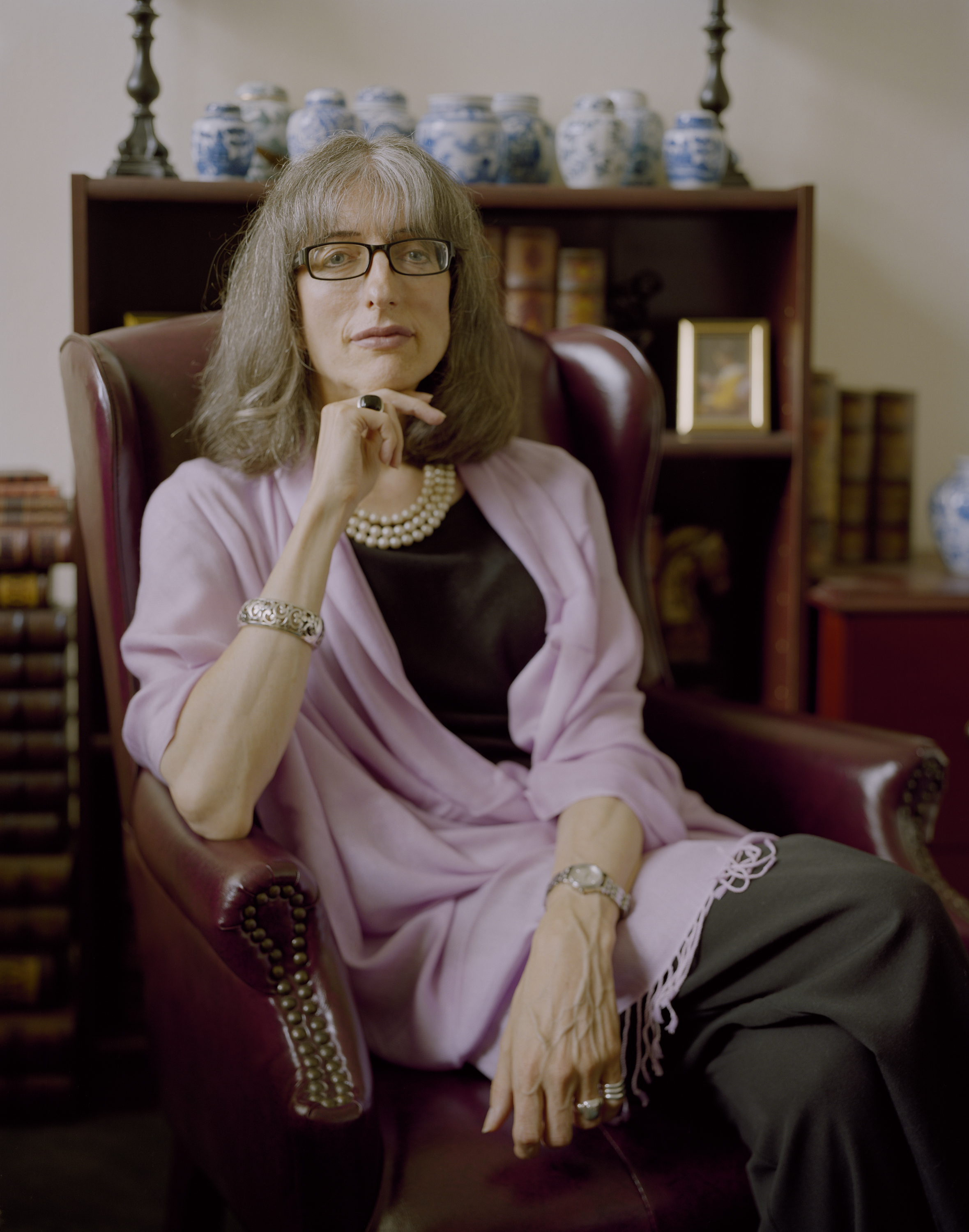 Grace, 56, Boston, MA (2013)

"I always felt more like girls, like women. Even when I was watching movies or television shows or reading books, the female characters were the ones that I identified with just sort of instinctively. So I knew I was born male, but I certainly was a feminine boy growing up, a gender queer boy, and was harassed and bullied and got a lot of negative attention because of that. I was assumed to be gay from the earliest get-go as well, even though it wasn't talked about then in the '60s. I still see myself as on a journey. When I received an award a few years ago at a conference I said, 'In the '60s they called me a sissy. In the '70s they called me a faggot. In the '80s I was a queen. In the '90s I was transgender. In the 2000s I was a woman, and now I'm just Grace.'"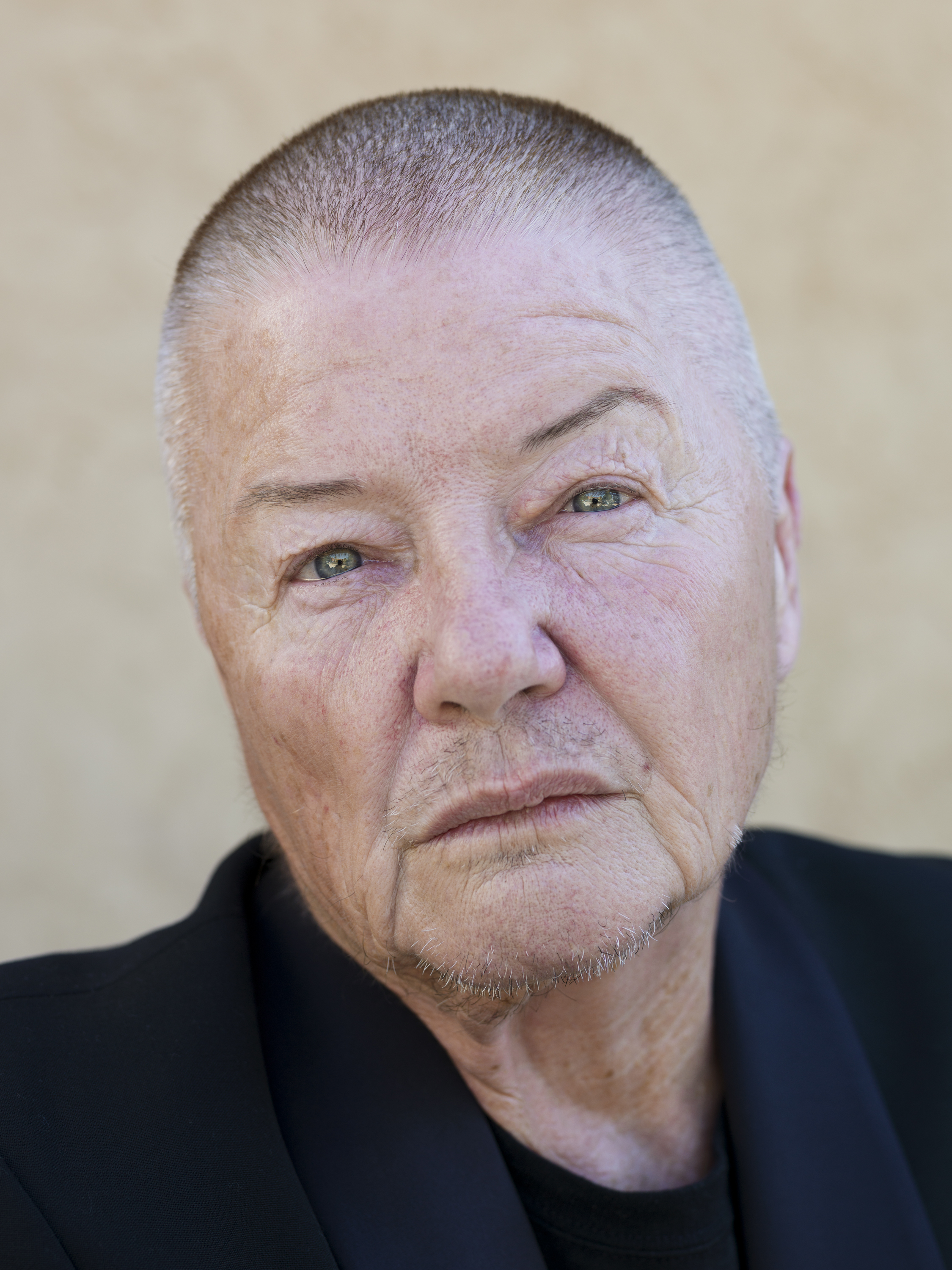 Tony, 67, San Diego, CA, 2014
"I said to myself, 'You know, I'm sixty-three and this has to stop. I'm going to go for it.' So at the age of sixty-three I decided that I just wasn't gonna go on living this way, living female. I was more comfortable living male and I wanted to do the whole total package. They say that when you go through the testosterone one of the symptoms is that you're an adult and an adolescent at the same time. I feel that I'm still going through adolescence. I just want to do everything now as a man. This is who I am and I just want to get in everything, you know, like bungee jumping, like going on a rollercoaster again! I want to take care of and appreciate what life is offering me as a man. I'm living the life that I lost."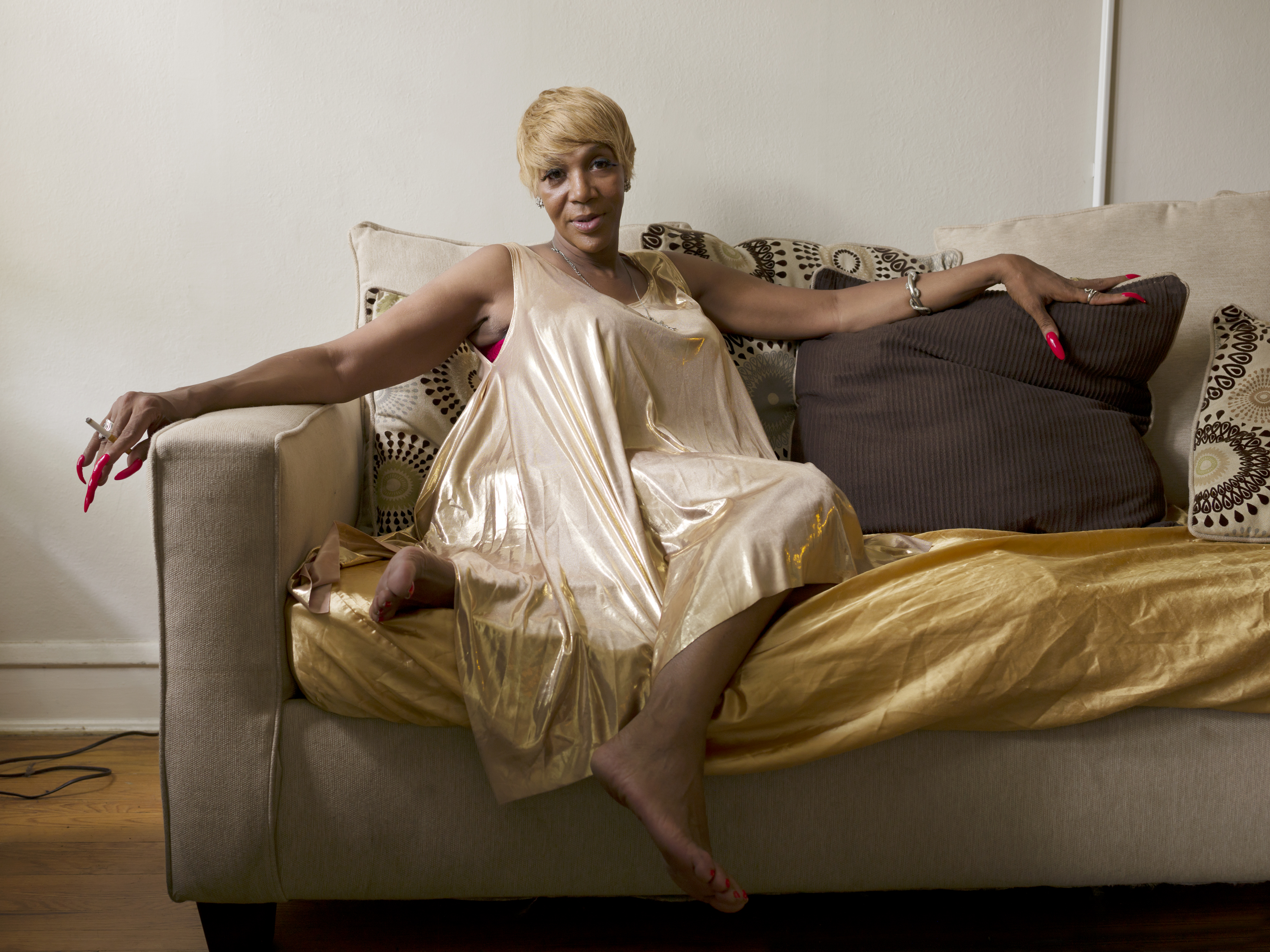 Caprice, 55, Chicago, IL, 2015
"I'm a fifty-five year old woman of trans experience and I'm a woman of color. And my life is amazing. I have been working in the field of social service for seventeen years. I have been an activist and advocate for trans women of color and trans-identified individuals for the majority of my life. My life relies upon me being able to give to my community, and my reward is when I see people take what I have given to them and do something constructive with it. I want people to say, 'She showed me how to do this. She taught me how to do that.' That is my gift. My mom taught me how to open my eyes to this particular gift. God blessed me with the whole thing. I am the greatest gift I have to offer."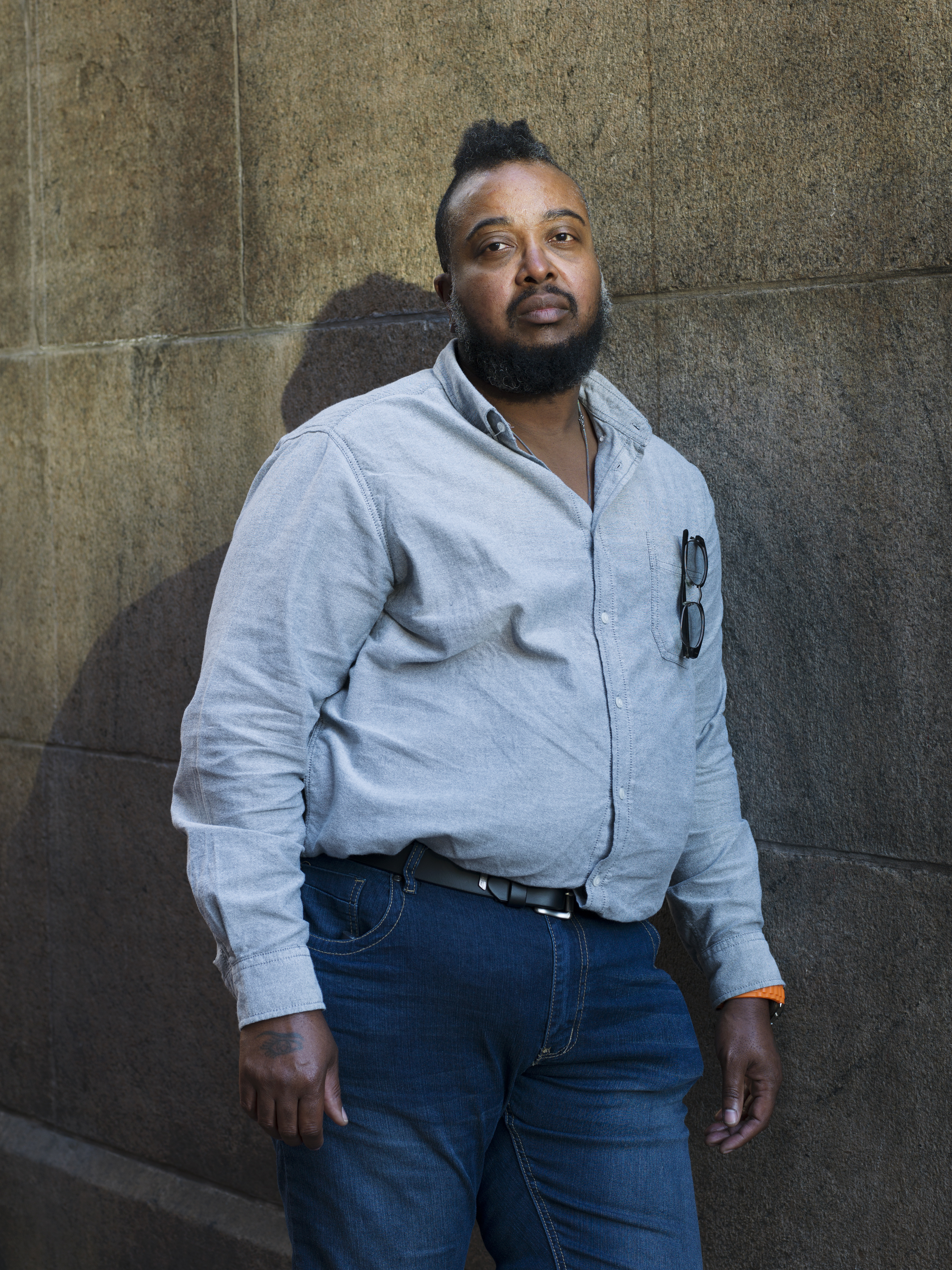 Preston, 52, East Haven, CT, 2016
"I never thought that I would actually transition while my parents were alive. I thought, 'Well, it's gonna break their hearts.' That was what I was putting on myself. It was fairly easy coming out to family members. I mean, most family members were like, 'Well we were just waiting for you to tell us.' My mother had made a similar comment to me, and I remember feeling angry for a little bit because I was like, 'But if you knew, why didn't you say something?' I was feeling like I went through all this heartache, all these years of trying to figure it out and people knew? Like, nobody gave me a clue. Everybody was waiting for me to tell them, you know. It was crazy. It was a crazy moment, but a good one."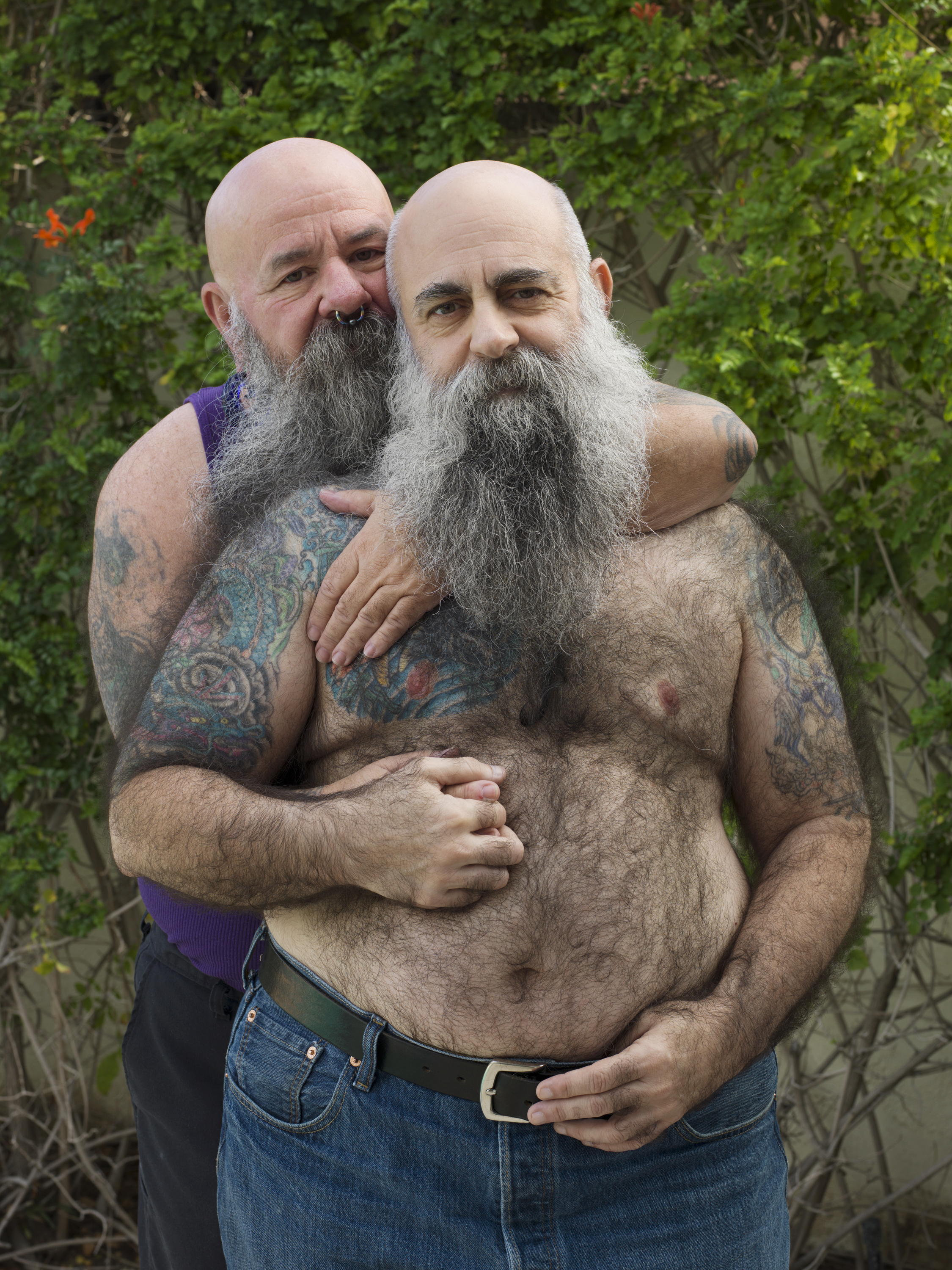 Sky, 64, and Mike, 55, Palm Springs, CA, 2017
"I think the greatest fear for me is the greatest fear for anybody who's in a couple, that my partner will pass away. I'm also worried about the lack of nursing homes and long term care facilities geared toward our community. Right now, if something happened and I needed to be in a home, finding a place where I would be comfortable would be a challenge. I'm hopeful that in the next twenty years, something will change, preferably sooner rather than later." -Mike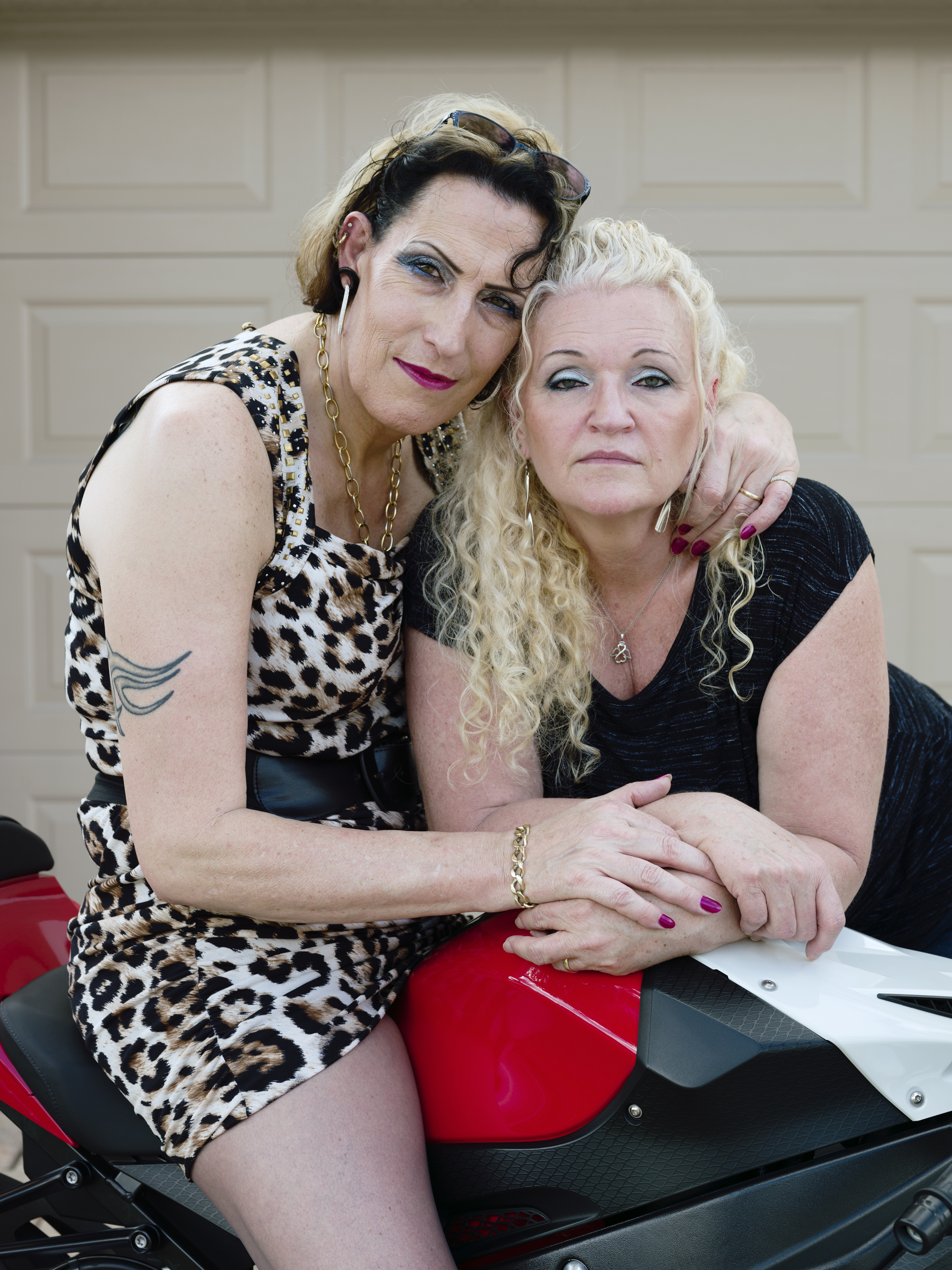 SueZie, 51, and Cheryl, 55, Valrico, FL, 2015
"When we got married, I never imagined that someday my husband would become my wife. Right from the start, SueZie confided that she identified as female on the inside, but transition never appeared to be an option. But, I never had a problem with her wearing lingerie. You know, it's just clothes. I fell in love with the person inside, and what's on the outside is more about what they feel comfortable with." - Cheryl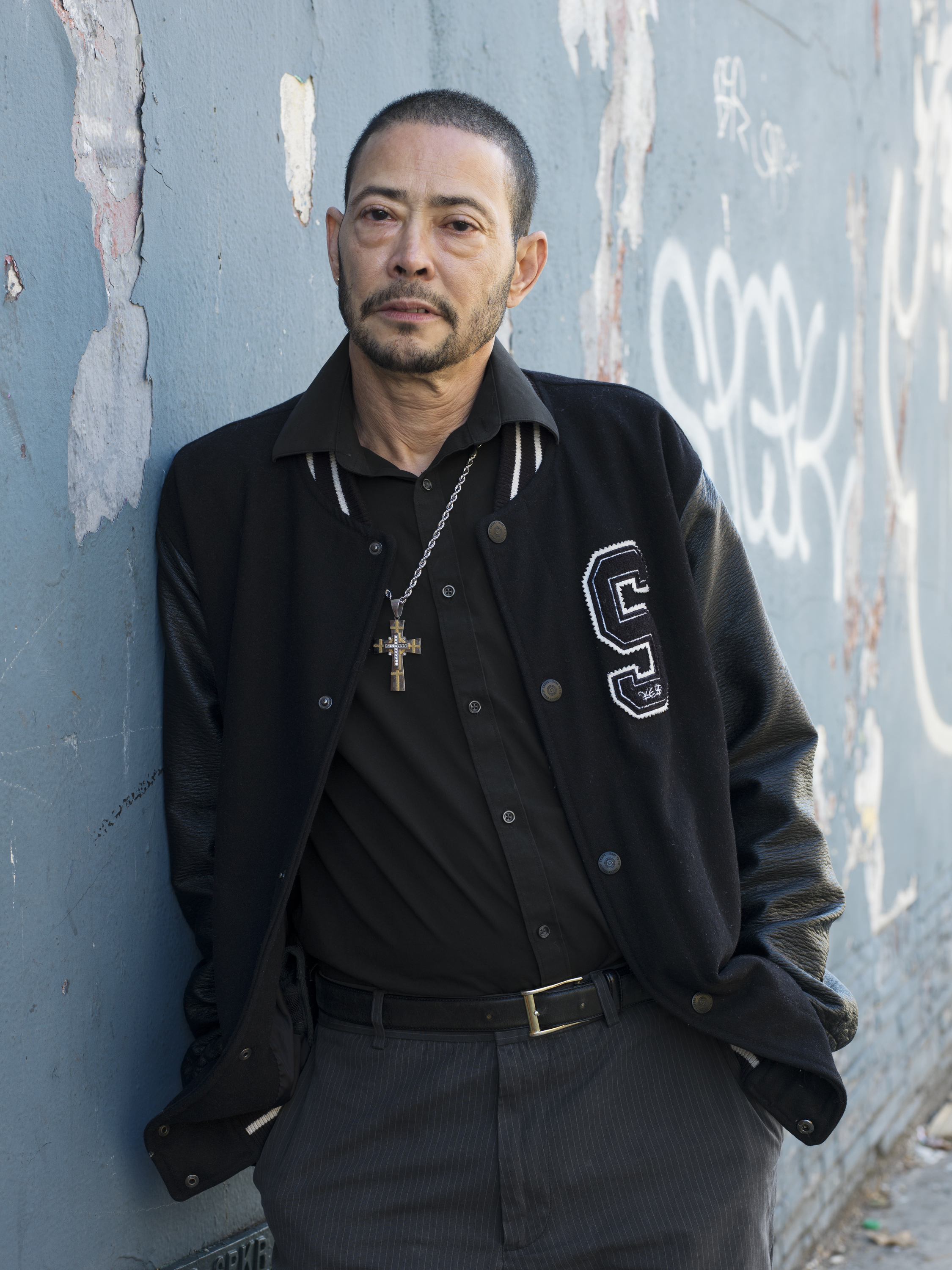 Sukie, 59, New York, NY (2016)
"I was first aware of my identity when I was like six or seven years old. I always liked girls, but I never liked wearing any girls' clothes. At that time, they used to say 'lesbian' because they had no idea about trans. But ever since I was six or seven years old I lived as a boy."
All images are courtesy of the artist.
RELATED ARTICLES:
A Q&A with Anthony Goicolea—The Artist Behind New York's First LGBTQ Monument
The Other Art History: The Gay, Lesbian, and Female Abstract Expressionists (Part I)
The Other Art History: The Gay, Lesbian, and Female Abstract Expressionists (Part II)
Dealer Betty Parsons Pioneered Male Abstract Expressionists—But Who Were the Unrecognized Women Artists She Exhibited?
From Sing Sing to Senior Citizens: How Artists Matt Starr and Ellie Sachs Use Art to Create A More Vibrant Democracy