The IFPDA Print Fair is a truly global event. This annual exposition, which is held this year Thursday 27 to Sunday 30 October at Manhattan's Javits Center on Eleventh Avenue, draws together a truly international selection of carefully chosen galleries, dealers and presses, offering fine art prints and editions from almost every conceivable period, continent, school and style.
There are participants from London, Munich, Tokyo, Paris, Copenhagen and Berlin, as well as from cities across the United States. Some have travelled thousands of miles to take part, while others, such as The LeRoy Neiman Center for Print Studies, have traversed just a few city blocks to set up their stand.
As LeRoy Neiman Center for Print Studies associate director Samantha Rippner explains here, The Center forms part of the School of the Arts at Columbia University, just a twenty minute cab ride from the Fair. This not-for-profit printshop services both the students at this prestigious school, as well as a selection of specially invited artists, and, over the last 26 years, has helped to create nearly 600 editions.
A few of these are fairly straightforward executions, such as Cecily Brown's exquisite, offset lithographs, reproducing some of her pastoral and animal-themed works. Others are a little more involved, such as a set of classic vinyl LPs tagged by the legendary New York graffiti artist Lee Quiñones, which were housed in a vintage suitcase much like the one Quiñones used to carry his paint cans to NYC's train yards and subway tunnels back in the 1970s and '80s.
Read on to discover how this IFPDA participant and Artspace partner is approaching this year's fair, how it has managed to work with a wide array of contemporary artists, including Mark Dion, Kayla Mohammadi and Sanford Biggers, and how it continues to attract a new generation, keen to understand how prints might complement their day-to-day process. Over the next few days we will be highlighting some of our partners taking part in this year's IFPDA event. When you've read the interview check out the LeRoy Neiman Center for Print Studies partner page on Artspace here.
SANFORD BIGGERS - The Floating World: Seven Heavens, 2013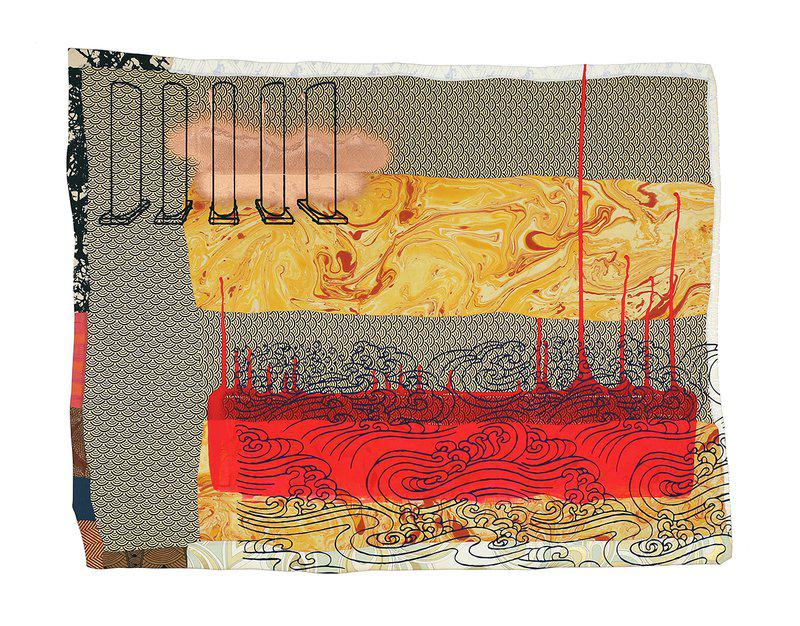 Can you tell us who you are what you do and a little of your history? The LeRoy Neiman Center for Print Studies is a not-for-profit printshop located in the School of the Arts at Columbia University. Our mission is to provide students, as well as invited artists, a rich environment in which to investigate and produce images through a myriad of printmaking techniques including intaglio, lithography, screenprint, relief, and digital imaging. Since its founding in 1996, the Neiman Center has collaborated with more than 60 artists and published close to 600 editions, many of which have been acquired by museums and private collectors around the world.
ARLENE SHECHET - Significant Other: Miracle, 2017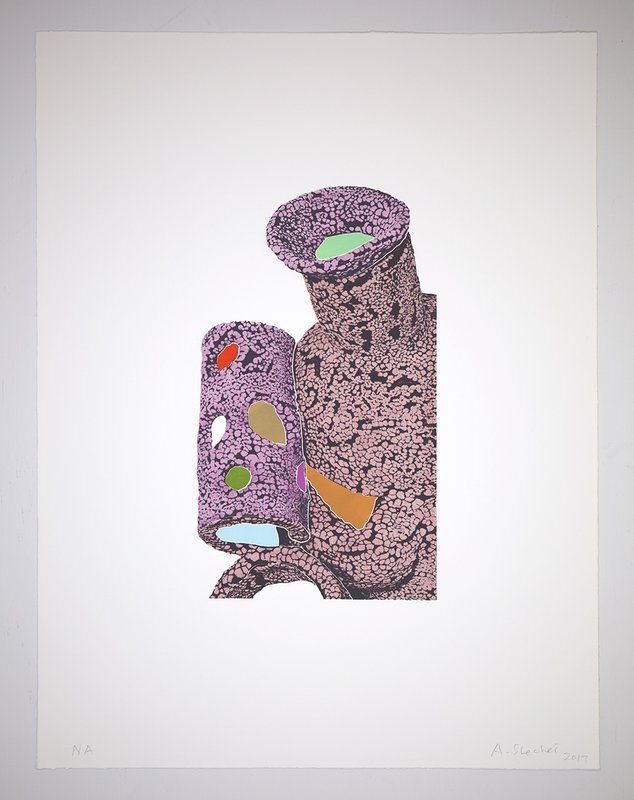 Do you have a prime focus as a studio and what do you feel that you bring to the print process that makes you different to other print makers? The Neiman Center offers its visiting artists a range of techniques with which to work and encourages them to experiment with a variety of processes to push the envelope of what a print can be.
DINH Q. LÊ - Fragile Springs Portfolio, 2012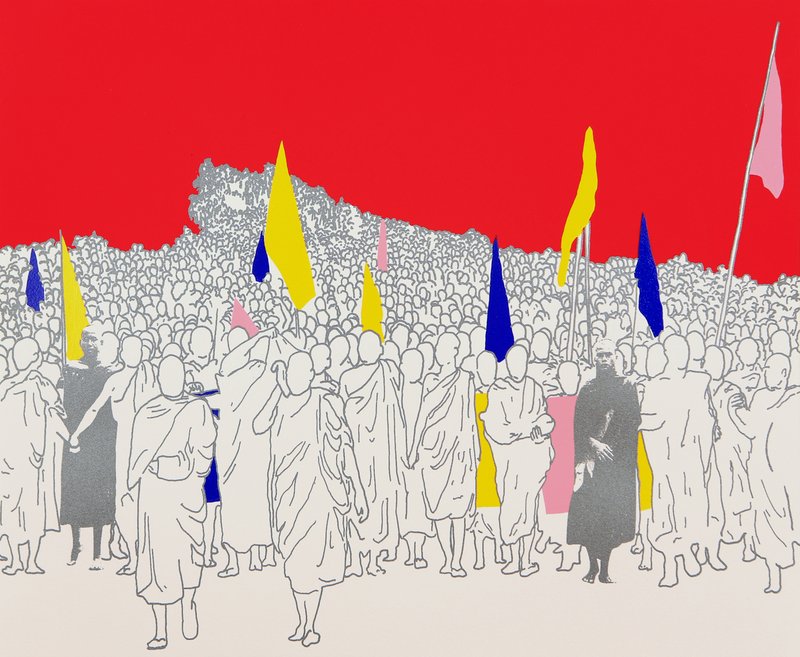 Who are the artists you have print editions with at IFPDAand what should we know about them? The Neiman Center will feature prints by a diverse group of artists at different stages in their career from Shirin Neshat's cinematic portfolio of photogravures and Alfredo Jaar's moving Conceptual project inspired by Life Magazine to Cecily Brown's abstract landscapes and Lee Quiñones's "tagged" record albums from the 1970s. In addition, we will also be exhibiting new work by Mark Dion, Kayla Mohammadi, Dana Sherwood, and John Walker as well as past print projects by Sanford Biggers and Dinh Q. Lê.
MARK DION - Cupboards, Closets, and Lockers: Natural History, 2016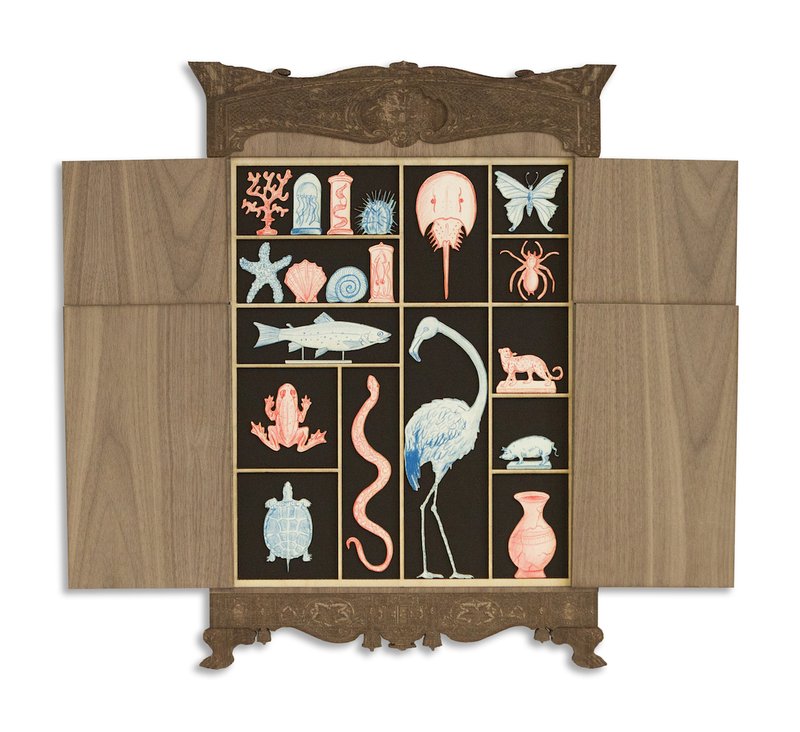 Print editions are increasingly being seen more as artworks in their own right once again what do you think has brought about this re-appraisal? Have prints ever not been seen as artworks in their own right? The medium has been significant throughout the history of art from Dürer to Munch to Picasso to Johns. At the Neiman Center, we've noticed that the MFA students and visiting artists with whom we work often resist traditional labels and use printmaking as just one tool in a larger toolbox of processes that they explore in their work.
Take a look at the LeRoy Neiman Center for Print Studies partner page on Artspace here.

CECILY BROWN - What the Shepherd Saw, 2013