It's an undeniable trend that dealers are looking to the past for work that thrums with passion in the cause of aesthetic revolution or political change. Is it a commentary on the milquetoast ambivalence and complacency of our contemporary generation, a sense that some guts need to be piped in from another time? Or is it a market play to fill gaps in a program with salable work that, because of long neglect, is in strong supply? Perhaps both? At this year's Officielle, some hints lurked among the booths.


NORMAN ZAMMITT
Andrew Rafaecz (Chicago)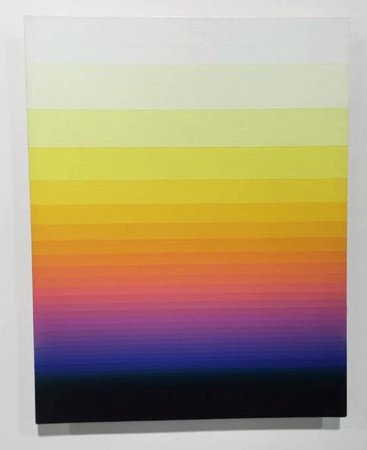 A member of California's Light & Space movement, the Pasadena artist Norman Zammitt (who passed away in 2007 at the age of 76) focused his energies on the light side of the spectrum. Mixing his paints with a chemist's precision, he lyricized the breakdown of light into bands of colors, paying careful attention to the phenomenon of refraction—something that his more famous peers in the movement, like Robert Irwin, Larry Bell, and DeWain Valentine, also explored in their prismatic sculptures. The Chicago (and now L.A.) gallerist Andrew Rafaecz discovered Zammitt's work when it was shown at the Getty as part of "Pacific Standard Time," and when by chance he met the artist's widow Marilyn the same week and gained access to Zammitt's studio in her garage, he felt kismet tugging on his lapel. At Officielle, the dealer brought a suite of gemlike paintings on panel from the 1970s and '80s—much smaller than the artist's signature murals—which pulse with energy and range from $3,000 to $24,000 for a piece marked by the extraordinary detail in its profuse bands of color.
CLAUDE VIALLAT
Galerie Bernard Ceysson (Saint-Étienne)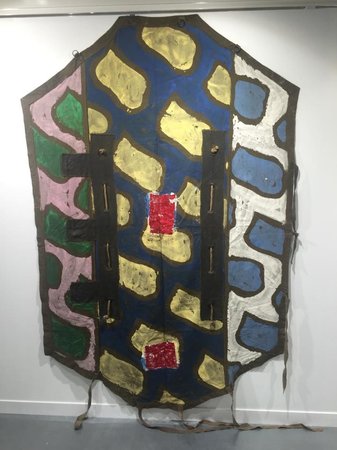 When the former Pompidou director and renowned connoisseur Bernard Ceysson joined with his son François to open a gallery in Saint-Étienne in 2003, it was primarily to showcase the work of the Supports/Surfaces group, a movement that arose in France at the tail end of the '60s to liberate painting from its traditional confines of the canvas. They believed that the hidebound traditionalism of the medium was inappropriate for their revolutionary times, experimenting instead with such surfaces as found wooden panels, steel mesh, and, in the case of the artist Claude Viellat, tarpaulin. This 1996 piece, on bâche militaire (for €18,000), is emblematic of a movement that is gaining international traction these days—in 2014, to celebrate Ceysson's 75th birthday, New York gallery CANADA held a critically acclaimed survey of Supports/Surfaces work.


ELŻBIETA CIEŚLAR
Pola Magnetyczne Gallery (Warsaw)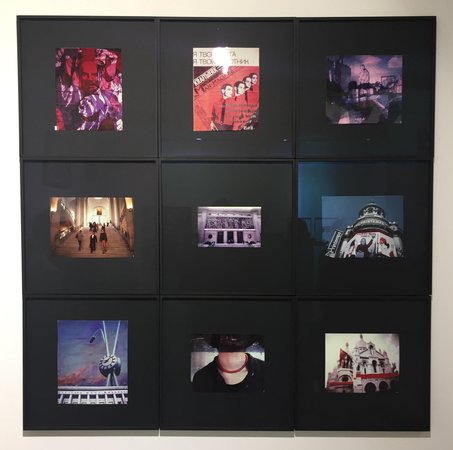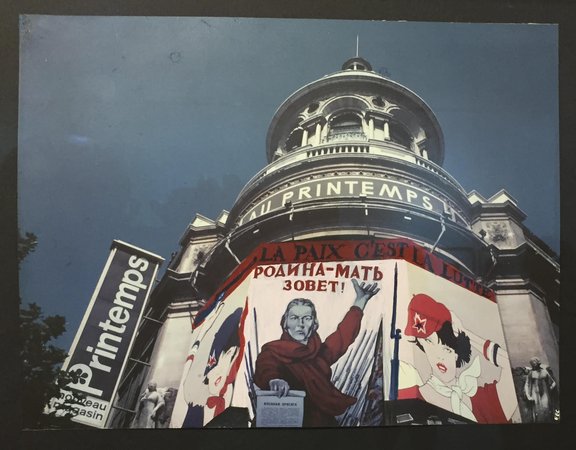 A Polish artist who was radicalized by the student strikes across her country in 1968, Elżbieta Cieślar was persecuted for her political stances in the 1970s and prevented from getting a job—so, when her husband discovered that he had been born in France and was eligible for a French passport, they emigrated in 1978. There, tasting the air of liberty, she went around the country photographing local sites that attracted her, like a tourist would; she then enhanced these photographs with red ink, hinting at the omnipresent memories of communism that had followed her into her life of newfound freedom. Ranging from €2,500 to €4,000, these pieces are part of a show of four Polish expatriate artists that the Warsaw gallerist Pola Magnetyczne brought to the fair; they are accompanied by other works about the ineluctable legacies of political repression.


SANJA IVEKOVIĆ
espaivisor (Valencia)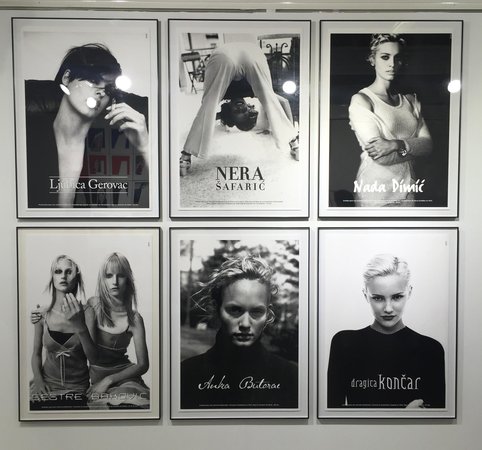 When you walk into espaivisor gallery's booth at the fair, your attention is immediately seized by nine photographs of moody-looking models in blown-up black-and-white prints, which exude the come-hither allure of fashion advertising. Go thither and you'll see that each photograph has a name underneath it, and a label that elaborates on the name: "Ljubica Gerovac, charged with anti-fascist activities. To avoid capture she committed suicide. Age at the time of death: 23." "Setter Bacović, charged with anti-fascist activities. Tortured and executed in Zagreb in 1942. Age at the time of execution. 24." The appropriated photos (titled Gen XX, from 1997-2001), which shock the viewer with the disparity between its image and content, are the work of the Croatian artist Sanja Iveković. One of them shows the artist's own mother—a former model who was arrested by the Nazis and later committed suicide. All of the women are now celebrated in their hometowns, their names gracing street signs. Iveković, 96, received a survey at MoMA in 2011 and is now part of the Tate's "International Pop" show; this piece was priced at €96,000.
MARCIN DUDEK
Edel Assanti (London)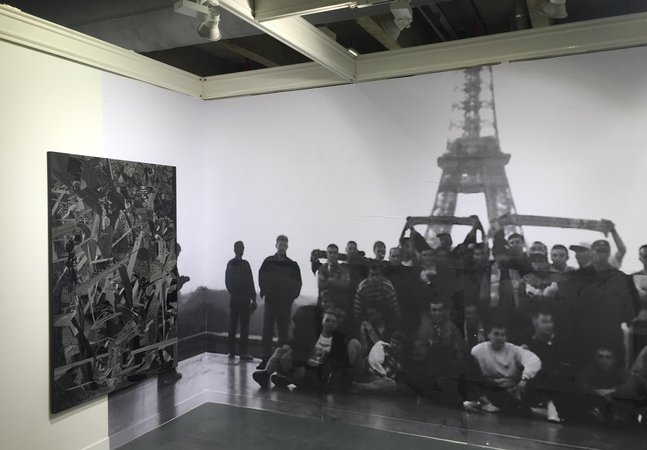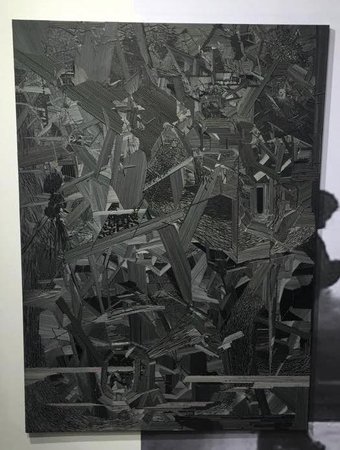 The artist Marcin Dudek grew up in 1990s Kraków as a glue-sniffing thug in a violent football gang, whose members commanded the bleak housing blocks where they lived and raised havoc across Europe wherever the team played. A photograph, blown up and plastering the booth of Edel Assanti, shows the gang in Paris during an away game, posing in front of the Eiffel Tower like a invading army on the verge of pillaging. Dudek, 37, has since left behind these brutal days. But he now invokes them in his art, seeing his generation's aggression as a reaction to the failed experiments of 20th-century ideology (from Communism to the Modernist project that birthed their oppressive concrete housing structures). At the fair, two paintings executed in magnetic tape invoke and then tear asunder the the modernist geometries of avant-garde painting. They are priced at £8,500 apiece.