The title of SculptureCenter's current exhibition "Better Homes" may be misleading: the scenes here are not of domestic bliss, but of domiciles and their objects still striving for purpose.
"Over the last century, people have lived increasingly urban, solitary lives," curator Ruba Katrib writes in the exhibition catalogue. "What does radical demographic change indicate?... How have we anticipated and adapted to those changes?"
The 19 projects included in the show question ideas about gender, race, and class through the widely varying ways we construct our households. They range from photographic series to immersive installations addressing childrearing, marriage, and urban decay.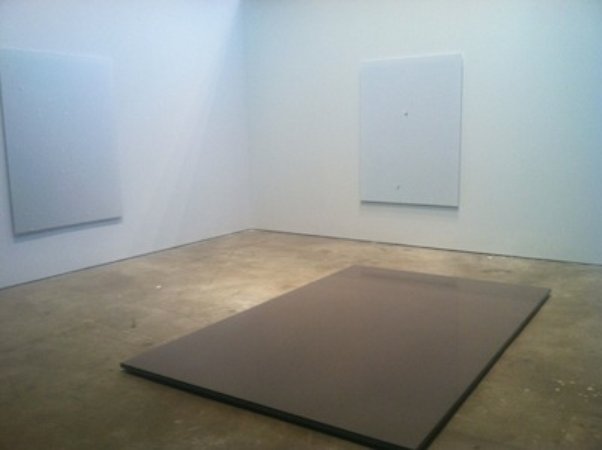 In Carissa Rodriguez's huge floor work You Again (Ancora tu) (2011), the artist embeds a gold Cartier ring into a giant slab of quartz—a subtle comment on marriage and union.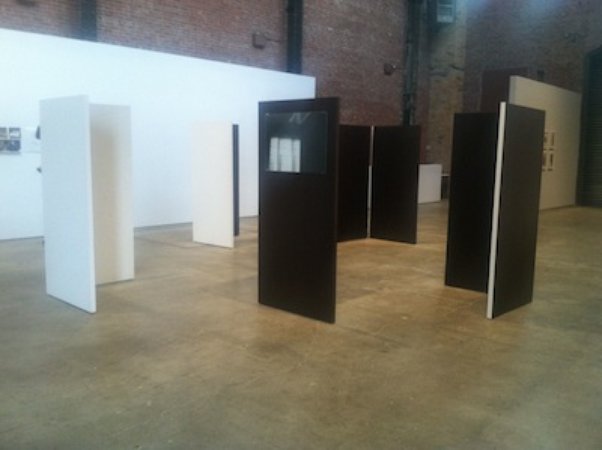 Yuki Kimura's installation Interior 6L01-107T (2012) divides the central of space of the gallery with black and white panels on which the artist mounted found photographs of interiors. Walking through the mazelike installation feels disconcerting—the images document empty rooms, empty windows, and empty kitchens, making us pause to wonder whom these spaces actually belong to.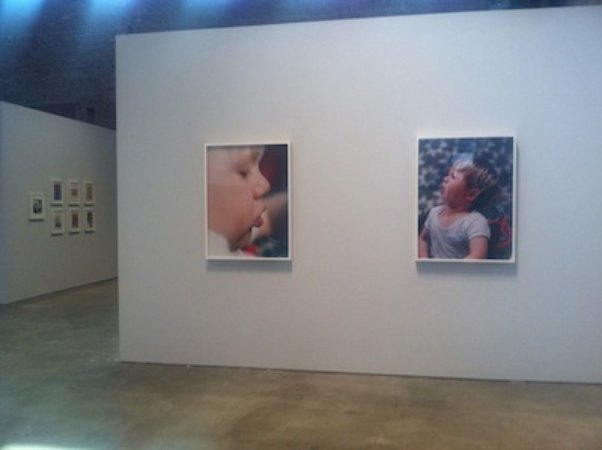 The subtle, eerily titled photographic series "Adoption"by Josephine Pryde follows a little boy—seen in close-ups and full portraits—with an almost voyeuristic eye. In one image, Pryde seems to have caught him a moment just before sleep; adjacent is a photograph perhaps a millisecond before the boy will burst into tears.
Martha Rosler's video How Do We Know What Home Looks Like? (1993) intimately explores the ruins of Le Corbusier's housing projects in France—the title taking on significance as found objects and souvenirs are held and examined.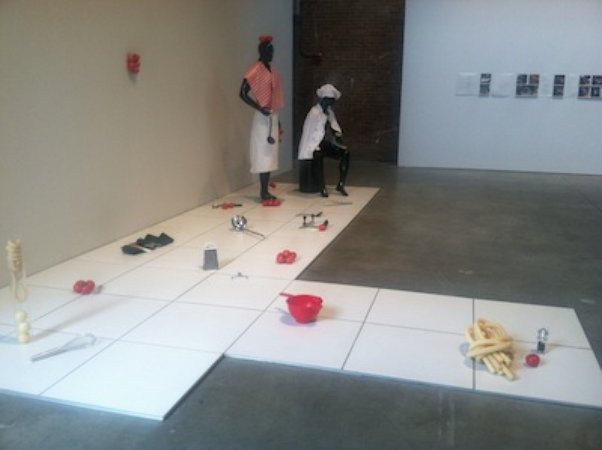 Most memorable was Anthea Hamilton's Kabuki Chefs (2013) installation using glossy mannequins wearing Givenchy fabrics, their color-coordinated cooking utensils and ingredients (soy sauce, tomatoes, lemons) laid out on a white grid as if in a minimalist window display.
A series of lectures at SculptureCenter accompanies the exhibition. On June 18, Allison Arieff, contributing columnist for the New York Times and former editor of Dwell, will speak. The final talk on July will feature Penny Sparke, professor of design history at London's Kingston University.
At right find artworks from SculptureCenter that are available on Artspace.
See more photographs from the show below: