Hometown
Cape Town, South Africa
Lives and Works
Berlin, Germany
Education
National Diploma in Fine Art, Technikon Witwatersrand, Johannesburg, South Africa, 1988
Robin Rhode Gallery Art
Galleries
Lehmann Maupin, New York, NY
White Cube, London, England
Galleria Tucci Russo, Turin, Italy
Permanent Collection
Musee du Québec, Québec, Canada
Robin Rhode is a South African-born artist based in Berlin, Germany. He studied Fine Art at Technikon Witwatersrand and the South African School of Film, Television and Dramatic Art, both in Johannesburg, South Africa. His work combines aspects of street art, minimalism, social practice, and urban design in explorations of play, reenactment, and gesture that manifest as photo documentation, performances, and wall drawings.
Rhode's early work consists of documentation of performances based on the artist's interactions with his own drawings of objects—cars, bicycles, and abstract patterns. Completed on walls, basketball courts, and on urban streets, Rhodes' performances are based partially on initiation rituals that were part of his life as a teenager in high school in South Africa. The 2000 work "He got game", for example, depicts Rhode in a Muybridge-esque photographic sequence appearing to slam-dunk on a basketball hoop which is drawn, in chalk, on asphalt. His work is distinguished from similar work by other artists by their precision and aesthetic simplicity. Formally, they're derived equally from street art and from conceptual art of the 1970s. Rhode's later performances moved from the street into the museum and gallery space. He's also completed participatory versions of his work, including the exhibition "Take Your Mind Off The Street" at New York's Lehmann Maupin Gallery in 2013, where the artist invited school children to use giant crayons to color in his drawings on the gallery's walls.
Rhode has had solo exhibitions at New York's Perry Rubenstein Gallery, Munich's Haus der Kunst, and London's Hawyard Gallery and White Cube. He was included in the 2005 Venice Biennale and in Prospect.1 New Orleans in 2009. The same year, he collaborated with Leif Ove Adsnes on the stage set for the Norwegian pianist's "Pictures at an Exhibition," which premiered at Lincoln Center, New York. His work is included in the collections of numerous museums included New York's Museum of Modern Art, Solomon R. Guggenheim Museum, and Studio Museum in Harlem, Minneapolis's Walker Art Center, the Johannesburg Art Gallery, Tehran's Honart Museum Collection, and Paris's Centre Pompidou, among others. In addition to various artist-in-residence awards in Minneapolis, Boston, Berlin, London, and Cape Town, Rhode received the Ars Viva Identity award and was the winner of both the Illy Prize in Brussels and a W South Beach Commission in Miami.
Works Available for Purchase
Articles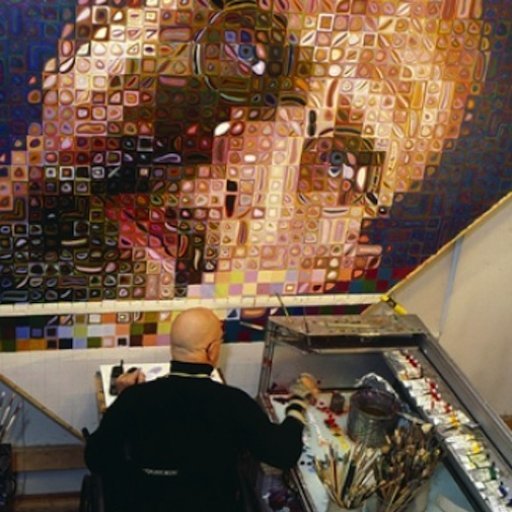 How the Grid Conquered Contemporary Art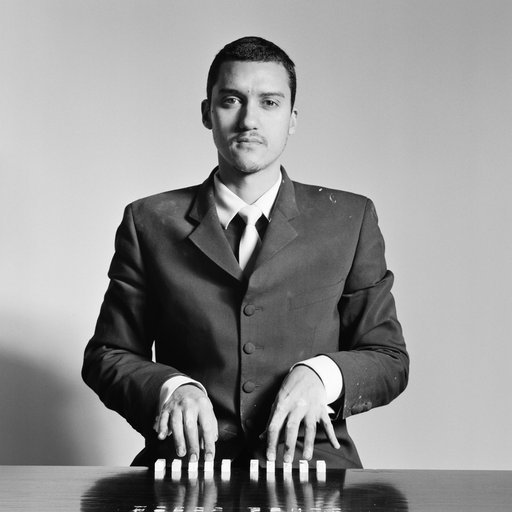 Robin Rhode on Drawing a New Future on the Street