THE ARTSPACE TEAM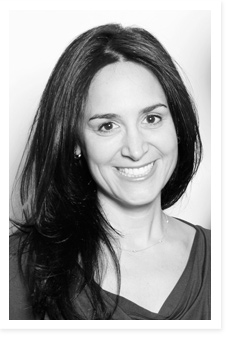 CATHERINE LEVENE
Co-Founder | CEO
Catherine Levene is the Co-Founder and CEO of Artspace. As a digital media innovator and entrepreneur with more than 15 years experience building successful online media companies, she is responsible for the joint vision of Artspace as well as the overall day-to-day management of the company. Most recently, Catherine held the position of COO and General Manager of DailyCandy, a leading daily e-mail and website targeted to women that focuses on the latest trends in fashion, food and culture.
Growing up in a family of art collectors and supporters, Catherine's passion for art started at a young age. Her grandmother sat on the board of the New York State Council on the Arts for over 14 years, and in 1974, founded SUNY Binghamton's MBA in the Arts program, one of the first of its kind in the country. In her early twenties, Catherine developed a strong desire to start her own art collection, but found it difficult to do so on a tight budget. Eventually she began purchasing limited edition pieces sold to benefit non-profit organizations. While slowly acquiring these and other original works, Catherine began to recognize the importance of making art available to a wider audience and encouraging collecting as a great way to support artists and benefit influential charities and cultural institutions. This was the foundation for her Artspace vision.
Prior to joining DailyCandy, Catherine was part of the executive team at start-up shopping search engine, TheFind.com, where she served as Senior Vice President of Product and General Manager of Content and Distribution. In addition, Catherine spent seven years at New York Times Digital (NYTD), building the online properties of the New York Times Company, including nytimes.com. Catherine currently advises early stage Internet companies in media and commerce, sits on the boards of TheFind.com and RenttheRunway.com and is an advisor to LearnVest.com.
Catherine received a BA in history from the University of Pennsylvania and, concurrently, a BS in economics from the Wharton School of Business in 1992. She earned her MBA from Harvard Business School in 1996.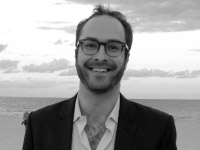 ANDREW M. GOLDSTEIN
Editor-in-Chief
Andrew is a journalist who has covered art and the art market for publications including New York magazine, Art + Auction, Modern Painters, the New York Observer, the Art Newspaper, and Portfolio. Prior to joining Artspace he was the editor of Artinfo; prior to that he was a crime reporter in Chicago and worked on an archeological dig at Morgantina, an ancient Greek colony in Sicily.
Work I Love
KAREN ROSENBERG
Deputy Editor
Karen Rosenberg is an art journalist, editor, and critic. Prior to joining Artspace she wrote for the New York Times on a weekly basis, reviewing museum and gallery shows in and around New York. She has also been a Contributing Editor at New York magazine and has written for many other publications. She holds a M.A. in Modern Art and Critical Studies from Columbia University and a B.A. in English from Yale.
Work I Love
CHARLES EVERS
Chief Technology Officer
Charles Evers is an expert at building and leading development teams to deliver scalable web architectures for online properties. He has over 20 years experience building solutions for e-commerce, finance and media businesses. Charles joined Artspace from Thomson Reuters where he served as Vice President, Global Solutions Development. Previously, he served in technical management roles at Dow Jones and eMeta Corp. Charles holds a bachelor's degree in Electrical and Computer Engineering from Clarkson University.
Work I Love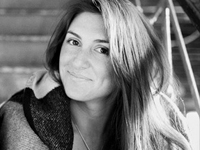 CHRISTINE CALABRO
Head of Design
As the head of the design team at Artspace, Christine works to craft the best possible experience for our customers both on and offline. She has ten years of experience developing digital creative for ecommerce companies from established luxury brands to innovative start ups such as: SaksFifthAvenue.com, BarnesandNoble.com and ideeli.com. Her entrepreneurial spirit fuels her passion for helping companies create and deliver their brand vision to customers worldwide. Design has been a driving force in her life. She found her strength in art and design at a young age and has studied at Moore College of Art, Rhode Island School of Design as well as internationally in Florence, Italy. She received her BFA in Communication Design from Parsons School of Design in New York City.
Work I Love
EMMANUELE VINCIGUERRA
Chief Operating Officer
Emmanuele Vinciguerra has 20 years of experience in operational management, brand building and retail experience in the US and in Europe. Most recently, she ran The Conran Shop in the U.S. where she oversaw merchandising, brick and mortar and ecommerce operations. Prior to The Conran Shop, she served as CEO for Surevolution, a start-up producing, distributing and selling online sustainable artisan-made accessories. Previously Emmanuele had a 10 year career with LVMH where she held merchandising and operations positions for Louis Vuitton Malletier and LVMH department stores.She started her career as a management consultant with Bain & Company. She holds a Degree from ESSEC Business School and a MBA from Harvard University
Work I Love

PATTON HINDLE
Director, Gallery and Institutional Partnerships
With a passionate and deep knowledge of contemporary art, Patton Hindle leads our gallery and institutional partnerships. Prior to joining Artspace, she was the Director at DODGEgallery, a Lower East Side program she helped open, run and build. Before DODGE, Hindle was the Gallery Manager of judi rotenberg gallery, Boston. Patton was raised in London and moved to Boston to attend Boston College where she received her bachelor's Degree in Art History and English. She has curated gallery exhibitions in New York and Boston and has also spoken at Women to Watch, honoring notable women artists. She actively serves as an ArtTable Mentor to young female professionals in the arts.
Work I Love
HANNAH FLEGELMAN
VIP Client Manager
Hannah joined Artspace to cultivate the private sales program for its VIP clients, including top collectors, art professionals, interior designers and architects, along with overseeing Artspace's auction platform.
For the last five years Hannah managed an esteemed private art collection, during which time she facilitated acquisitions, oversaw large-scale art installations and organized museum loans. Prior to managing the collection, she held positions with Paula Cooper Gallery, Elisabeth Wingate Art Advisory, and Christie's Post-War and Contemporary Art. Hannah is also the founder of Art Cart NYC™, a mobile exhibition space that brings immersive art installations to the streets of New York City. In 2011, the White House's Young Americans Program recognized Art Cart's efforts for inspiring change in its community.
She earned her BA and MA in Art History and Visual Arts Administration from New York University.
Work I Love
INTERESTED IN JOINING US?
Check out our
openings
on the job page.