Lives and Works
New York, NY
Education
BA, The University of Texas, Austin, TX, 1978
Tony Feher Gallery Art
Galleries
ACME, Los Angeles, CA
Anthony Meier Fine Arts, San Francisco, CA
Sikkema Jenkins & Co., New York, NY
Permanent Collection
Solomon R. Guggenheim Museum, New York, NY
Walker Art Center, Minneapolis, MN
Whitney Museum of American Art, New York, NY
Addison Gallery of American Art, Andover, MA
The Art Institute of Chicago, Chicago, IL
Museum of Fine Arts, Houston, TX
San Francisco Museum of Modern Art, San Francisco, CA
Herbert F. Johnson Museum of Art, Cornell University, Ithaca, NY
La Colécion Jumex, Mexico City, Mexico
Tony Feher came to prominence in the 1990s, inspired by the generation of minimalists that preceded him. Using materials in new ways, Feher turned his attention to the sculptural qualities of the everyday. Taking advantage of the generally overlooked and discarded, he highlights their formal qualities while simultaneously imbuing them with personal meaning. His careful consideration transforms and re-contextualizes these items into unique works of art. The artist's embrace of fragility, transience and emotion, along with his preference for non-precious, commonly available materials and found objects, has been highly influential with a younger generation of artists who have similarly decided to become archivists of their own lives and personal journeys. Concurrent to his studio work, Feher also engages site-determined, architecturally-based installations that are often of large-scale.

His recent commissions include the Ulrich Museum of Art, Wichita, KS, a public artwork for the Federal Courthouse in Rockford, Illinois and The Hudson (Show) Room at Artpace in San Antonio. A twenty-year survey of his work has been organized by the Blaffer Art Museum, Houston. Opening first at the Des Moines Art Center in the Spring of 2012, the exhibition moves to Houston in October of 2012 and subsequently to the deCordova Sculpture Park and Museum, Lincoln, MA, terminating at the Bronx Museum for the arts in the fall of 2013.

Courtesy of Lucien Terras Inc.

Click here to read our interview with Tony Feher about why his "work is very truthful."
Works Available for Purchase
Interview with the Artist
Your work is often called poetic. I wonder, what do you make of that description?

Well, I like to be called an artist, so when somebody calls me a poet I say, "I guess they don't quite get that yet." It seems to me that being a poet is something that speaks to a very special kind of perception in life, and I'm a little humbled by it, you know. At the same time, they didn't just come out and say, "He's an artist." So I don't really know what it means. I suppose they don't really have the language to describe me otherwise. But that is the key, of course, because anything new requires new language to understand it. And I think when people don't have the language to discuss you they discount you, or they say things like, "Oh, he's a poet." It's not quite giving me my own pigeonhole just yet, but it's better than being pigeoned in the wrong hole, if that makes any sense.

What kind of experience do you hope viewers have when they encounter your work?

I don't think I want any particular response. When people can beyond the threshold and get beyond the ragtag nature of the materials used—you know, a bottle, a jar, a marble, something found in the street—they construct their own poetry. I mean, I've had instances where people have come out of my shows weeping. They recognized that the bottles are a little anthropomorphic, and that the little cluster of them is a little family group, like five individuals lined up waiting for the bus; that the way they dangle by their necks is a little precarious and a little sad, suggesting things that are not so easily spoken about in mixed company, if you will. Lynchings, for instance, and hangings. There's a pathos that exists in these objects and the way that I combine them, and people respond to that. I also get, "Oh, your work is so much fun!" But there's another component here too.

Read the full interview here
SHOWS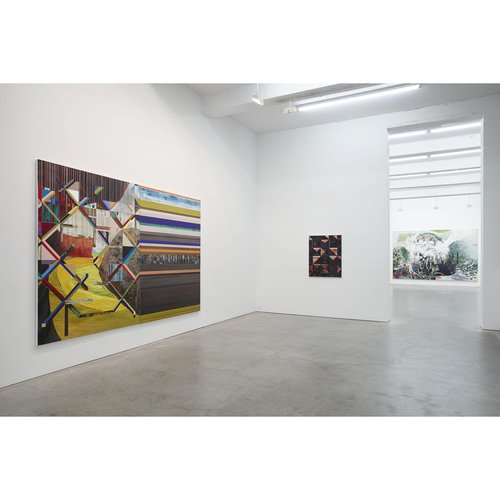 Sikkema Jenkins & Co.
New York
Nov 17 2016 - Dec 23 2016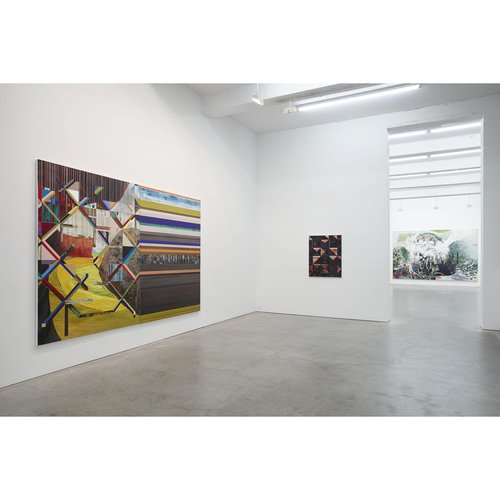 Sikkema Jenkins & Co.
New York
Mar 17 2016 - Apr 23 2016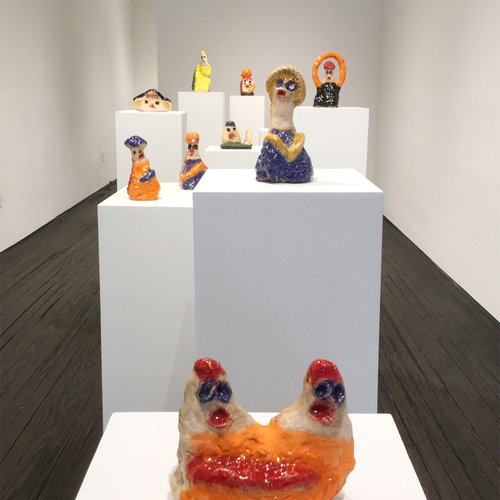 Kerry Schuss
New York
Feb 05 2016 - Mar 06 2016
Articles
A Tribute to Art Dealer Holly Solomon & More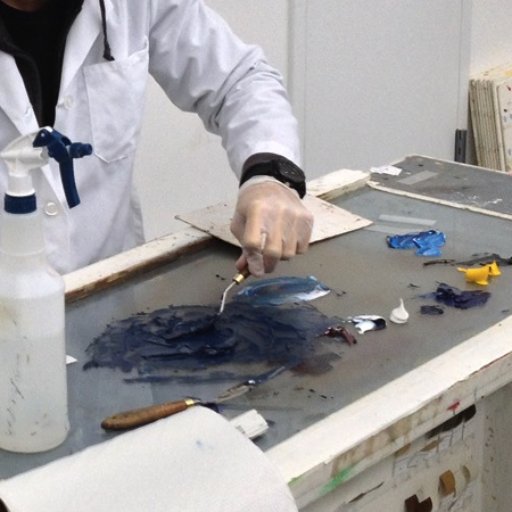 A Genealogy of Artists & Their Assistants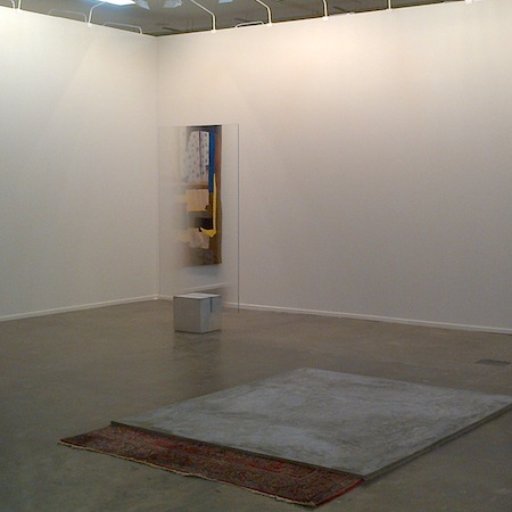 Highlights From the SP-Arte Fair 2014